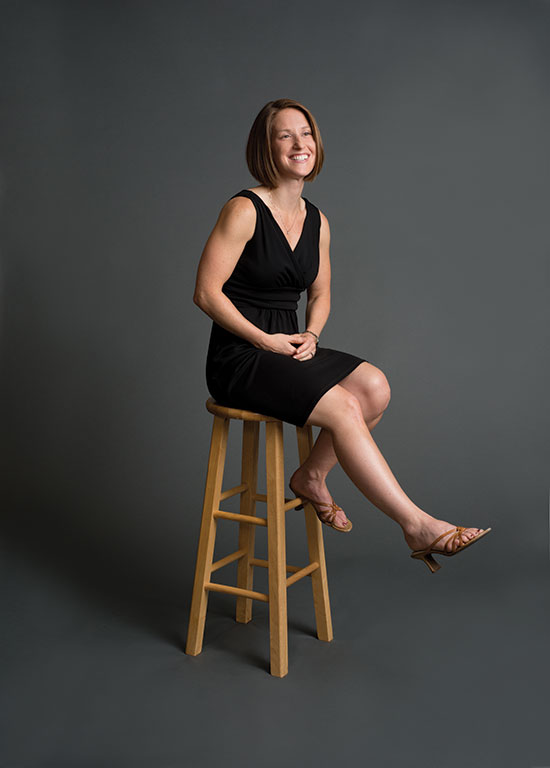 Photograph by Mark Mitchell
Melanie Dawson M.A. '90
Associate Professor of English
If you were to ask English professor Melanie Dawson what she thought she'd be when she grew up, she'd tell you either a ballerina or a firefighter. After receiving her master's from William & Mary, Dawson began working in a writing center, which helped her accept the idea of teaching as a career path. "Working in the writing center allowed me to look at enough student writing for me to feel confident enough to think I could probably handle it." Today, Dawson more than handles teaching — she thrives at it.
"Literature isn't just about what we like to imagine it's about. Sometimes we need real knowledge from the time period," Dawson said. She likes to involve her students in the social world of an era — reading a piece of literature on environmental issues or allowing students to make acorn bread for class to see if it's really edible."I like to give students material so they can draw from themselves and not rely on me for all of the facts. I want to make them independent thinkers, as well as careful and grounded analysts. At William & Mary, professors want students to do well in the classroom, but also in life. So that means allowing them to have a certain amount of independence at every step."
Classroom Pet Peeve:
Technology
Inspiration:
"My colleagues inspire me the most. It's encouraging to know that most things I struggle with as a professor are the same things my colleagues struggle with as well, so it's nice to have that support."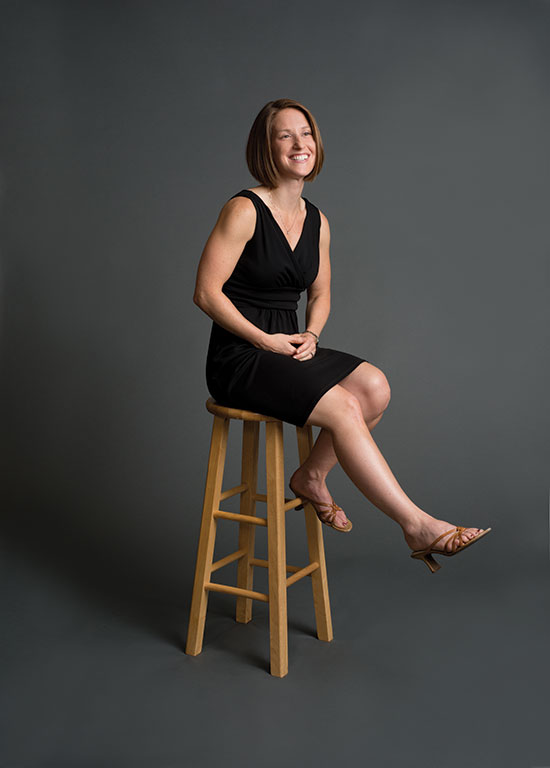 Photograph by Mark Mitchell
Cheryl Dickter
Associate Professor of Psychology
Cheryl Dickter first witnessed racial prejudice in her Long Island middle school. "There were situations involving bullying and violence that were based on the color of people's skin. I saw friends get physically and psychologically hurt as a function of their race." Growing up surrounded by that kind of hate made her want to investigate the psychological factors underlying perceived racial differences.
Though her research focus has expanded to include addiction and autism, Dickter is best known for investigating how the brain processes social groups, including races, genders and sexual orientations. Her groundbreaking social psychology research has been published in 27 articles and one book.
Dickter's childhood ambition to become an elementary school teacher shifted in her senior year at Randolph-Macon College. She talked to her advisor, who thought she might be a good candidate for graduate school, a choice that Dickter had never considered. As a graduate student, she discovered her passion for combining research and teaching.
"With research, if you're also teaching, you're constantly updating your materials as more research comes out. It's exciting for me to share with the students in my class every year."
Her goal as an educator is to create an upbeat environment in the classroom where students can become captivated by psychology; her students' interest, in turn, fuels her own enthusiasm. "The best comments I get on my evaluations are that this class was very challenging and that it made me want to become a psychology major."
Scholar-Athlete:
Dickter played varsity soccer for Randolph-Macon.
New Addition:
Over the summer, her family got an Alaskan Klee Kai.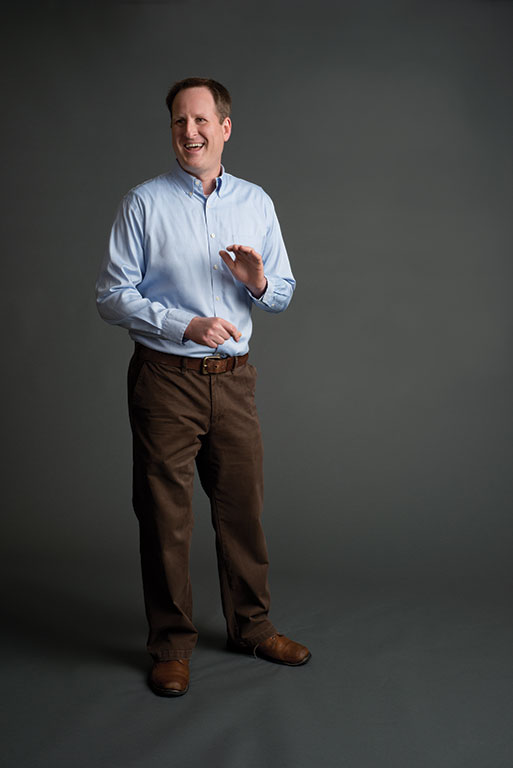 Photograph by Mark Mitchell
Jim Kaste
Associate Professor of Geology
The son of an earth science teacher who was always looking for ways to get his kids outside, Jim Kaste spent family vacations exploring caves, fossil sites, meteor craters and volcanoes.
During college, Kaste explored earth sciences and never felt more at home with a subject. Now an associate professor of geology at William & Mary, Kaste says he finds it just as fascinating as he did when he was first getting involved in the field. "Geology is all around us. We're talking about really exciting processes — earthquakes, volcanoes, how life evolves. And it's very applicable; it impacts us on a daily basis — we just don't think about it that much."
Kaste focuses on his students, challenging them in the classroom and getting to know them on geology department field trips. "We're cooking together, hanging out at the campfire together, and when students feel comfortable around you, that's when the teaching will be the most effective."
Having done studies up and down the East Coast, in Southern California, and as far away as Sweden and Norway, Jim Kaste can attest to how much people affect the earth, and he aims to spread awareness about our environmental footprint. "With all of the different human activities, we're going to have some impact on the environment; it's just how do we limit it? The research I do has direct relevance. The more people know, the better informed they are and the better decisions that they make. That's why I'm in the business."
Family Affair:
As a kid, Kaste hosted study sessions at his house, and his parents were very helpful while Jim and his friends were studying for tests — especially those in math and science.
GEO 101:
"A common teaching evaluation statement is 'This class is not rocks for jocks.' I think it's good to have high expectations of students."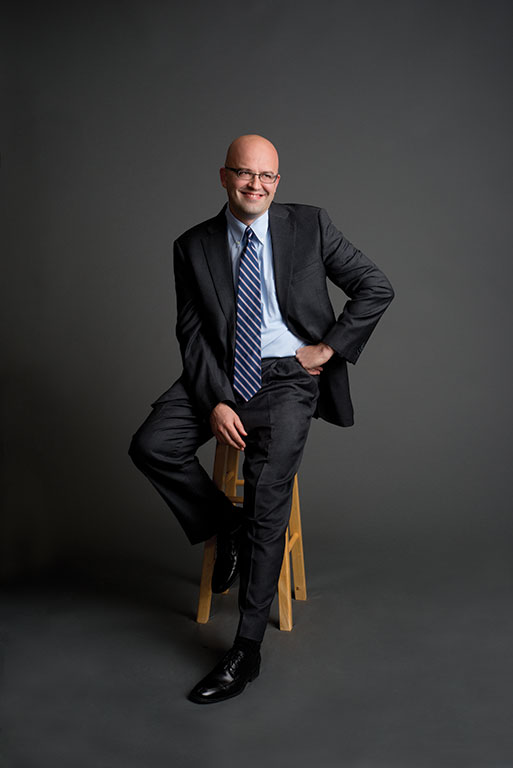 Photograph by Mark Mitchell
Gjergji Cici
Associate Professor of Business
Growing up in Albania, Gjergji Cici recalls many times trying to understand the mysteries of his native country. "I was trying to figure out why things were the way they were in our communist 'paradise,'" Cici said. "Religion was banned, and I remember asking my parents a lot of questions about Saint George and why my aunt kept his icon hidden in her closet."
For Cici, coming to teach in America was a little intimidating. "I was afraid that my accent would make it hard for my students to follow what I was lecturing on." Now Cici has over 14 years of teaching experience, with more than 30 articles published in widely read outlets, including the New York Times and the Wall Street Journal, and opportunities to present his research findings to regulators at the Securities and Exchange Commission and Financial Industry Regulatory Authority.
Cici's research focuses on the asset management industry, particularly the behavior of mutual funds and hedge funds. Growing up in the Eastern Bloc, he credits a scholarship he received for his undergraduate studies at the American University of Bulgaria for sparking his interest in the subject.
Cici calls William & Mary a special place where students go through a significant transformation, due to the academic rigor and personal attention every student receives. "I hope every student who takes my class takes away the lesson that with hard work, perseverance and openness to other people's ideas, everything is possible."
Pop Quiz:
"With each new group of students that I teach, I sometimes ask them to tell me where Albania is. I find the fact that most of them do not know where it is or the guesses that they make very entertaining."
Best Advice:
"The key to your success is within you—you just have to find the key and only you can do so."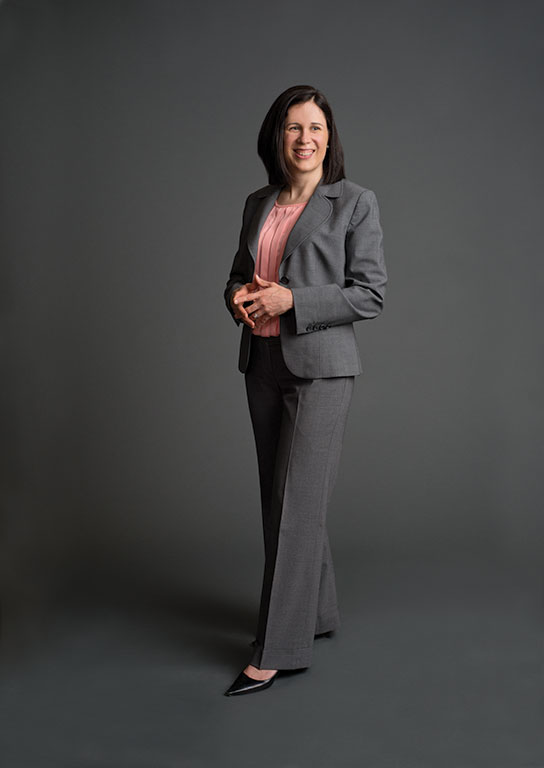 Photograph by Mark Mitchell
Melissa McInerney
Associate Professor of Economics
Though economics professor Melissa McInerney's topic of interest is relevant to current-day political debates, her teaching methods have been passed down for generations. Her grandmother, mother, aunt and cousin were all teachers who paved the way for McInerney's career teaching economic theory. "I think they gave me an appreciation for how much preparation it takes to teach during an 80- or 90-minute lecture," she said. "Preparing for class, you have to know the material you assigned to the students, where the material fits in the broader literature, and also try to find a way to break those materials down for someone who is being introduced to them for the first time."
In 2012, McInerney was one of five recipients of the prestigious Steven H. Sandell Grant. McInerney's work ethic is among the many reasons she was awarded the grant. Having written countless publications, and currently in the process of writing six more, McInerney takes pride in helping others become better consumers in post-recession America.
McInerney's true passion is examining social policies that address inequality in the workplace. She has conducted research on how race, gender and disabilities affect how a person is treated on the job. McInerney is also interested in how economics can affect human behavior. With recent publications like "Recession Depression: Mental Health Effects of the 2008 Stock Market Crash," she explores more than just a cost-benefit analysis and studies the lives of people. It's clear that economics is more than numbers and graphs to McInerney. "I am interested in policy questions, and seek the best tools to analyze them. The policy questions are what motivate me."
Old School:
Prefers using a chalkboard in the classroom; she finds it slows her down and allows her to explain each point in depth.
Favorite Campus Spot:
The Sunken Garden. "I love to take the kids there and kick a soccer ball around."