Dear Alumni Association members,
The Board of Directors seeks your approval of a proposal to amend the association's bylaws to (1) increase the size of the board from 16 to 24 elected members and (2) change the term of office from the current single four-year term to a three-year term with eligibility for election to one additional consecutive term. We believe these changes are important to enhance our effectiveness to serve your Alumni Association under the advancement model recently adopted by the College in cooperation with the Alumni Association.
Why are these changes needed?
Since the 2014 launch of the advancement model with the College, the Alumni Board, while maintaining its independence, has committed to a greater and more active role for planning, guiding and shaping engagement activities. Through an examination of best practices of select peer institutions that have adopted the advancement model, as well as its own self-assessment, the board has concluded that it needs additional and enhanced expertise in order to better address issues and options facing our alumni and the College, to carry out its augmented responsibilities, and to assist alumni engagement staff.
Additionally, in its review of best practices the use of consecutive terms was predominant. It allows both the board member and the organization an opportunity to determine if continued service is in the best interest of both parties, and it allows the expertise of the longer-standing board members to be retained. Thus, the board is recommending a change to a three-year term limit with the ability to serve two consecutive terms.
How will the changes be implemented?
The increase will happen over two election cycles. Four seats will be added to the ballot in 2016 with the remaining four added in 2017. The current nomination processes will not change. Alumni Association members may and are encouraged to nominate fellow alumni and to run for the board themselves.
The recommended changes to the bylaws that require approval of the membership are cited below. A complete version of the Alumni Association bylaws with recommended changes is available at www.wmalumni.com/bylaws_amended.
Article VI. SECTION I.
As Reads:
The voting membership of the Board of Directors shall be composed of at least 12 but no more than 16 members, as well as the immediate past president of the Association as set forth herein.
As Amended:
The voting membership of the Board of Directors shall be composed of at least 24 elected members, one third of whom are elected annually by the membership, as well as the immediate past president of the association as set forth herein. A member may be re-elected or reappointed to the Board after one year has elapsed following the expiration of a second term.
Article VI. Section 1a.
As Reads:
(a) Directors shall serve terms of four years. Directors may not serve consecutive terms, but may be re-elected or reappointed to the Board if at least one year will elapse between terms.
As Amended:
(a) Members are elected for terms of three years. No member may serve more than two consecutive terms. This excludes partial terms and appointed one-year terms provided for an outgoing president to serve in an immediate past president capacity. Additionally, a president, elected to that post in their last year of eligibility, shall remain on the board in that capacity until the completion of their officer term.
New Administrative Paragraphs:
(d) In order to effect the transition in Board of Directors composition and terms as they existed prior to Nov. 6, 2015 to that adopted on Nov. 6, 2015, the following transition provisions shall be in effect:
(1) Until commencement of the terms of directors elected in 2016, composition of the board shall remain as in effect prior to the November 2015 adoption of these bylaws. Board growth will be phased in to allow all current members to complete their elected terms.
(2) Directors elected prior to November 2015 shall complete the terms for which they were elected and shall not be eligible to run for re-election to a second consecutive term.
(3) Directors elected in November 2015 shall serve a three-year term in order to effect the transition. These directors will be eligible for a second three-year term.
---
Cast Your Vote For The Alumni Association Board of Directors
Cast your vote for the current slate of nominees to replace the four board members whose terms expire in spring 2016. The board recommends a YES vote for the entire slate. Voting closes Nov. 6, 2015 at midnight. All alumni are eligible to vote in board elections. Full biographies and personal statements can be found at www.wmalumni.com/vote
D. Bruce Christian '73
"William & Mary has always been about people and changing lives. It is the place where the extraordinary happens. We have a great responsibility as stewards of this college to continue the strong story of excellence that is William & Mary into the future."
Carla Shaffer Moreland '81, J.D. '84


"William & Mary is a defining presence in my life. Quite simply, I love this school! I met my husband at W&M and all three of our children have been baptized in the Wren Chapel. I look forward to sharing my love and passion for W&M with alumni, the staff of the College and the future alums."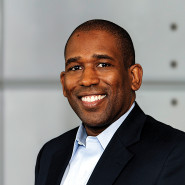 David Todd Scott '93
"As a California kid, I came to William & Mary sight unseen. I was shocked by how venerable the institution was. I'm constantly amazed on how well prepared I was for entering the workforce and the real world. William & Mary allowed me to explore and grow in a supportive environment."
Todd William Norris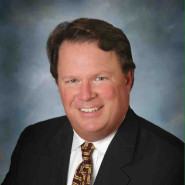 "W&M has been a part of my life since being born to alumni parents. The timelessness of the institution allows multiple generations to come together to appreciate this wonderful institution. I am excited about the opportunity to help the Alumni Association create bonds with classes past, present and future. Go Tribe!"
---
Nominations for Alumni Service Awards
The Alumni Service Award and the Young Alumni Service Award are given annually to recognize individuals for their exceptional service to the Alumni Association and the College through their involvement in alumni chapters, clubs and constituent alumni organizations. The Young Alumni Service Award is specific to individuals ages 25 to 35.
You may download a nomination form for this and any other alumni award at www.wmalumni.com/?awards or contact the office of the executive director at 757.221.7855. The deadline for nominations is Feb. 1, 2016. The Board of Directors will select honorees at its spring 2015 meeting.
---
Nominations for Honorary Alumni
The Alumni Association grants Honorary Alumni status to individuals with a distinguished record of service on behalf of the College. Many honorees have been active and supportive spouses of alumni leaders. To nominate an individual, submit a letter describing his or her visible and consistent involvement, advocacy, loyalty, and affection for W&M. All letters must be signed.
Mail your letter to Honorary Alumni Award, c/o Executive Director, WMAA, P.O. Box 2100, Williamsburg, VA 23187-2100 by Jan. 15, 2016. The Board of Directors will select honorees at its spring 2015 meeting.