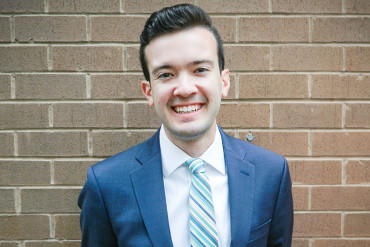 We are Jack Edgar '15, Liz Foster M.Ed. '15 and Alli Taylor - your regional alumni engagement team! We have the pleasure of working with alumni chapters, affinity (interest and identity) groups and volunteers around the world on programs and events. We sat down to answer a few questions and give alumni a better sense of who we are and what we do as we strive to keep members of the Tribe connected to their alma mater.
Does your office only work with Alumni Chapters?
Liz - I'm glad you asked! The short answer is no, we work with our engagement colleagues and alumni volunteers in a variety of capacities beyond the traditional alumni chapter. In the past two years, we've started to be much more intentional about engaging members of the Tribe family who haven't been as engaged in the past. With this improved focus, countless events have been created that engage diverse populations of alumni, students, parents and friends of William & Mary.
That being said, our chapters are still a huge part of regional engagement. We work closely with our alumni volunteers to provide intellectual, cultural, professional and social events throughout the year. Our chapter leaders provide valuable insights into their localities and design programming that ties the region to William & Mary through its own unique attributes. Each chapter has its own way of contributing to lifelong learning and engagement and fostering Tribe Pride.
How has the Alumni Engagement team changed over the past few years?
Alli - When I was hired in 2014, I was one of only two employees focused on regional alumni engagement. Over the past three years our staff and engagement efforts have continued to grow. We now have five full-time employees dedicated to enhancing our regional engagement efforts. In addition, we have added staff that focus specifically on alumnae initiatives, career networking and alumni admission. We created William & Mary Weekend which has been held in Washington, D.C., New York City, and in June of 2018 will be held in Chicago. Our regional events have diversified from social gatherings to events that add value to members of the Tribe. The Regional Alumni Engagement team collaborates with other departments at William & Mary to bring the best experiences possible to alumni.
What are we doing that is exciting in the field of alumni engagement?
Jack - Recently, the William & Mary Alumni Association (and many of our alumni around the globe) have shown a renewed interest and passion for our affinity groups, which are groups related to interests and identity. In many ways these groups will continue to grow more important in engaging alumni with their alma mater. Rather than connecting alumni with the same class year or same geographic location - both of which serve important roles - affinity groups such as the Hulon Willis Association (the African-American alumni organization) or the Association of 1775 (William & Mary's military and veteran population) seek to connect alumni with shared experiences and common interests for the university.
Alumni tend to be drawn to these affinity groups because they offer an opportunity to discuss their shared William & Mary story with one another in a safe environment, and also engage one another to advance William & Mary through scholarship, engagement and student advocacy. It has been exciting to work with these groups as long-dormant organizations find new meaning and relevance in 2017, and new affinity groups, such as the LatinX alumni group, begin to form to meet previously unmet needs. I definitely see this facet of alumni engagement only growing stronger as we move forward.
What's been one of your favorite engagement opportunities you've helped create?
Alli - One Tribe One Day has been, and continues to be, one of my favorite events. It is one of the events we produce that focuses on engagement and philanthropy. When this initiative began we had just 10 events. In 2017 we held 35 events worldwide. It has been incredible to not only see the number of events increase but also the participation rates at each event as well.
Jack - I brought together Savannah-area alumni in the fall of 2016 for a lecture and exhibit viewing with Kathy Durdin '77 about her art collection titled "The Tsars' Cabinet," and then we all went out to dinner afterwards in downtown Savannah. It was so fun to spend an intimate evening (and many bottles of wine) with alumni who rarely get the chance to interact with William & Mary but have always kept alma mater close to their hearts.
Liz - I've really enjoyed helping the chapters that haven't had significant local engagement for a few years. I've been able to meet with various alumni in the area to learn more about the region and help them execute opportunities that bring the Tribe family together. It's exciting to see the spark in those regions and I look forward to continuing to help them build.
What is your dream alumni engagement opportunity?
Jack - A costume party in the Wren Courtyard during Charter Day 2018. Glenn Close '74, D.A. '89 reprises her role as Cruella de Vil, and everyone else goes as Dalmatians - 325 of them to be exact, one for each year our charter is old. It's the engagement event this university needs.
Liz - I'd love to host more W&M gatherings at bigger festivals/events - like have a W&M tent at the Boston Marathon for all runners and fans to gather, or at a big music festival like Coachella. I think it could be a great way to connect folks from all over who share the same passions.
What does it mean to you to do this work for William & Mary?
Jack - I owe so much of who I am to William & Mary. Because of that, and my incredible undergraduate experience here, it is always rewarding to be able to spend your day making a small difference for the better at your alma mater. Whether I am getting coffee with an alumnus who has not made it back to William & Mary in 40 years just to chat about our shared university, or coordinating the events of a weekend that engages 500 alumni, each day feels like I am helping to connect alumni back to William & Mary for the benefit of both parties.
It is also true that, while I feel I did a lot during my time as a student, I still only had one William & Mary experience. So for me, alumni engagement is a two-way street whereby I am constantly learning about the experiences and stories of others. This constantly reshapes and challenges the image of the William & Mary I thought that I knew so well as a student, and has given me a fuller picture about what this institution has meant to so many people, and what it can mean to so many more in the future.
When I think about the role that alumni engagement plays in the lives of our alumni and Tribe community, I always think back to a quote from Professor Clay Clemens '80 from my Senior Candlelight Ceremony. He urged us to frame our memories of William & Mary in our mind, so that in later years "you can return to a time when you're always young, and it's forever spring." Each day, I get the opportunity to return alumni to that time in their lives and to reopen memories that have been framed or forgotten, while also making William & Mary relevant and important to them during all the other seasons of their life.
Fun fact: What don't your volunteers know about you?
Alli - This job has taken me to more than 30 cities, 13 states and five countries.
Jack - I only work with volunteers in geographic regions where I have seen Beyoncé perform (true fact). It's actually a personal requirement of mine, so if other volunteers would like to work with me they are going to have to first send some Queen Bey tickets my way (that part is a joke, mostly).
Liz - Some of my volunteers may know - I'm very outdoorsy! When I'm not helping connect alumni to each other and alma mater, I prefer to be running, fishing, sailing, kayaking or otherwise outdoors.
-
Regional Alumni Engagement Contact Information:
Alli Taylor
Associate Director, Central, West & Northeast
aptaylor@wm.edu
757.221.1173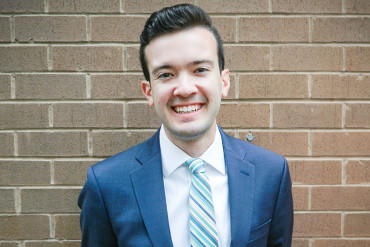 Jack Edgar '15
Assistant Director, DC Metro
jjedgar@wm.edu
202.836.8602
Liz Foster M.Ed. '15
Assistant Director, Virginia and Southeast
eafoster@wm.edu
757.221.1171