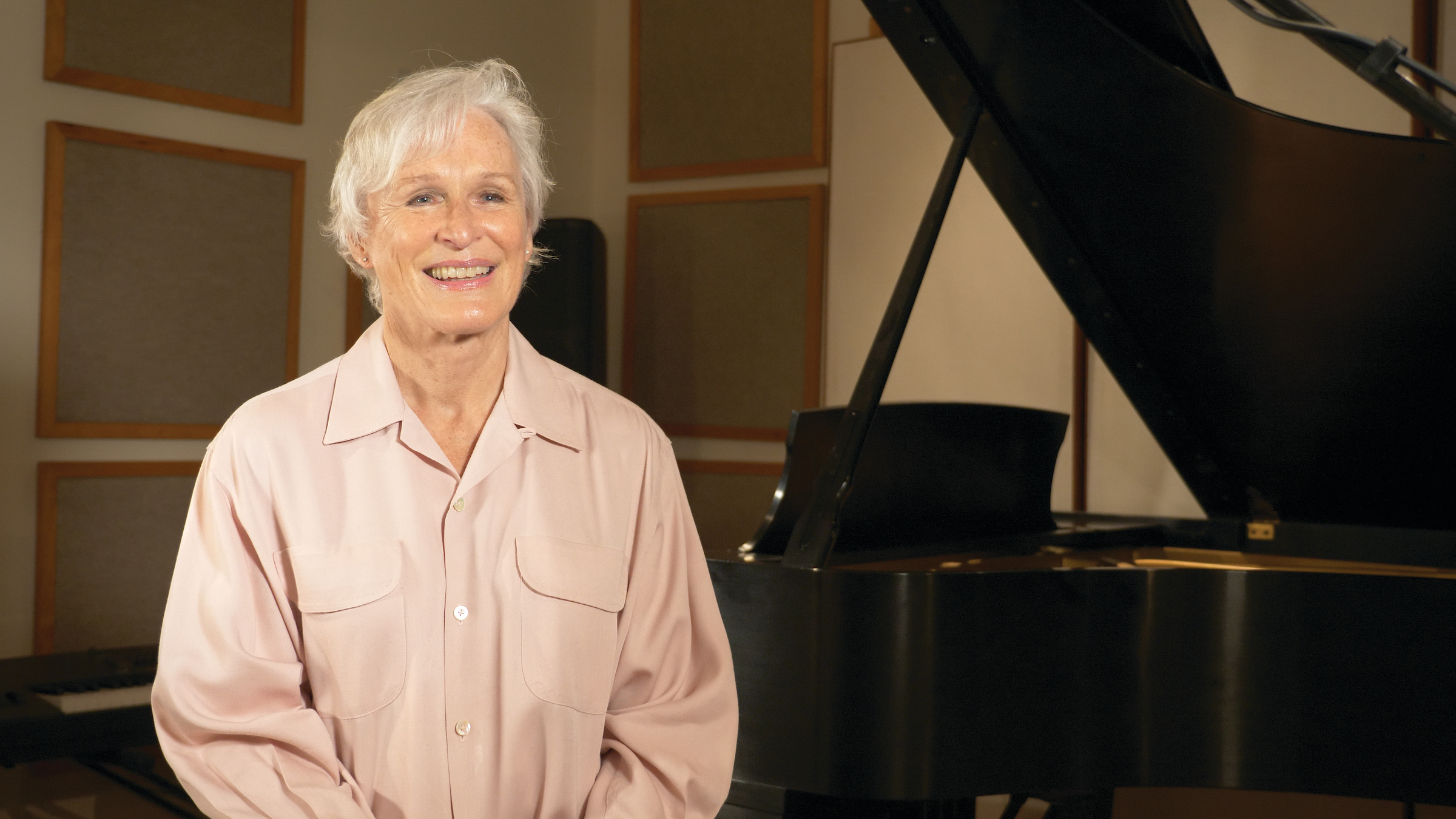 Perched confidently on a stool with dog Pip close by, six-time Academy Award–nominated actress and living legend Glenn Close '74, D.A. '89 lent her voice to the chorus of William & Mary women creating Her Story, a short film created as a way to commemorate 100 years of coeducation at the university.
"It was the least I could do — I wanted to be there for the celebration in some way and be a part of it," she says. "To think that at one point in our history, women were discouraged from even pursuing higher education! William & Mary was one of the pioneering universities bringing men and women together to learn, and that's something to celebrate."
Close, the winner of countless awards, including three Tony Awards and three Emmys, credits W&M as the beginning of her story. She came to Williamsburg at age 22, an aspiring actress with big dreams and an even bigger thirst for knowledge.
"When I came to William & Mary, I felt that I was ignorant about so many things and had much to learn," she remembers. " I wanted to learn, and I wanted to be an actress. William & Mary brought those two compulsions of mine together and I was able to get a great education that still informs me to this day."

Although William & Mary helped Close in her quest to become more intellectually fulfilled and launched her into an enormously successful acting career, Close has become introspective about the other benefits that came with her time on campus.
"Watching my daughter attend college, I saw that so many of the life lessons you learn aren't found in class, but in the people you spend time with," she says. "The friends my daughter has met, they will have each other's backs for the rest of their lives, and that's a great gift, to be on campus together, learning and focusing together."
Indeed, on the 100th anniversary of women first being admitted to William & Mary, Close is convinced that it's the new generation of female college students that will change the world.
"People say this is the Year of the Woman, but it won't be just one year," she says confidently. "I believe that the younger generations — the high school and college students — are the ones who are going to make the change. It's the responsibility of those women, who create stories at places like William & Mary, to make sure we don't go back to where we were before."