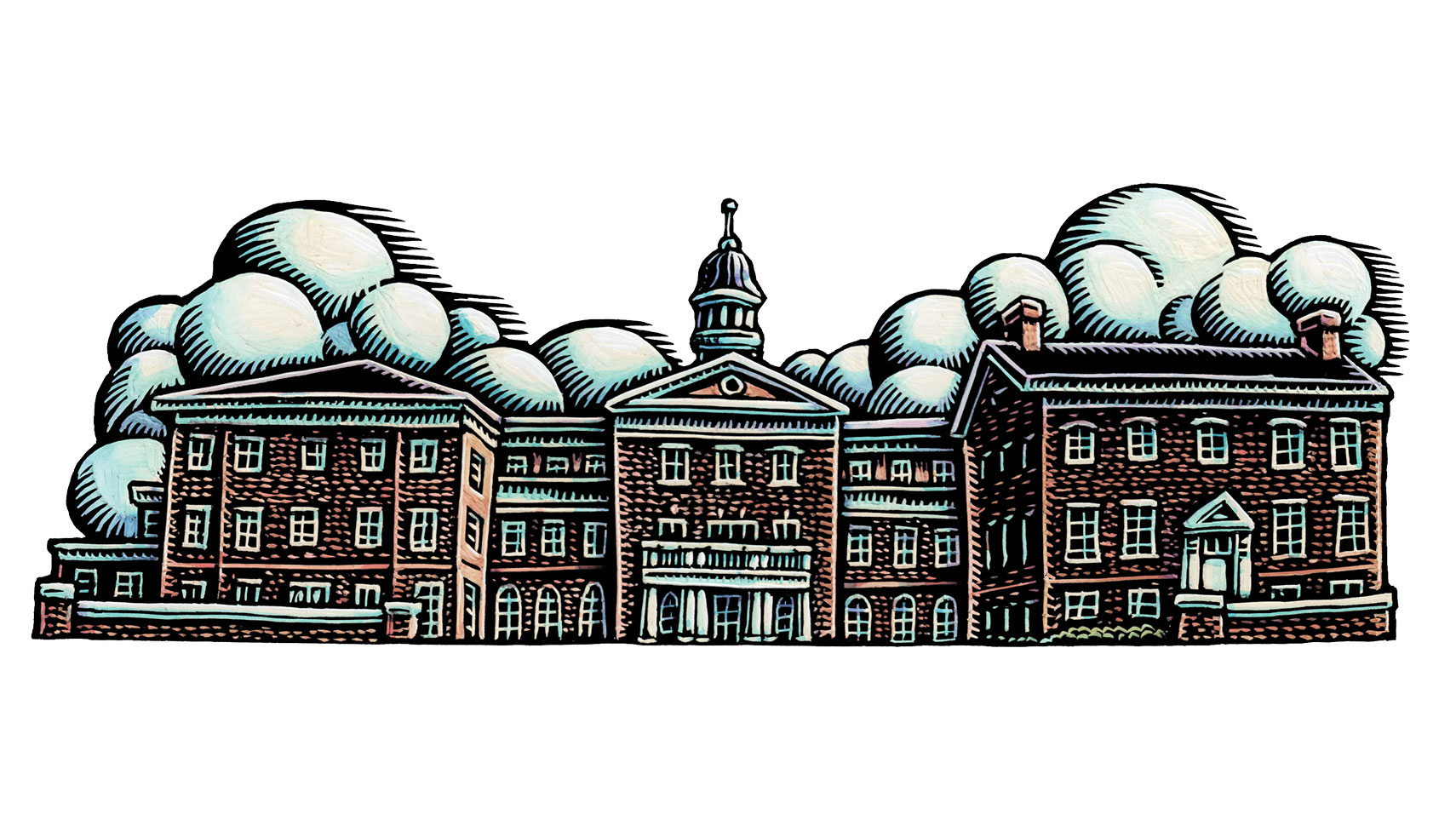 It's the signs that get me. Every year, pictures and video from Convocation show the bright and nervous faces of freshmen and transfer students as they stream through the Wren Building to a roaring welcome from students, faculty and staff, many of them holding signs of welcome. Often, I see, "If you come here, you belong here." A simple sentence, but one with incredible meaning for young adults, many of whom are leaving home for the first time.
As alumni, we still belong. The Tribe community is one "for all time coming." No matter the decade of your graduation, your background, your current geographic location, or whether your college memories are all sweet or pockmarked with challenges, if you came here, you belong here, and William & Mary is always ready to welcome you home.
I was humbled and honored this June to be elected as president of the William & Mary Alumni Association Board of Directors. I joined the board three years ago, looking to get involved with and serve a place and community that was important to me. Little did I know how much I would gain with this reconnection to the university, including new friendships with alumni from all class years and new experiences that allowed me to grow my skills and expand my horizons.
I grew up not far from Williamsburg, and when I set foot on campus as a student in the fall of 1992, it felt like coming home. After graduation in 1996, I headed to Washington, D.C., looking ahead and assuming my time in Williamsburg was over. It took me an embarrassingly long time to realize that William & Mary doesn't end with the diploma, but it is a community and network for life. Through volunteer service and alumni programming, I feel as though I am getting as much out of William & Mary as I did as an undergraduate.
It is my hope that other alumni will see ways that they, too, can stay connected or reconnect. As the WMAA mission statement says, we "create opportunities to strengthen bonds between each other and alma mater for all time coming." As president, I want to ensure all in our community find programs and resources from the WMAA that meet their needs and help them grow in their journey with alma mater — whether through regional networks, affinity groups, career support, signature events like Homecoming & Reunion Weekend or new initiatives.
If you can't often make it back to Williamsburg, virtual programs offer connection and community across the miles — and we saw in 2020 that these events allowed more people in more places than ever before to participate. When you can come home, you may, like I do, find that the well-worn brick footpaths bring back memories. I recall the speech by President Emeritus Tim Sullivan '66 at the 2001 Commencement: "And when you return, as surely you will, sentimental and successful alumni, you will discover, as have the generations which preceded you, that the William & Mary to which you return is profoundly different yet so very much the same." Even as our lives change and our alma mater welcomes new students, new faculty and staff, new buildings, new names, the heart of William & Mary remains true.
It was Homecoming that first called me back to William & Mary. Friends, old and new, gather every year — no need to wait for a reunion year — and each fall, we know we are coming home. This year, especially, as we re-enter the world, what better place to reconnect than alma mater?
We look forward to welcoming you back to campus this Oct. 7-10 for a fun and memorable celebration — and the dedication of the newly expanded Alumni House, your home-away-from-home. We'll also celebrate reunions with classes whose class years end in 0, 1, 5 and 6, tailgate on the Sunken Garden and so much more.
President Sullivan also wrote, "When you do come back in the happy company of the friends you made here and whom you love still, you will discover, as have so many, William & Mary's most closely guarded and magical secret ... for the briefest moment ... all of you then will be as you are now, young and beautiful and full of hope."
Please join me this Oct. 7-10 and come home, where you will always belong.