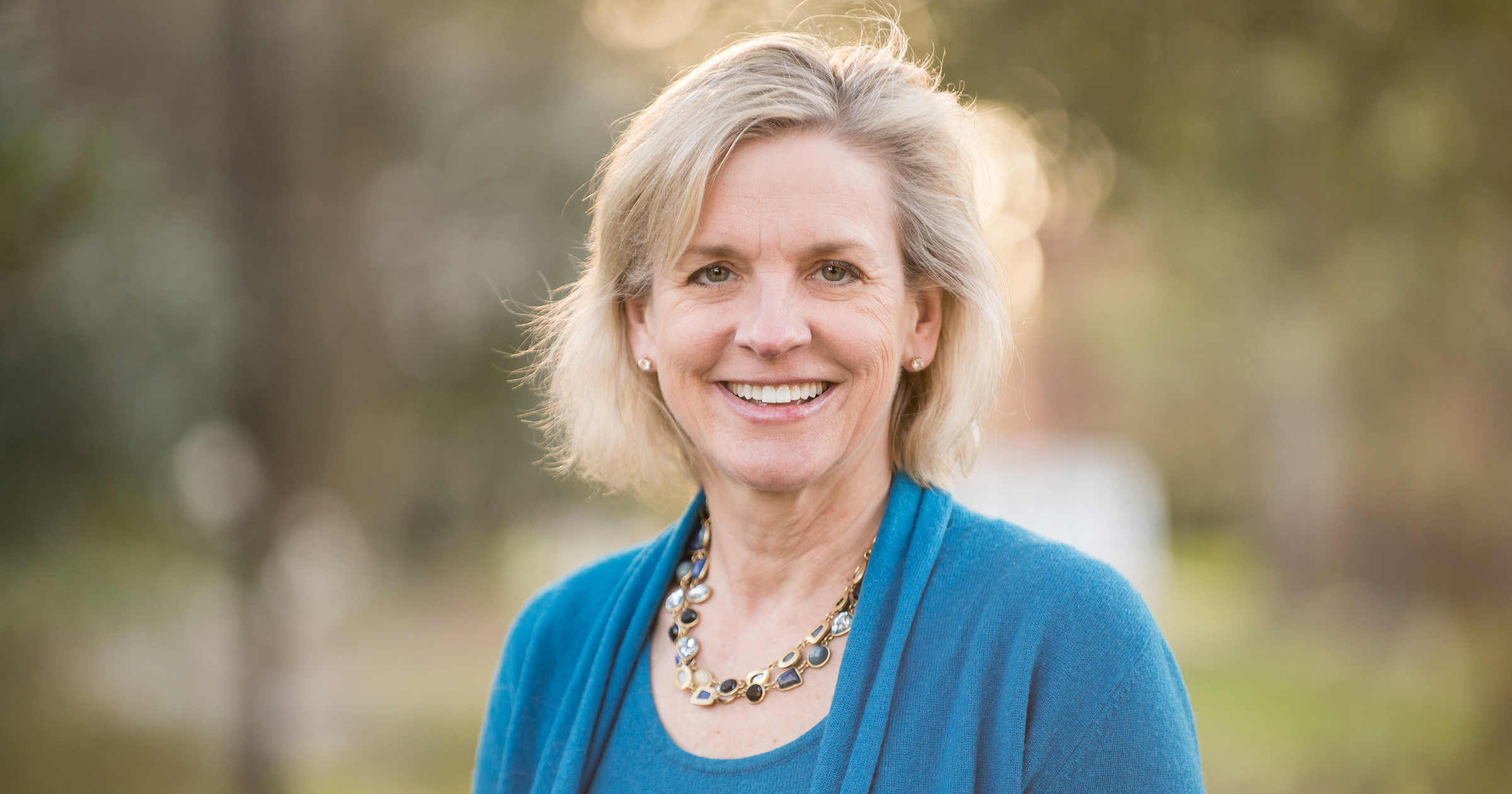 Janet McNulty Osborn '85 has never been one to shy away from a challenge.
"As a high school student, it wasn't clear whether I would get into William & Mary. The uncertainty really motivated me to prove I could get in," says Osborn, an economics major who was not only accepted, but flourished as a student. "I loved the wonderful sense of community I felt on the W&M campus."
In the years since, her deep passion and commitment to W&M has never wavered. In 1989, she took a position with Sallie Mae as a Director of Public Finance, working with small colleges.
"I saw firsthand the impact of annual giving on a school's ability to thrive. I could see that schools with more resources had the best faculty and programs," says Osborn who is now a Managing Director for Aon Corporation, a global human resources consulting and risk brokerage firm.
"I observed how empowering good alumni participation and unrestricted support could be in impacting a university's rankings, and my competitive side kicked in. I wanted to see W&M succeed."
Osborn began her alumni involvement in 1995 as a member of her 10-year reunion committee and then joined the board of what is now the Fund for William & Mary. She subsequently joined the board of the Muscarelle Museum of Art and now serves as vice president of the Alumni Association board.
"The impact William & Mary has had in my life is more than I ever could have imagined," says Osborn. "As I meet more and more people, I like to joke about the William & Mary mafia — we look out for each other and we expect a lot from each other."
Osborn has also remained an ardent financial supporter of alma mater. In addition to almost a quarter century of loyal annual giving to the university, Osborn and her children established the Janet, John and Elizabeth Osborn Emergency Fund Endowment several years ago.
"As a student at William & Mary, I saw firsthand how an unexpected financial challenge can affect a fellow student's ability to continue their education," says Osborn, who served as a head resident and a member of Pi Beta Phi as a student. "The proceeds from the endowment will help talented students stay at W&M and improves W&M's agility and flexibility to adapt to situations as they arise."
As an example, the funding was used help a student who did not have sufficient funds to cover an outstanding meal plan balance. Thanks to the endowment support, the fees were paid and the student could register for the next semester's classes and continue her education.
"For me, giving back is a profound way to be thankful for the experiences I've had. I am so incredibly grateful for the lifelong connections I've made, and continue to make, through the Boyle Legacy Society and other activities at W&M," says Osborn, who has made plans to grow the endowment in the future by including additional funding in her will. "It gives me great joy to know that my support through my estate plans will have an even greater impact."
Osborn hopes the recipients of her giving appreciate how much W&M alumni and friends care about current students and then decide to give themselves to pay forward what others have done for them.
"There is never a perfect time to take the first step in establishing your future legacy," says Osborn. "But once you do, you will be amazed with how different you feel knowing you are on the path to helping others and changing lives."