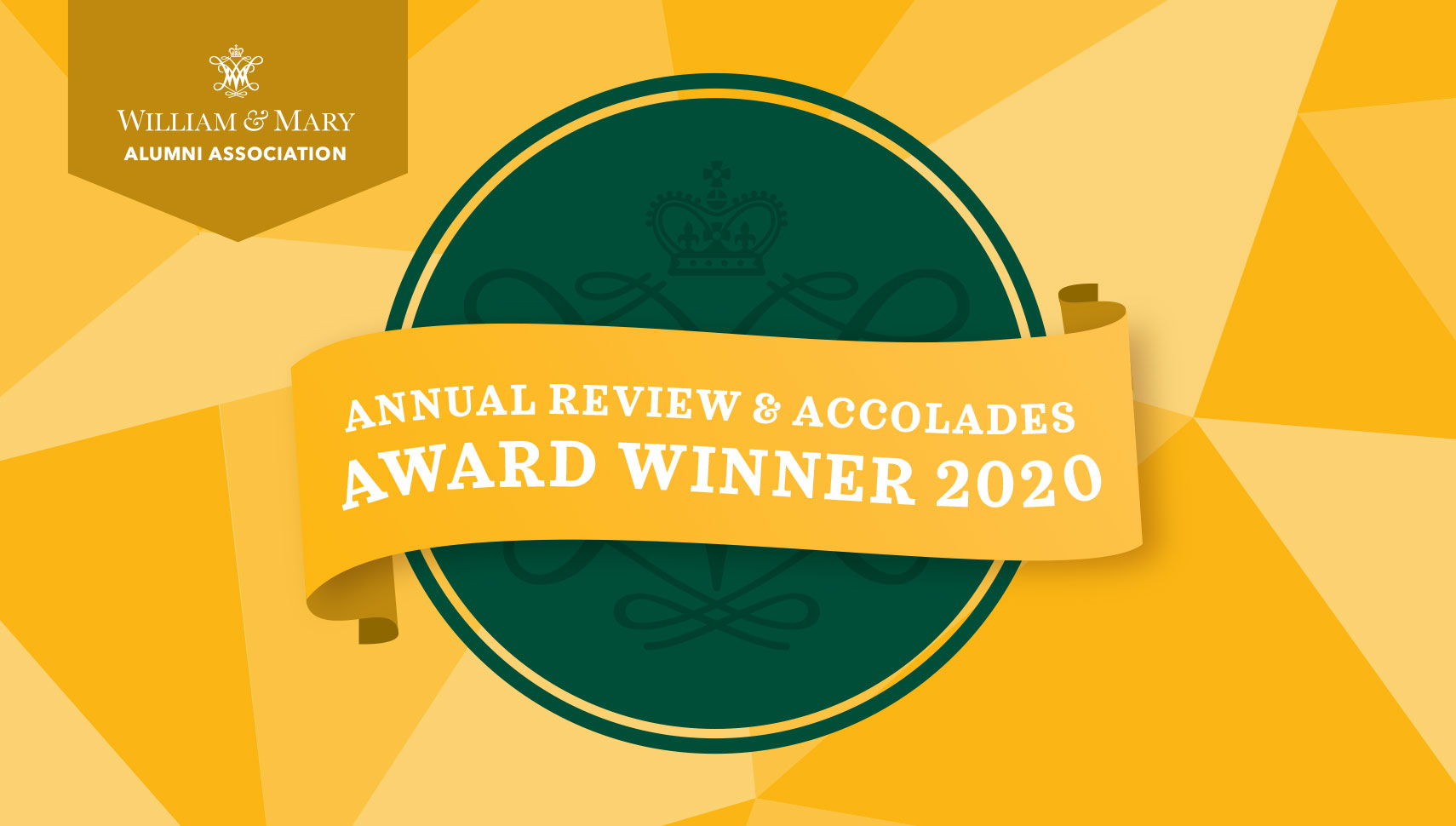 Despite the challenges of the past year, W&M regional networks hosted an impressive smorgasbord of events, featuring both virtual and in-person programs. This year's winning events include beer tastings over Zoom, "lunch & learns," exclusive museum tours and service events at James Monroe's Highland.
This is the third year the William & Mary Alumni Association has conducted the Annual Accolades, a process to recognize and celebrate excellence in regional networks. In 2020, 10 networks won in at least one category. The three Overall Awards focus on the vision of the network's board, effectiveness in connecting alumni to alma mater and highest percentage of giving by the volunteer leadership team. The eight Programming Excellence Awards recognize exceptional events and initiatives.
Best Virtual Engagement Opportunity was added as a Programming Excellence award in 2020 to reflect the rapidly evolving programming this year. The 2020 awards honor events and board activities that took place between July 2019 and December 2020.
W&M Charleston won the Educational Programming Excellence Award. Vietnam veteran Woody Caine '66 led a tour at Patriots Point Naval & Maritime Museum of the Vietnam Experience exhibit, a historically accurate representation of a naval support base in the Mekong Delta and of a fire base in the northern part of Vietnam, circa 1968-1969. Woody provided expert interpretation of the political backdrop of the Vietnam War, as well as the routine and harrowing experiences of young soldiers during that era.
D.C. Metro won the Signature event category with the Evening at the Embassy. For over 12 years, the D.C. Metro Network has hosted an annual reception in one of Washington D.C.'s iconic embassies. Alumni, parents, family and friends gather for an evening of speeches, socializing, and food and beverages from the host country. In 2019, the Embassy of Italy hosted the event and attendees enjoyed remarks from Italian representative Armando Varricchio and W&M professor Monica Seger.
See photos and learn more about all the award-winning events and networks.