Fall 2023

Issue
Rising to the Challenge
Reversing pandemic-related learning losses will require a comprehensive approach, W&M experts and alumni educators say
October 15, 2023
By Tina Eshleman
Illustrations By Traci Daberko
Fall 2023

Issue
Reversing pandemic-related learning losses will require a comprehensive approach, W&M experts and alumni educators say.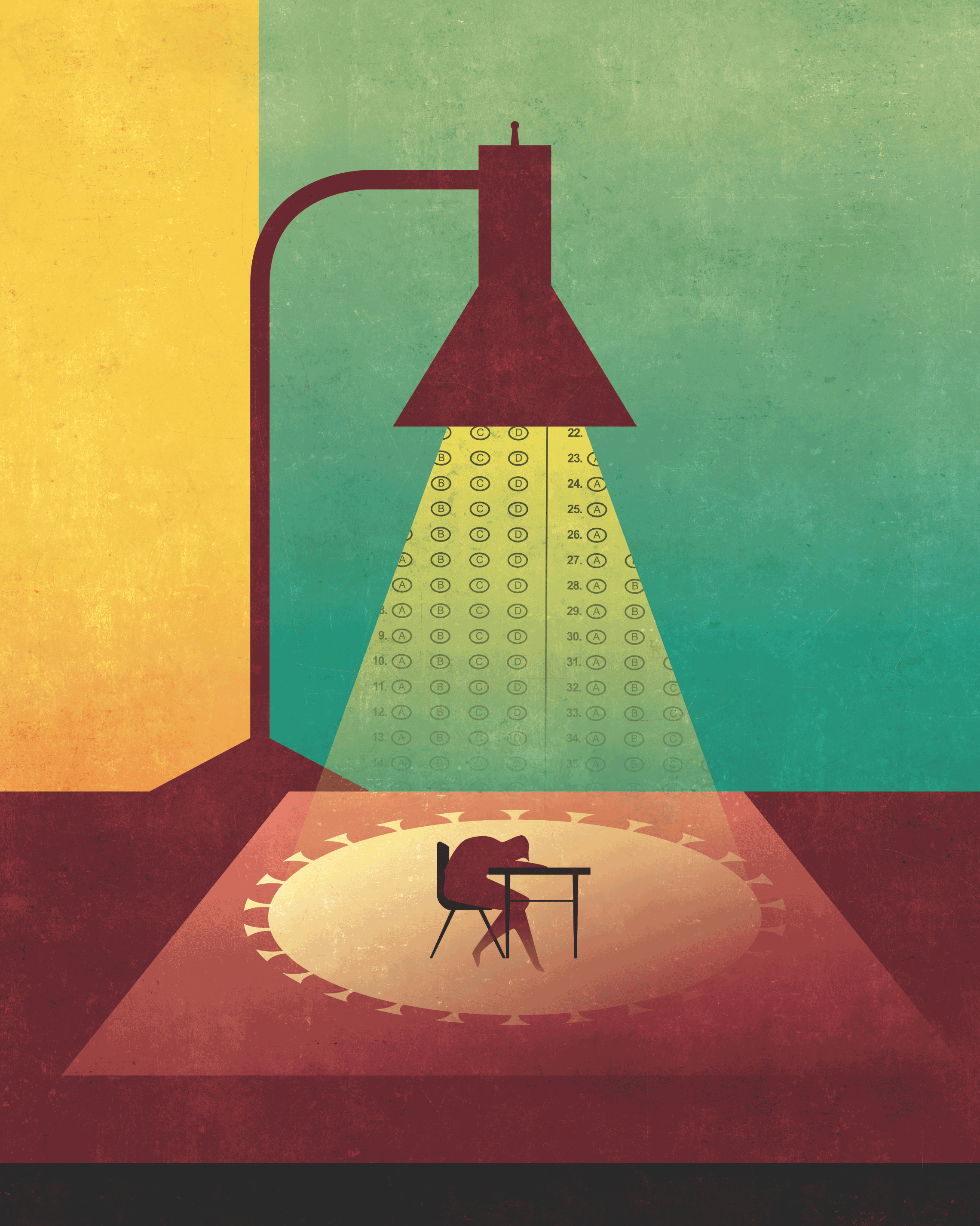 Music is pumping in the Hines Middle School gym as Tyrell Shelton's drone rises and drops, then flips in the air. The rising ninth grader breaks out a big smile when fellow Camp EAGER participants cheer as the diminutive aircraft lands in time with the beat. Even though it's summertime, he's happy to be at school learning about aerodynamics. He's thinking about a future as an engineer or video game programmer.
Learning looked a lot different three years ago for Tyrell and students across the country who were attending school virtually because of the COVID-19 pandemic. The loss of in-person instruction during that time wreaked havoc on public education, co-authors from the William & Mary School of Education wrote in a 2023 article for the Middle School Journal about Camp EAGER.
"Nearly 40% of the nation's students were unable to experience face-to-face learning for over a year," wrote professors Lindy Johnson, Meredith Weaver Kier and Janise Parker and doctoral candidate Evan Gallagher. Through their research and observations, they concluded that the closing of schools resulted in "a decline in students' mental health, academic learning loss and missed milestones that were essential to students' social-emotional development."
Alarm bells sounded last spring amid reports that National Assessment of Educational Progress long-term trend scores for 13-year-olds in reading and math had fallen to the lowest levels in decades. U.S. Secretary of Education Miguel Cardona issued a statement in June saying the decline in NAEP scores aligned with expectations that "the pandemic would have a devastating impact on students' learning across the country and that it would take years of effort and investment to reverse the damage."
As school officials, teachers and parents look for ways to help students make up lost ground, William & Mary experts and alumni educators say initiatives such as Camp EAGER that emphasize applied learning are part of the solution, along with efforts to recruit and retain teachers, building community partnerships, addressing social and emotional needs, increasing family engagement and providing more individual attention to ensure students are on track.
CRISIS CONDITIONS
Camp EAGER — the acronym stands for Elevate engineering, Advance innovation, Guide learning, Effect change, and Remove barriers for all — started in 2021 as an initiative by Johnson, Kier and Parker to reimagine summer school not primarily as a vehicle for remediation, but as a creative, interdisciplinary and hands-on enrichment experience that encourages students' interaction with peers, mentors and teachers. Johnson says the partnership with the Newport News, Virginia, school system grew out of a National Science Foundation grant to pair undergraduate mentors of color with STEM teachers.
"One of the things we found while working in schools was that coming out of pandemic and lockdown, kids were isolated," says Johnson, associate professor and chair of the School of Education's Curriculum & Instruction program. "They were anxious and depressed. And so we wanted to create this joyful learning experience. That was the impetus of it — let's bring kids together and do something special for them after COVID."
When students finally returned to school after the pandemic, it became clear that many were not performing at grade level.
An analysis of data from 8,000 communities conducted by The Education Recovery Scorecard, a collaboration of researchers from Harvard and Stanford universities, found that the average public school student in grades 3-8 nationally lost the equivalent of a half year of learning in math and a quarter of a year in reading.
"It's kind of remarkable," says John Barclay '13, M.A.Ed. '14, a teacher at Franklin Military Academy in Richmond, Virginia, who is the 2023 Virginia Math Educator of the Year for middle school math. Franklin, he notes, is a Title I school, meaning it receives federal funds supporting low-income students. "We typically have students who are one to three years behind in math, but now the depth of it is much more intense, much more palpable." (Read more about Barclay and additional alumni teacher perspectives in our online exclusive "Views From the Classroom.")
Researchers found that losses were larger in school districts such as Richmond with higher rates of poverty and underrepresented populations and in districts that remained remote or hybrid for longer periods. In some of the most affected communities, students fell behind in math by more than a year and a half, the researchers found. Statewide, students in Virginia lost the equivalent of eight months in math learning between 2019 and 2022 and over five months in reading.
In addition to the lower test scores, Patrick Rooney '98 is concerned about teacher shortages and a continued drop in student attendance.
"You need a teacher in the classroom, and you need the kids there to be learning with them and learning from one another," says Rooney, who oversees federal programs at the U.S. Department of Education, including Title I, that provide funding to schools across the country based on a formula that uses census poverty data.
Compared with pre-pandemic figures, the percentage of chronically absent public school students almost doubled, from 14.8% in 2018-2019 to 28.3% in 2020-2021, according to a Stanford University analysis.
The number of teachers leaving their jobs peaked nationally in 2020, but has been rising again and fewer are entering the profession. Last fall, researchers at Brown University and the University of Albany published a report showing that interest in the teaching profession among high school seniors and college freshmen has dropped 50% since the 1990s and the number of newly licensed teachers decreased from 320,000 in 2006 to 215,000 in 2020.
While the American Rescue Plan provided billions of additional federal funds to help schools recover from the pandemic, that money will run out next September. That means programs started with relief funds — such as training for school staff or addressing students' mental health issues — will have to find support elsewhere if they are to continue, Rooney says. "One of the things people around the country are worried about is what happens when that big pot of money disappears?"
Assisting students with diverse language backgrounds has been especially challenging, says Leticia Braga '01. A native of Brazil who moved to the United States as a young child, she brings her own experience as an immigrant to her work in education policy at the U.S. Department of Education. There, she leads a team for a program that provides funds to serve students who are English learners or immigrants.
Some school districts that are home to large populations of such students have used American Rescue Plan funds to provide extra after-school instruction to help students catch up, Braga says. "The hope is that if states find these to be promising practices, they could think about the longstanding streams of funding, as well as their own state and local funds, for how to best implement those types of solutions to support their students."
COMMUNITY PARTNERSHIPS
Andrew D. Martin '94, chancellor of Washington University in St. Louis, is also seeing the effects of the pandemic in higher education.
"Our students are arriving on campus not as prepared as they were," says Martin, who is also a professor of political science, law, statistics and data science. "Students are not as comfortable and not as experienced interacting with each other in interpersonal settings. We have to be more intentional in helping students build those skills, which they didn't have an opportunity to build during high school."
In response, Washington University introduced an eight-week course called Dialogue Across Difference, which trains students to talk to their peers about controversial issues such as religion, politics and identity. William & Mary began a similar program for incoming students in the fall of 2022, in partnership with the Constructive Dialogue Institute, as part of the Vision 2026 strategic plan's democracy initiative.
Although WashU does not have an education school, it plays an important part in the K-12 infrastructure in the St. Louis region, including Missouri and Southern Illinois, Martin says. Through its Institute for School Partnership, the university has worked with all of the region's school districts and 60 independent schools to help build curriculum and to provide professional development for teachers, especially in math and science.
St. Louis schools experienced some of the greatest learning losses during the pandemic, according to the Education Recovery Scorecard. Still, there are signs of hope. At two of the city's lowest performing elementary schools, math scores more than doubled and science scores increased five-fold in a state assessment, compared to three years ago.
"Every one of the kids growing up in this region, and for that matter around the country, is entitled to have the very best education," Martin says.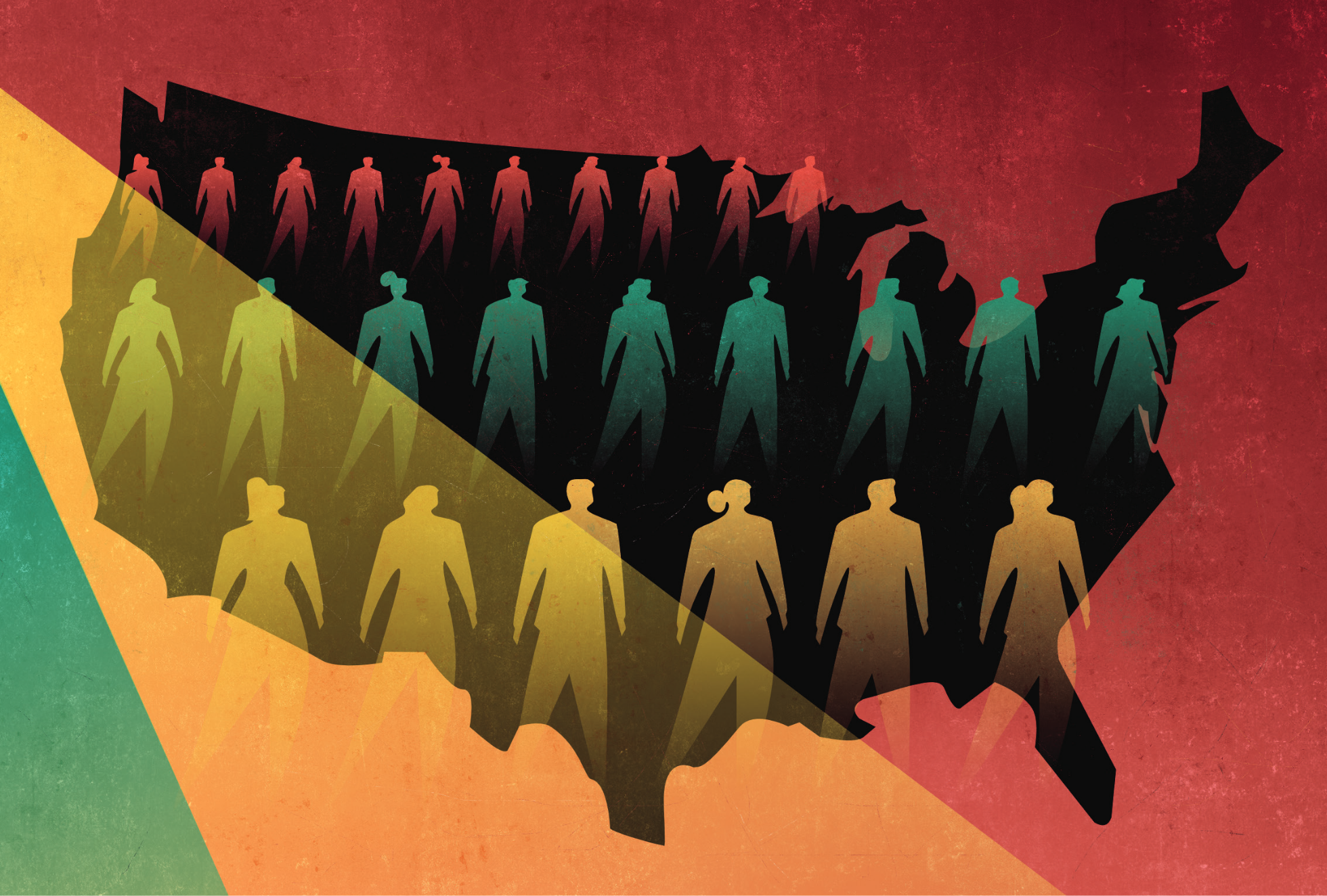 APPLIED LEARNING
Tyrell Shelton was one of 500 elementary, middle and high school students from Newport News who spent three weeks in July attending Camp EAGER, aka STEAM Camp. The program has expanded dramatically since the first summer, when 40 students spent a week on William & Mary's campus.
Surveys of students who attended the camp indicate the program is having a positive impact, demonstrating engagement with the subject matter and increased interest in pursuing STEM careers. Complementing the camp's academic themes is an emphasis on goal setting, learning to work well with others and building positive relationships. Johnson, the Robert D. and Patricia Lee Pavey Family Chair in Instructional Technology, says she and Kier, the Gerdelman Family Distinguished Associate Professor, are studying student outcomes with the goal of creating a model that other school districts could replicate.
Camp EAGER was made possible through a grant from the Dean's Innovation Fund, established with a gift from Shelley Jennings P '08 and Thomas Jennings P '08, along with their daughter Kathleen Jennings '08. Funds that Johnson and Kier received from the Plumeri Awards for Faculty Excellence established by Joseph J. Plumeri II '66, D.P.S. '11 supported their effort to develop programming and study its impact.
Robert C. Knoeppel, dean of the William & Mary School of Education, says the camp puts into practice the school's mission of training professionals and developing research about what makes a good teaching environment.
The program models a rigorous approach by motivating students to apply what they've learned across subject areas, Knoeppel says. He visited a camp session last year when students were figuring out how to build a wind-powered, sustainable vehicle. They were discussing questions such as how big the sail should be and whether there should be holes in the sail. In doing so, they were not only learning academic concepts, but testing theories and solving problems, then writing about the results.
"The least rigorous classrooms are just rote: When was the Treaty of Versailles signed? You can spit the date back," Knoeppel says. "The question would be: How do you make a compromise? The No. 1 predictor of college success and college completion is rigor, not mastery of content."
In the camp section titled Discovery Drones, Tyrell and other students learned how to program and choreograph a drone's movements to a song they chose. They built obstacles courses and learned from police officers about how drones are used in law enforcement.
Leading each camp section was a Newport News teacher, assisted by a William & Mary graduate education student — known as a preservice teacher — and an undergraduate mentor from the university who is pursuing STEM studies. Supported by on-site W&M School of Education professors, the preservice teachers gain immersive classroom experience while working alongside veteran educators. The Newport News teachers benefit from exposure to new research, technology and practices shared by the William & Mary preservice teachers and mentors.
"Camp EAGER has evolved into a strong partnership," says Tami Byron, STEM instructional supervisor for Newport News Public Schools. "Running a STEAM camp in the summer for three weeks is material and technology intensive. The William & Mary collaboration enables us to target students with more individualized attention."
For the Newport News school district, where about 70% of the students are Black or Hispanic, the undergraduate mentors from William & Mary enable campers to see young adults who look like themselves working toward careers in STEM fields.
Amaiya Mauney '24, a biology major and one of the W&M undergraduate mentors, says it was rewarding to see campers' progress over the three weeks. "I love being able to push them and get them thinking about what's next after high school."
Tyrell's mother, Nicole Silver-Shelton, says she signed him and his younger sister up for the program because she wanted them to have an educational experience over the summer to keep their minds engaged. After participating in the camp, Tyrell is aiming to attend William & Mary or Old Dominion University.
Johnson says the summer program is one piece of the puzzle for improving student outcomes.
"It's not just about test scores. We want healthy, vibrant schools and communities," she says. "Making sure that students feel affirmed, supported and engaged in their learning is going to help across the board. To address those broader NAEP scores requires a systematic approach across districts — and making sure there are highly qualified teachers in every classroom, especially in the early grades."
ADDRESSING THE TEACHER SHORTAGE
The drop in test scores nationally is a clear sign that for K-12 students, online learning is no match for being face to face with a highly qualified teacher, says Wade Whitehead '94, P '22, a fifth-grade teacher in Roanoke, Virginia.
"Teacher quality has always been important, but pursuit of it has taken on a new urgency," says Whitehead, founder of the nonprofit Teachers of Promise Institute and the 501(c)(3) foundation that funds it. "This is the time to apply everything we know about great teaching so that all students can experience it."
Elevating the profession by recognizing and encouraging talented prospective teachers was Whitehead's motivation for establishing Teachers of Promise. Since its founding in 2004, the institute has provided a network of support for almost 4,000 emerging teachers from three dozen colleges and universities in Virginia and Tennessee, including William & Mary. In the next year or two, Teachers of Promise plans to expand to hold events across the country.
"Great teaching has always been about providing a fully differentiated learning experience where we are customizing what kids are learning, how they're learning it and what they're doing to show what they've learned," says Whitehead, a fourth-generation teacher whose son, Jack Whitehead M.A.Ed. '22, teaches high school physics and engineering in New Kent County.
Still, many schools are struggling just to fill all their teaching positions, a situation exacerbated by the pandemic. Data from the Virginia Department of Education shows that the city of Norfolk had over 300 teacher vacancies as measured by fulltime equivalent in 2022-2023, with more than half of those in pre-K through sixth grade. Statewide, there were over 3,500 unfilled teaching positions in the last school year.
"You may send your child, grandchild, niece or nephew to a kindergarten class and they may have a long-term substitute," Johnson says. "They may have someone in there who's never taken an education class, who's never taken a reading method class. So what that means for that child and that class in terms of developing their early literacy skills and the longterm impact — that, to me, is a crisis."
In a recent survey by Merrimack College and the nonprofit EdWeek Research Center, more than 35% of participating teachers said they were very likely or fairly likely to leave the profession in the next two years — a decrease from 44% the previous year.
Roshad "Rene" McPherson, a William & Mary graduate student pursuing a Master of Arts in Education, is one of those who left. He resigned this past March after five years as a sixth-grade public school teacher in Portsmouth, Virginia, frustrated with the increased workload, relatively low pay and lack of administrative support. He says that special education teachers and instructional assistants were stretched thin after the pandemic, at a time when students needed more help with schoolwork as well as with behavioral issues. When school reopened, he found that some students in his class were reading at only a third-grade level — three years behind.
But McPherson hasn't given up on classroom teaching for good. He says the master's program he started in June will enable him to make better, research-informed decisions. After teaching elementary grades, he's thinking of moving into high school, so he can have a near-term influence as students are making plans for college and careers.
"I love interacting with students and learning from them," he says. "I want to find a school system where I can collaborate with teachers and principals who are learners themselves and use knowledge plus experience to change the world."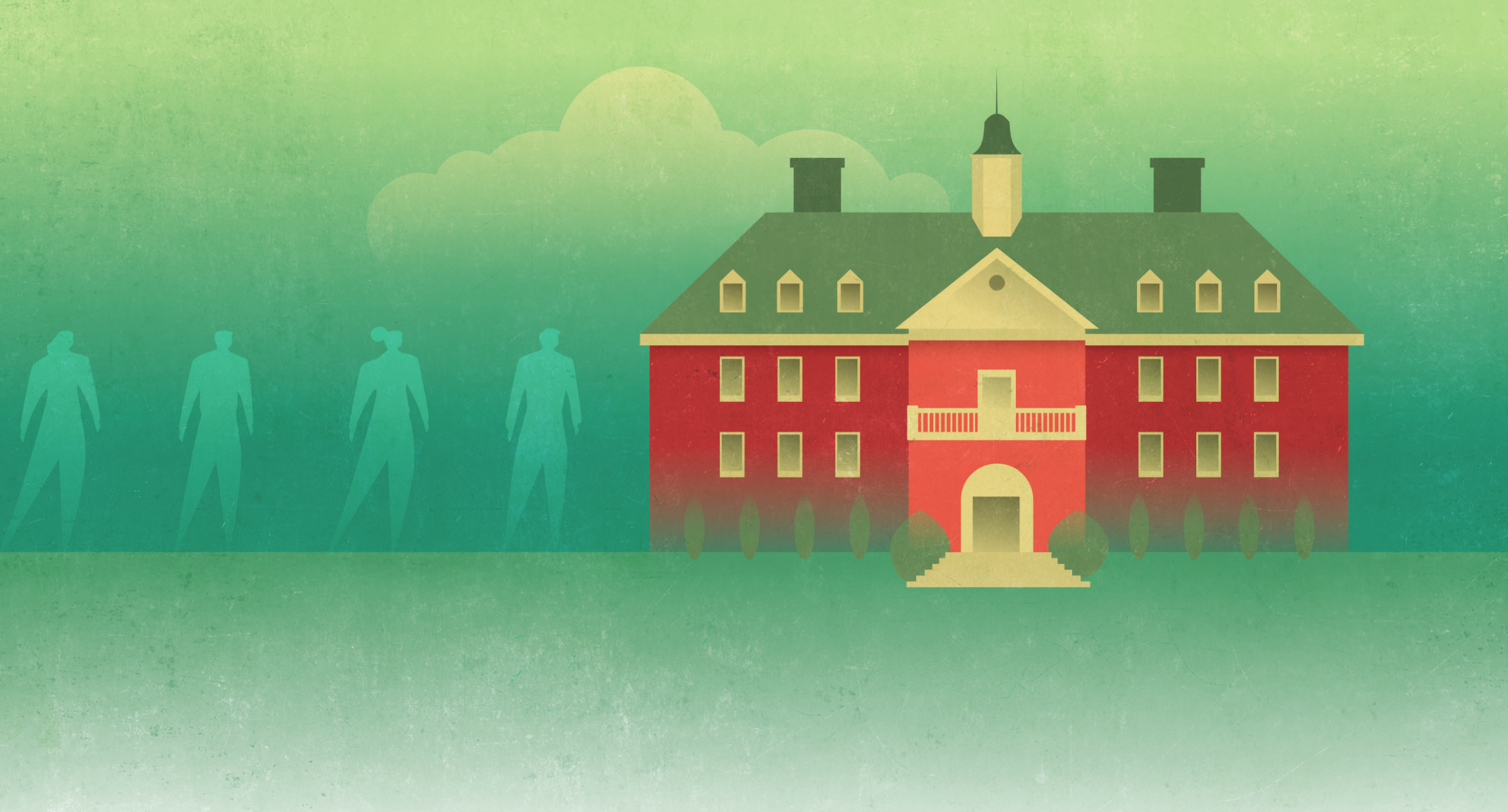 BUILDING THE PIPELINE
Bucking national trends, overall enrollment in William & Mary's School of Education has doubled in the last five years, Knoeppel says. In part, that is because in 2019 Virginia began allowing students to major in education programs as undergraduates. The School of Education also has been investing in highneed, high-demand programs for teachers, including hybrid and online offerings, and partnering with local school systems to increase teacher residencies.
One example is an online reading specialist certificate program that launched two years ago; so far, 60 students have enrolled in the program.
"Those reading specialists are the ones who work with teachers to make sure they know how to support struggling readers," Johnson says. "That is an urgent need we are fulfilling."
Using a Virginia Department of Education planning grant to find innovative ways to address the teacher shortage, the W&M School of Education conducted a survey in the region during the last academic year to gauge interest in teaching and identify barriers to a career in education.
"What we found is that folks were saying they really needed to be able to work and make money while they're getting their master's degree, and they also said they needed more flexibility," Johnson says.
In response, William & Mary is working with the Hampton and Newport News school systems to develop master's degree and professional programs that would allow teachers to work full time and take courses during the evening and on weekends.
Another partnership with Newport News and New Kent school systems places William & Mary graduate education students in classrooms for a full year of residency. The school system pays a $20,000 stipend plus a $9,000 scholarship, and students commit to teaching in the system for three years after receiving their degrees. Johnson says 10 to 12 graduate students participate in the residency program each year.
"It's not just exciting that we're meeting that need — it's that graduates are coming from an institution of this caliber," Knoeppel says. "They're smart, great students, very service and community oriented. They want to make a difference in the world."
That description fits McPherson. As an experienced educator who is Black, he could also help bring balance to an overwhelmingly white U.S. teaching population. According to the National Center for Education Statistics, nearly 80% of public school teachers in the country are white, compared with just 45% of the student population.
Some studies have concluded that underrepresented students score higher on standardized tests, attend school more frequently, have fewer suspensions and are more likely to go to college when they have at least one teacher of the same race.
"Demographically, we're moving into a place where the majority of kids in public schools are from populations that have not historically been served well by public schools," Knoeppel says. "The challenge is how to train our teachers to create inclusive learning environments in which populations that were not historically served as well achieve at a high level."
Along with expanding its range of programs, the School of Education is working to build and diversify the teacher pipeline by partnering with high schools and community colleges. In May, 25 students from a teaching academy at Hampton's Kecoughtan High School visited William & Mary. School of Education professors are also visiting other area high schools that offer a course called Teachers for Tomorrow.
At Miami Dade College in Florida, School of Education Dean Carmen Concepción Ed.D. '20 is implementing similar measures to recruit students for teacher preparation programs.
"The pandemic has raised doubts and uncertainties about the teaching profession, making it less appealing to potential educators," Concepción says. "We must counteract this trend by emphasizing the importance of teaching as a fulfilling and impactful career choice. Offering scholarships, mentorship opportunities and innovative teaching models can attract a new generation of passionate educators."
"Teacher quality has always been important, but pursuit of it has taken on a new urgency. This is the time to apply everything we know about great teaching so that all students can experience it."
INDIVIDUALIZED ATTENTION
Besides adding to the population of teachers in Virginia, William & Mary is playing a leading role in a statewide pilot program launched in June that aims to reverse learning losses.
Called Bridging the Gap, the program is designed to ensure that any student whose academic achievement is not on grade level has a personalized learning plan developed and implemented in partnership with teachers, parents and students. To help monitor progress, student assessment information will be compiled into a "data dashboard" — individual reports that are accessible to the students and their parents and teachers. Two dozen school systems are participating in the pilot program, including Williamsburg-James City County Public Schools.
Christopher R. Gareis M.A.Ed. '92, Ed.S. '93, Ed.D. '96, P'22, P '25, professor of educational policy, planning and leadership at the W&M School of Education, is overseeing the Virginia Department of Education grant for the program and partnering with North Carolina-based Advanced Learning Partnerships, known as ALP, which works directly with the participating public schools.
Gareis provided guidance in developing the Bridging the Gap model and identifying the knowledge and skills teachers and school administrators need to implement it. He also will lead efforts to evaluate the program. ALP will coach teachers on how to communicate with parents and students about steps that need to be taken to achieve grade-level proficiency.
"What William & Mary brings in part is an expertise in the use of data for decision making, parental engagement and the development of personalized learning plans," says Gareis, who traveled to Singapore this fall in his role as chair and convener of the Asia-Pacific Educational Assessment Conference.
Student and parent involvement is central to the Bridging the Gap pilot, he says. "I hope this program will enable students to see that the assessments they take are helping adults make good decisions that benefit them, and that they and their parents can be part of those decisions. An important part of this is the notion that teachers can't be solely responsible for student learning."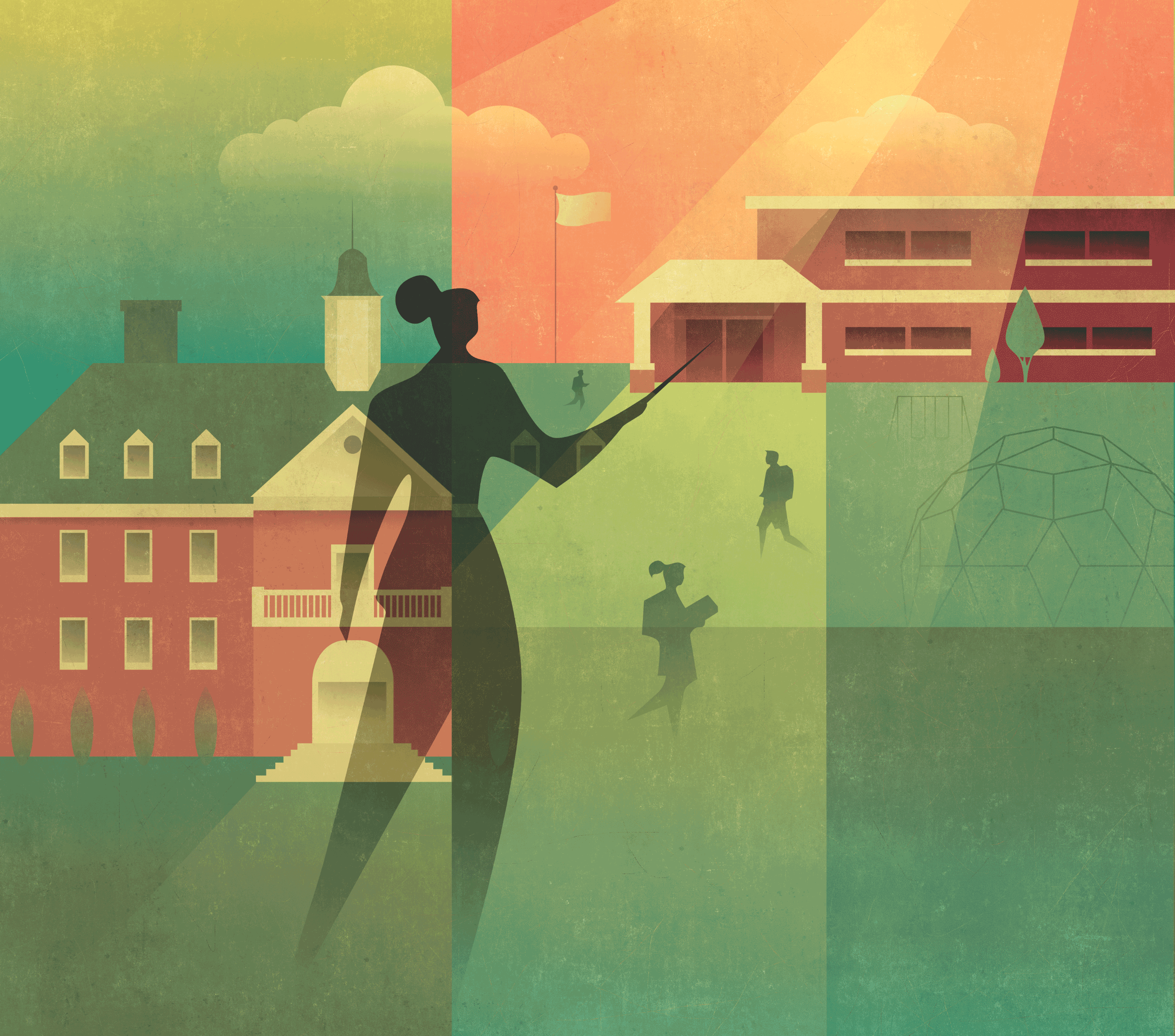 MEETING STUDENTS' NEEDS
Karen Swann '02, M.Ed. '07, principal at Laurel Lane Elementary School in Williamsburg, says it is especially important now, after the disruptions of COVID-19, for teachers and administrators to be in communication with families and be attuned to obstacles that might interfere with students' learning. Examples of those could be illness or death in the family, parents' divorce, job loss or homelessness.
"Empathy is number one," she says. "We pay attention to all of those needs and help the children channel their emotions. We try to make our campus a fun and safe place to be. When kids can feel safe and cared for, when they feel like there are people who believe in them, that gives an opportunity for them to want to learn."
To encourage reading over the summer, each student at Laurel Lane received a book to take home and a postcard to send to the school with their review. About 40% of the students sent in their postcards.
This school year, Swann is introducing a "house" system that places every student and staff member in a group to encourage a sense of community. Each house identifies with a color and type of penguin — the school mascot — and represents one of four values: being polite, positive, prepared and productive. Students and teachers will work on projects together incorporating those themes. The house system provides an opportunity to develop communication skills, build engagement, encourage attendance and increase students' confidence, she says.
"It connects to our multitiered systems of support," Swann says, "and that's where academic and social aspects of school come together so that kids can be successful."