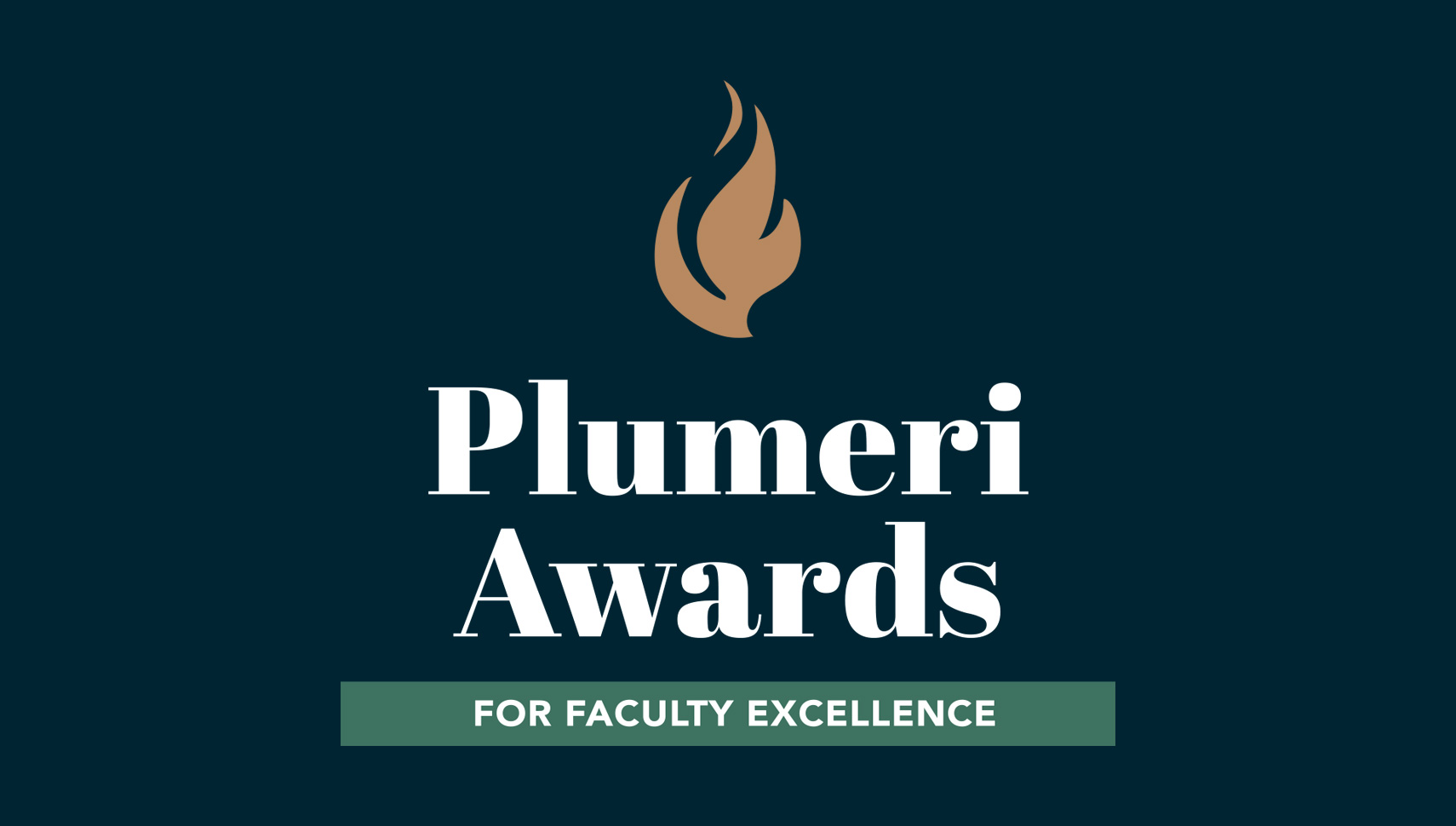 On May 12, the achievements of nine William & Mary faculty members and a coach were recognized during the 2023 Plumeri Awards for Faculty Excellence ceremony. Over 50 applicants submitted materials for consideration this year to receive this coveted prize, which rewards core virtues of passion, vision and leadership that distinguish outstanding faculty members and coaches and define excellence at the university.
The Plumeri Awards were established in 2009 by Joseph J. Plumeri II '66, D.P.S. '11, to pay tribute to the impact professors had on his own life. Plumeri Award funds have provided critical research and operational funding to nearly 250 faculty members and coaches to date.
Recipients span William & Mary's schools and units, highlighting the breadth of expertise of the university's faculty and staff. Members of the 2023 class are: Nicholas Balascio, Geology; Dawn Edmiston Ed.D. '20, Marketing; Marjorie Friedrichs, Virginia Insitute of Marine Science (VIMS); Rebecca Green, Law; Heartley Huber, Education; Betsy Konefal, History; Molly Swetnam-Burland, Classical Studies; Andrew Wargo, VIMS; Douglas Young, Chemistry; and Tess Ellis, Athletics.
Read more at magazine.wm.edu/online-exclusives/plumeri-2023.