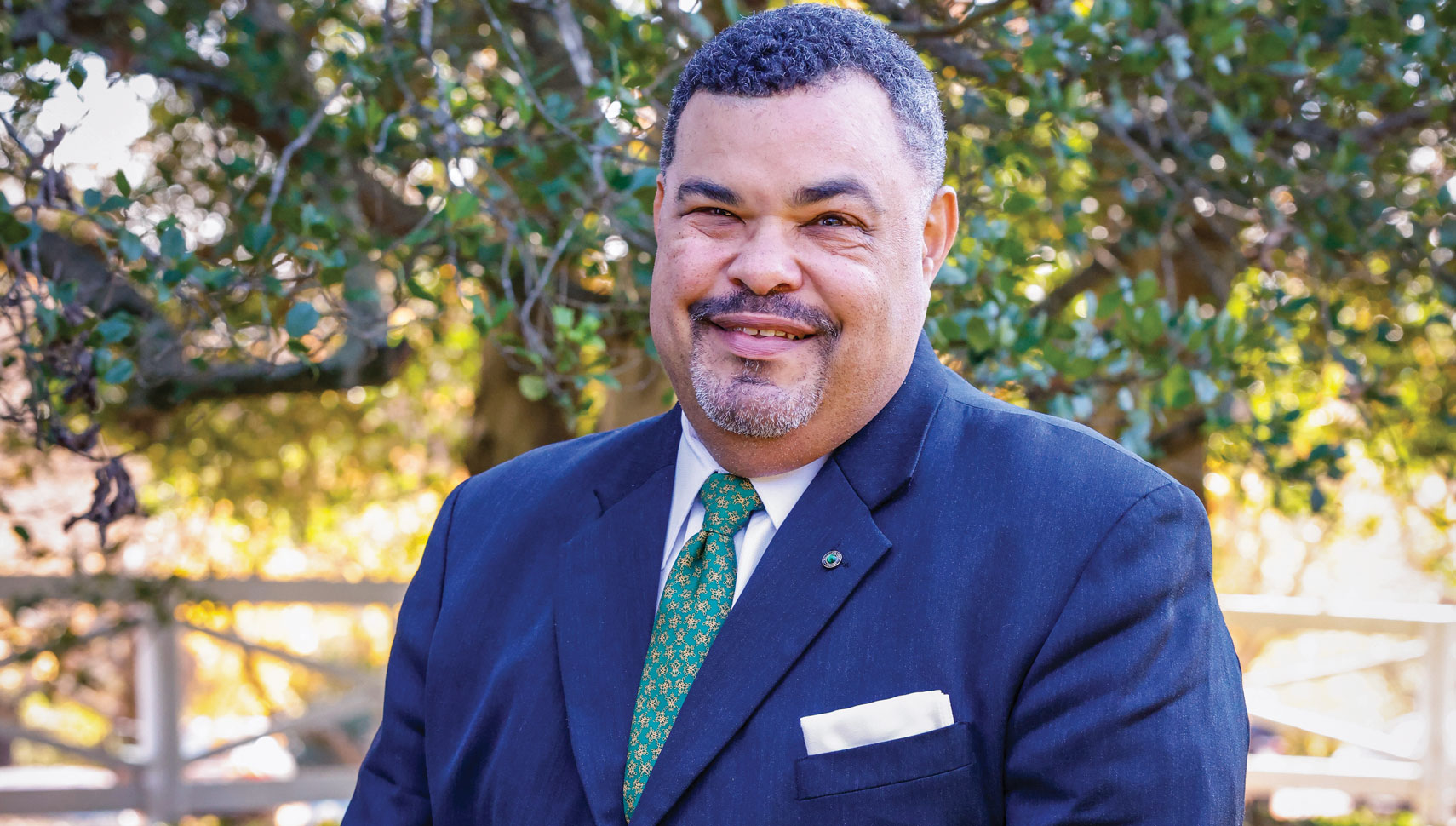 As fellow alumni and family gathered around the world over the holiday season, we were reminded once again of what makes our community special — our people. The William & Mary Alumni Association (WMAA) represents so many remarkable human beings across the globe, and it requires a leader with a rich understanding of what unites us to lead the way forward.
In November, we welcomed Matthew L. "Matt" Brandon '92 as our associate vice president for alumni engagement and CEO of the WMAA. Matt is just the sort of individual who knows what makes our William & Mary family so special and has been preparing for this role since his graduation.
We are delighted to be working with Matt in this new capacity and know that his wealth of experience will be invaluable as we chart the path ahead for our more than 100,000 alumni in the years to come. Much of Matt's career has centered around the intersection of engagement and philanthropy, which is exactly what is needed in his role leading our alumni engagement efforts. He was previously the director of development for the Thomas Jefferson Foundation in Charlottesville, Virginia, leading the foundation's campaign efforts, and prior to that Matt served in leadership roles at Virginia Tech, the University of Virginia Alumni Association and the University of Lynchburg.
Some of you already know Matt from his time as a student and varsity athlete at William & Mary or from his work at the WMAA early in his career. He was also one of the founding officers of the Hulon Willis Association in 1992 and remains involved with that organization.
Matt is a consensus builder who brings people together for the betterment of alma mater. His big picture, universitywide approach will be vital to increasing the momentum we gained in engaging alumni with each other and the university during the For the Bold campaign.
Matt will help us deepen that engagement and continue to inspire alumni to participate with gifts of time, talent and treasure. As we seek to involve alumni in the cornerstone initiatives of Vision 2026, Matt and our entire team will look for new and innovative ways for alumni to connect with one another and alma mater.
When you meet Matt, his love of W&M and his dedication to our alumni shine through — he cares about what makes the university, our alumni and our entire W&M family feel like, well, a family! He has a unique ability to understand and respect our deep history and rich traditions, while also seeing the potential for new and engaging opportunities for all of our alumni. In this spirit, Matt is already working in close partnership with colleagues throughout the university and with our alumni on our efforts to increase engagement, to support our alumni on their career journeys and to expand the university's reach across the globe.
It is a true delight to have Matt back on campus with a literal and figurative open door for you to stop by the Alumni House or to reach out to share your W&M story with him. Congratulations once again, Matt, and welcome home!