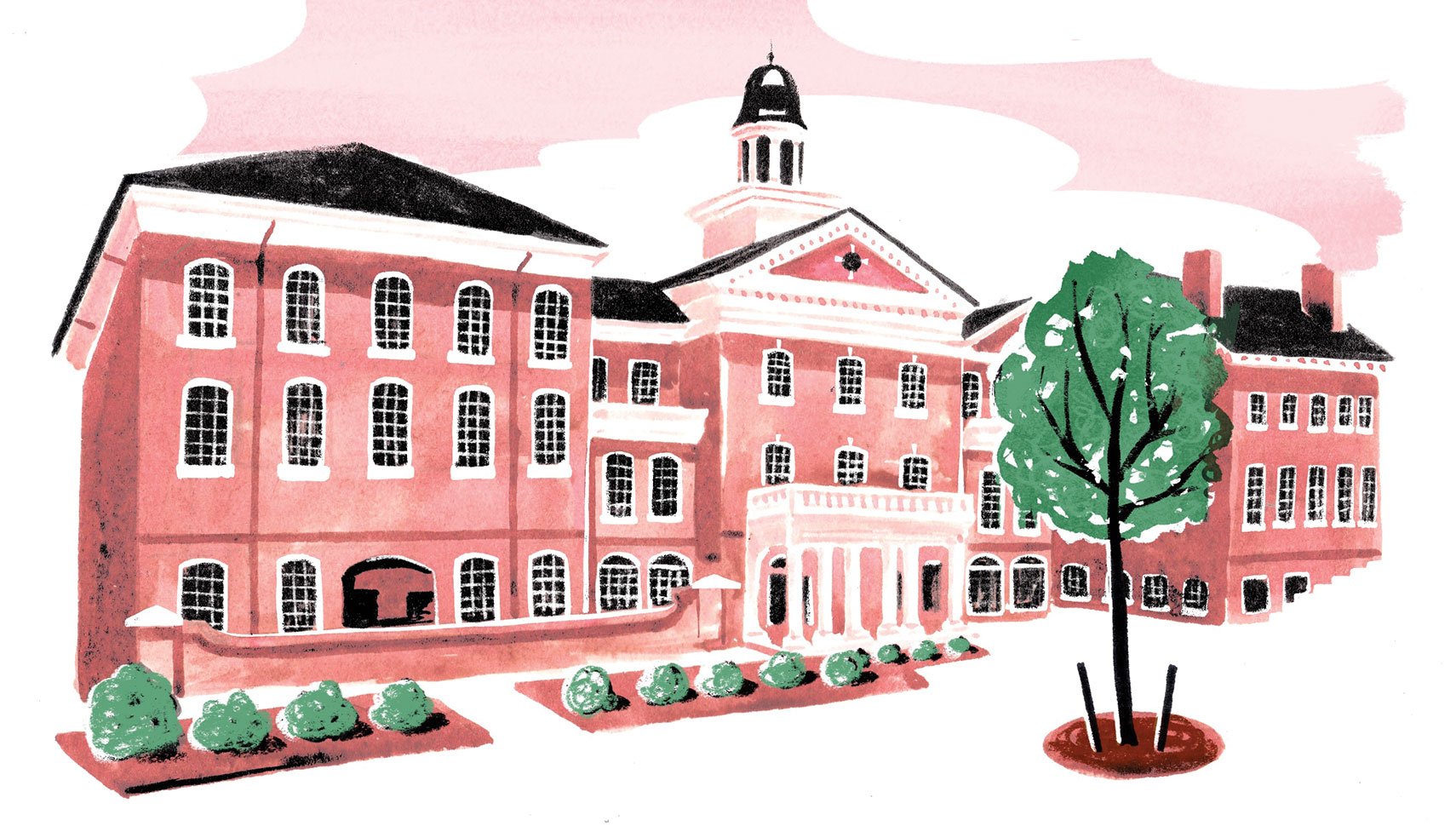 When I arrived as a freshman in 1967, I looked forward to an amazing four years at William & Mary. As it turned out, my undergraduate experience exceeded every expectation. What I never envisioned was a lifelong relationship with W&M! Having recently participated in the 50th reunion of my Class of 1971, I'm realizing more fully what it means to be an alumna of such an incredible university.
We gain a caring and vibrant community, professional and personal learning opportunities, a voice in the future of our alma mater and so much more.
After several years of COVID-19 restrictions, the Olde Guarde (alumni who graduated 50 years ago or more), the Boyle Legacy Society (anyone who includes W&M in their estate plans) and three 50th reunion classes ('70, '71 and '72) came together for Traditions Weekend in April 2022. We had a great turnout and opportunities to connect with people we knew from the other classes — including through special programming on topics like Swem's Special Collections and what student life is like today. Although decades may have passed since my fellow 1971 graduates spent time together, I was surprised once again at how easily we picked up where we had left off as friends. It seems there's a special bond with people we've known in our formative, young adult years.
Alumni in class years ending in 2 or 7 celebrated their 5th through 45th reunions during Homecoming & Reunion Weekend in October. Having been inducted into the Olde Guarde during Traditions Weekend and attending my first Olde Guarde Luncheon at Homecoming, I was delighted to learn that there was also a reunion for the Young Guarde (Classes of 2013-2022) and a special "First Three Party" just for graduates of the past three years.
Of course, there are many more ways to connect with fellow alumni than through your class year. The Order of the White Jacket (for alumni who worked in food services) hosted its own 50th Anniversary celebration during Homecoming as well, affinity and identity groups (wmalumni.com/affinity) hosted tailgates, and departments and student groups across campus held open houses and receptions so alumni, students and faculty with shared interests could connect. Add to that W&M Football's exciting win over Delaware and the big Saturday Night Bash in the Sunken Garden, and Homecoming just seems to get better every year!
Beyond the major campuswide events, W&M offers numerous other ways for alumni to get involved. Professional Development Week, Feb. 27-March 3, features both virtual and in-person regional events to help you connect with and leverage your lifelong W&M network for professional success. Attending regional network events (wmalumni.com/chapters), submitting your news for Class Notes (see pages 65-93), following W&M Alumni on social media and joining the my1693.com community can help you reconnect with classmates and stay in touch.
My own experiences on the Program Committee for the first Women's Weekend in 2018 and the Class of 1971 Reunion Committee helped me realize anew the joys of working alongside W&M people who bring such talent and commitment to whatever needs to be done. All of these opportunities, so meaningful to the W&M community, are made possible only through the work of our alumni volunteers. I encourage you to take the next step of volunteering to serve as a Class Ambassador or any of the other opportunities listed at wmalumni.com/volunteer.