AnnaMaria DeSalva '90, global chairman and CEO of Hill+Knowlton Strategies, has been appointed to the William & Mary Board of Visitors, Gov. Glenn Youngkin announced on Dec. 9. 
The appointment, effective immediately, will fill a vacancy left by Mari Carmen Aponte, who stepped down from the board this fall to serve as the United States' ambassador to Panama.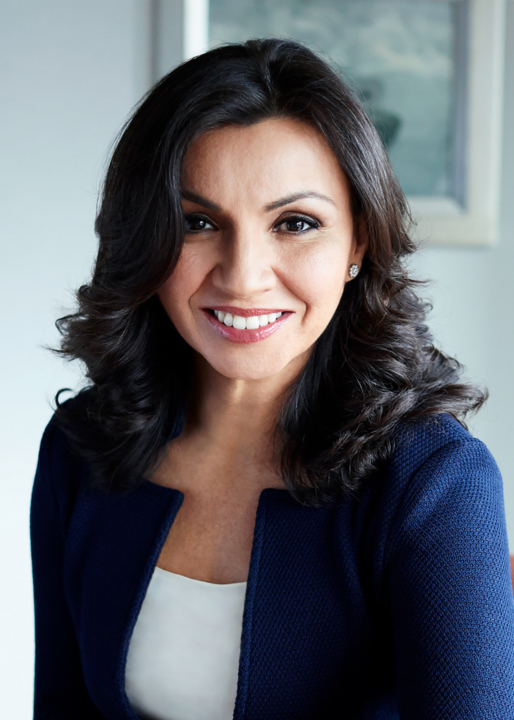 DeSalva has served as global chairman and chief executive at Hill+Knowlton Strategies, one of the world's leading strategic communications firms, since 2019. In this role she also serves on the executive committee of parent company WPP, the world's largest marketing services company. She is an engaged alumna at William & Mary, serving in a number of roles since graduation including as a member of the Alumni Association's Board of Directors, volunteer executive-in-residence at the Raymond A. Mason School of Business, and as a member of the Business School Foundation Board.
"AnnaMaria DeSalva brings such leadership expertise and business experience to our board," said President Katherine A. Rowe. "She is a committed alumna and volunteer, supporting our university in critical ways. We are delighted to welcome her in this new role." 
"We also thank Ambassador Aponte for her committed service to William & Mary and our nation, and we wish her well in her new position." 
At William & Mary, DeSalva graduated with a Bachelor of Arts degree with honors in English. Early in her career she began focusing on public relations and communications, initially at Ogilvy & Mather and then at Bristol-Myers Squibb, where she led international public affairs in oncology and later became director of the BMS Foundation.  She subsequently joined Hill+Knowlton to lead its global healthcare practice and after several years was hired by Pfizer as vice president of corporate affairs. At Pfizer, she led the corporate affairs effort spanning communications, policy, and government affairs for the innovative core of the company, during a period of significant transformation. While in this role at Hill+Knowlton she was also appointed by the Commissioner of the U.S. Food and Drug Administration as a special advisor to the agency on risk communication.
Immediately prior to returning to Hill+Knowlton in 2019, DeSalva served as chief communications officer at DuPont and then senior advisor to the CEO of DowDuPont, helping the company navigate a series of special situations, including the $130 billion merger with Dow, and the subsequent break up into three new industry leading companies. 
DeSalva has served on several boards.  Most recently she completed terms of service as vice chairman of the board of directors at XPO Logistics [NYSE: XPO] and as a member of the Board of Governors of Argonne National Laboratory of the U.S. Department of Energy.  She currently serves on the board of RXO [NYSE: RXO] and as a Trustee of the Committee for Economic Development of the Conference Board.
At William & Mary, she also has been engaged often as a mentor, speaker, and panelist for student and alumni programs throughout her time as an alumna. As a globally recognized marketing and brand expert, DeSalva has consulted on W&M marketing efforts in recent years. She was involved with the university's For the Bold campaign and established the Mary E. DeSalva Scholarship Endowment to enable foreign students to pursue their education at William & Mary.
"This appointment is great news for William & Mary and the board," said Rector Charles E. Poston J.D. '74. "AnnaMaria is a sterling example of business success and I know we will learn a lot from her background and insight. I welcome her as a partner as we seek ways to ensure our alma mater thrives for all time coming. Ambassador Aponte was key in that effort during her time on the board. While we will feel her loss at W&M, we applaud her appointment and look forward to all that she will accomplish."
Aponte was appointed to the Board of Visitors in 2019 and served as chair of the Committee on the Student Experience and a member of the committees on academic affairs and institutional advancement. Board member Kendrick F. Ashton Jr. '98 will lead the Committee on the Student Experience in Aponte's stead.