For the winter 2022 cover story, "Path to a Vaccine," University Marketing's design team was faced with a challenge: how best to represent through art or photography the complex journey to creating COVID-19 vaccines. The team — Creative Director Michael D. Bartolotta, Art Director Alfred Herczeg and Graphic Designer Sabrina Bryan — wanted to try something entirely new to match the feeling of these unprecedented times. In a few short weeks, they designed, printed and photographed a 3D maze to bring the cover story to life.
As an extra bonus to our readers, the maze actually works — scroll down to find the solution!
Step One
The team created the maze pattern using Adobe Illustrator.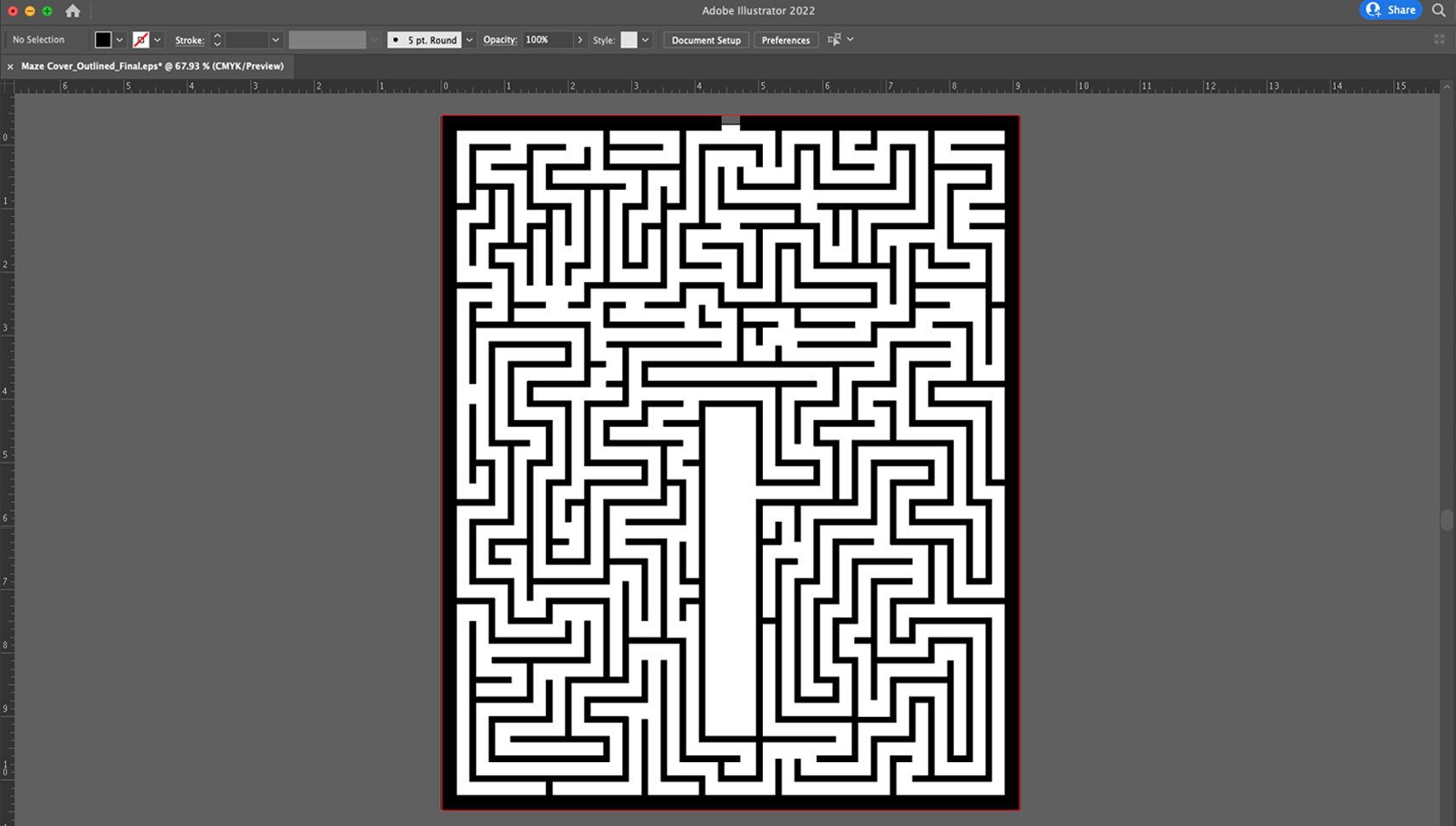 Step Two
Next, they turned vision into reality using a 3D printer.
Step Three
After carefully sourcing and filling a syringe for the center of the maze, Herczeg and Bryan then lit and photographed the finished product. Lighting the maze proved a particular challenge the ensure shadows did not interfere with the image.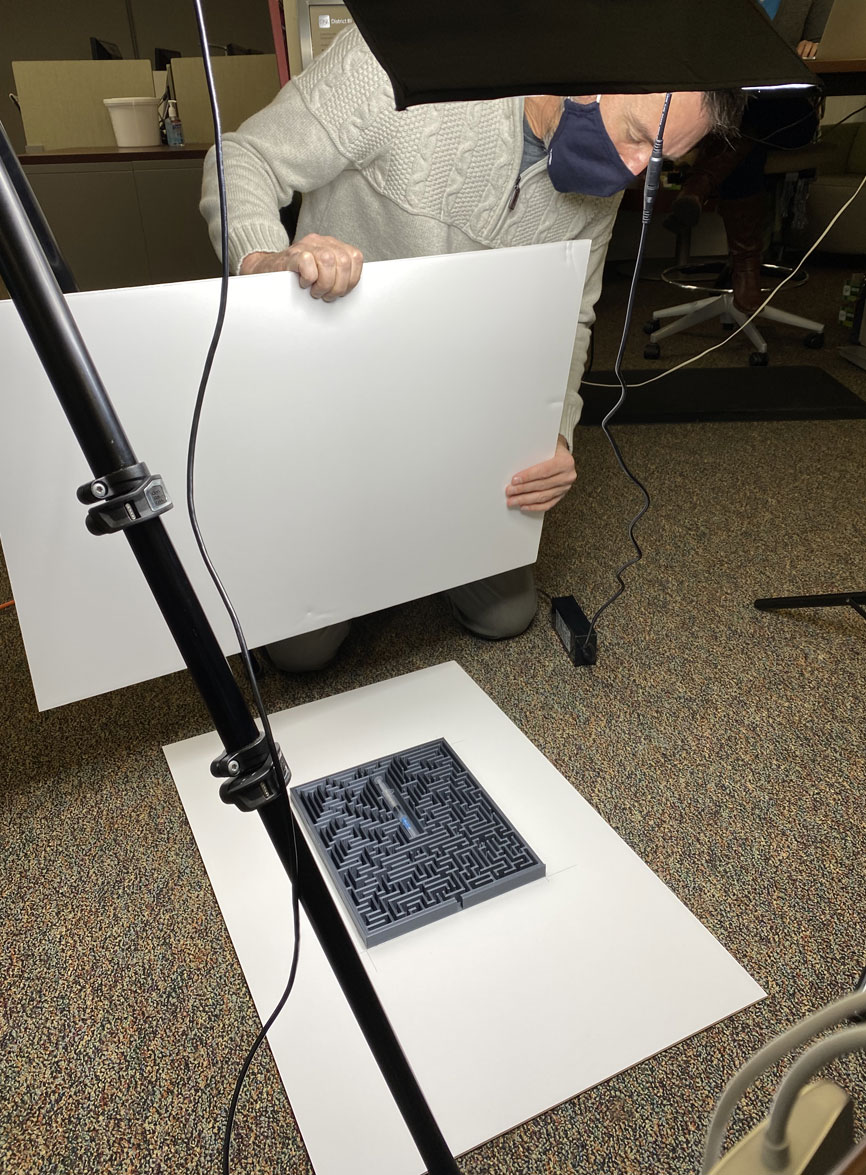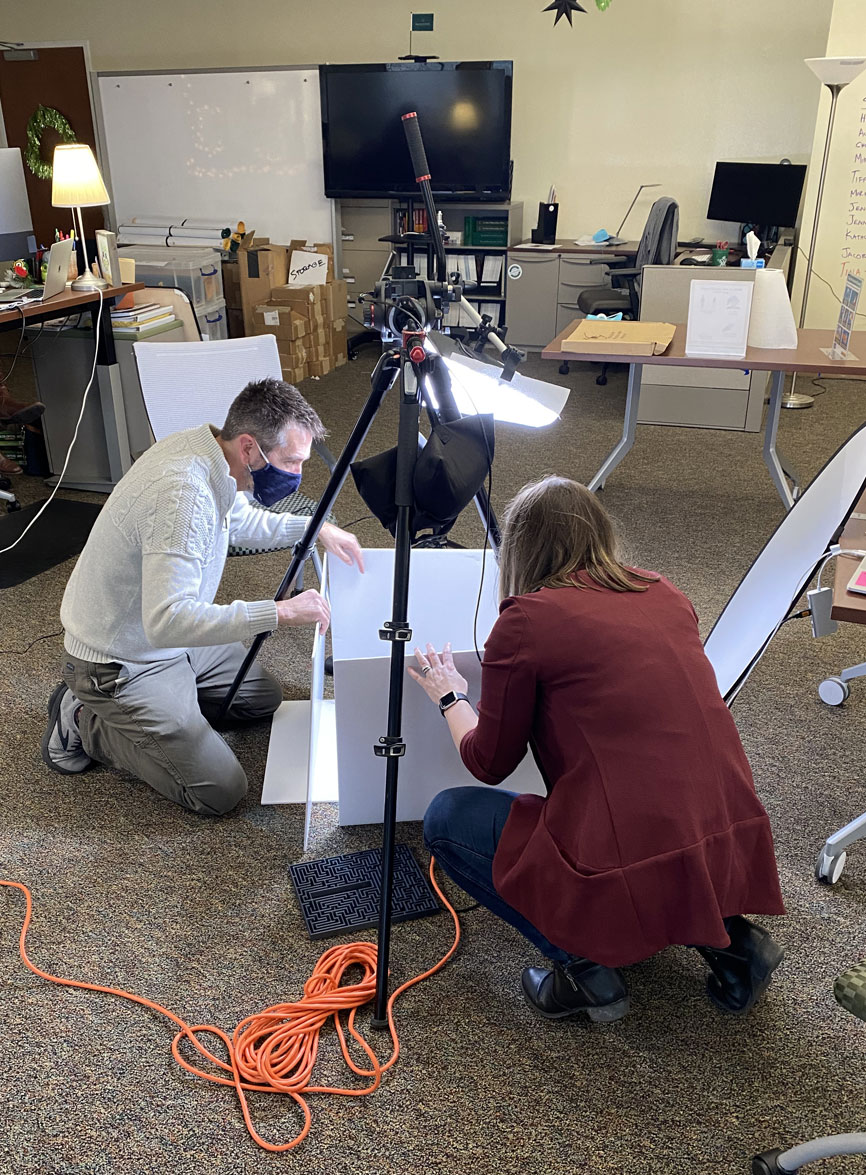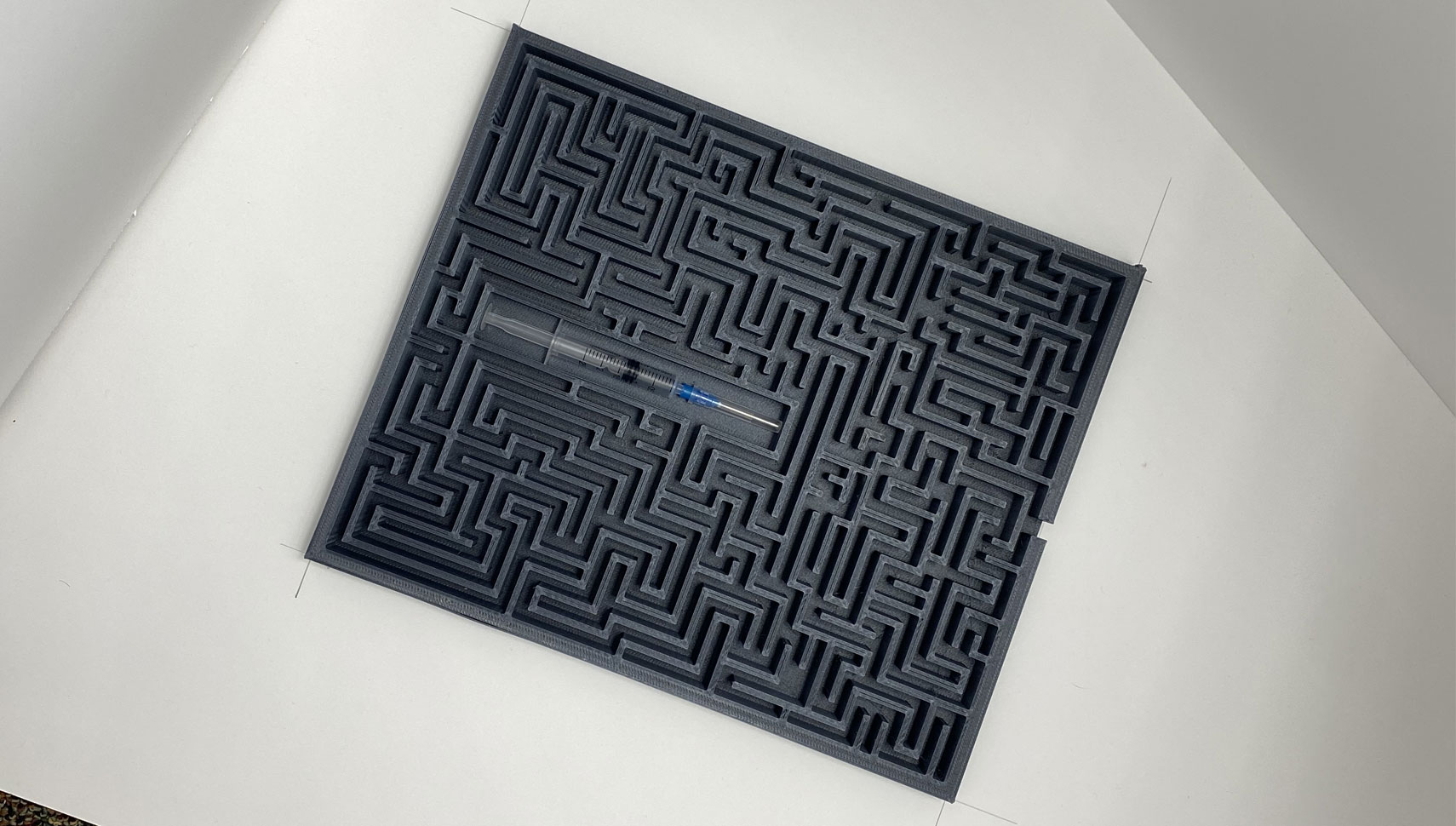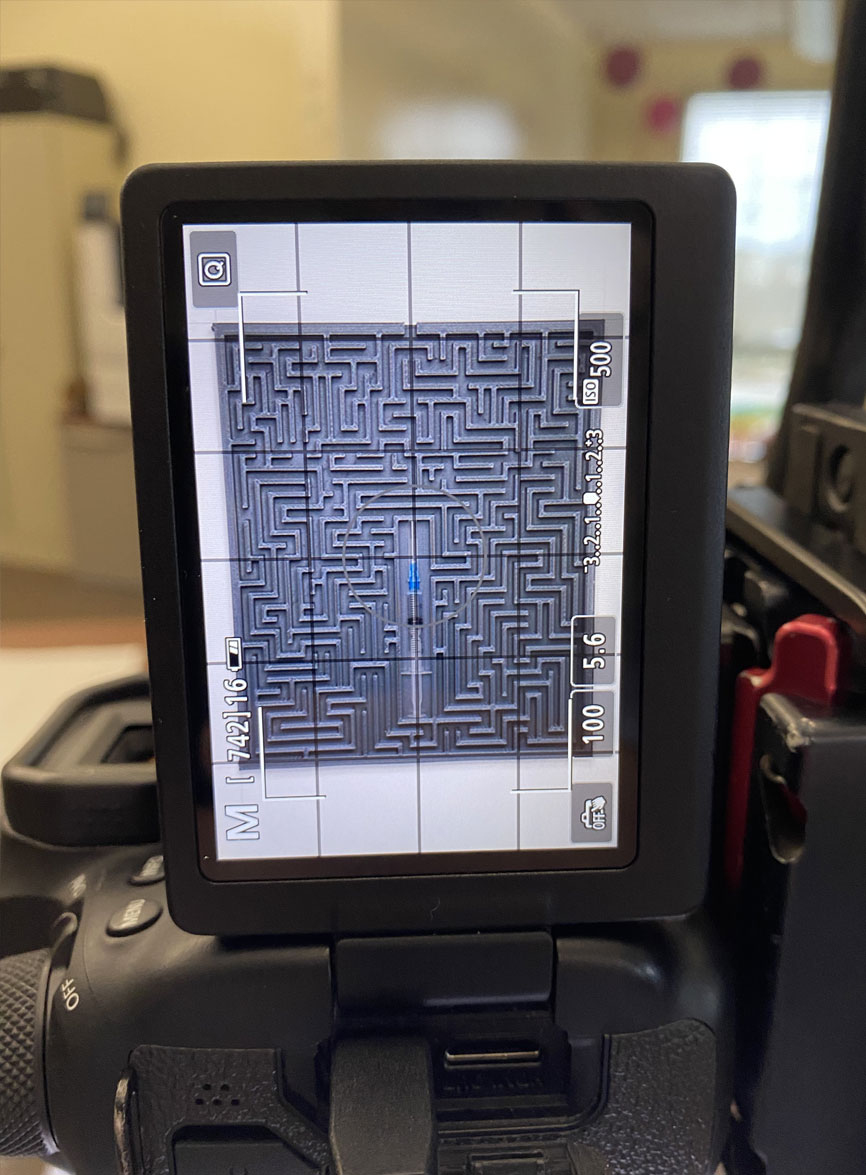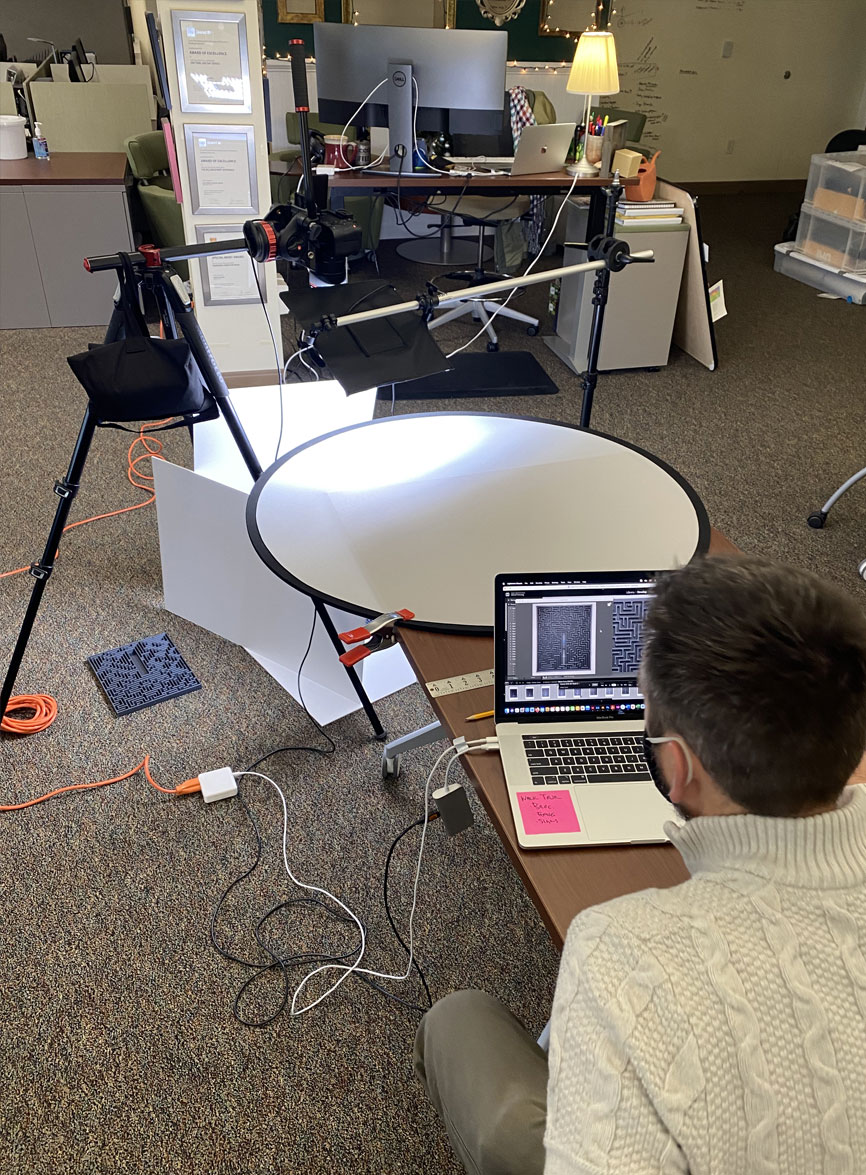 Step Four
The final image was uploaded into Photoshop for editing, including changing the maze color to William & Mary green and adding the cover text.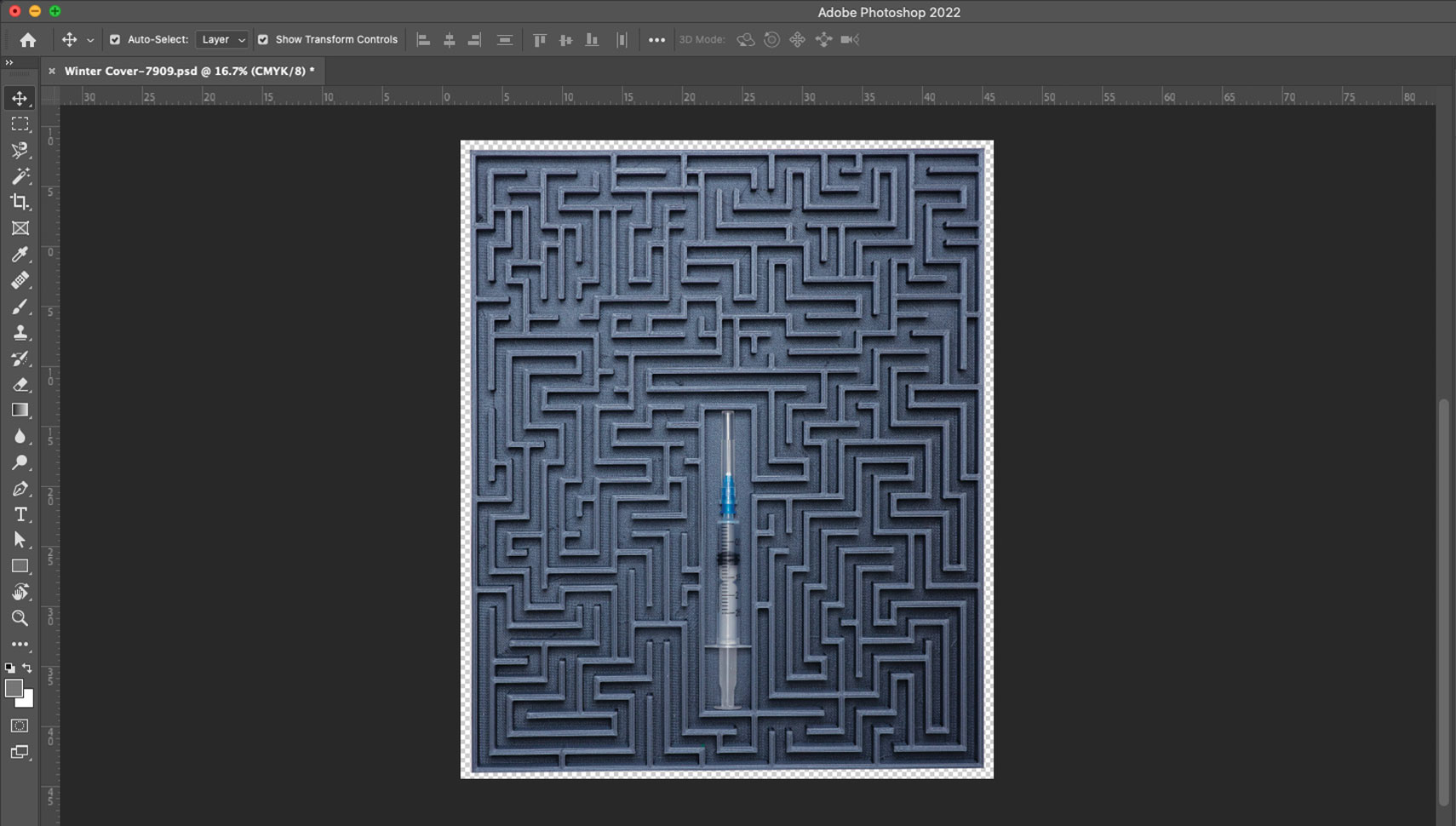 If you'd like to try your hand at the maze, here's the solution: