"I think we're in for a renaissance," says Corey Strickland '17, manager of the costume shop for the W&M Department of Theatre & Dance. This fall, just in time for the Year of the Arts, the costume shop moves into its new space in the renovated Phi Beta Kappa Memorial Hall. The new PBK is part of the Arts Quarter, which also includes the new Music Building; Andrews Hall, which is home to the Department of Art & Art History; and the Muscarelle Museum of Art, which is currently undergoing an expansion and renovations. William & Mary is set for a performing arts resurgence and Strickland is preparing for the costume shop to come back "bigger and stronger than ever."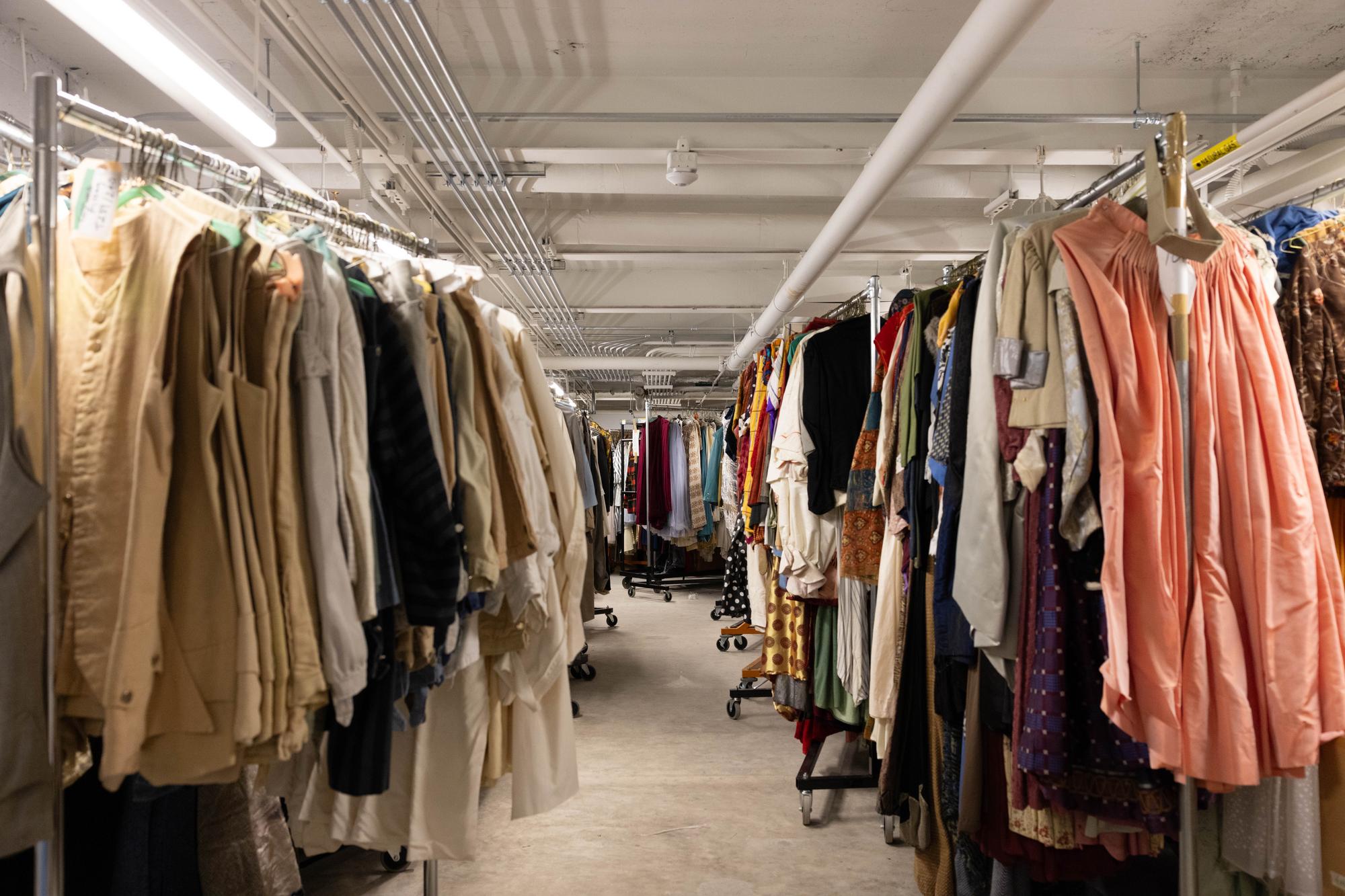 From 1956 to 2018, the costume shop was located in PBK. When renovations on the building began in 2018, the costume shop divided its workspaces, materials and extensive costume archive among several different spaces across campus. Racks upon racks of beautiful dresses, ornate hats and tailored jackets, representing styles from as early as Ancient Egypt and as recent as last spring, are stored on and off campus in a variety of locations. Many of the costumes belong to the Costume Study Collection, which is overseen by Strickland and is used for academic research.
"We were surviving, but the new building will be a place for us to thrive," says Strickland.
The Costume Shop has long been a home for Strickland. As a sophomore at William & Mary with a passion for art and fashion — but no prior experience in sewing, stitching or costume design — he found himself taking a costume construction class.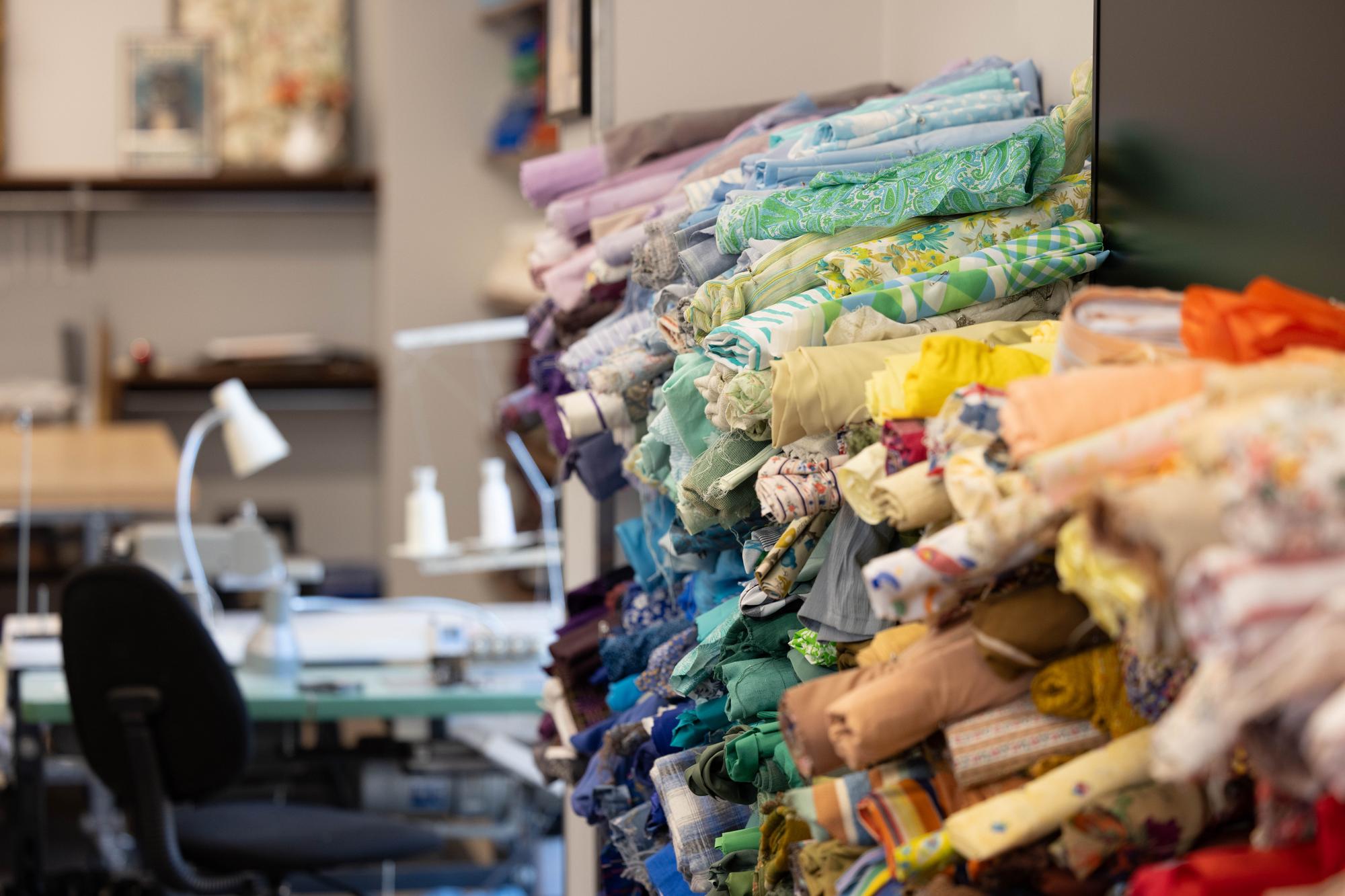 "I was the only one in the class who had never touched the sewing machine before," Strickland recalls. As the semester progressed, Strickland learned costume construction skills that enabled him to work on costumes for W&M Theatre & Dance productions during his undergraduate career, under the direction of theatre professor Patricia Wesp '76, who recently retired, and then-costume shop manager Mary Jo O'Shaughnessy. Eventually, Wesp and O'Shaughnessy told Strickland about a job opening in the costume shop, to which he eagerly applied. Working his way up to assistant designer under Wesp, Strickland seized opportunities to travel with the William & Mary Theatre Department to visit alumni in New York City and Washington, D.C.
Introduced to the world of professional equity theatre while interning over the summer with the Virginia Shakespeare Festival (VSF), Strickland knew he had found something special. "I loved it — just couldn't get enough of it. It was what I wanted to do," he says. As a result, he was able to graduate with a job in theatre. "I graduated and a week later, I was sewing in my first stitcher contract. Ever since then, that's how I've paid my bills: costumes." 
Strickland sees a correlation between his costuming work and his studies as a psychology major. He says neuroscience provided an "understanding that the brain reacts to patterns and is stimulated by visuals that we interpret as art. That's why these designs matter. Our brains are craving that design, that art."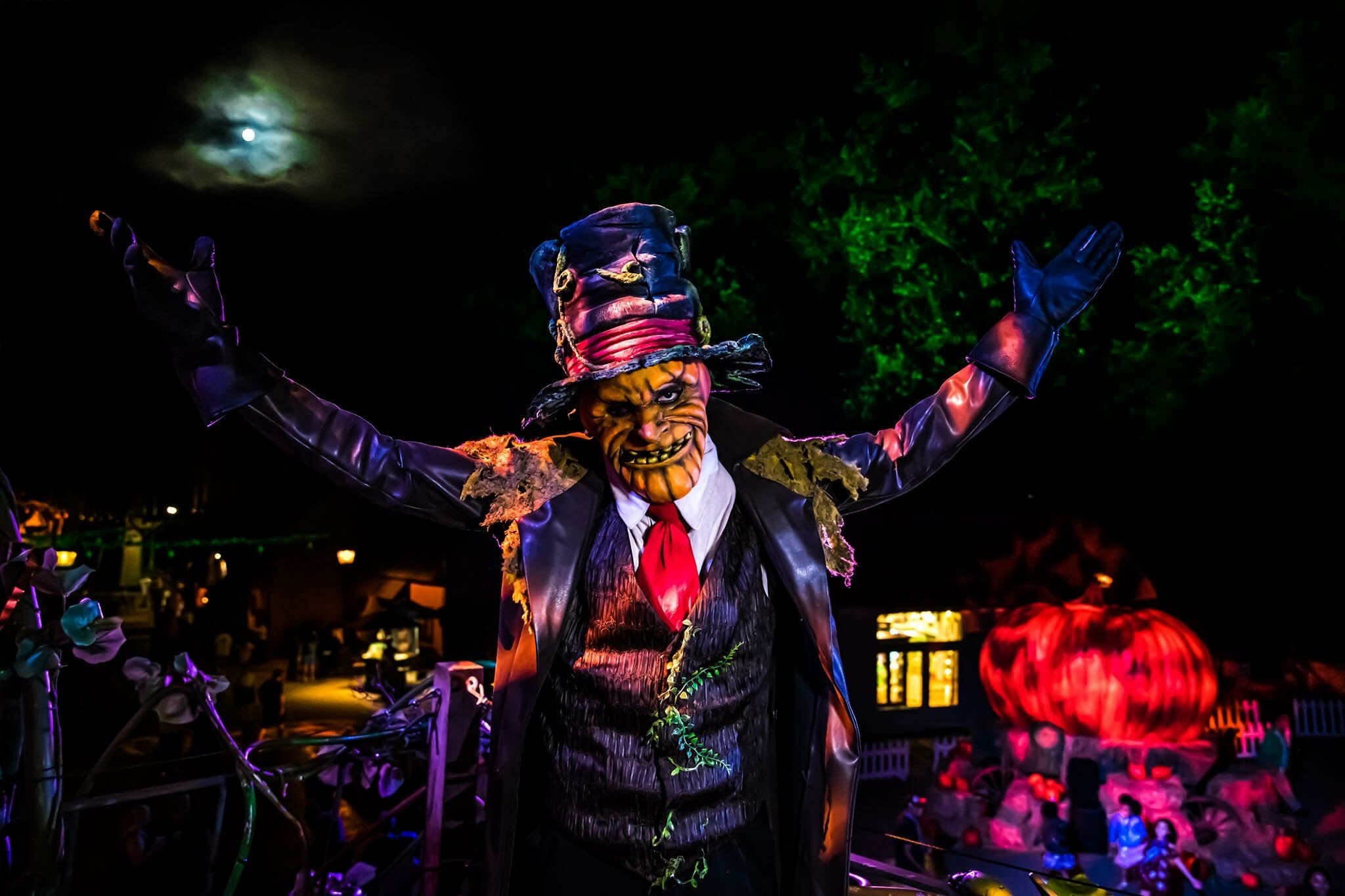 In his professional career, Strickland has been a tailor for the Marines, Navy and Army, as well as opera and dance companies. He also worked as a costume stitcher at Busch Gardens. "I got a lot of opportunities at Busch that I wouldn't have otherwise — making puppets that are 7 feet tall or flying people through the air in a fairy costume," he says. Working on campaigns for the company, Strickland saw his work on billboards and in YouTube ads, but he realized, "it wasn't what I wanted to do." He longed to return to the theatre world, which brought him back to William & Mary. 
Fast forward to the present and he is manager of the very same costume shop in which he learned his craft. Equipping W&M students with skills and sharing wisdom, Strickland is preparing a new generation for a future in the burgeoning field of costuming.
"I really wanted to be around William & Mary students," Strickland explains. "I wanted to be here. I'm here to help facilitate what the program gave to me, which was a career. Now that my predecessors have retired, it's my turn to take up the mantle and open the doors that they opened for me."  
Since beginning his role as W&M Costume Shop Manager in 2022, Strickland has led a team comprising employees and students alike. Strickland emphasizes experiential learning and encourages his students to learn by asking questions. "We're following the exact same process that I followed," he explains. "I tell students who are learning using the same sewing samplers I had to do – you can't mess it up any worse than I did."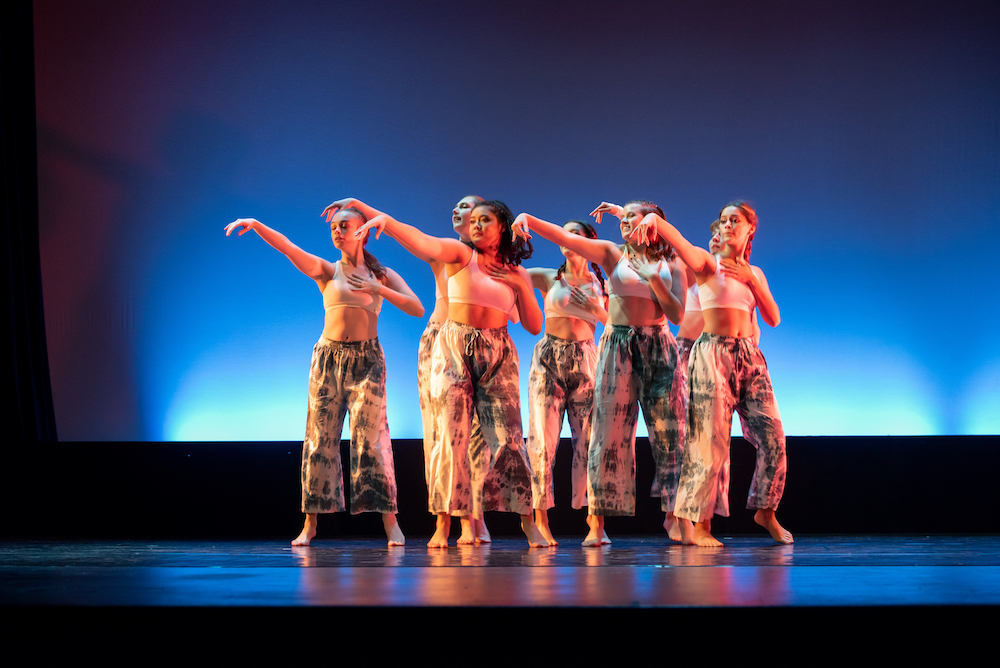 Upon mastering the basics, Strickland's students work on costumes for W&M Theatre & Dance productions, creating approximately 300 looks and 1750 individual pieces per year. 
Beyond teaching his students costume construction skills and facilitating experiences, Strickland prioritizes teaching his students what a safe and respectful work environment looks like in the theater world. "There is no reason on earth to suffer for your art," he says. He also emphasizes that demand is high for skilled work in theatre. "If you learn the skills and you learn how to find those places that will treat you correctly, you'll be fine," Strickland says.
With the new performing arts spaces on campus, Strickland hopes to see the Virginia Shakespeare Festival return to W&M in future years, bringing back opportunities for students to work with professional theatre companies. He encourages any alumni who might be interested to get involved with the costume shop and show his students how powerful the W&M alumni network can be. 
Strickland's mission is for the Costume Shop to be a "springboard for interested students." He recalls, "That's what I was. I stumbled into the shop for a class and who would have known that the scared little kid from middle-of-nowhere Virginia would be building stuff to see on a billboard right by his parents' house." His professors in the theatre department and the costume shop embraced him, helping him realize that "it was OK to like art. It was OK to like fashion. It was OK to care about what frilly things finish at the end of a sleeve." Ultimately for Strickland, it's all about paying it forward. "Because they gave me so much, I want to be there for the next generation."