The arrival of a student from China on campus in 1921 opened the door for generations of  accomplished Asian and Asian American students to attend William & Mary, each bringing talents and perspectives that enrich the entire community and help define the university as a global, cosmopolitan and multicultural institution.
Since the spring of 2021, the W&M Asian Centennial commemoration has sought to honor trailblazers beginning with the first Asian student, Pu-Kao Chen 1923 (also known as Chen Pu-Kao), and to acknowledge the accomplishments of Asian and Asian American students, faculty and staff at William & Mary. The commemoration formally culminates in a series of events this month.
On April 30, the inaugural William & Mary Asian Centennial Awards will recognize five W&M alumni whose work for diversity, equity and justice has had a lasting impact: Michael Chu J.D. '92, Pallavi Rudraraju '17, Amandeep Sidhu '00, Yiqing "Pocket" Sun '13 and David Uy '93, M.B.A. '96. An additional award will be presented to leaders of the group Focus on Asian Cultures Emerging in Society (FACES), organized by students between 1999 and 2003 to illuminate William & Mary's Asian, Pacific Islander and Middle Eastern/Southwest Asian (APIM) communities. (See more details below.)
The awards will be presented at the Masquerade at the Muscarelle, a gala fundraiser for the Asian Pacific Middle Eastern Project Fund, and the recipients each will receive a citation from W&M President Katherine Rowe.  
"The inaugural winners of the Asian Centennial Awards are exemplars to the global W&M community of how we can serve and embrace those in our communities who have been marginalized or ignored, especially in the time of COVID and conflict," Asian Centennial co-chairs Francis Tanglao Aguas and Deenesh Sohoni said in a statement. Tanglao Aguas is a professor of theater and Asian & Pacific Islander American (APIA) studies.  and Sohoni is a sociology professor and director of APIA studies.
The Asian Centennial Committee founded the awards to recognize William & Mary alumni who have advocated for others through their careers and their volunteer efforts, Tanglao Aguas says.
"The inaugural awardees of the Asian Centennial Awards are leaders and change-makers just like our earlier students of Asian descent such as Hatsuye Yamasaki '37, who despite being the lone woman of color on campus was the president of Brown Hall, William & Mary's dormitory for women," he says.
Along with the individual honorees, a group award is being established to recognize collective efforts by students or alumni.
"For the  community award, the winners are the former student leaders of FACES, led by Judith Chaisiri Lee '00 and Veronica Salcedo '02," Tanglao Aguas says. "They are being recognized for their sustained efforts in elevating the visibility of the Asian American community, which was capped off with a symposium for which they received a grant from the Commonwealth of Virginia."
Michael Chu J.D. '92
Partner at McDermott Will & Emery and advocate for the Asian American community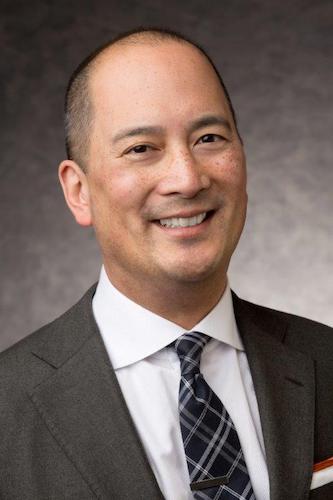 A partner with McDermott Will & Emery, Michael Chu heads the firm's the Intellectual Property Litigation Group in Chicago. He has over 30 years of experience litigating complex patent, trademark, copyright and trade secret disputes at the trial and appellate levels before the International Trade Commission. Chu also practices before the U.S. Patent and Trademark Office, handling patent and trademark applications, appeals and post-grant proceedings. He has extensive experience working with clients on litigation, licensing, regulation, outsourcing and import/export issues in Asia and Europe. He is an active member of the American Bar Association, having sat on presidential Standing Committees for Continuing Legal Education, and Technology and Information Services. Chu has spent most of his career working as an advocate for the Asian Pacific Islander American community and for diversity in the legal profession. In 2004-2005, he served as the president of the National Asian Pacific American Bar Association (NAPABA). Afterward, he served for several years as the president of the NAPABA Law Foundation, an organization dedicated to supporting scholarship for law students, fellowships for public interest and community service, and education for the Asian American community. He recently stepped down after more than seven years as board chair of Asian Americans Advancing Justice in Chicago. Among other roles, he has served as board chair of the Chicago Committee on Minorities in Large Law Firms, chair of the Illini Leadership Council and trustee of the Latin School of Chicago. Aside from his legal practice, Chu is a photographer and filmmaker who has produced dozens of projects for nonprofit organizations including High Jump, the Baltimore Leadership School for Young Women, the House of Ruth Maryland, the Latin School of Chicago and various corporations. He is also a photographer for Flashes of Hope, an organization dedicated to creating powerful and uplifting portraits of children fighting cancer and other blood-borne illnesses. Chu was nominated for a W&M Asian Centennial Award by Liz Foster, former director of alumni relations at W&M Law School, where, as a student, Chu was the articles editor for the William & Mary Law Review.
Pallavi Rudraraju '17
Youth well-being manager at Human Rights Campaign, co-founder of the W&M Asian American Student Initiative, diversity advocate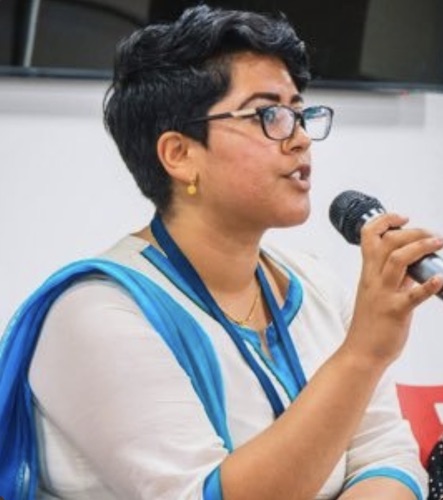 While a student at William & Mary, Pallavi Rudraraju was one of the leaders who organized the Asian American Student Initiative, the advocacy group that served as the student partner for the faculty founders of Asian & Pacific Islander American (APIA) Studies. Rudraraju also founded HASYA, a dance troupe covering the major forms of South Asian dance, and led  other South Asian student-based groups. Since graduating, Rudraraju has worked with other alumni to bring awareness to issues on campus. Most recently, in response to anti-Asian violence during the COVID-19 pandemic, Rudraraju galvanized a letter-writing campaign that linked the past experiences of alumni to current race-related issues and asked the W&M administration to address concerns about diversity in hiring practices, mental health facilities and student recruitment and retention. As the former Virginia middle school coordinator for the Washington, D.C.-based Asian American Youth Leadership Empowerment and Development (LEAD), Rudraraju has led or participated in various workshops and forums geared toward communities of color and/or LGBTQ+ students and families. These included work in sex education, preventing domestic violence and sharing personal experiences with immigrant high school students looking to attend college. Since joining the Human Rights Campaign (HRC), Rudraraju has moved up the leadership ladder to become its youth well-being manager. At HRC, Rudraraju has published resource guides for parents of transgender, nonbinary and gender-nonconforming youth and has been a strong advocate for people of diverse racial, cultural ethnic and gender identities. Rudraraju was nominated for a W&M Asian Centennial Award by R. Benedito Ferrao, assistant professor of English and APIA Studies.
Yiqing "Pocket" Sun '13
Founder and managing partner of SoGal Ventures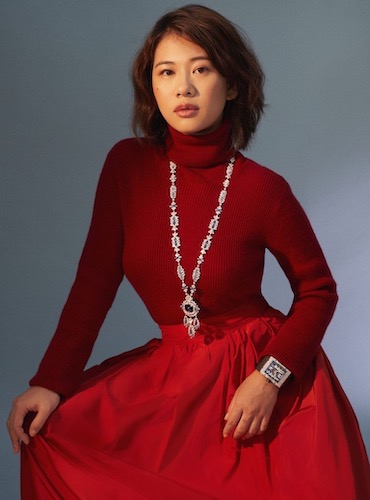 Since graduating with a bachelor of business administration degree in 2013, Yiqing "Pocket" Sun has worked in the venture capitalist and investment industries to give women-owned businesses access to financing, education and networks for growth. At age 24, she co-founded New York City-based SoGal Ventures, which has invested in more than 100 startups in the U.S., Asia Pacific region, Europe and Africa— all chosen for their diverse founders and ability to change how the next generation lives, works and stays healthy. In the past few years, SoGal has built a track record of being the earliest investor in billion-dollar companies including Everly Health, Function of Beauty and Lovevery. Sun's desire to support women entrepreneurs also led her to establish SoGal Foundation, a nonprofit arm of SoGal Ventures, with over 10,000 members in 50 chapters on six continents. The organization hosts educational programming, trains investors and promotes wellness to further reduce the gender and diversity gap in the investment world. Sun is frequently invited by Fortune 500 companies and high-profile conferences to give keynote addresses and participate in panel discussions, including TEDx and the Microsoft CEO Summit. She has been recognized as one of Entrepreneur magazine's 100 Most Powerful Women and she appeared on the cover of Forbes Asia's 30 Under 30 issue. Sun also has been featured in The Wall Street Journal, The New York Times, Fortune magazine, Bloomberg and Fast Company. She was the host of  the TV show "Start Up: Season 5" ("Shark Tank" of Singapore), which aired in 26 Asian markets, and she had a Chinese business podcast with over 1 million listens. Sun connects with fellow entrepreneurs through a social support network of female venture capitalists in Singapore, and she visits occasional SoGal Foundation chapter meetings. She also remains engaged with William & Mary by mentoring students, participating in Women in Entrepreneurship Week events and speaking in Raymond A. Mason School of Business courses. During an interview with W&M Alumni Magazine in 2018, Sun said this about her work: "When everyone making  decisions in venture capital looks the same, they probably can't see a lot of things that we could see. Entrepreneurs are so diverse, and if [venture capitalists] can't match that demographic, then they miss that  perspective." Sun was nominated for a W&M Asian Centennial Award by the W&M Raymond A. Mason School of Business' Office of Alumni Relations.  
Amandeep Sidhu '00
Partner at Winston & Strawn in Washington, D.C., general director of the South Asian Bar Association of Washington D.C. (SABA-DC) and co-founder of the Sikh Coalition.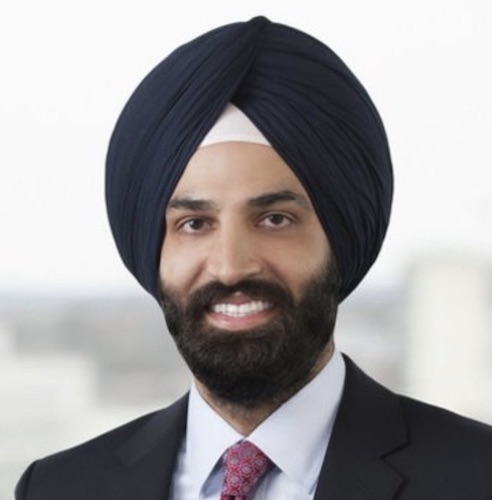 Amandeep Sidhu has been named one of the "40 Under 40" by the Washington Business Journal, a "D.C. Rising Star" by The National Law Journal, a "Rising Star" by the Minority Corporate Counsel Association, and "Best Under 40" by the National Asian Pacific American Bar Association. Sidhu also was named one of the "Outstanding 50 Asian Americans in Business" by the Asian American Business Development Center (AABDC). In honoring Sidhu, the AABDC noted that as a co-founder of the Sikh Coalition — the largest Sikh advocacy organization in the United States, created in the aftermath of 9/11 — "his tireless pro bono work has achieved groundbreaking successes for Sikh soldiers and helped break barriers that had forced Sikh soldiers to choose between their faith and service to their country," the AABDC said, adding that Sidhu served as lead counsel in an ongoing effort to assist more than 60 Sikh Americans in obtaining religious accommodations from the U.S. military, permitting them to serve while maintaining full beards and turbans —their religiously-mandated articles of faith. He also has led lobbying efforts in Congress regarding hate crimes, profiling and workplace and public accommodation discrimination. While at his previous firm, McDermott Will & Emery, Sidhu filed an amicus brief in the Hawaii v. Trump case on behalf of the National Asian Pacific American Bar Association (NAPABA) after the former president's executive order restricting immigration and travel from several Muslim-majority countries. As a litigation partner at Winston & Strawn's Washington office, Sidhu focuses his practice on regulatory and compliance counseling, state and federal government investigations, and complex civil litigation involving regulated industries. Several years ago, he represented George Washington University Hospital in its efforts to establish a kidney and pancreas transplant program. After initially being denied regulatory approval, Sidhu and his team won an unprecedented reversal that allowed the program to begin operations in 2015. Sidhu was nominated for a W&M Asian Centennial Award by Ivana M. Marshall, assistant director of alumni engagement and inclusion initiatives in William & Mary's Office of University Advancement.
David Uy '93, M.B.A. '96
Executive director of the Chinese American Museum in Washington, D.C.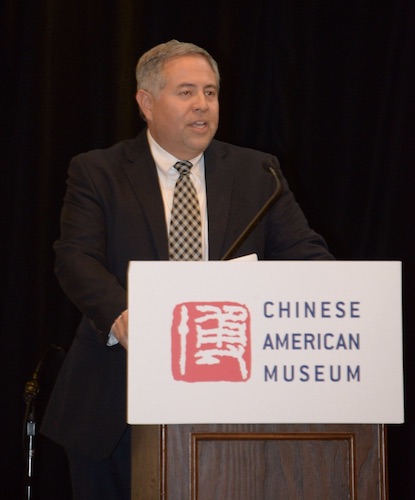 David Uy is a marketing, public relations and development veteran with experience in national nonprofit management, communications and relationship building.  His role at the Chinese American Museum draws on his work in creative and strategic marketing and public relations, nonprofit and corporate strategy, exhibit and event design, copywriting, speech writing and campaign development. Prior to joining the museum, Uy served in leadership roles in several award-winning advertising and public relations firms: as vice president of marketing and development for the legal technology company Complete Discovery Source (CDS), and as communications director for the Points of Light Foundation and Volunteer Center National Network. He served as the principal of the public relations agency Brand Bureau for 12 years.
Uy has worked with and advised numerous organizations including the Marine Corps Scholarship Foundation, the American Association of Colleges of Nursing, the Personal Care Products Council, the Coastal States Organization, Washington Revels, Quality of Life Plus, Johns Hopkins University, Fannie Mae, the Smithsonian's National Zoo & Conservation Biology Institute, Sprint, The Wall Street Journal, Big Brothers Big Sisters, the U.S. Department of Energy, Bon Secours and HCA Healthcare. Uy holds an MBA in marketing strategy and a B.A. in fine arts and art history from William and Mary. He is a second-generation Chinese American born in Queens, New York City, with family originating in Xiamen, China and the Philippines. Uy was nominated for a W&M Asian Centennial Award by Asian Centennial co-chairs Sohoni and Tanglao Aguas.
Student leaders of Focus on Asian Cultures Emerging in Society (FACES), 1999-2003:
Ji Ahn '02, education and religious studies; Soo Ahn '03, international relations and religious studies; Judith Chaisiri Lee '00, finance; Mariko Chambers Semetko '00, international relations; Josh Glover '03, computer science; Tina Goins '03, international relations; Sam Hobart '03, English; Shelly Hsu; Anne Huang '05, computer science; Michelle H. Kim '03, psychology; Shaun Kong J.D.'03; Adeline Ma '03, computer science; Catherine Nguyen '03, international relations; Veronica Salcedo '02, history; Karan Singh J.D. '01; Lena Suk '04, film studies; Lynn Sha '00, history
FACES was Judith Chaisiri Chi's brainchild, which took the form of an annual student-led conference held each spring semester from 1999 to 2003 on William & Mary's campus. FACES organizers developed each event's theme and slate of guest speakers with the goal of creating opportunities for the university and broader community to "explore the development and influence of Asian cultures in American society" together. The multi-workshop event, ranging from one to two days with an evening performance, also addressed the need to share knowledge from various sectors and generations in relation to Asian and Asian American cultures and perspectives. Given the absence of an Asian or Asian American studies program on campus at the time, FACES was an event where students could invite and learn with specialists from various fields and discuss Asian culture, immigration to the U.S. and contemporary issues.
FACES organizers also secured campus and external funding, often during times of declining state investment in public universities and national economic recession. This work included applications for the Multicultural Event Fund from the Office of Student Activities at W&M, as well as requesting support from campus departments and organizations (e.g., Women's Studies Department, Asian Student Law Association) to which FACES organizers belonged. FACES earned a State Council of Higher Education for Virginia (SCHEV) grant in 2001 and 2002, an achievement that speaks to the quality of student organizers' work. FACES also successfully solicited external sponsorships from State Farm Insurance and the Organization of Chinese Americans (Northern Virginia chapter), among other sources. FACES organizer Veronica Salcedo writes: "While on a phone call with Ronald Takaki, our 2001 keynote speaker (a renowned University of California, Berkeley professor and scholar of race relations in the United States), I shared with him some of the work we did to organize event logistics and host regional college and high school student attendees in addition to our academic workload. Basically, FACES operated without a faculty sponsor or institutional office guiding our efforts. He asked me if FACES students were earning any college credit for this conference. When I said we that were not, his reply was along the lines of, 'You would be, if you were on my campus. I would offer you credit because the work you all are doing is valuable.' My friends in FACES and I never talked about credit of any sort; we were intrinsically motivated to create an educational experience not offered by Asian ethnic affinity groups and curriculum offerings at the time. Thus, I nominate the five generations of FACES student organizers to be officially recognized by William & Mary with the W&M Asian Centennial Award."