As new COVID-19 variants spread across the country, should William & Mary recommend that students, faculty and staff wear double masks? Is it preferable to use nasal swab or saliva tests? Should there be an additional layer of review before someone is released from quarantine?
These were some of the recent questions considered by the university's Public Health Advisory Team, which has been guiding William & Mary's response to the pandemic since last summer. Relying on medical research, scientific data, guidance from federal and state agencies, and consultation with professional peers, the six-member group weighs health concerns and practical effects of the university's pandemic response on the lives of the approximately 9,000 students and 700 faculty and staff members.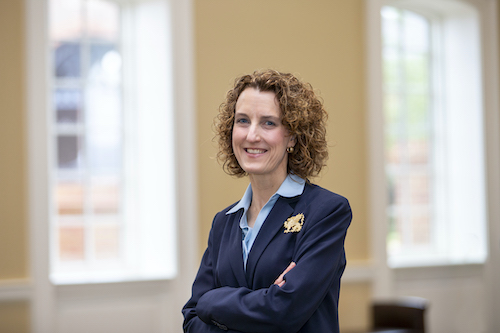 "It's easy to react and become fearful," says Amy Sebring M.P.P. '95, William & Mary's chief operating officer and COVID-19 director, who chairs the Public Health Advisory Team. "I appreciate this team so much because they are so knowledgeable. They also are really good at keeping us focused on the science and combatting fear."
William & Mary's initial COVID-19 response last spring was handled by the university's Emergency Management Team, led by Sam Jones '75, M.B.A. '80, then senior vice president for finance and administration. By early summer, when it became clear that the pandemic would not end soon, W&M President Katherine Rowe decided to create a separate COVID-19 Response Team, also led by Jones, so that the Emergency Management Team would be available to respond to other events that could arise, such as a hurricane or a major power disruption, Sebring says.
Later in the summer, as administrators contemplated whether and how to bring students safely back to campus, Rowe asked Sebring to convene a small group of public health experts who could advise the university's leadership team and the COVID-19 Response Team.
"If you remember where the nation was then, there was no standard around testing, and there was a lot of conflict around mask wearing, among other things," Sebring says.
William & Mary's success in completing the fall semester without interruption can be attributed in no small part to the Public Health Advisory Team's guidance on COVID-19 testing for the entire student population, its recommendations for mask wearing and physical distancing and the development of a coronavirus case management system.
This spring, the team's attention has focused on how to manage higher case numbers on campus than in the fall as infections surged nationally and students spent more time indoors. The team also has assessed what precautions are needed to limit close contacts and reduce the spread among students, worked to ensure eligible employees are able to receive vaccines and contended with delays in the shipment of COVID-19 tests and samples. Also top-of-mind are plans for summer programs at William & Mary.
"The Public Health Advisory Team continues to think about what the options will look like as we get into late spring and early summer," Sebring says. "There are a lot of decisions over the next two to three weeks that will really help set our course for what the remainder of spring and summer will look like."
A Team of Collaborators
Along with Sebring, the Public Health Advisory Team comprises two William & Mary epidemiologists, two campus physicians and the university's chief technology officer.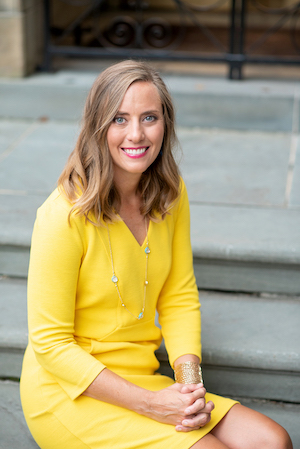 Carrie Dolan, an assistant professor of health sciences, and director of the interdisciplinary Ignite global health research lab, started on her career path while volunteering in the Peace Corps in Jamaica, and has since worked on projects in Kenya, Malawi and the Democratic Republic of the Congo that involve helping to allocate limited resources at a local level.
"I didn't imagine myself doing it here," she says. "Prior to this pandemic, you didn't think of America as being resource-constrained. Americans aren't used to having to wait for vaccines. This is very new for us. But in other countries, it's how they live."
Dolan describes her role on the team as analyzing how projection models from sources such as the Institute for Health Metrics and Evaluation apply to the William & Mary community.
"No model is perfect, but that one gives me lots of different levers that I can pull, so I can see what happens if we have 100 percent mask compliance, or what happens if these variant strains come. Then I combine that with what we know from our case surveillance data. I think about intervention effectiveness and the overall impact of what we're doing."
Like Dolan, Iyabo Obasanjo is an assistant professor of health sciences, but she brings a different perspective from her experience as a state health commissioner in Nigeria – where she once managed a cholera outbreak — and her study of veterinary medicine before receiving a doctorate in epidemiology.
"A farmer looks at the population of animals, and that translates to managing epidemics," Obasanjo says. "You are not looking at the individual, you're looking at the population. I monitor the national, state and county levels — are cases rising or are cases falling? Where are cases coming from? Is there a pattern, and how do we break that pattern?"
At William & Mary, part of that work is done through wastewater testing to find out where there might be COVID-19 cases. If the coronavirus appears in wastewater samples, Obasanjo checks records of on-campus positive cases to find out where it might be coming from. Wastewater sampling has enabled William & Mary to identify certain residence halls, for example, and accelerate COVID-19 tests for those students. With continued vigilance by the university, Obasanjo is confident cases will decline.
"We should be in a much better position by mid-March," she says. "Weather will make a difference – with better weather, disease rates will go down. When I drive by campus and see students playing Frisbee on the lawn, I'll know better days are here."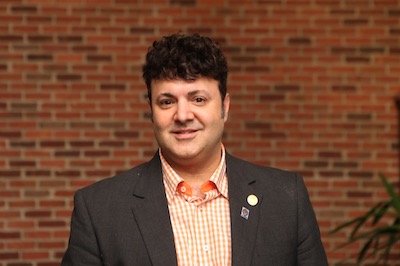 As medical director at the Student Health Center, Dr. David Dafashy is directly involved in care for students affected by COVID-19. He also has personal experience with the coronavirus, as his case was one of the first documented in the Williamsburg area in March 2020.
"It gave me an appreciation and understanding firsthand for what the virus can do," he says. While Dafashy didn't experience pneumonia or shortness of breath, he says that symptoms of extreme fatigue, fever, body aches, mild shortness of breath and the loss of taste and smell lingered for weeks.
For the Public Health Advisory Team, he evaluates guidelines from the Centers for Disease Control and Prevention and the Virginia Department of Health, along with the latest science about managing the coronavirus. He also shares knowledge and information with other medical directors from around Virginia during a weekly meeting he oversees.
After evaluating data and CDC guidance, one change recommended by the PHAT and implemented this spring at William & Mary has been to reduce the length of quarantine from 14 days to 10 days, with a COVID-19 test after seven days. In addition, Dafashy presented information at one of the team's February meetings suggesting that for future testing, using rapid antigen tests, which detect specific proteins from the virus, might be more practical on a large scale than the highly accurate but more expensive polymerase chain reaction (PCR) tests, which detect genetic material from the virus. Aside from cost, immediate results mean there's no need to ship samples to a lab.      
Dolan described the Public Health Advisory Team as proactive and highly functional, and Dafashy agrees.
"When you bounce ideas off other individuals who are knowledgeable and well-versed on the topic, it really allows us to consider a lot of the different aspects of things that alone we might not have considered," he says, "and together we can land in a place that is the most advantageous for the public health."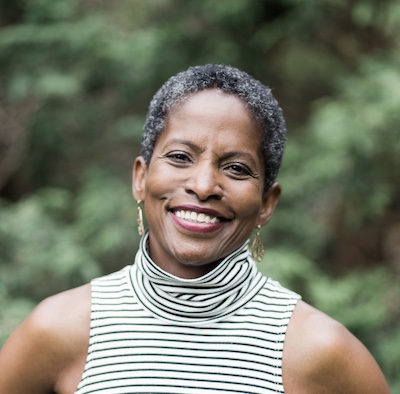 To ensure that student-athletes are able to participate in spring competition to the greatest extent possible, they are tested for COVID-19 more often than other students. Dr. Virginia Wells, the chief medical officer for sports medicine, oversees prevalence testing for 40 percent of the athletic roster every week.
"It's randomly selected, so we're hoping to identify any problems," she says. On weeks when there is competition, athletes may be tested three times — twice with rapid antigen tests and once with a PCR test.
Wells meets twice weekly with other physicians in the CAA to discuss guidelines and protocols set by the conference as well as the NCAA. She's in close communication with William & Mary athletic directors and coaches, and she's able to bring student-athletes' perspective to the Public Health Advisory Team.
Besides spending 10 days in quarantine, an athlete who tests positive must return to play slowly because of an elevated risk of myocarditis, an inflammation of the heart muscle. If a basketball player tests positive, the entire team has to go into quarantine, as required by the CAA.
"The impact of testing positive can have a ripple effect throughout the athletic population," Wells says. "They're very committed to trying to do everything they can to avoid testing positive."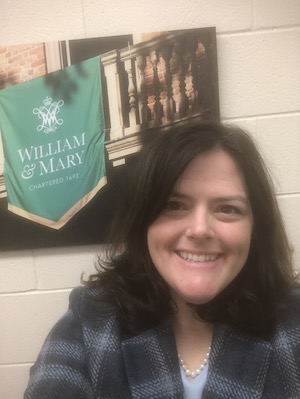 Corinne Picataggi, whose responsibilities as chief technology officer now encompass overseeing COVID-19 testing and data collection for the entire university population, joined the Public Health Advisory Team in October. She coordinates William & Mary's case management system and contact tracing, as well as vaccine distribution for eligible employees (in partnership with local health districts), and her team is also responsible for updating the university's COVID-19 Dashboard numbers each day.
Picataggi, who also serves on the COVID-19 Response Team, describes her role on the Public Health Advisory Team as "taking what I know they need and then working with colleagues in information technology to design and build solutions to collect and present that information to PHAT for analysis." When the team decides on a course of action, she figures out how to make it work. 
As one example, Sebring asked during a February meeting about how W&M employees who received their first vaccine were being notified to return for the second. In response, Picataggi's team quickly created a survey to send to eligible faculty and staff members in the 1B category, asking whether they plan to receive a vaccine or already have received one or both shots, and requesting contact information in case the local health department notifies the university of immunization openings. They also built a texting messaging solution to quickly notify employees of vaccination opportunities.
The Public Health Advisory Team makes policy recommendations to President Rowe and members of the university's Executive Leadership Team, which includes Sebring. As director of William & Mary's COVID-19 response since Jones retired in December, Sebring also leads the COVID-19 Response Team, which implements decisions.
For matters that don't involve a change in policy – such as testing logistics and whether it's preferable to use tests that collect nasal-swab samples or saliva — the Public Health Advisory Team can make recommendations directly to the COVID-19 Response Team. In contrast, the decision to make all cafeteria meals to-go at the beginning of the current semester was one that the university's leadership team needed to consider.
"It's always been the mission of the team to focus on the best data and the best science to keep our campus safe," Dolan says. "I have always felt confident about what we're doing, because I felt like I could back up what we're doing with facts. It's all rooted in concrete data and science."