Amy Zhao '19 started her blockchain journey during her senior year at William & Mary. Out of personal interest, she took a course through the university's Global Research Institute that explained applications of blockchain technology in international development. 
Today, she maintains that same passion for learning, but now wants to use her knowledge to help others, including artists who face intellectual property threats. Her project idea, "The Art Block," recently won first place in the "Design & Creator" stream of WizForm's Build Your Dream competition. 
"It's not just people on the West Coast like tech folks who are doing blockchain stuff," said Zhao, who majored in business analytics and minored in computer science at W&M. "It's also starting up in the government and in places where it will become a more permanent solution for things in the future." 
Blockchain is a digital database of transactions in encrypted blocks of data that are merged together in chronological order. This tamper-proof method of record-keeping is becoming more prevalent throughout the world. For example, cryptocurrencies like Bitcoin use blockchain to store transaction records.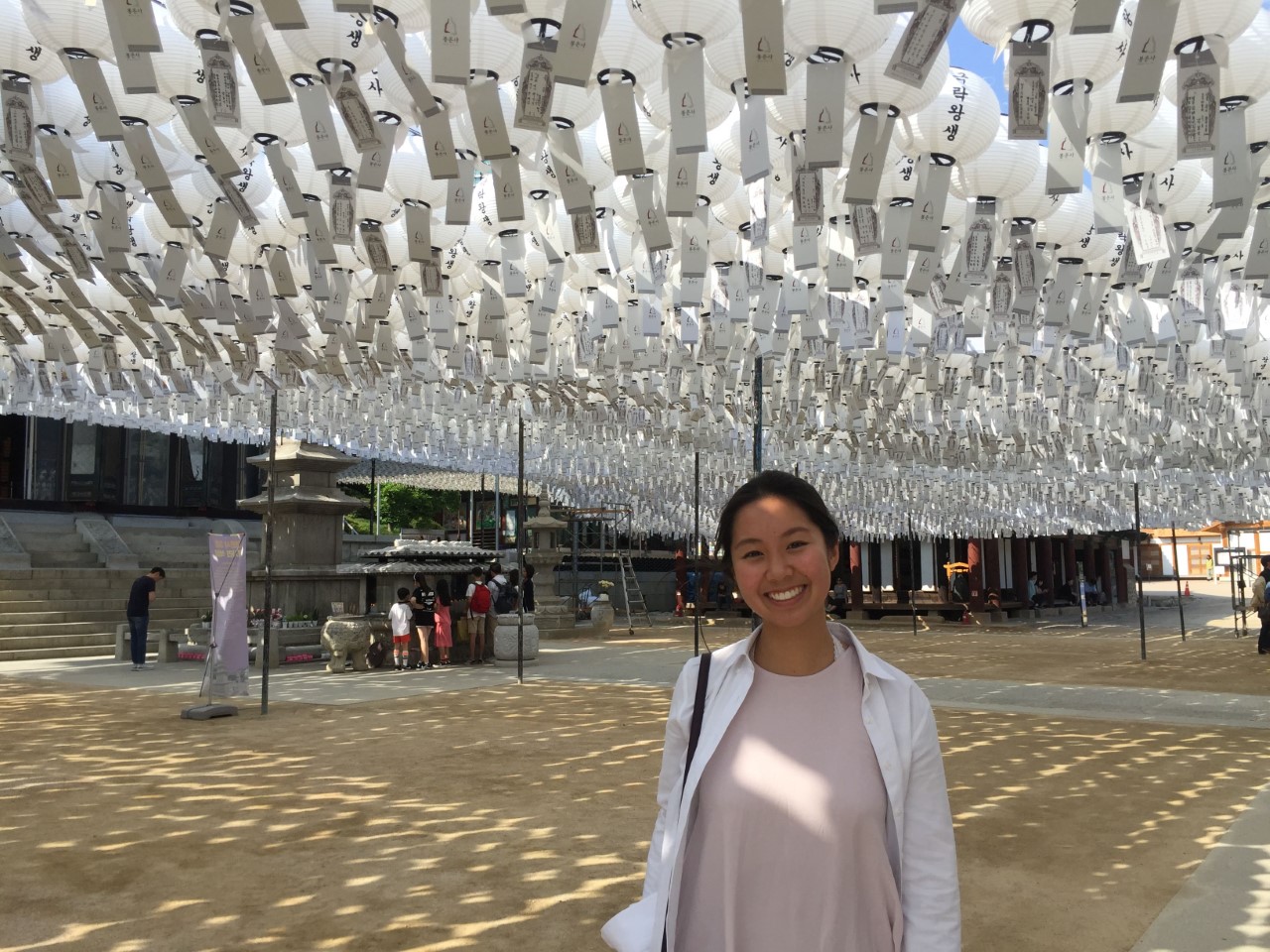 When Zhao enrolled in GRI's course, she did not expect that her budding interest in blockchain would catch the attention of GRI Director Mike Tierney '87, M.A. '89. He invited her to participate in the institute's Summer Fellows Program, in which student fellows are paired with William & Mary faculty and international organizations to conduct research around the world. 
Zhao completed her fellowship at Art Center Nabi in South Korea, where she gained first-hand insights into the impact that blockchain could have on the art world.
Zhao's host was W&M alumna Soh Yeong Roh '84, who is the founder and director of Art Center Nabi and also a member of the Reves International Advisory Board.
The knowledge Zhao attained at Art Center Nabi would later serve as the basis for entry in WizForm's Build Your Dream competition. The competition is divided into three streams, with each stream participant vying for a $10,000 prize to bring their dream into fruition. 
Zhao's victory means that she can develop an application that links physical art to a digital token on the blockchain — protecting artists from having their work stolen, connecting artists and artwork, and ensuring that traditional artists don't get left behind amid tech advancements. 
"Being at Art Center Nabi, which was this place that combined art as well as tech, and seeing all those things come together gave me inspiration for this idea," Zhao said. "Without having gone to South Korea, I don't think I ever would have put technology and art together." 
Upon opening the contest, Zhao's friend and WizForm's creator, Katharine Jiang, invited Zhao to participate in the "Design & Content" stream, knowing Zhao's background in art. Zhao reflected on her two months of seeing real-world applications of blockchain as a GRI Summer Fellow in Seoul to formulate an idea for the contest that could tie together art and this technology to address the pressing intellectual property issues that artists face.  
At Art Center Nabi, Zhao used her background in technology to assist the center with technical aspects, such as free-form data visualization. Additionally, Zhao got to work closely with artists and those with a technology-oriented background from around the world, all while exploring South Korea.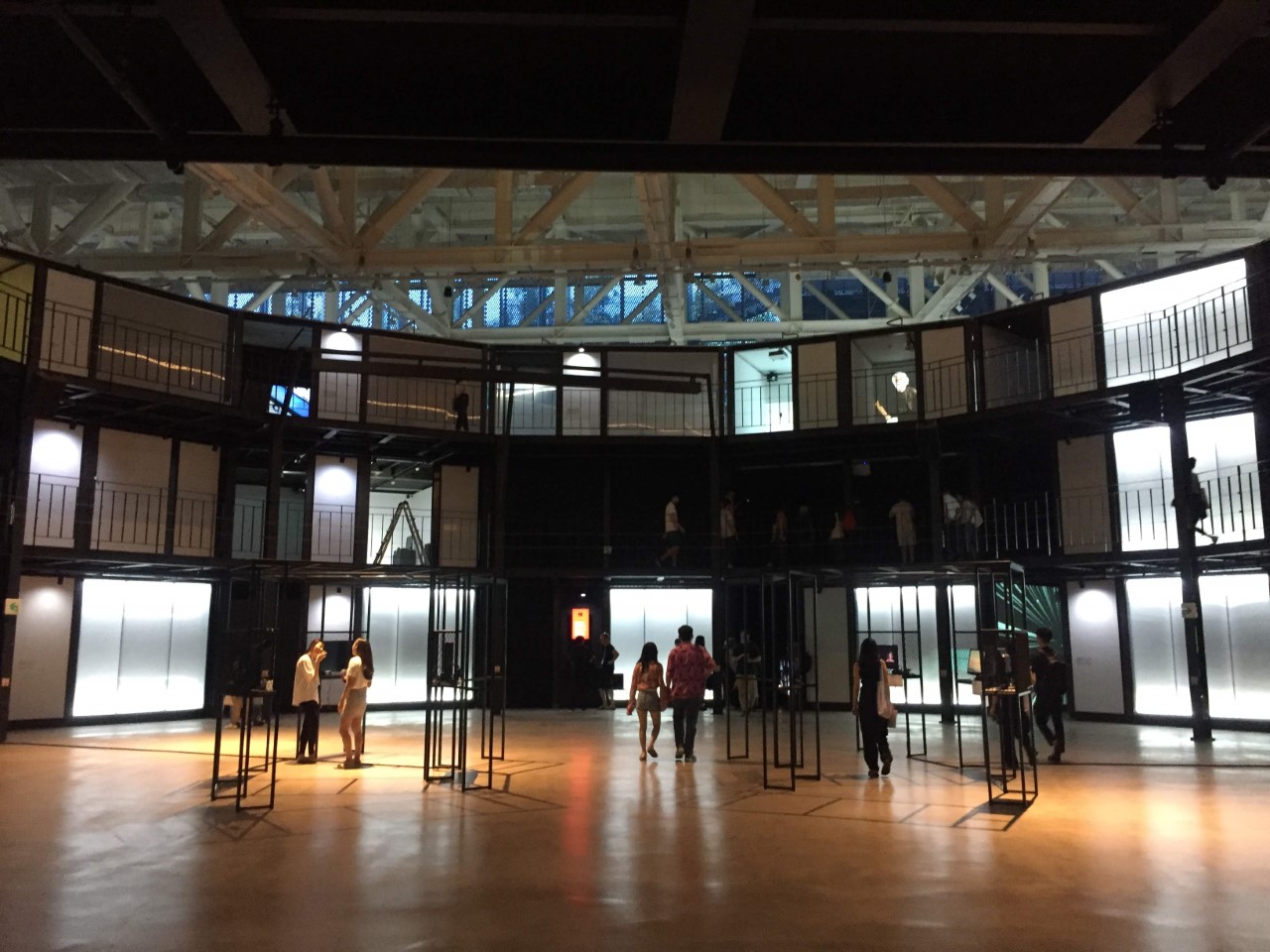 One experience in particular that inspired Zhao's submission was a piece at the International Electronics Symposium — which Art Center Nabi hosted when Zhao was there — called "I Traded My Face." This piece took a picture of a viewer's face upon them pressing a button and returned a QR code showing proof of the blockchain and a computer generated image of a new face. 
"I got a lot of those parallels out of that silly face trading machine," Zhao said. "I want it to be someone who doesn't even know that they are making a blockchain transaction when they're purchasing (art) online." 
Like "I Traded My Face," "The Art Block" would link something physical like art to a blockchain, which could protect both the artist and art buyers through acting as a digital proof of ownership. According to Zhao, this could be done by including a seal on the art, which could link someone to information on the art and its transaction history. While Zhao does not believe that blockchain could solve all intellectual property issues, she certainly thinks it's a start.  
As Zhao was finalizing her idea for the competition, GRI supported her in several ways. In addition to Tierney helping Zhao by sharing her project on social media networks during WizForm's two-round voting process, GRI employees, particularly Blockchain Lab Director Troy Wiipongwii, worked with Zhao to help critique her project.  
"I would certainly say GRI has done a very large share of supporting my personal journey, especially with the idea of blockchain," Zhao said. "I don't think anywhere else inside William & Mary offers courses where you can find coursework that is not necessarily falling within a major, but can be new and applicable to multiple facets of learning. So for example, who would have thought international development and blockchain belong together?" 
Zhao said projects like hers are just the beginning of what can be done with blockchain.  
"It's like the Wild West," she said. "Currently, it's getting a little bit less wild. But it's more like a place for experimentation right now." 
For students interested in shaping the technology's future, Zhao encourages them to read as much as they can about blockchain, get involved in courses and labs involving blockchain and have conversations with others interested in it. Recalling a blockchain dinner seminar she attended with professors from different parts of the university, Zhao said that blockchain is not limited to those with a technological background. From law to business to math, students from all disciplines can learn about blockchain and how it can be applied in their discipline as a long-term solution to pressing issues, Zhao said. 
Upon receiving her grant money, Zhao plans on bringing her project full circle back to GRI through a partnership with Blockchain Lab. Through this, William & Mary students could have the opportunity to help Zhao execute her idea. 
"Here's something that I can bring back to William & Mary," Zhao said.
This story was originally published on W&M News.