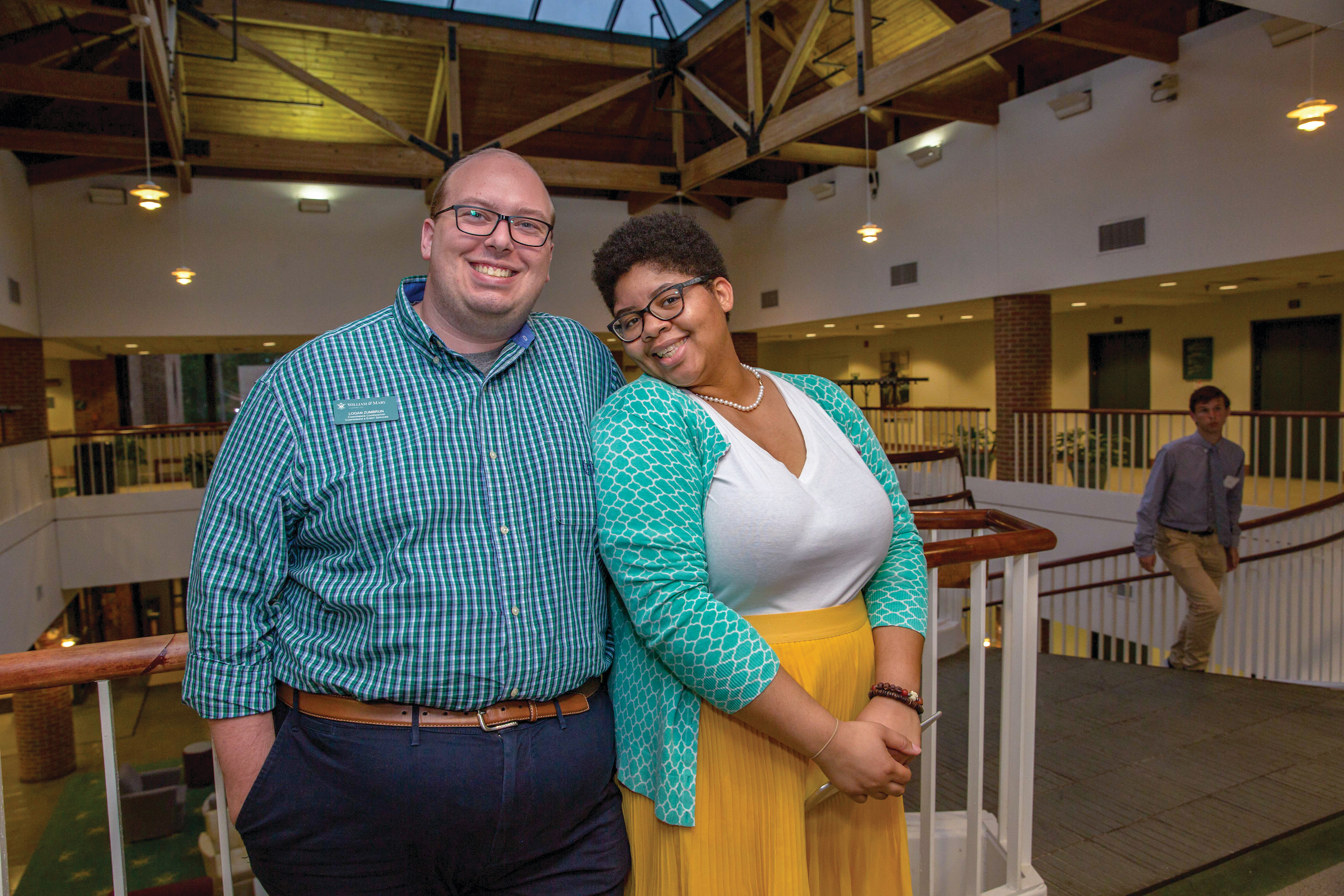 ALUMNI ENGAGEMENT "I want to be the help someone provided for me." That's the mission of Valerie Brown Wilkins M.Ed. '08, alumni admission associate, as she guides alumni and their high school–aged children through the sometimes-stressful process of applying for college.
"Even if your student is not considering William & Mary, the resources the Alumni Association provides can still be useful for helping you navigate the admission process as a whole," she says. "We consult experts from around the country to provide advice on everything from financial aid to writing the personal essay to how to live in a residence hall."
Wilkins creates and runs a wide variety of programs and services related to college admissions.
The Alumni Admission Weekend — Rising juniors and seniors and their guardians have the opportunity to hear from experts in the field about the college admissions process, and families can experience the decision process through the eyes of an admission professional in a mock committee exercise. It's a lot to take in, but it's a lot of fun too!
"The people are my favorite part of my job!" she says. "We have amazing alumni and I get to interface with them in a variety of ways. At the Alumni Admission Weekend, everyone is so happy and excited, and it makes everything we did to prepare feel worthwhile."
Webinars — View from anywhere, live or on demand! Topics include "The Common Application," "Recommendation Letters" and more. Wilkins recommends taking notes, asking questions and sharing with friends — viewers don't need to be alumni.
Legacy Family Programs — Throughout the year, the Alumni Association celebrates legacy families (families in which one generation has attended William & Mary). Wilkins also helps legacy families arrange campus tours and professor visits.
Alumni Admission Volunteer Network — Help recruit the best and brightest to William & Mary! Volunteers receive training to attend college fairs, write congratulatory cards to accepted students and spread the word about the Alma Mater of the Nation. Sign up at wmalumni.com/volunteer.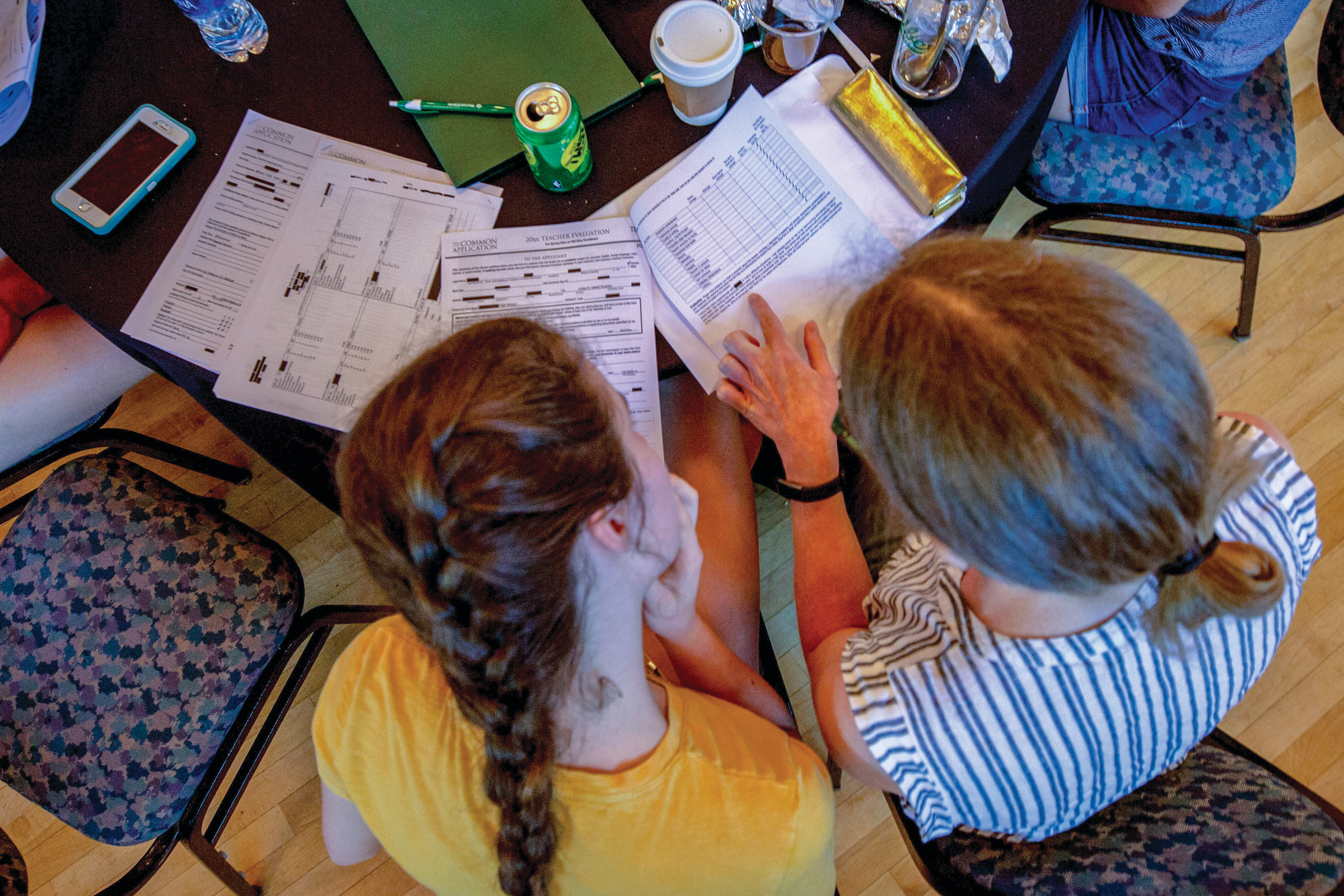 Wilkins' passion for helping students find their college fit originated when she was a high school student in Richmond, Virginia. She was part of the Partnership for the Future program, which provides underrepresented students with summer internships as well as college visits, SAT prep, essay writing help and community service opportunities.
With the guidance of this program, she attended the University of Richmond for her undergraduate degree, and she realized she wanted to help others on their path to college. William & Mary was a perfect fit for her master's degree in higher education.
While a graduate student, she worked in what is now the Center for Student Diversity and the Dean of Students Office with nontraditional students and ran summer residential programs for high school students, valuable experience for her current role at the university. She has also worked at the University of Richmond and the University of Georgia in their multicultural affairs offices.
"Being a member of the Tribe has taken on many forms for me," she says. "As a student, it mostly meant the academics. As staff, it meant being a resource to students. Now, it's about the connections, helping others fulfill their dreams."
After talking with thousands of parents and students about the college admission process, Wilkins sums up her advice in just four points to remember:
Trust that you've raised your children to be amazing individuals.
Trust the process. It's designed so the right students find the right colleges.
Help your students know that they are going to land in the right place. College is about the experiences that you have. Each student finds the place they can thrive in the end.
Remember, even though this process can be stressful, students should enjoy this time of their lives too!
Wilkins feels like she has landed in the right place at William & Mary.
"Every day I feel very connected to the Tribe and to Williamsburg," says Wilkins. "William & Mary helped me find a voice and laid the foundation for the professional I am today."