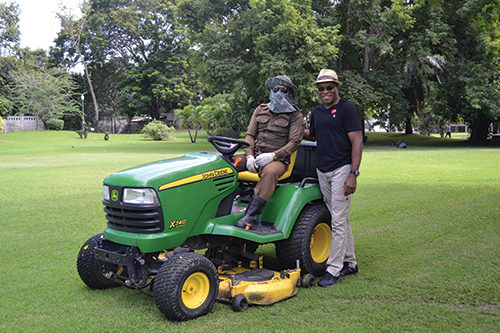 John Deere: a tractor so iconic the country music star Keith Urban named a song after it. It's as American as baseball and apple pie. You may not expect to see a green tractor with a yellow deer on the hood in the rice fields in Thailand, but from Jan. 2013 to Sept. 2014, Phil Tuning M.B.A. '02 and his team worked to make that a common sight.
"My experience in Thailand combined several different skill sets — both business and educational — applied in a new environment," says Tuning.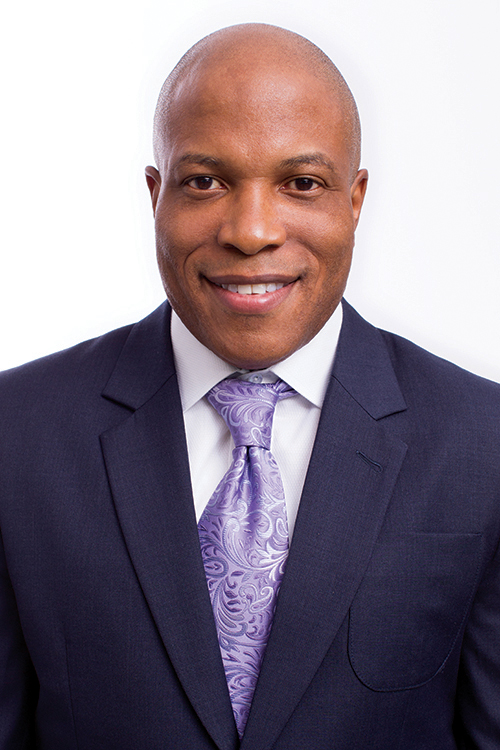 Navigating new environments is Tuning's specialty. After earning his undergraduate degree in finance from Virginia Tech, Tuning accepted a position at General Electric in Lynchburg, Virginia. He entered the banking industry after a few years and eventually worked on state economic development projects with the Virginia Economic Development Partnership. On one project, he worked with Dave Larson '75 to bring John Deere to Williamsburg. During the process, John Deere noticed Tuning's abilities and recruited him for their team. Tuning accepted the offer and remained in Williamsburg serving as manager of business process excellence and quality initiatives.
Dave Larson, an unofficial ambassador for William & Mary, spoke to Tuning about John Deere's emphasis on advanced education. Tuning considered Larson's endorsement of the school's reputation and the university's proximity to his office. The Mason School of Business' MBA program seemed like a great fit.
"I really like history, and it's impressive and humbling to have the opportunity to walk the grounds of our forefathers. The history of the campus is amazing," says Tuning.
The students and faculty inside the classroom impressed him as much as the school's legacy. "The capability of the faculty, the passion they have for their subjects, and their ability to convey complex ideas really resonated with me. The camaraderie that we built as an executive MBA class stood out as well. I still keep and refe rence — even as long ago as it's been since I finished there — some of the textbooks and case studies we examined."
The case studies aren't the only things he's carried with him. Tuning continues to use the strategies he acquired in the program to assess, analyze, and adapt to new situations quickly, skills vital in his move to Des Moines, Iowa, to join John Deere Financial. Later, these skills were vital when John Deere asked him to take an assignment in Thailand.
When Tuning wasn't indulging in delicious fish dishes, savoring a pork salad called larb mou, or spending weekends with his wife teaching English classes, he was meshing the business culture of Thailand with the corporate values of John Deere.
"I served as the managing director for John Deere Leasing Thailand. My responsibilities were to help stabilize our business while in the startup phase, lead the implementation of processes, help grow our business, instill John Deere values and successfully recruit and develop a local individual to take over the leadership once I went home," says Tuning.
He quickly realized that he could more easily achieve those goals if he shared, and modeled Deere's core values — integrity, quality, commitment and innovation — with the local team. Before departing for Thailand, John Deere provided Tuning and his wife with cultural training. Once he arrived, Tuning took time to observe, listen and learn more about the business culture, an exercise he calls "peeling back the onion," in order to devise a three-step process to adapt the startup to its environment.
"First, we ensured that we truly represented the values. Second, we needed to understand how the people in Thailand saw the values through their lens. Then, we merged the two at the appropriate level." After completing his assignment, Tuning returned to Des Moines, Iowa in September 2014.
Today, Tuning calls Iowa, a piece of America's heartland, home.
"It's one of those really endearing states. The people here are genuine; they remind me of people from the South. I have enjoyed my time in the greater Des Moines area: It's big enough to have the amenities of a big city but small enough for a community feel. Community involvement is important, and I have had the opportunity to serve on non-profit boards and as a member of a local city council. The business community, civic community and the governmental community work closely to drive the city forward. As a result, Des Moines is routinely recognized by national magazines and organizations as a great place to live."
Currently, he is the manager of global data management and governance for John Deere Financial. On the opposite side of the globe, green tractors with yellow leaping deer are tilling rice fields. Perhaps a musician in Thailand is working on a tribute to the American tractor.