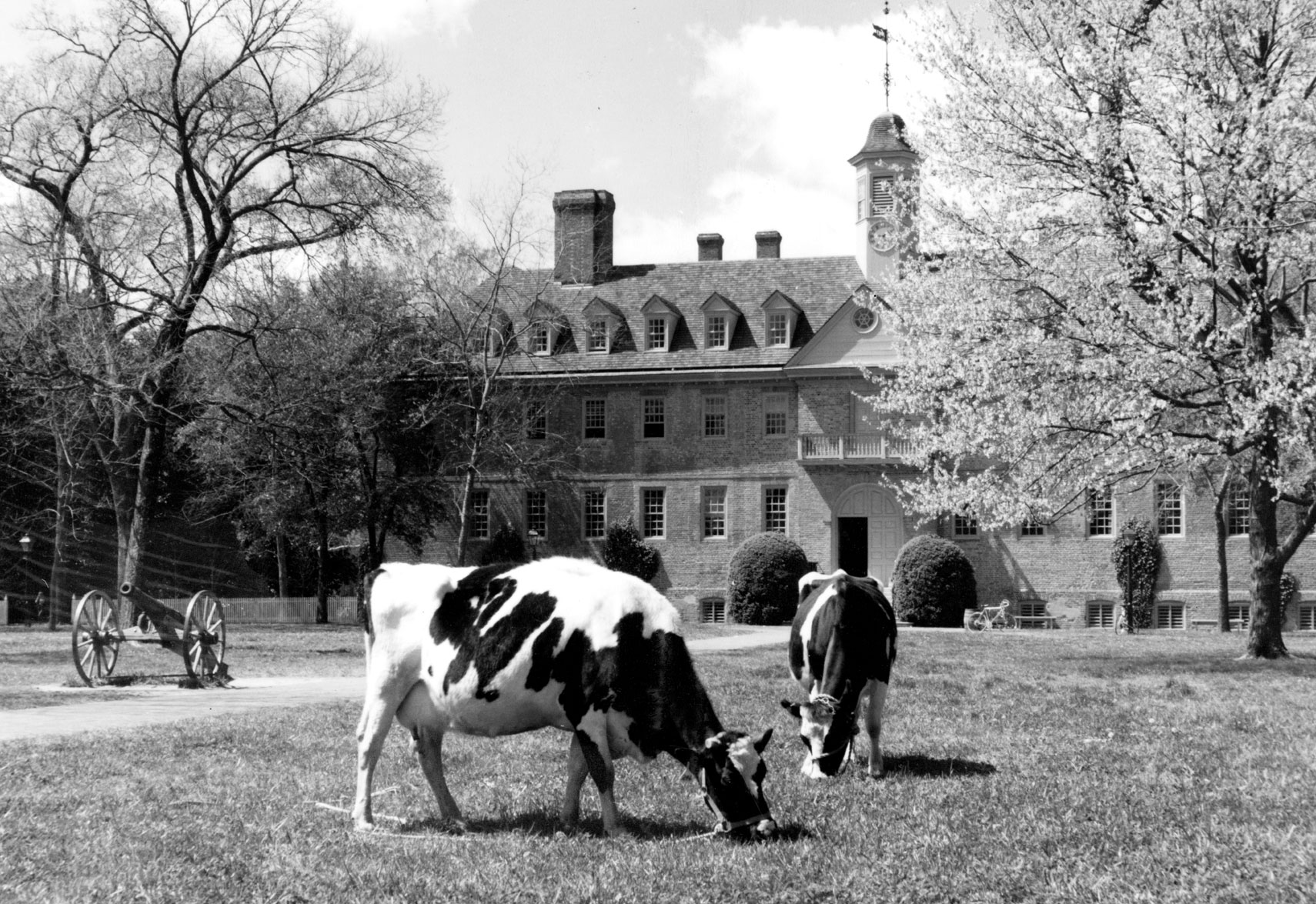 In 1973, local historian Parke Rouse published "Cows on Campus: Williamsburg in Bygone Days," an illustrated history of Williamsburg's quieter rural years between 1780 and 1926. While cows are no longer a common sight in the Wren Yard, goats recently cleaned up overgrown vegetation around Crim Dell.
—Photo courtesy of University Archives, W&M Libraries, Special Collections Research Center
Class Notes has been a William & Mary tradition for decades, made possible by the efforts of our dedicated volunteer class reporters. While we make every effort to collect columns and check facts, each column is the responsibility of the class reporter.
Graduate Schools