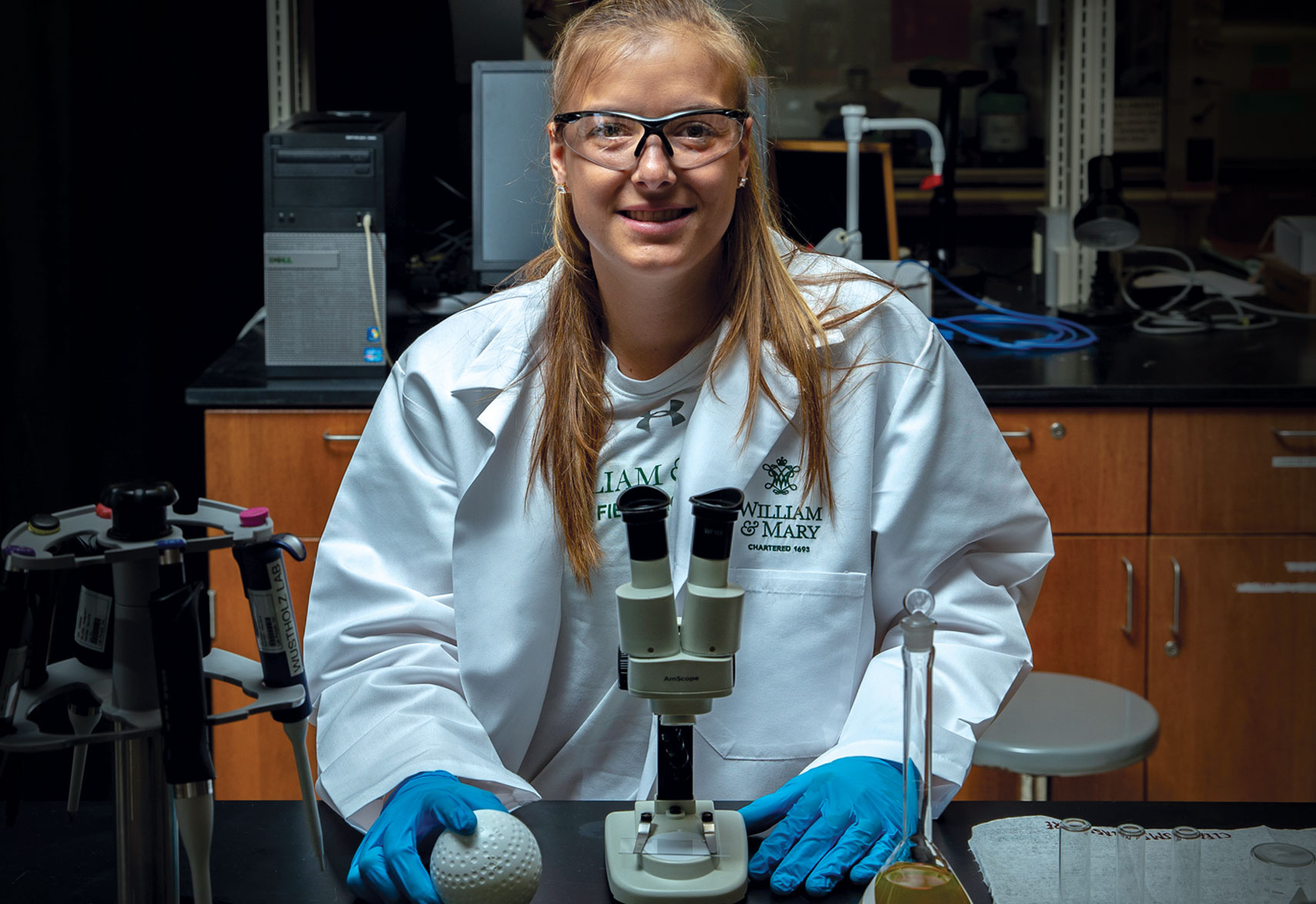 Woodard Hooper '20 always knew she was going to be a college athlete. It was never a question, but with her first love being ice hockey, Hooper never expected to be recruited for field hockey.
"As a high school athlete, I was focused on ice hockey, which I had played my whole life," Hooper says. "I was required to play a sport every season, so I picked up field hockey on a whim. It was really just a sport to keep me in shape for my ice hockey season in the winter, but I never imagined I would play field hockey in college until a coach approached me to say they wanted me to consider playing for them on a scholarship in college."
Hooper excelled on the field. She scored 28 goals and 17 assists in the 15 games she played her senior year of high school, earning her the MVP spot. While it came as a shock to Hooper that she was being recruited for field hockey, her commitment to both sports had proven that she was not only a star athlete but a leader.
"One of my greatest accomplishments in high school was to serve as captain on both the field hockey and ice hockey teams my senior year," Hooper says. "It showed that people saw me as a leader in both sports and I really enjoyed the opportunity to be in a leadership position for both teams."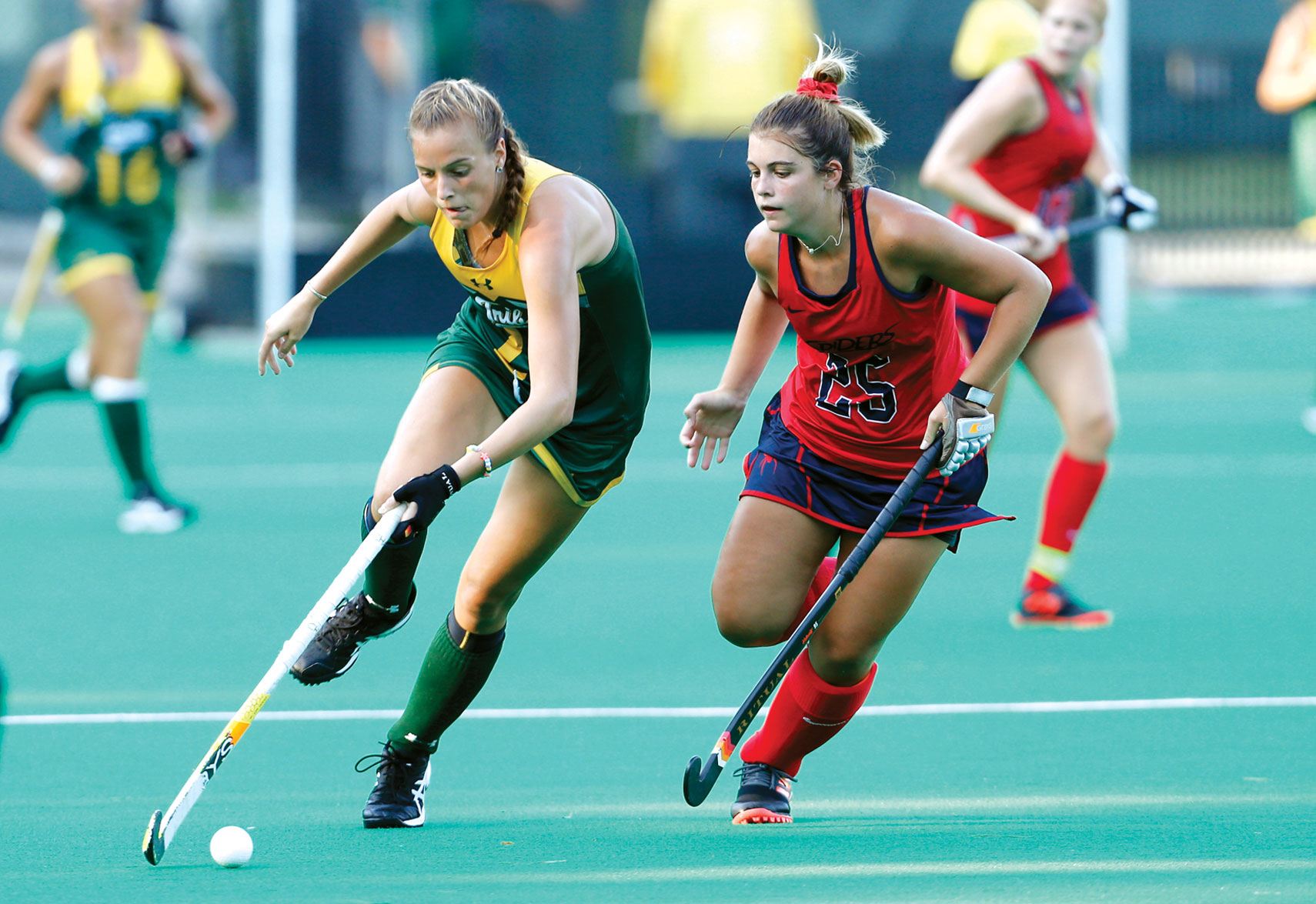 Hooper knew she wanted to have the same impact on a college team; the challenge was choosing a school. Ultimately Hooper decided to play field hockey at William & Mary for two reasons: her scholarship and the encouragement of her godmother, Maryellen Farmer Feeley '85.
"My godmother is a dedicated alumna and played a pivotal role in my decision to come to William & Mary," Hooper says. "Seeing her excitement about William & Mary influenced my decision to attend."
Through the field hockey team, Hooper found a home she did not expect. Not only did Hooper fall in love with William & Mary from the first time she set foot on the campus, she knew that the school supported her by providing her a scholarship to study and play field hockey.
"Without this scholarship, I am not sure I would have been able to attend such an amazing school that has pushed me so hard," Hooper said. "I am surrounded by peers who are incredibly smart and it encourages me to try my hardest to take advantage of what a William & Mary education has to offer."
Hooper's hard work on the team has paid off. This past November, Hooper scored one of the two goals that put the team ahead of the University of Delaware for its first conference tournament crown.
"Winning the Colonial Athletic Association Championship this year was a big moment," Hooper said. "It was something we've been talking about since my freshman year, so to finally get there this year was super rewarding. A lot of teams viewed us as the underdogs, but we just ignored them and kept fighting till the end. To have a role in that win was a huge moment in my career."
For Hooper, college was not just about playing a sport, but having a balanced experience, and she knew William & Mary would provide her with that opportunity.
"My time at W&M has allowed me to grow as a student and as a person," Hooper says. "Choosing my own academic path has allowed me to follow my passions and explore what I am truly interested in. My coaches work with me so that I can balance all the work required for my biology major with my practices. Coach Tess Ellis is so supportive and knows that my time here is about more than just being an athlete."
While Hooper prides herself on her position on the field hockey team, she has found that William & Mary has afforded her other great opportunities.
"In addition, being a part of the field hockey team has given me remarkable life lessons about leadership and responsibility. Being a student-athlete requires a huge commitment of time and learning how to successfully juggle practice and travel schedules with my academics and all the other things W&M has to offer," Hooper says. "With the help of people like Coach Ellis, many professors whom I consider mentors, and my friends and teammates, I feel I am prepared for success outside of the classroom and off the field."
With Hooper about to enter her senior year, she is looking forward to staying connected with the school and the team. She hopes to share her experience as a student-athlete at William & Mary beyond her four years as an undergraduate. Connecting with passionate female-athlete alumnae has shown her the impact she can make after graduation.
"Every year I attend the Celebration of Women in Athletics event, where I have the opportunity to talk to some amazing alumni who were also student-athletes," she says. "They come back to William & Mary to offer guidance and leadership and work as mentors to student-athletes, something I would love to do one day."