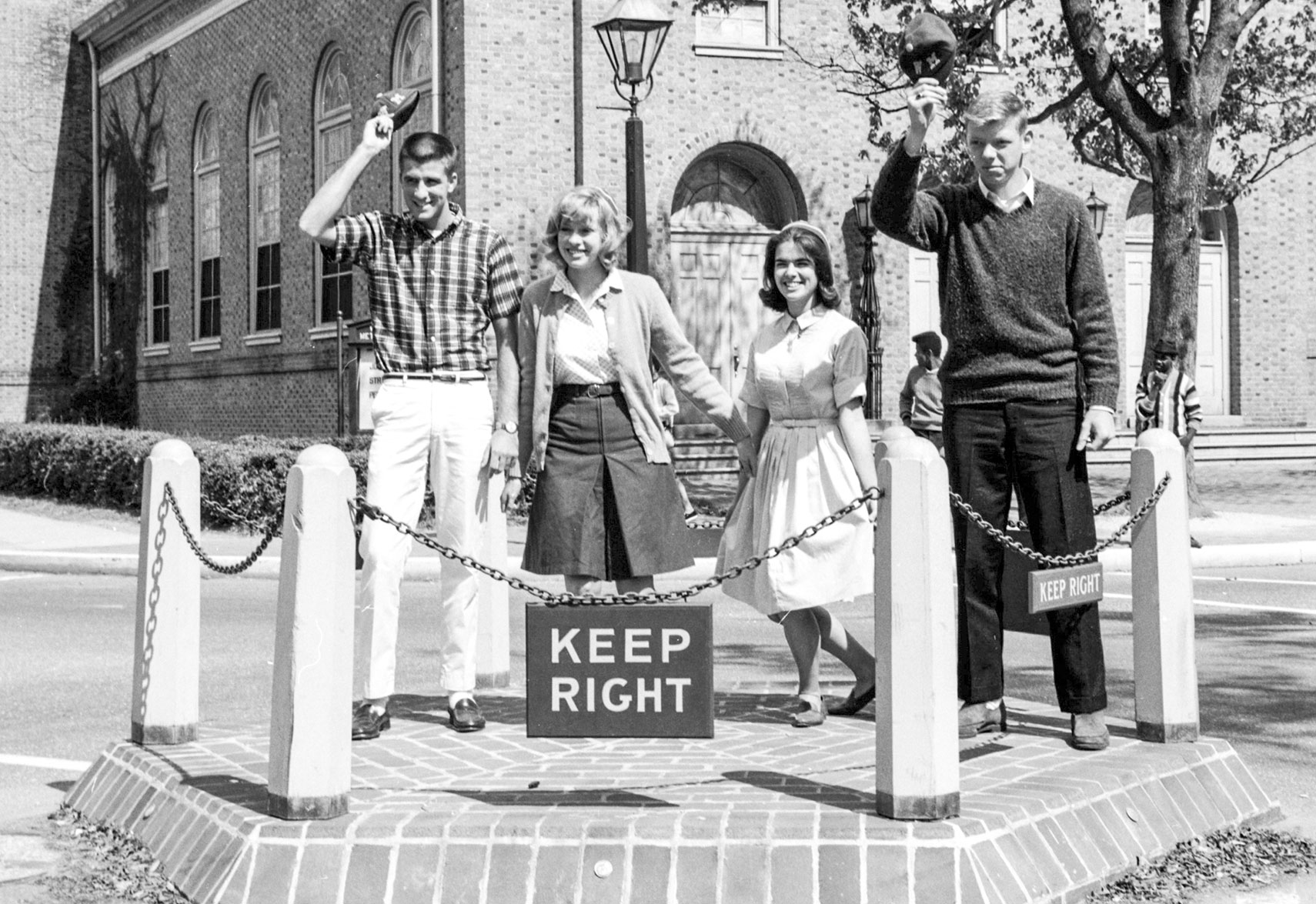 In the midst of it all: Students in duc caps wave from College Corner, now Confusion Corner, circa 1964.
---
Class Notes
Class Notes has been a William & Mary tradition for decades, made possible by the efforts of our dedicated volunteer class reporters. While we make every effort to collect columns and check facts, each column is the responsibility of the class reporter.
Please note that the column for each class is submitted three to four months in advance of publication.
Have a photo from a milestone event — including wedding, baby and class reunion photos — that you want to share with the W&M community in Class Notes? Submit them now.
View the In Memoriam section.
Graduate Schools