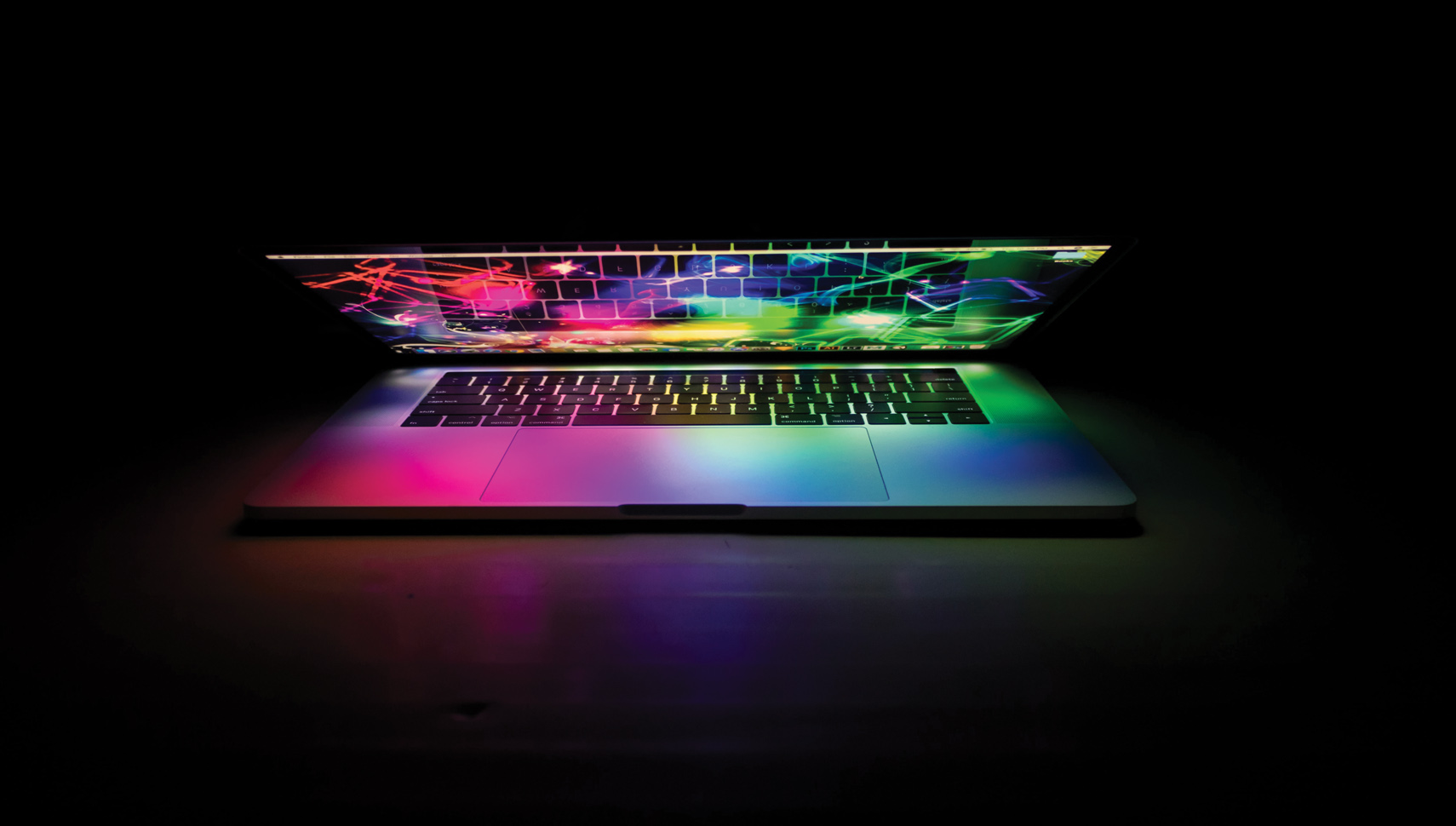 David Howard '18 was looking for a job opportunity in the technology industry when he learned about William & Mary's new Tech Trek initiative.
Originally envisioned as an in-person trip for 11 William & Mary students interested in technology careers to meet alumni in the San Francisco Bay area, the program shifted to a virtual event in the spring of 2020 because of the COVID-19 pandemic. Five alumni working at Slack, Google, Facebook and Snap Inc. talked to 31 students about their current roles and their career journeys, answered questions and offered advice.
In 2021, the program expanded with four events featuring alumni from tech companies in San Francisco again, as well as Seattle; Austin, Texas; and Raleigh, North Carolina. Tech Trek will continue during the next academic year, though the format and number of events are still being decided.
Craig Anzalone '94, who builds relationships with W&M alumni as University Advancement's
senior director for the Western Region, collaborated on planning the program with Don Snyder, who specializes in advising students on STEM careers as associate director at the university's Cohen Career Center.
"I thought about the DoG Street to Wall Street program, where students go to New York City for three days to learn about firms, make connections and get advice on exploring opportunities in the financial industry," Anzalone says. "I wanted us to replicate that model in the Bay Area for technology."
Tech Trek came about at the right time for Howard. An interdisciplinary major at W&M with a computer science minor, he joined his sister and brother-in-law as a business development manager with their fast-growing startup company after graduating. When they sold the company, Howard contacted the Cohen Career Center and started talking with Snyder about how to gain entry to the Silicon Valley.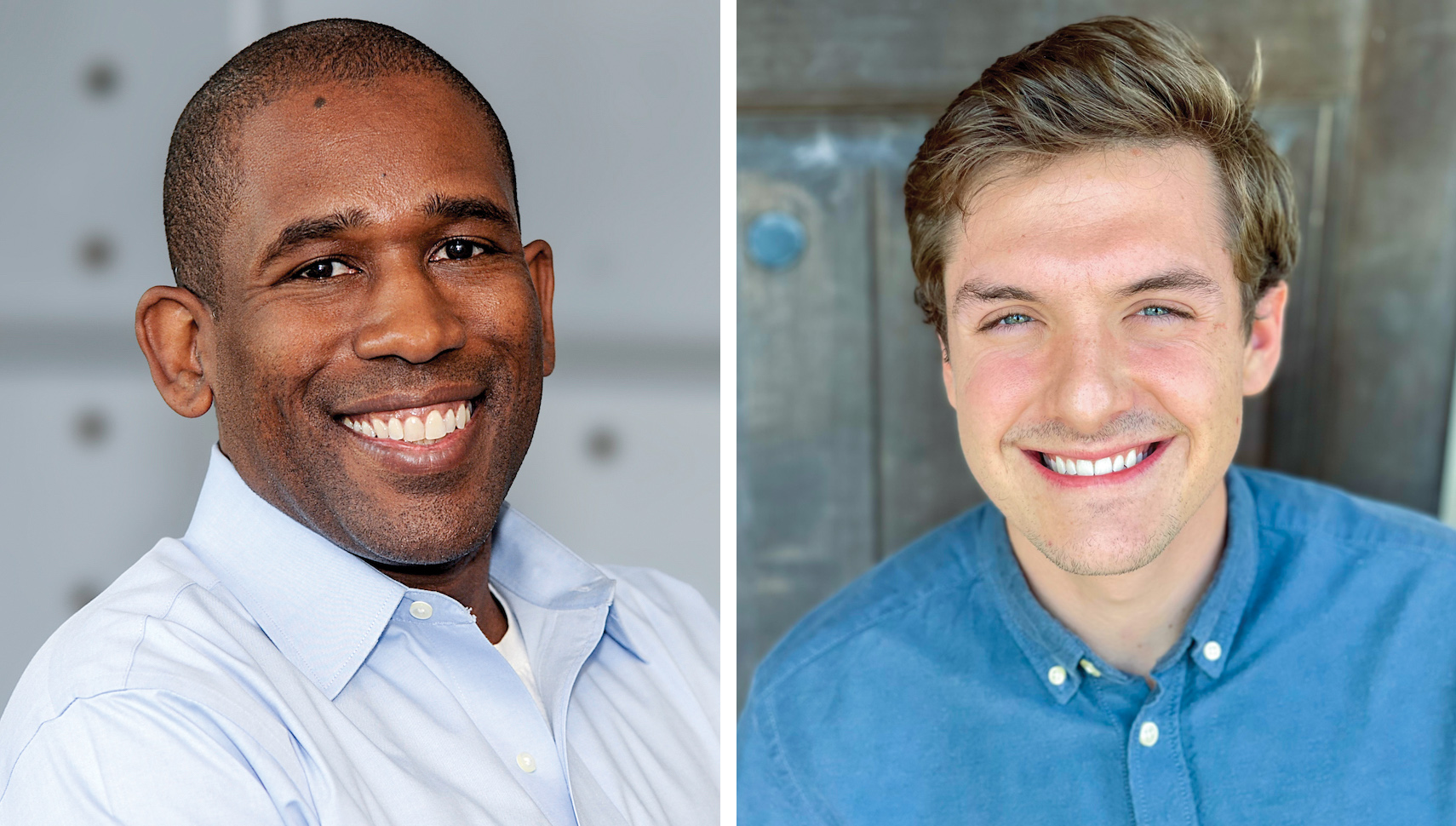 When Howard tuned in to a Tech Trek event on March 10, 2021, he heard from one panelist whose story especially resonated with him. Dave Scott '93, former global head of business marketing at Twitter and secretary of the W&M Alumni Association board, had been involved in startup businesses — including Laughly, a streaming app inspired by his stint as a standup comedian that delivered comedy on demand. Scott had moved back and forth between those companies and corporate settings such as AT&T, Oracle and Honeywell.
While at William & Mary, Howard had started a ride-share platform for students that could react more quickly within the campus community than services such as Uber and Lyft.
"I've always had an entrepreneurial streak," Howard says, "but I wanted to gain experience and perspective from a more corporate setting."
After meeting Scott in a breakout session as part of the Tech Trek event, Howard reached out and asked if they could schedule a follow-up Zoom meeting to talk further about career development strategies in the tech industry.
When Scott learned that Howard was living in Nashville, Tennessee, he put the younger alumnus in touch with the chief marketing officer for CM Group, a company that owns a collection of email marketing platforms. Scott serves on CM Group's board. That contact led to an offer that Howard accepted in June for a sales development job.
Scott says he was impressed that Howard took the initiative to reach out to him after the Tech Trek discussion.
"I'm one of the people who said, 'Why are we not bringing students out to Silicon Valley?' in the first place," Scott says. "I'm more than happy to help bridge the gap."
Students from the East Coast don't have as many connections to Silicon Valley as those at West Coast universities such as Stanford and the University of California Berkeley, he says. "You see them getting the majority of the jobs, having successful careers and starting businesses."
Scott says there was no comparable program in place when he was attending William & Mary. He recalls as a junior writing a letter directly to Bill Gates in hopes of getting an internship with Microsoft. That resulted in
an interview, but not the hoped-for internship. Instead, Scott got an internship, and later a job, with General Electric. He moved to the San Francisco area after earning his MBA from the University of Pennsylvania's Wharton School and starting his own company.
One takeaway for Samantha Smith '22, who attended all of the Tech Trek sessions, is that a person's career path often takes unexpected twists and turns. For example, Tech Trek panelist Ariel Hunsberger '08 was a global studies major who received a Fulbright scholarship to teach English in the European principality of Andorra before taking a job as a language specialist at a travel and tourism company. Hunsberger is now a director of organizational effectiveness for Slack, Inc.
"I think it's good to remember that I might not start out exactly where I want to be, but that is totally OK and even normal," Smith says.
Since participating in the first Tech Trek event, Smith has made a change of her own, switching her major from physics to computer science. She learned about Tech Trek when she reached out to Snyder after realizing how much she was enjoying her first computer science class. Like Howard, she appreciated being able to chat with alumni in breakout rooms.
"It was easy to have private conversations with each alumnus, and to make personal connections with them," Smith says. "William & Mary has a great alumni network, but it can sometimes be intimidating to just reach out to someone on LinkedIn without having met them before."
Alumni such as Michelle Chen '17 see the Tech Trek sessions as a good way for students to learn about opportunities beyond their usual networks. A software engineer with Microsoft in Seattle, Chen participated in a panel on March 3. She says she hopes to help build a relationship between her alma mater and the world's largest software company, and Tech Trek offered her a chance to do that.
"I thought it was a good opportunity for students to learn about companies outside of the D.C. area and New York," she says. Chen, a queer woman from a family of Chinese immigrants, also wants to make sure that students see people with diverse backgrounds participating in events such as Tech Trek and working in the technology industry. And even though she studied computer science, there are opportunities for students with a more liberal-arts background, she says.
"I think it is important to have that representation and to show students that you can be yourself and work at these large, intimidating tech companies," she says. "You don't have to fit into a certain mold."