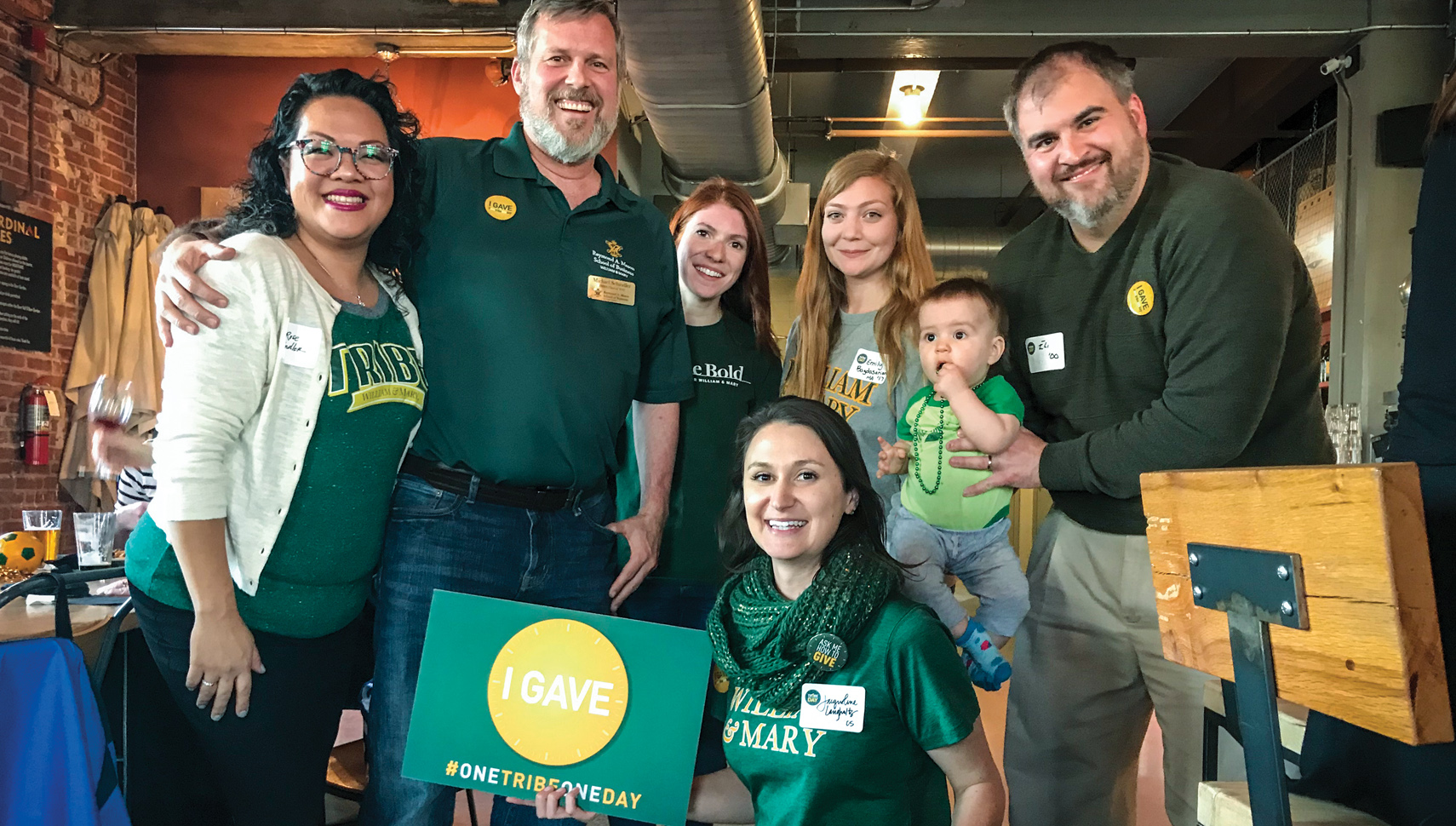 The Douglas N. Morton '62 Alumni Service Awards and their counterpart for alumni within 10 years of graduation, the Young Alumni Service Awards, are given annually to recognize individuals for their exceptional service to the W&M Alumni Association (WMAA) and the university through their efforts to connect and engage alumni. The awards are named for alumnus Doug Morton in honor of his distinguished volunteer leadership at the university.
The five 2021 recipients show the many ways alumni choose to stay involved with their alma mater as volunteer leaders, donors, mentors, advocates and more. They encourage and inspire others to join them as active participants in the W&M community and champion new initiatives that further the mission of the WMAA "to cultivate a vibrant and inclusive alumni community committed to deepening connections with each other and William & Mary for all time coming."
Two additional awards are given annually by the WMAA to recognize exceptional service to alma mater. The Staff Service Award recognizes a staff or faculty member who represents the university with distinction and demonstrates outstanding service and support to the Alumni Association. The Coach of the Year recognizes exceptional achievement in coaching an intercollegiate varsity sport at W&M.
"All our award winners have shown a deep commitment to the pillars of alumni engagement — going, giving and serving," says Marilyn W. Midyette '75, WMAA chief executive officer. "They enhance our vibrant community by actively participating in events and programs, giving back to William & Mary and serving as volunteer leaders. We are grateful for their support."
Angela Casolaro '06
Alumni Service Award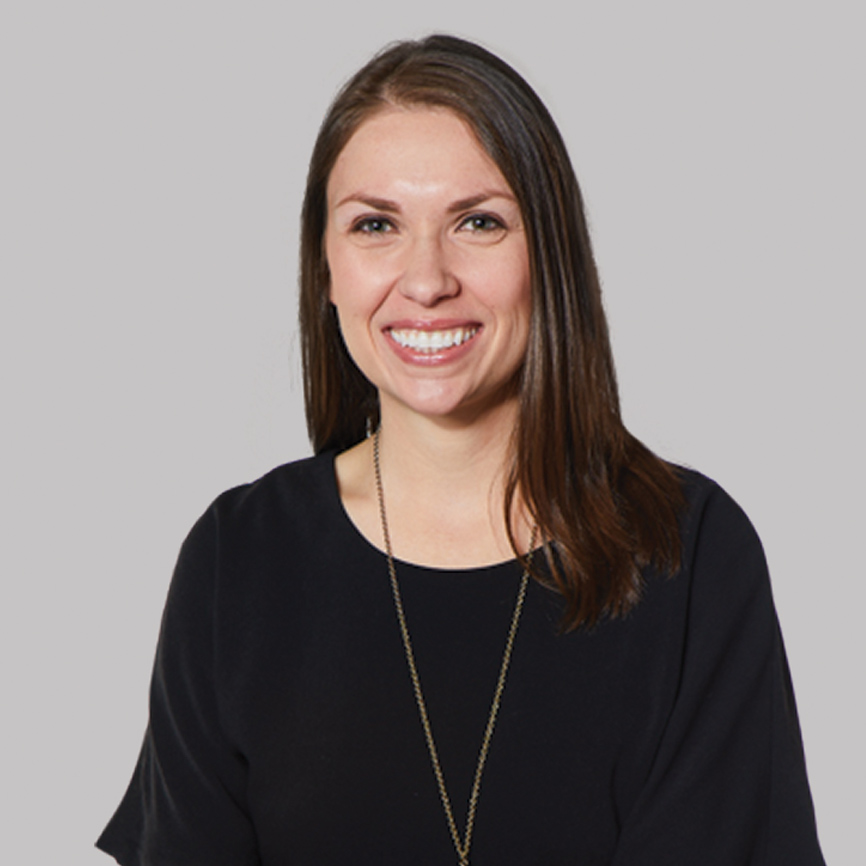 Casolaro has led the W&M New York City Network as its president since 2013. She joined the network as a recent graduate looking for social opportunities, but soon found volunteer opportunities that allowed her to expand her skills — from public speaking to networking to event planning.
When she first became involved, the New York alumni network was an informal group of alumni using an email listserv to share occasional opportunities. In coordination with the W&M New York office, Casolaro and her "lean group of volunteers" created a robust slate of programming for New York City alumni. In 2015, her chapter won the Outstanding Chapter Award in recognition of its efforts.
"Thanks to Angela's unwavering dedication and volunteerism, W&M engagement in NYC has grown tremendously over the years and has provided alumni with invaluable social and professional opportunities," says Elizabeth Crafford '15, senior assistant director for regional engagement & professional network initiatives.
Under Casolaro's leadership, W&M New York City has produced a number of popular cultural, professional and social events, including a tour of the Tenement Museum that won the 2019 Cultural Event Award and the annual social mixer at the Princeton Club (sometimes called the "William & Mary Club of New York") that won the 2020 Unique Event Award.
"Living here, you tend to forget to be a tourist in your own city," Casolaro says. "The success of these events is reflective of William & Mary alumni being curious and loving to learn — to meet new people and connect in a deeper way."
Casolaro also serves as a liaison between the William & Mary Alumni Association and alumni in New York City and beyond. As the president of the Chapter Presidents Council, she represented all W&M regional networks on the W&M Alumni Association Board, and she now sits on the board's I-CARE (inclusion, career, affinity and regional engagement) committee. When W&M Weekend came to New York City in 2017, she served on the committee to help design programming.
This is Casolaro's second time winning the Alumni Service Award — she also received the Young Alumni Service Award in 2014.
"W&M is grateful for anything that people give — time, talent and treasure — it's just a question of finding the way to give back that makes sense for you, and it might change over time," she says. "Just like there's many different reasons to engage with W&M or a local network, there's many different ways to give back."
Shanda Cooper '06
Alumni Service Award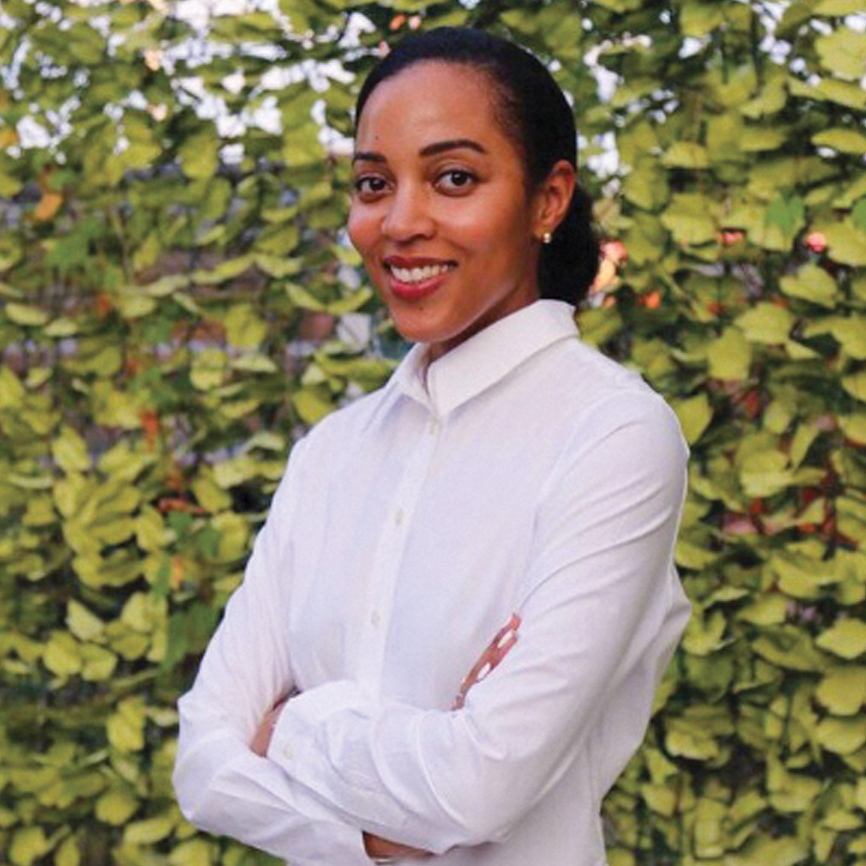 When Cooper heard William & Mary was creating a giving society by and for women, she knew she had to be a part of it. With her gift to the Alumnae Initiatives Endowment, she was recognized as a charter member of the Society of 1918.
"I felt like it was something bigger than me that I could contribute to," she says. "I knew it was going to be something special, but it was even greater than that — a sisterhood of women who are passionate about the university, are doing great things in their fields and provide a support network for fellow alumnae and students on campus."
She quickly joined the engagement committee, helping to create programming for the society's 500 members and assure a diverse membership and inclusive culture. For example, she helped coordinate an event series between the Society of 1918 and the Hulon Willis Association (the network for alumni of Black or African descent) on women's health. She now serves as the vice chair of the Society of 1918's steering committee.
"The society members were so encouraging of me stepping into leadership roles, and I've gained skills that have helped me in other areas, too," she says. "In terms of representation, it was important to be a young African American and Liberian American woman in leadership in the Society. The more we can see ourselves in different spaces, the more we can encourage others to see themselves there as well. I do this not just for me, but for those who come after me."
Cooper also shares her talents with the Global Research Institute. She worked with Professor Philip Roessler and two students to put together the first Africa Network Conference in April 2021. She created a database of alumni, students and faculty who are from Africa, work in Africa, or aspire to work in Africa and brought them together to discuss topics from entrepreneurship to diplomacy. She has shared her experiences as an international development consultant with students at a variety of GRI events.
"Not only has Shanda personally and wholeheartedly committed to W&M, she is an accomplished international leader in her professional work and brings that experience to her service to alumnae and students," says Val Cushman, senior director of engagement and inclusion initiatives.
Cooper also connects with her classmates and advocates for the importance of philanthropy as a Class Ambassador and writes notes to newly admitted students to welcome them to William & Mary.
"Your voice matters," Cooper says. "If you want to ensure that W&M and the alumni community is a place where everyone feels welcome and like they belong, you have to be that for others. We are a global community, and we all need to contribute to make it a better place."
Jacqueline Langholtz '05
Alumni Service Award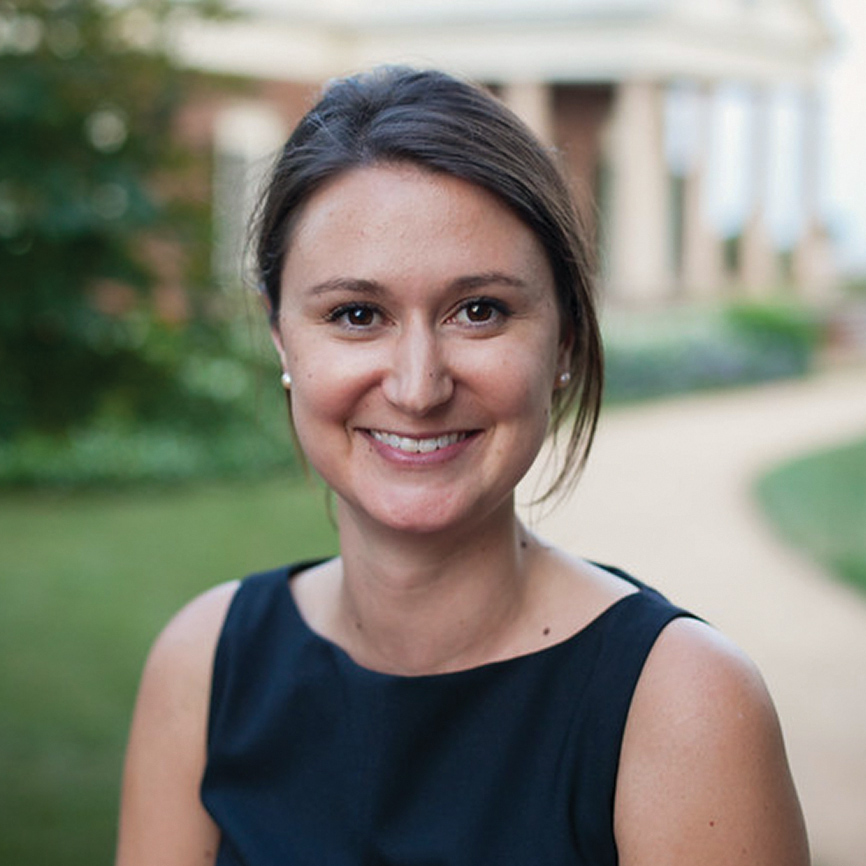 When Langholtz moved to Charlottesville, Virginia, from New York City in 2011, she was excited to connect with the William & Mary community in the area. The W&M Charlottesville-Highland Network helped her explore her new home, meet new people and connect with local leaders.
Inspired to help others experience the benefits of the network, Langholtz became secretary of the board in 2015 and served as its president from 2016-2019. During her tenure, W&M Charlottesville-Highland hosted many successful Yule Log celebrations, behind-the-scenes tours of local historic sites and events that highlighted local business owners.
"Over the course of many years, Jacqueline has led the way in advancing the W&M community in Charlottesville by engaging alumni, parents, family and friends of all ages and affinities," says Tim von Stetten '16, senior assistant director of regional engagement and professional network initiatives. "Thanks to her efforts, the W&M Charlottesville-Highland alumni network is one of the most active W&M alumni networks nationwide and represents a successful model for other regions to follow."
Langholtz was instrumental in growing the relationship between the W&M Charlottesville-Highland alumni network and James Monroe's Highland, where the network holds many events and participates in service activities like trail maintenance. The historic property was the home of James Monroe, the fifth president of the United States, and is now part of William & Mary.
"I feel really lucky to have James Monroe's Highland here as a home base for local alumni — so much so that we call it 'William & Mary West,'" she says. "The leadership and staff have been beyond gracious and generous in helping us feel like it's our home also. I helped plant some of those seeds, and it has been wonderful to see them grow under the leadership of network president Tamara Blosser Wamsley '80."
Now that she is a new mom, she is looking forward to participating in more family events and calling on her fellow alumni for parenting advice. W&M is a family affair for her — her parents are both W&M faculty and her sister, Gabrielle Langholtz '98, is a fellow alumna.
Through her philanthropy and her volunteer leadership, Langholtz helps ensure all in the William & Mary community feel welcome and supported in Charlottesville.
"When network leaders meet to plan our calendar of events, we ask ourselves, 'Who are we leaving out? How can we reach them?' I am so grateful to be part of a group that will ask that question and then answer the call with action. Our traditions and annual events are important, but the core character of our network is making sure that we reach new audiences and listen to new voices," she says.
Paul Lendway '11
Young Alumni Service Award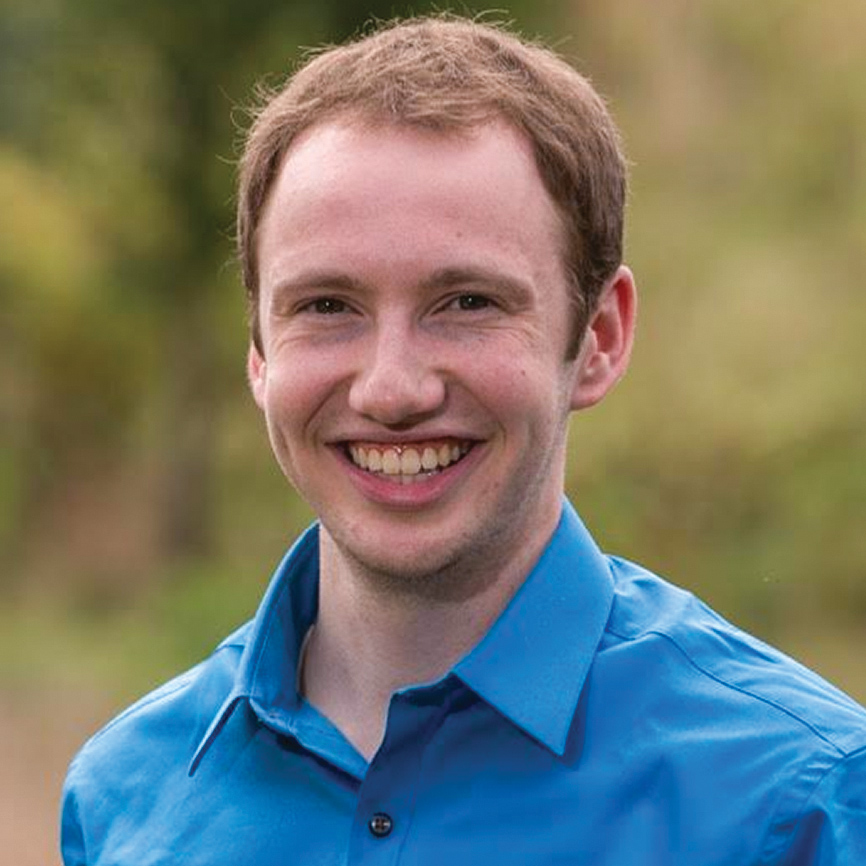 When the nation began closing down because of the global COVID-19 pandemic, Lendway thought about the next generation of Sharpe Scholars arriving at William & Mary to an empty campus. A Sharpe Scholar alumnus, he knew how important having a support network can be for these students. So, he reached out with an idea to keep alumni and students connected during this challenging time.
His idea became the Sharpe Alumni Engagement Council, an ongoing committee for organizing events that connect program alumni with Sharpe Scholars via Zoom. He also helped launch a LinkedIn group for continued interaction via social media and is excited about further strengthening engagement between alumni and students.
"Paul remains in contact with our team in ongoing efforts to sustain connectivity, despite challenges our larger society faced in addressing COVID," says Monica D. Griffin '88, director of engaged scholarship and the Sharpe Community Scholars Program. "We are immensely grateful for his service to the program and for the stewardship he began by inviting others to do the same in perpetuity."
Lendway serves on the council and has also participated in several of the events, sharing his experience as a graduate student and discussing his research with students. He is a Ph.D. candidate at Yale who specializes in American political behavior.
He credits his time at William & Mary as a Sharpe Scholar, Monroe Scholar and Reilly Undergraduate Summer Scholar as sparking his interest in policy research, and he hopes through his outreach to current students, he can help them make connections between their work today and future career paths.
"As W&M alumni, we have a responsibility to give back to W&M so it can continue to develop leaders to tackle the challenges of today and tomorrow," he says. "W&M has a rich tradition of preparing its alumni for service — from Thomas Jefferson to Chancellor Robert Gates '65, L.H.D. '98 to White House Press Secretary Jen Psaki '00, service is in our DNA. We need to help the next generation get the skills they need to solve the world's complex problems."
Lendway has also served his alma mater as a board member of the Roanoke Alumni Network, helping to connect fellow alumni with each other and their alma mater in the western part of Virginia. The network also organized welcome events for newly admitted students from the area.
"It was an honor to serve on that board and foster the strong William & Mary network, and to expand it by welcoming newly admitted students," he says. "I look forward to continuing my lifetime commitment to William & Mary."
Kayla Sharpe '17
Young Alumni Service Award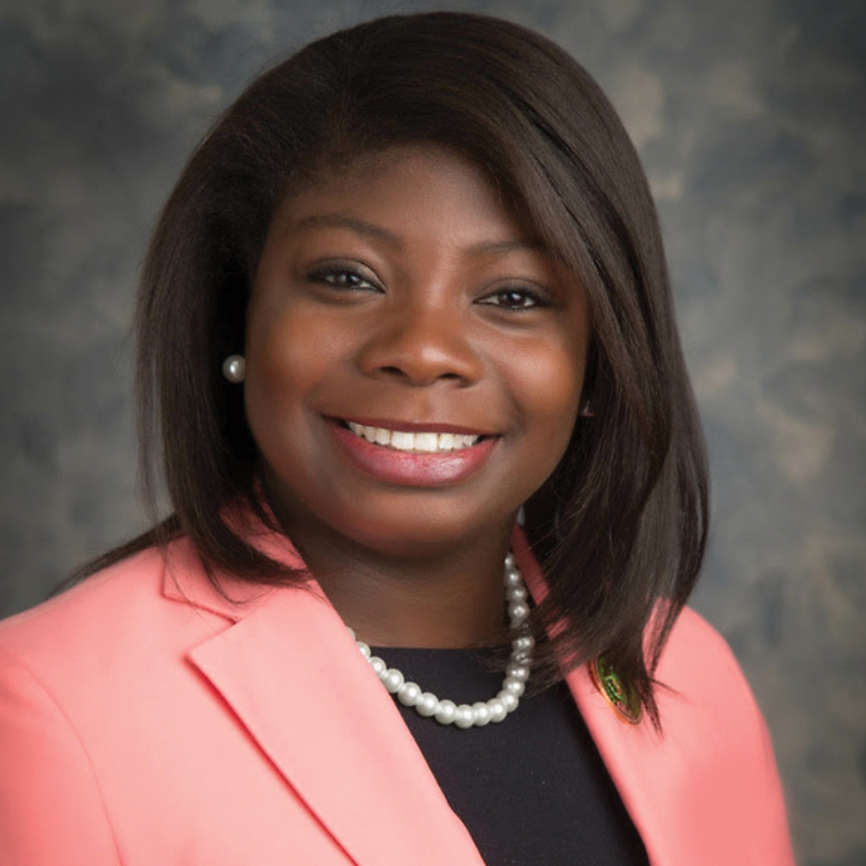 While a student at William & Mary, Sharpe discovered her passion for journalism. Now associate editor at Axios, she credits the support and encouragement of alumni as vital in helping her launch her career. She pays it forward to current students and fellow alumni who are interested in journalism by sharing her insights and helping them connect with other professionals in the industry.
"The alumni community is so robust, even if you went to school at different times or studied different things, you still find that common thread that reminds you of that spark you felt on campus," she says. "You have experience and a background that's going to be fruitful and important to somebody in our community, and you just need to take that first step and make that connection and from there, the possibilities are endless."
She also gives back to current students through her philanthropy to the departments and majors that made a positive impact on her student experience, from the Center for Student Diversity to the Flat Hat to the Study in D.C. Scholarship.
In the summer of 2015, she participated in the New Media program through W&M's Washington Center, which made a meaningful impression on her. Now, as a member of the Washington Center Advisory Board, she works to expand access to the Study in D.C. program, connect alumni in the Washington, D.C., metro area, and continue the success of W&M's Washington campus.
She also served as a member of the Strategic Planning Committee for James Monroe's Highland.
"I understand that W&M isn't perfect, but it has come so far and potential to grow and improve. I'm passionate about being involved and hands on in that growth to guide and give input to the people making decisions. W&M relies on every graduate to help realize that potential," she says.
Sharpe has served on the Young Guarde Council since her graduation, helping plan events and programs for alumni who graduated in the past 10 years. She became secretary in 2019 and currently serves as co-chair, representing the council on the WMAA Board of Directors.
"Kayla is a leader and a team player, while her passion for W&M is inexhaustible and contagious. She is extremely insightful, giving valuable recommendations on programming for Young Guarde and always ready to contribute her professional expertise and advice," says Courtney Hurt, assistant director of young alumni engagement. "What can I say other than Kayla is an outstanding person, committed volunteer and invaluable part of the W&M community!"
Jeff Herrick
Staff Service Award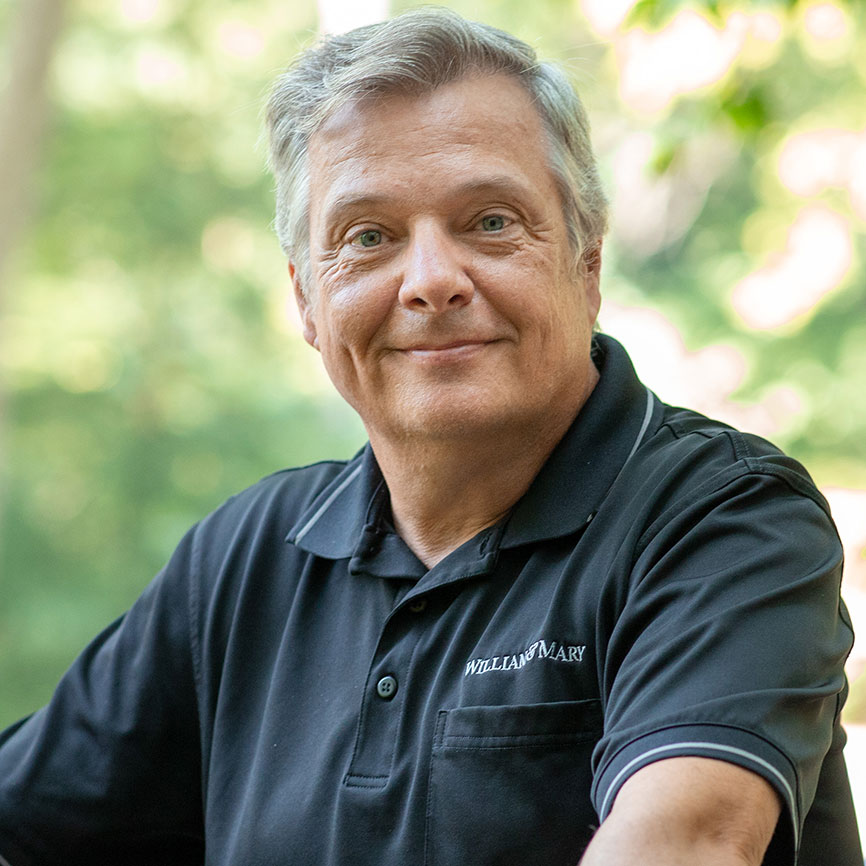 With pandemic restrictions in effect over the past year, virtual programming became more important. Herrick, in his role as assistant director of technical services for student unions & engagement, ensured that university and WMAA events of all kinds could be recorded and streamed to the audience worldwide.
Herrick is responsible for the audiovisual needs of constituents across campus. Since he joined the William & Mary community in 1993, he has been integral to many successful programs, including producing the Community Conversations online series with President Rowe, setting up microphones and projection in Commonwealth Auditorium for the Alumni Medallion Ceremony and ensuring the judges on the grandstand can be heard during the Homecoming Parade.
"Jeff Herrick has spent decades ensuring students, faculty and staff clearly see, hear and experience so much of what makes William & Mary, William & Mary," says Steve Tewksbury, executive director of university events. "Jeff constantly seeks ways to improve our classrooms, venues and special events and this past year, he has played a crucial role in the pivot to online communications. He works quietly and efficiently behind the scenes, and many feel a great sense of calm knowing that Mr. Herrick is at the rudder of these virtual vessels sailing out into the Tribe universe."
Jeff Kader '05
Coach of the Year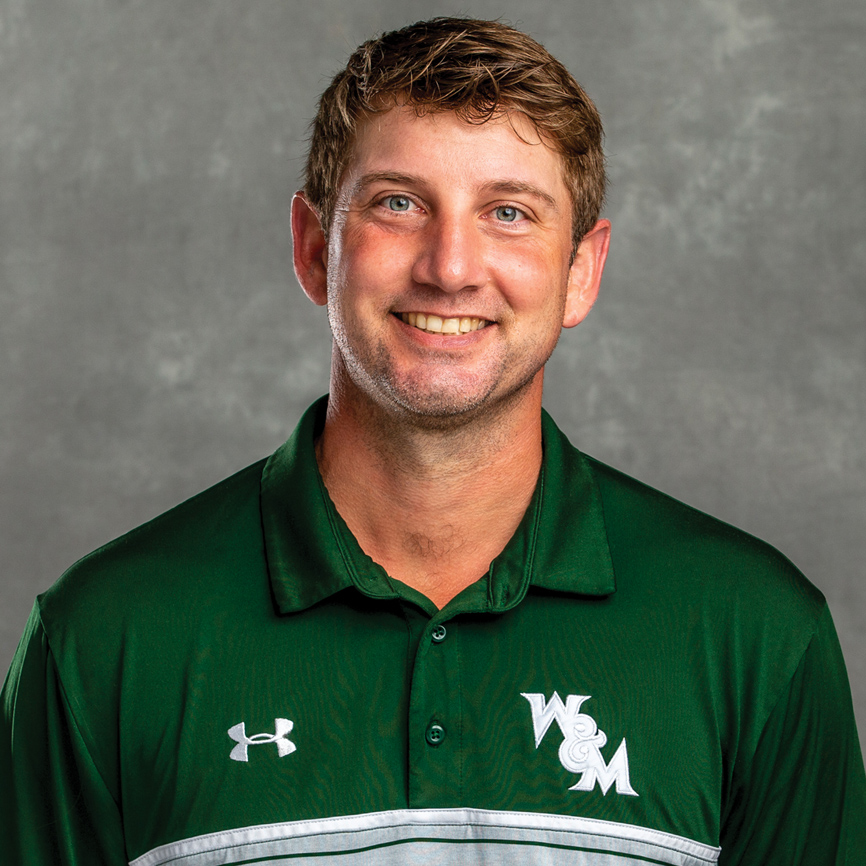 When Kader joined Tribe as head coach for men's tennis in 2015, it was like coming home — not only did he play tennis for the Tribe as a student at William & Mary all four years, he is one of the top players in the program's history. He was a four-time All-CAA selection in singles, and during his time on the team, the Tribe won 55 dual matches and finished each season in the national team rankings. He led the Tribe to a CAA championship in 2005 and was named the CAA Tournament's Most Outstanding Performer, the first in the program's history.
Now, as the team's head coach, Kader has led the Tribe to three CAA Championship matches and three appearances in the final Intercollegiate Tennis Association rankings. His players have claimed a total of 13 All-CAA awards (nine in singles and four in doubles). Three student-athletes earned first-team All-CAA honors last season under his tutelage.
He also guides and encourages his student-athletes to excellence in the classroom. Each of the last three seasons, the Tribe earned the ITA All-Academic Team award, posting a better than 3.2 team grade point average. Men's Tennis also placed 13 players on the ITA Scholar-Athlete list, honoring athletes with at least a 3.5 GPA, over the last three years.
His coaching style places William & Mary's values at the center of everything he does so his players can thrive.
"Beyond the team's success on the court, Jeff demonstrated remarkable care for his student-athletes amid the pandemic this year," says Jeremy Martin Ph.D. '12, M.B.A. '17, chief of staff to President Katherine A. Rowe. "He is a values-driven leader and sought out ways to improve the experience of his student-athletes, making good use of the space in the McCormack-Nagelsen Tennis Center for activities outside practice and competition — all within the university's Healthy Together Community Commitment protocols."