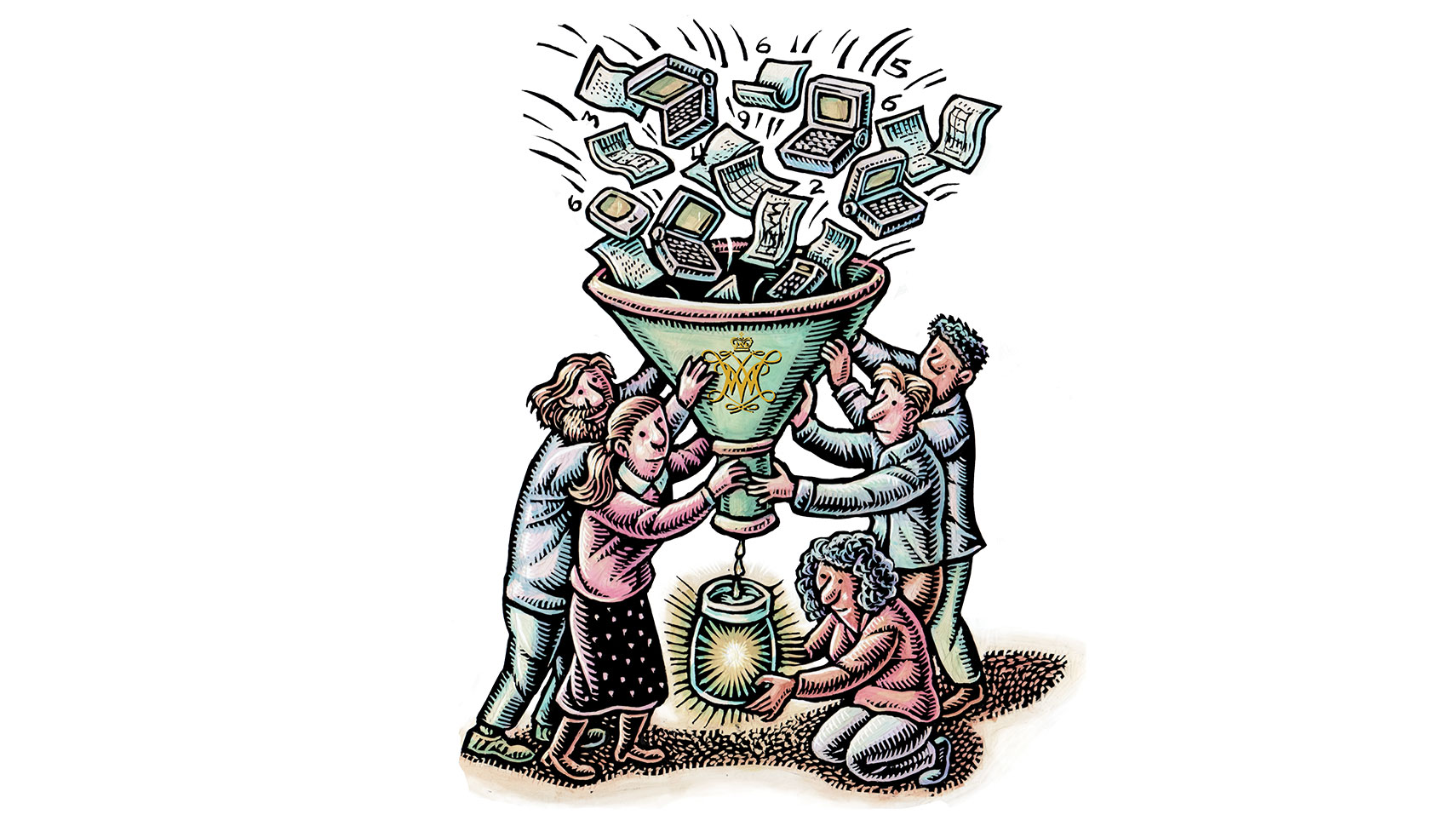 This fall, W&M launched a new bachelor's degree in data science, an interdisciplinary program that draws on faculty from the natural and social sciences and incorporates courses in linguistics, philosophy and communication.
Coursework embraces programming, modeling and ethics, giving students an understanding of the moral implications of working with algorithms and big data.
It joins the new Jump Start Data Science accelerated minor. During the summer, students take the first four classes required for a minor in data science and complete the remaining two courses the following academic year.
"A data scientist must be able to adapt their skills to a wide variety of situations and disciplines," says Ron Smith, a lecturer of data science, who taught the course Reasoning Under Uncertainty this summer. "As such, it's important for a data scientist to not only have a solid blend of mathematical and computational skills, but also have a keen eye for detail and be able to communicate their results to their audience."