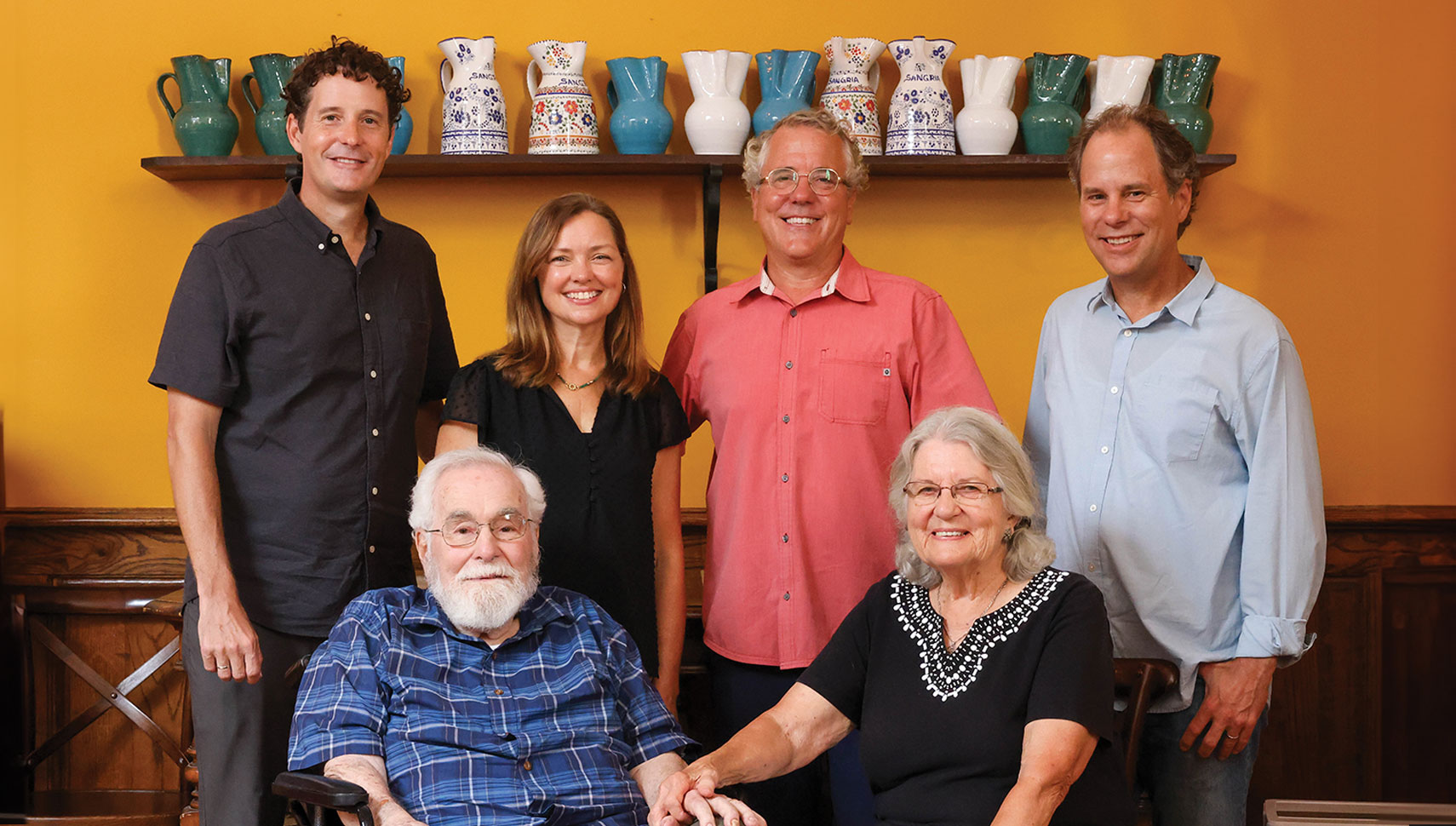 Inside an unobtrusive warehouse just west of Williamsburg is a treasure trove of Spanish delicacies. There are jars with saffron, colorful paprika tins, blocks of artisan cheese, bottles of olive oil, loaves of crusty Galician bread and — the crown jewel — jamón Ibérico, the richly flavored, dry-cured ham coveted by gourmands worldwide.
This is the headquarters of La Tienda, the leading online U.S. retailer of gourmet food and cookware from Spain, owned and operated by a family of William & Mary alumni.
La Tienda is more than a business for Don Harris '57, P '91, P '94, P '98 and Ruth Harris P '91, P '94, P '98 and their sons and daughters-in-law: Tim Harris '91 and Amy Brown Harris '91, M.A.Ed. '96; Jonathan Harris '94 and Stacey Reid Harris; and Chris Harris '98 and Rian Harker Harris '98. It is a platform to share Spanish food and culture, support and promote sustainable food production, and expand knowledge through engagement with W&M faculty and students.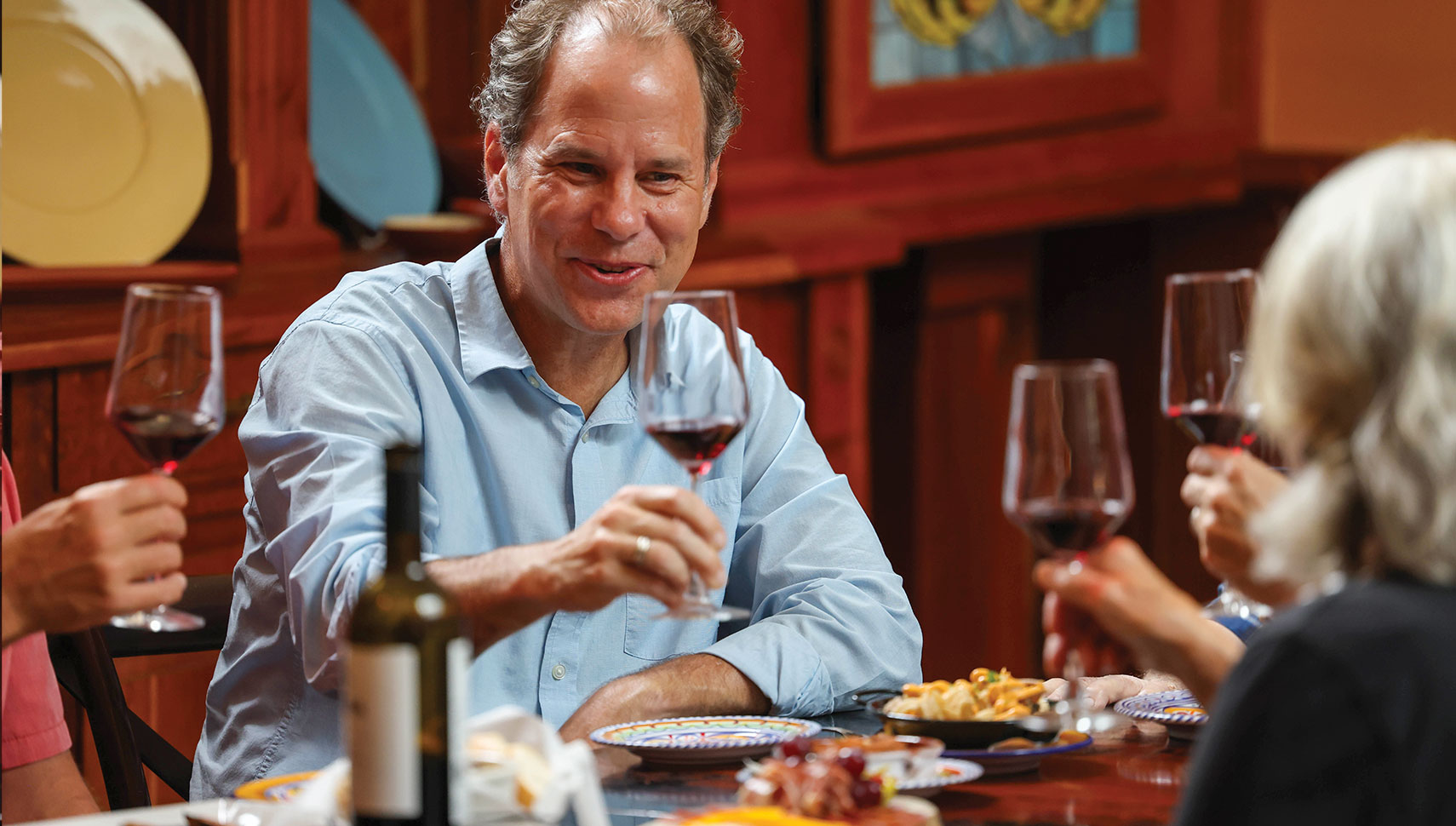 Williamsburg residents and visitors might be more familiar with La Tienda Tapas Bar & Market, which opened as a shop on Jamestown Road in 2010 and later expanded into a restaurant, now owned by executive chef Greg Mincher. But the online retail business came first, launching in 1996. The internet had just entered the public domain three years earlier, and businesses were still learning how to use it.
The inspiration for La Tienda came from the Harris family's deep connection to Spain, beginning when Don was stationed there as a chaplain in the Navy in the late 1960s and early 1970s. In the decades since then, family members have returned to Spain whenever they could, often bringing back mementos, works of art and favorite foods. The family recently established a study abroad scholarship that ecourages William & Mary students to explore Spain's Camino de Santiago. Read more in the online exclusive article "Traveling the Way."
After retiring from the Navy in 1988, Don served as the Episcopal chaplain for William & Mary students, based at Bruton Parish Church, and Ruth worked as a music librarian at W&M from 1989 to 2004. All three sons followed in Don's footsteps to become W&M alumni.
In the mid 1990s, when Ruth was battling breast cancer, the family looked for a way to pull closer. Don thought about their time in Spain, where they were influenced by families' day-to-day multigenerational interactions.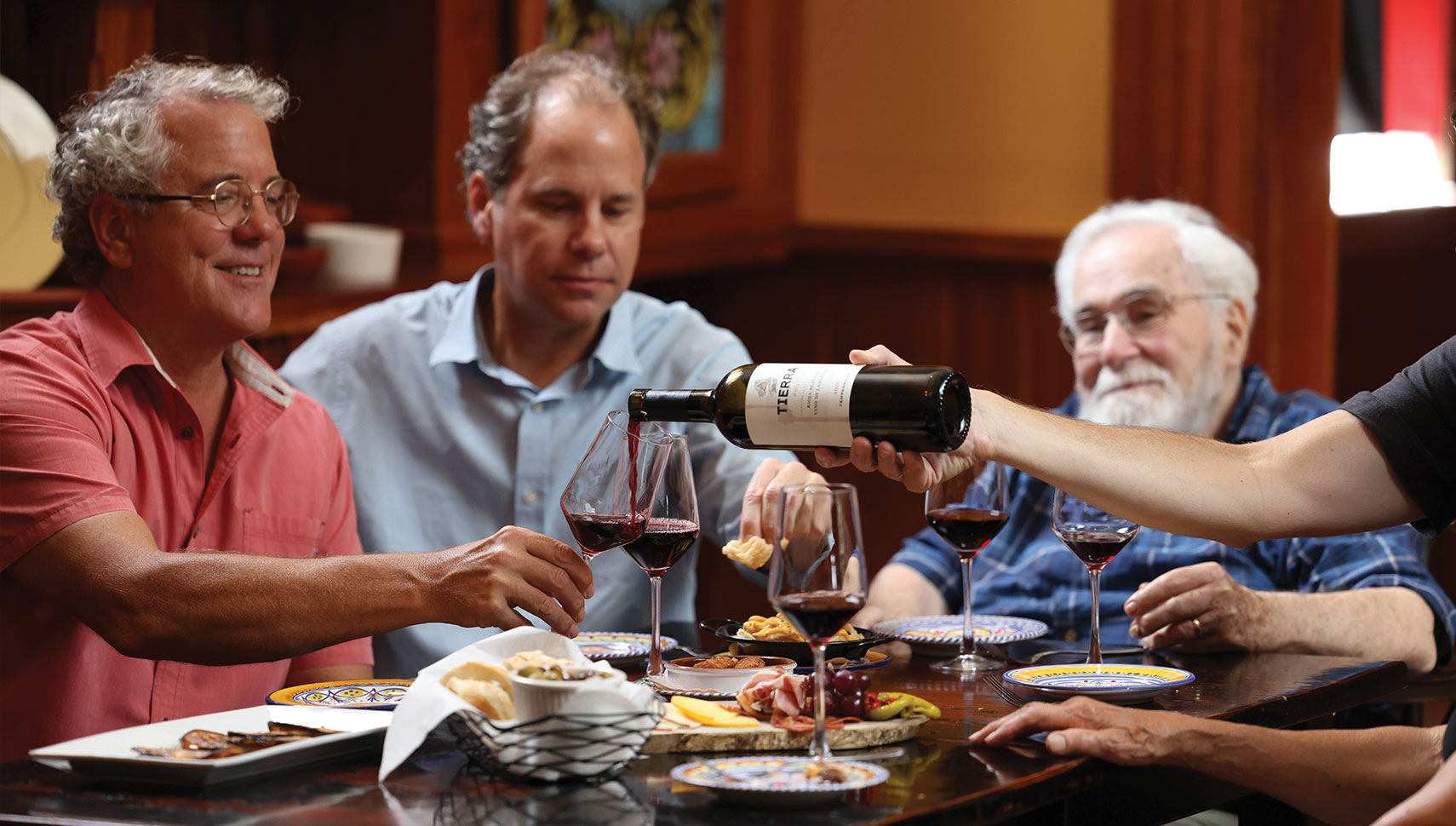 "Our family has always been interconnected and supportive — we learned that from the Spaniards," he says. "We said, 'Why not concentrate on Spain and find something we can do together?'"
Originally, La Tienda sold the kinds of Moorishstyle ceramic tiles and Spanish artwork that Don and Ruth had used to decorate their home in Williamsburg.
"While that was fun and interesting, it quickly turned out that people were most interested in the wonderful food of Spain, which at that time was hard to find," Tim says. "So we put up a picture of Spanish jamón and asked, 'Who out there is interested in ordering ham from Spain?'"
Lots of people, it turned out. But working through customs issues to import the ham proved to be a hurdle that took a couple of years to resolve.
"While we were waiting for the ham to come in, customers started to ask for other products," Tim says. "So we began to bring those in, and it just took off organically."
Today, La Tienda carries 800 products and fills about 150,000 orders a year, exporting goods from Valencia, Spain, to the port of Norfolk and then shipping them all over the United States and Canada by UPS. It has grown from a small family operation to one with 40 to 100 employees in Virginia, depending on the season, as well as two in Spain, at offices in Valencia and Zarautz.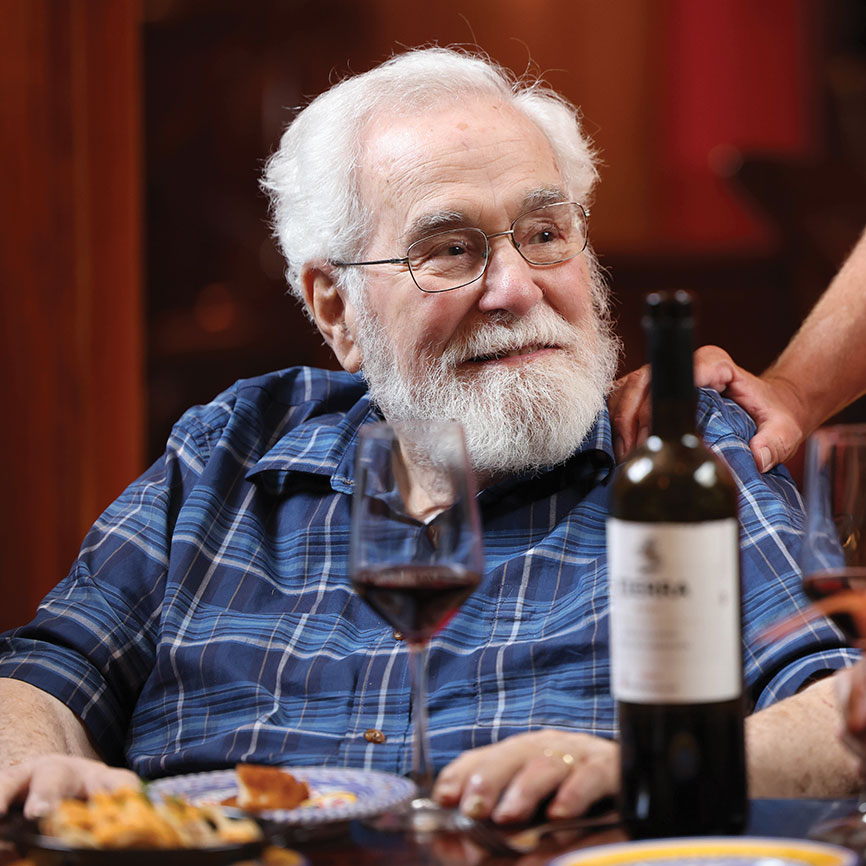 As they developed the company, the Harris family maintained ties with William & Mary, hiring interns and graduates, receiving advice from Raymond A. Mason School of Business faculty members and providing case studies for business students. Cate Bruce-Konuah Faddis '91, a Pi Beta Phi sorority sister of Amy Harris, currently serves on the company's board of directors.
Hector Guerrero, a professor emeritus and former director of the Resident MBA Program at the business school, served on La Tienda's board of directors from 2005 to 2015. At that time, the company was expanding its distribution network, and Guerrero worked with the Harrises on making the transition from an informal family operation to a more businesslike structure.
"There had to be an organizational chart," he says. "There had to be responsibilities for decision-making. I helped them think through the process of how to organize."
As a result, Tim took on the role of CEO, overseeing the operational and financial side of the business, while Jonathan became president and head of product development. Their younger brother, Chris, who works for the U.S. Department of State as senior political-military officer for Ukraine, provides a physical presence for the family in Spain, where his wife, Rian, is serving as deputy chief of mission at the U.S. Embassy in Madrid.
Several other businesses have spun off from La Tienda: Virginia Packing LLC, a specialty USDA packaging facility, and Costa Brava Mediterranean Foods, both in Toano; and Austin, Texas-based Texas Iberico, which produces ham from Iberico-breed pigs raised in the Texas Hill Country. The family also established the Harris Family Foundation, which supports local food relief efforts. 
During the pandemic, La Tienda Tapas Bar became a community kitchen that provided free meals to front-line workers. The restaurant also offered food to the community in a pay-what-you-can model and established the first Virginia outpost of World Central Kitchen, the nonprofit run by chef Jose Andres, providing thousands of meals to families living in motels and homeless shelters during the early days of the lockdown. 
In spring 2023, W&M graduate business students scrutinized La Tienda's voluminous ecommerce data as part of the master of science in business analytics (MSBA) capstone course taught by professors Rachel Chung and Guillermo Rodríguez-Abitia. The goal was to better understand clients' behavior, with a focus on customer retention.
"We learned that our best repeat customers live in the Midwest, which has allowed us to better target our marketing," Tim says.
For Stefanie Guizar Diaz '22, M.S. '23, one of the main takeaways from working on the project was the importance of understanding customer demographics. "I had already accepted a data analytics consulting job prior to working on the project," she says. "Working with La Tienda reassured me that consulting is the right field for me."