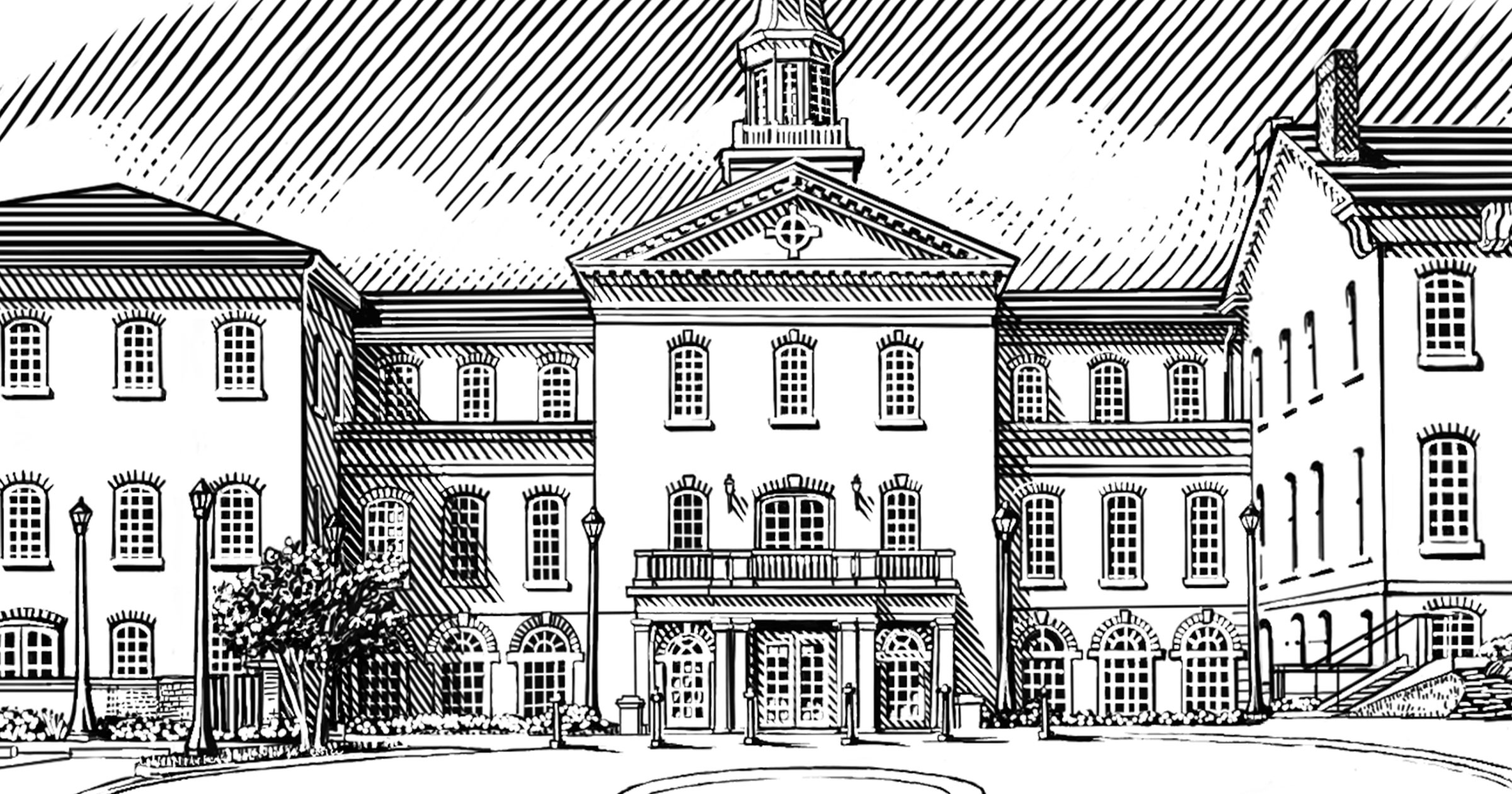 Several years ago, I attended a William & Mary Women event and had a great conversation with Sue Roache Warner '64, P '91. After learning a little bit about me and my interests, she asked me a simple question that had a profound impact on my relationship with my alma mater: "Would you be interested in joining the W&M Alumni Association Board?"
I accepted her invitation and I'm so glad I did. I was elected to the board in 2018 and have learned so much from this passionate group of alumni. Board members are from a wide variety of backgrounds, class years and regions, and we are dedicated to ensuring all alumni can be engaged members of the W&M community. In 2021, I became chair of the board development committee so I could do for others what Sue did for me — open the door to board service and deeper engagement with the university.
When my fellow board members asked me if I'd be willing to serve as president of the board, I was hesitant at first. This is already a big year, with my son, Michael, starting his freshman year at William & Mary. He's joining my daughter, Sarah, who is a rising senior at the Alma Mater of the Nation. But I also knew it would be an opportunity to serve this place I love so much. After all, I have a vested interest in the Alumni Association's success — when my children are alumni, I want them to feel like they belong, that their voices are heard and that they have a lifelong relationship with William & Mary.
I am thankful that my tenure on the board allowed me to get to know Howard J. Busbee '65, J.D. '67, M.L.T. '68, L.H.D. '22, P '90, P '04, G '21, who passed away unexpectedly in May. Those numbers after his name represent undergraduate, graduate and honorary degrees and two children and one grandchild who are alumni — but they don't even tell half the story of his dedication to William & Mary over many years. His passing reminds me that our time as students is brief, but our connection as alumni is lifelong.
Our board, and our Alumni Association, includes representatives from the Olde Guarde (50 or more years since graduation), the Young Guarde (within 10 years of graduation) and everyone in between. To the newest members, the Class of 2023, welcome! There is a community of more than 110,000 alumni worldwide standing ready to help you at every turn, no matter when you graduated. We should all feel confident reaching out to members of the W&M community for advice, introductions to people in their professional networks or about job and internship opportunities. Our new platform, One Network (onenetwork.wm.edu), is designed for exactly those kinds of connections. It's easy (and free) to sign up and get started. It's part of our Vision 2026 careers initiative and our commitment to being your career partner for life. And if you know of an opportunity or want to share your advice and connections, don't wait to be asked — jump in today.
How often do opportunities slip by us because we were just waiting to be asked? So I'm asking each and every one of you today — would you like to be more involved in the life of your alma mater? There are so many ways you can participate. Visit wmalumni.com/volunteer to raise your hand. Make your account on One Network. Email alumniceo@wm.edu with comments and questions. Attend Homecoming & Reunion Weekend. And whenever someone asks you about your college days, that green and gold hat you're wearing, or your travel plans this fall, tell them about William & Mary. They'll be glad they asked.