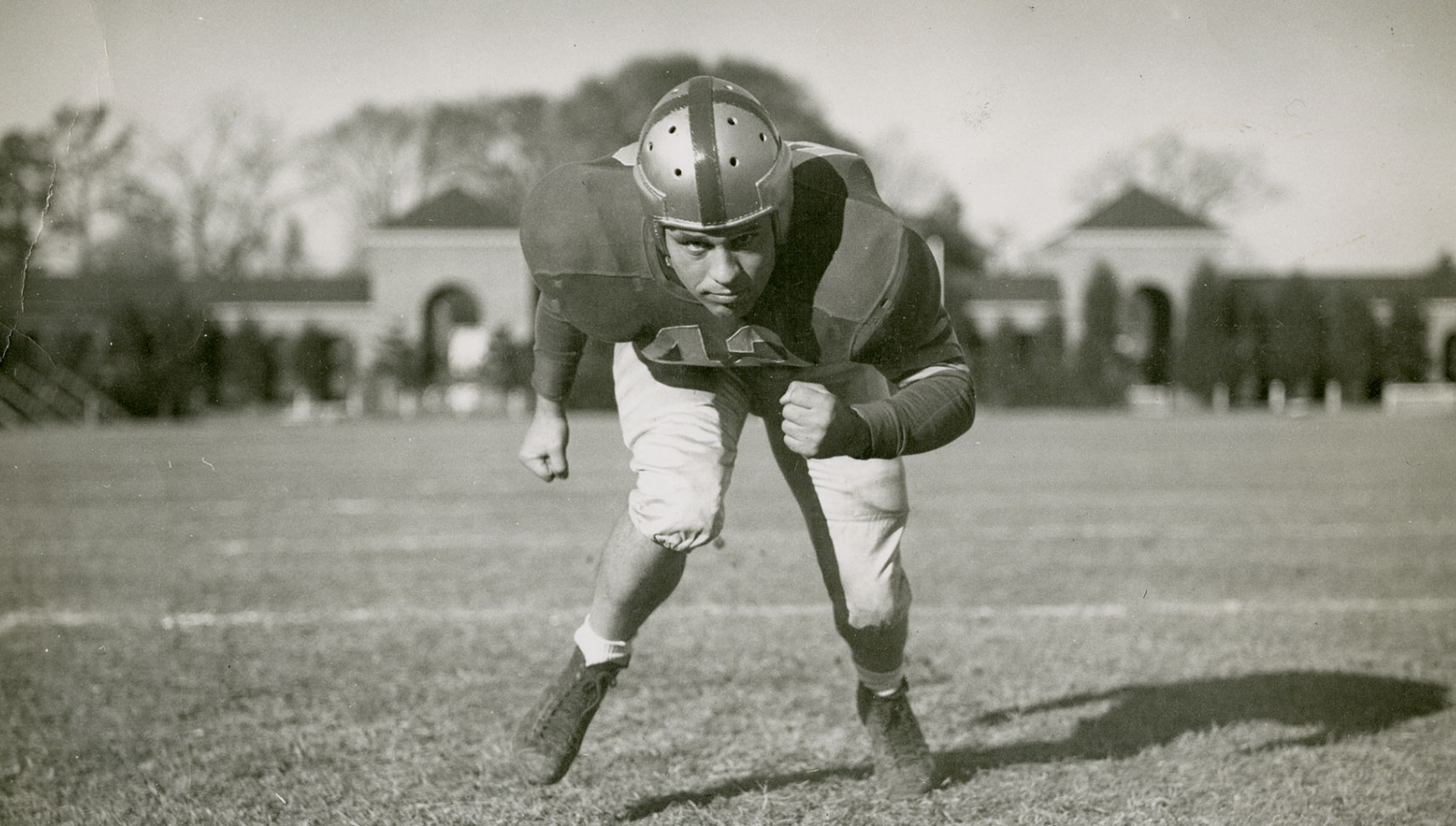 In the fall of 1953, the W&M football team accomplished what no other college is likely to repeat. The team of only 24 players lost only once in its first six games and finished with a winning 5-4-1 record.
The success of that team, known as the Iron Indians, restored a spirit of pride on campus. Coached by Jackie Freeman '44, this remarkable team, not expected to win a single game, defeated Richmond, three Atlantic Coast Conference Schools — Wake Forest, N.C. State and Virginia Tech — and tied a nationally ranked Navy.
Eleven team members played every minute of every game and captured the imagination of students, the media and football fans throughout Virginia and across the country. A Life magazine story featured the team as it was honored in a special post-season convocation — the last event held in Phi Beta Kappa Hall before it was destroyed by fire two weeks later during the Christmas holidays.
Two former sports information directors from that era, Rene A. Henry '54 and Peter Kalison '57, P '92, share personal memories of that team in the magazine's online edition. Relive the heroics of that historic squad of 70 years ago and the excitement on campus at magazine.wm.edu/1953-football.