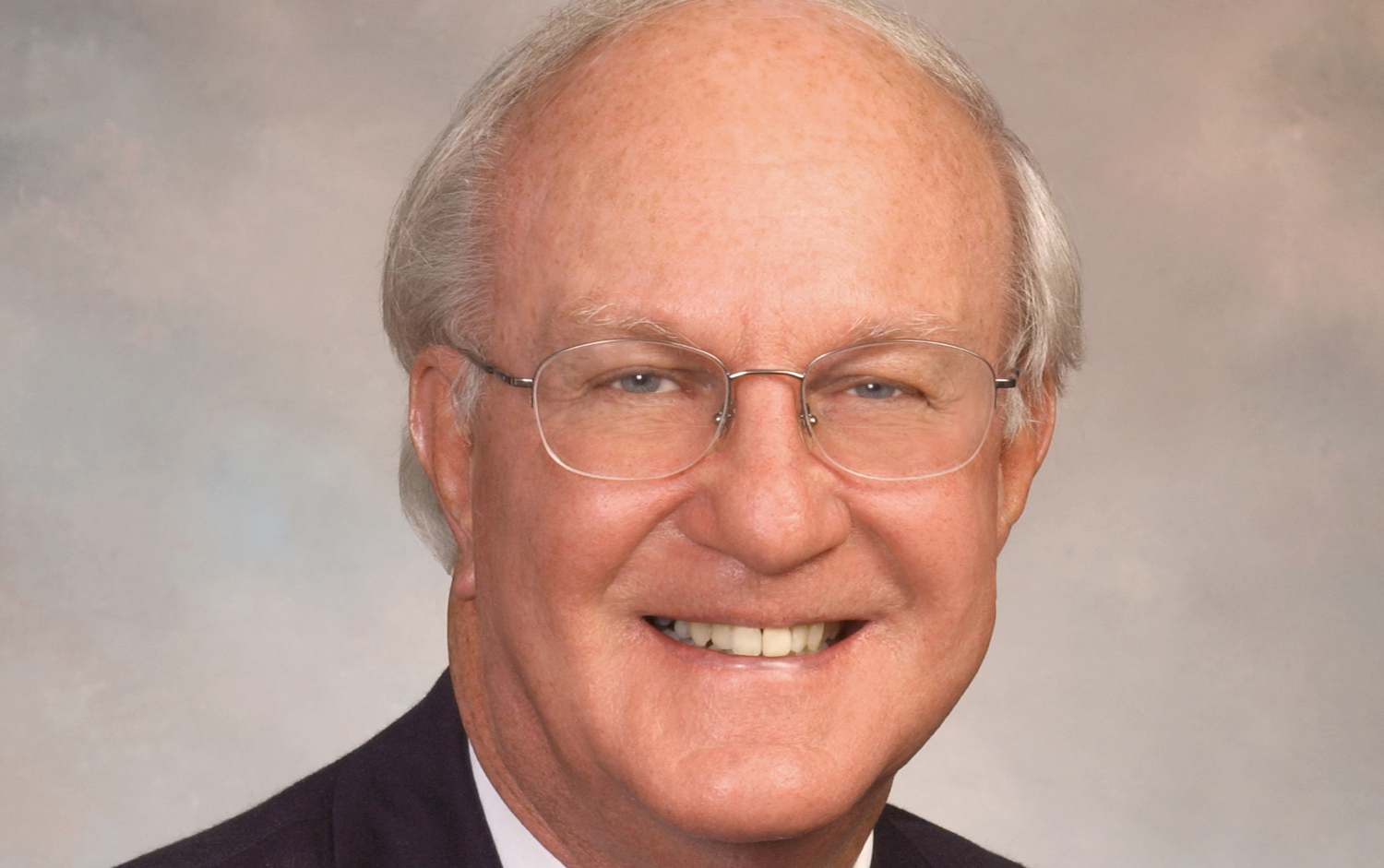 Each year that A. Marshall Acuff Jr. '62, L.H.D. '07 attends Homecoming & Reunion Weekend, he looks forward to catching up with classmates. This October, he has even more to look forward to: he is serving as this year's Homecoming grand marshal.
"I'm very honored and flattered to be selected for this honor," Acuff said. "William & Mary has been a big part of my life ever since I matriculated in 1958 as a freshman."
Serving as grand marshal is a position reserved for alumni who show true commitment to the university. The grand marshal leads the Homecoming Parade and is recognized on the field before the football game. This year's parade is on Friday, Oct. 18, at 4:30 p.m. and travels down Richmond Road. The football game begins at 3:30 p.m. on Saturday, Oct. 19, in Zable Stadium.
For decades Acuff has given of his time, talent and treasure to William & Mary. In 1993, he was awarded the Alumni Medallion, the highest and most prestigious award given by the Alumni Association. His volunteer service includes chairing the VIMS For the Bold campaign committee and serving on the William & Mary Business School Foundation board, the William & Mary Foundation board, the Board of Visitors as well as the Richmond regional For the Bold campaign committee.
Acuff was also Rector of the university from 1996 to 2000 and president of the William & Mary Alumni Association from 1989 to 1991. In 2017, Acuff made a $5 million commitment to advance shellfish aquaculture research at William & Mary's Virginia Institute of Marine Science (VIMS) and to help fund the expansion of the Alumni House.
As a young boy growing up on the Eastern Shore of Virginia, Acuff considered two things when selecting a university — should he attend a liberal arts university and if so, which one would be the perfect fit?
"In the late 1950s there was a great deal of discussion about whether the best path toward a career would be the liberal arts or something that was more focused on science and technology," Acuff said. "This was driven by the launch of Sputnik by the Russians in 1957."
Despite the national push toward science-focused careers, Acuff chose a liberal arts university because of the broader educational value it offered. He favored William & Mary over other universities because of its size and the sense of community it provides.
"My William & Mary education taught me to be analytical, which served me well in my career," Acuff said. "It was more than just memorizing lots of facts, which is an advantage of a liberal arts education. It was being able to look at a problem, size it up and move on from there."
A few years after graduating with a degree in economics from William & Mary, Acuff earned an MBA from the University of Michigan. He is currently a managing director at Silvercrest Asset Management LLC in Richmond, Virginia. His prior career experience includes more than 30 years at Smith Barney, serving as a senior member of the Investment Policy Committee.