All

Online Exclusives
New Scholarship Honors Adrienne Vaughan '00
Alumna's widower and friends establish fund to provide need-based support for students from the Portsmouth, Virginia, region
November 9, 2023
By Tina Eshleman

On the last weekend of September, Adrienne Vaughan '00 had planned to gather with six close friends from William & Mary for what would have been their 25th "friendiversary" — a time for catching up on life events, laughing over old memories and creating new ones.
Instead, her friends spent the time together in Williamsburg consoling one another after her sudden and tragic passing a month earlier at age 45. Vaughan, a book publishing executive, wife and mother of two and cherished friend, colleague and mentor, died Aug. 3 in a boating accident while on vacation with her family in Italy.
Stunned and heartbroken, Vaughan's friends collaborated with her widower and fellow William & Mary alumnus, Mike White '00, to find a way to honor her extraordinary life. It didn't take them long to settle on a plan to establish the Adrienne Vaughan Memorial Scholarship Endowment, which will provide need-based support for Virginia students from South Hampton Roads, including her hometown of Portsmouth. The group pledged $50,000 and by Nov. 8 had commitments totaling $92,500, including gifts from 182 donors.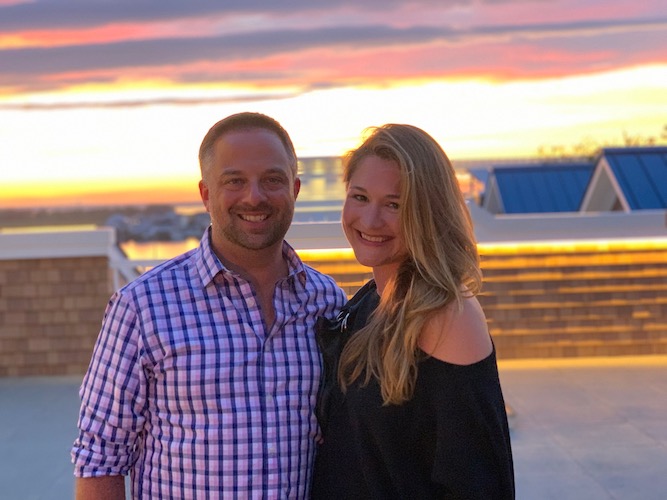 "Adrienne was proud of her roots in Portsmouth and proud that she had gotten into William & Mary," White says. "The success that she had in her career was largely linked to what she had she learned there. I think this scholarship would mean a lot to her."
William & Mary is where Vaughan met White, and where, through joining the Kappa Delta sorority, she formed the circle of friends with whom she remained closely connected in the years since graduation — the same friends she had planned to reunite with in September. Along with her best friend from childhood, Jennifer Smith '00, the group includes Erin Dillon '00, Christina Colabella Wilds '00, Stephanie Haberman Bordas '01, Anne Desmond Warden '02 and Ashley Glacel '02.
Although White had known Vaughan socially at William & Mary, they didn't start dating until their senior year, while taking a business class together. A New Jersey native, he was drawn to the "smart, beautiful, kind, thoughtful, resplendent Southern woman" sitting next to him in class. He laughs at the memory of going to see the movie "Fight Club" — Vaughan's choice — as their first official date, because they never had a lot of drama or stress in their relationship.
"She was one of a kind, very easygoing, relatable and compassionate," he says. "We just clicked. We loved being with each other."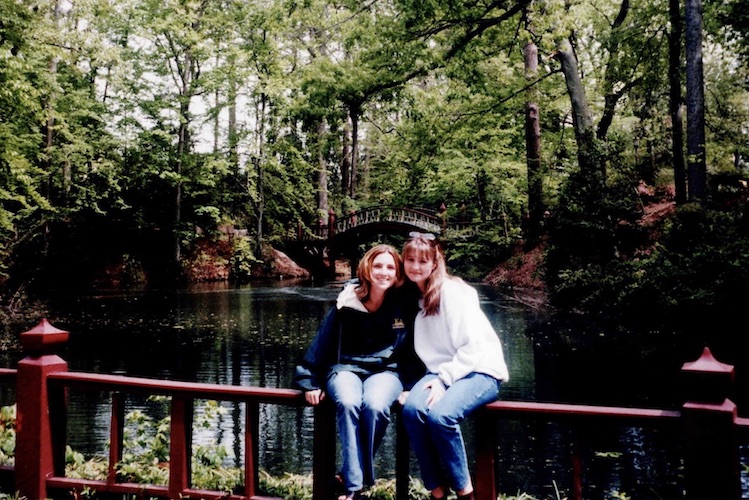 Vaughan's father, the late Lenny Vaughan M.Ed. '85, P '00, was a high school English teacher and administrator with a love of literature that he passed on to his daughter. Described by her friends as having a poet's heart, Adrienne envisioned a career in business and chose to major in finance with a minor in Japanese.
"Why are you taking Japanese?" Warden recalls asking her during a walk on campus one day. "She said, 'That's the language of business, and I'm not going to go into business and not be able to understand what businessmen are saying.'"
A strong advocate for women's rights and human rights, Vaughan was influenced by the women's studies classes she took at William & Mary, Smith says. "They opened our eyes to women with lives, experiences and plights so different from ours. That was something that resonated with her."
After graduating from William & Mary, both White and Vaughan began publishing careers at Scholastic Inc. Vaughan went on to work for several other publishing companies before joining Bloomsbury USA, the stateside arm of a British publishing company, in September 2020.
Vaughan and White married in 2005, and each earned an MBA — hers from New York University's Stern School of Business in 2007 and his from Baruch College in 2006. They became devoted parents to two children: Leanna, now age 14, and Mason, 11.
Vaughan was promoted to the role of president at Bloomsbury USA in 2021 after serving as chief operations officer and executive director, and was elected to the board of directors of the Association of American Publishers in 2023. One of Bloomsbury's books, "Chasing Me to My Grave: An Artist's Memoir of the Jim Crow South," won the Pulitzer Prize for biography in 2022. During Vaughan's tenure at Bloomsbury, the United States became the company's biggest market, Bloomsbury CEO Nigel Newton said in a statement after her death.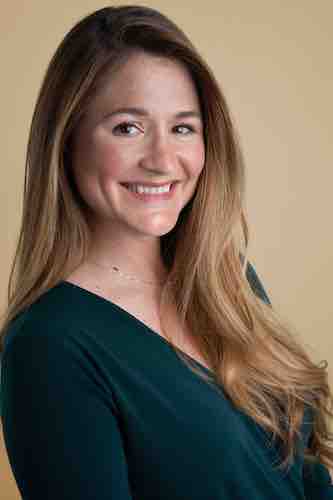 "Adrienne was a natural business leader with a great future ahead of her," Newton said. "She was deeply loved by colleagues due to her combination of great personal warmth with a fierce determination to make the business succeed and grow. Her business instincts were outstanding and she loved authors, readers and her colleagues equally."
During their September gathering, Vaughan's friends shared memories and stories about her influence on their lives: She helped Glacel find her first job after college. She was a role model as the first woman in their circle to have children while pursuing a career. She was on hand for weddings and baby showers. She inspired two of the friends to start their own businesses. She wasn't afraid to take risks and apply for high-level positions. She loved encouraging other women and celebrating their successes.
"Adrienne had this way of instilling confidence in you and then demanding you act on it," Smith says. "And then she would follow up later and make sure you still had that self-assurance she thought you should have in yourself."
Warden, who decided to major in business at William & Mary because of Vaughan, remembered expressing uncertainty during a conversation 10 years ago about continuing her career while raising children.
"Adrienne said, 'Of course you can do all these things. You just have to make the choice. So just do it,'" Warden says.
"And she would say this laughing," Glacel adds. "There was no meanness. She had a great laugh."
Warden took Vaughan's advice and returned to work full time, eventually holding leadership positions at the global communications firm Edelman and other organizations. In October, Warden became CEO of the American Pecan Council and American Pecan Promotion Board — an opportunity that she found daunting, but one that she knew Vaughan would not have hesitated to pursue in her shoes.
"I had the interview after Adrienne died, and I channeled all of her girl-boss energy and took it into the interview," she says. "And I got the job."
A memorial service for Vaughan is scheduled for Dec. 16 in New Jersey and will be livestreamed so that more friends, relatives and colleagues can attend virtually. To contribute to the scholarship, please visit the scholarship's giving page.