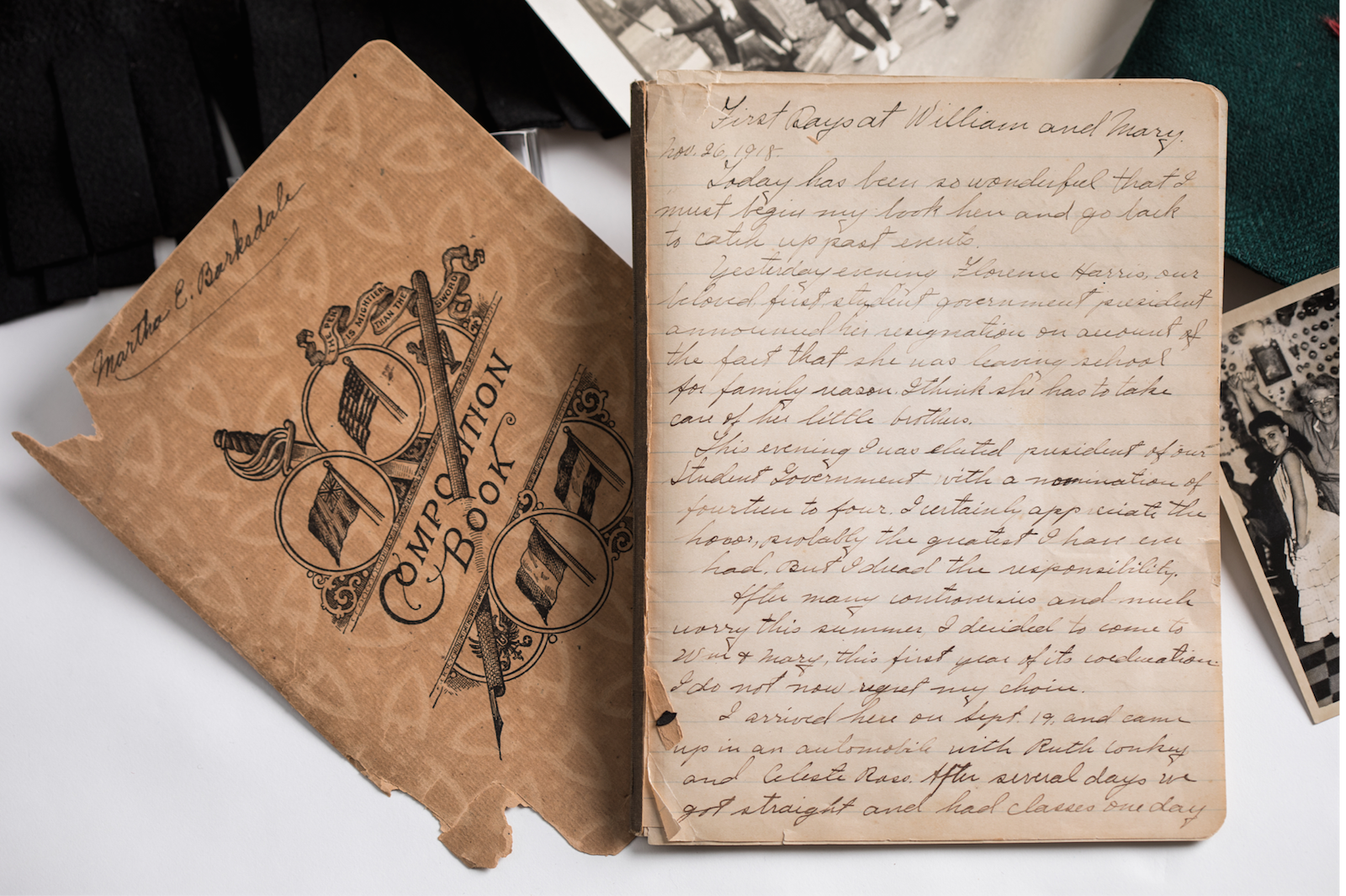 In the fall of 1918, 24 women were admitted as undergraduate students at William & Mary. During the 2018-19 school year, we are celebrating the accomplishments of more than 55,000 alumnae, students, faculty and staff who have followed in their footsteps. In the coming months we will be featuring vignettes from our fall 2018 cover story on the 100 years of coeducation at William & Mary. This is the first in that series.
EARLY EXPERIENCE
Many of the first women students at William & Mary didn't think they were groundbreakers, although most women following in their footsteps think otherwise. In the early part of the 20th century, when life expectancy for women was 42 years and there was no minimum wage, the world was changing around them. Looking back, coeducation was important, but in 1918, most of the attention was on World War I.
In the first years of coeducation at William & Mary, rules were strict.
Women students had to be in their dorm right after dinner and either in their room or the library between 8 and 10 p.m. If they wanted to leave campus, they needed a permission slip. They couldn't ride in someone else's car unless they had an approved adult driver.
Campus life, though, was more than just rules. In 1918, women students had an after-dinner social hour in their dorm until 8 p.m. Every night, they rolled up the carpets in the lounge and danced to music played from one of their hallmates on a piano. They formed their own student government and sports teams, and while some early women students said their experience was hard, others remembered their time at William & Mary as the best in their lives.
The early experience of women at the university, so different from that of today, is recorded in normal pieces of everyday life. A handmade pillowcase recalls the university's early colors of orange and black. Scrapbooks and diaries record historic events, like a visit from U.S. President Warren G. Harding LL.D. '21 in the early 1920s. Harding attended William & Mary President J.A.C. Chandler's inauguration and received an honorary degree.
A monogrammed blazer reminds us how students used to dress, and debonair dance cards recall their social lives. Some of their stories survive in university records and oral histories. Some of the first women, like Martha Barksdale '21, have places on campus named after them today.
Even if their artifacts didn't survive, even if their journals and photographs have been lost with the passage of time, their legacy remains. Those women were the firsts, and even if they didn't realize it, they were groundbreakers.