If you walked inside the Chi Omega sorority house on a typical afternoon in the early 2000s, you probably would have seen sorority sisters gathered in pajamas on the couch with hot drinks and snacks, watching C-SPAN or White House press conferences.
"It was not a normal thing to do, and I think we knew that at the time, but it was just so much fun," says Christy Boardman Grubbs '02, one of the pajama-wearing, C-SPAN-watching, Chi Omega sisters.
Coming from different political backgrounds, many of them had interned on Capitol Hill or were studying government, and current events were almost always on their conversational menu. Around the turn of this century, Chi Omega was a unique group of motivated women, true to the "work hard, play hard" mentality.
And now, about 20 years after graduation, many of these women have achieved enormous success in political or policy-related fields. Stephanie Murphy '00, Denise Feriozzi '01, Amanda Turner '00, Jen Psaki '00 and Boardman Grubbs herself have made lasting impacts as a congresswoman, consultant, White House press secretary and lobbyist, respectively.
The tradition of public engagement among Chi Omega members has lived on since that time as well, with more recent alumnae such as Kathleen Gayle '15 and Caitlin Oakley '12 also making their mark in Washington — Gayle as a congressional legislative and communications director and Oakley as national spokeswoman for the U.S. Department of Health and Human Services.   
These accomplished women each trace their success back to their time with William & Mary, and specifically Chi Omega. In April, the sorority launched a yearlong celebration marking the centennial of its Omicron Beta chapter in a virtual event that was broadcast from the Wren building and attended by about 200 students and alumnae. During that event, centennial co-chair Beth Sala Covin '83, P '21 announced a fundraising effort for renovating the Chi Omega chapter house, which was built in 1929 and last renovated about four decades ago. There, through chapter meetings, study sessions, leadership opportunities, social events and thought-provoking conversations, generations of women learned that sisterhood is a foundation for success.
The Congresswoman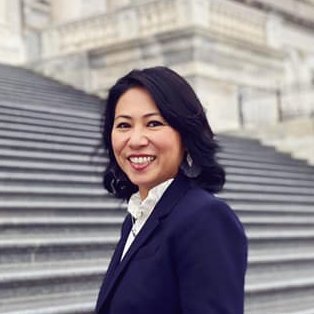 Stephanie Murphy chose William & Mary because on her first visit to campus it felt like home. She was the first woman to attend college in her family, Vietnamese refugees who immigrated to the U.S. when she was six months old. Freshman year was a learning experience. She hadn't consistently eaten American food before, and she realized the need for basic things, like shower shoes, on the fly.
Murphy joined Chi Omega her sophomore year, looking for a larger group of friends. The sorority, she says, also felt like home. Murphy remembers Sunday night chapter meetings, brownies made to entice freshman sisters to participate in study halls, the words of the Chi Omega Symphony: "To be womanly always; to be discouraged never."
She never forgot those words.
After years of working in teaching, consulting and government, Murphy ran as a Democrat against a Republican 24-year incumbent for the congressional seat in Orlando, Florida. After a long campaign, she became the first Vietnamese-American woman elected to Congress, in part she says, due to the grace and grit learned at William & Mary.
And then she became a freshman again. Just like college, Congress is filled with people united by shared values but diverse perspectives. Just like college, you have to spend time together to get along. Just like in college, Murphy now has a roommate — also a congresswoman.
Murphy spoke at William & Mary's 2018 Convocation, in front of the Wren Building and a crowd of eager freshmen. Almost 20 years removed from her time at William & Mary, Murphy looked into the crowd, saw the diversity in the student body and felt more secure in her skin.
It felt like home again.
The Legislative Director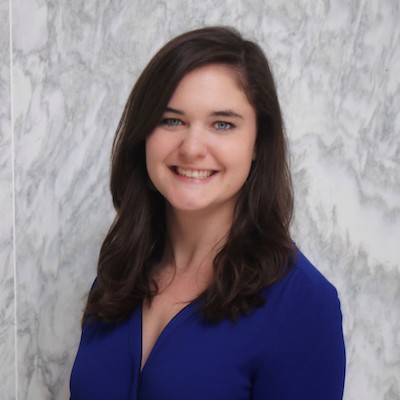 On the opposite side of the political aisle, Kathleen Gayle works with Rep. John Rose, a Tennessee Republican, as legislative and communications director. On April 8, between answering questions about Chi Omega for this article, she was busy coordinating communication in response to breaking news and holding meetings to prepare for an upcoming House Financial Services hearing.
Gayle's mother, Wendy Brower Gayle '76, and one of her sisters, Leigh Gayle Goetschius '12, M.A. '16, were both Chi Omega members, and Kathleen had her heart set on joining the sorority, even before arriving on campus as a student.  
She also developed a passion for politics. While a student, Gayle worked as an intern on former Virginia Gov. George Allen's Senate campaign and spent two summers as an intern in the office of U.S. Rep. Rob Wittman, a Virginia Republican who represents the Fredericksburg area, where she grew up. During her senior year, she lived with two close friends in one of the triple suites on the third floor at Chi Omega. Both friends were active in politics and interested in talking about policy.
"The fact that I was able to have strong, thoughtful discussions with them definitely solidified my interest in the political sphere and policy," she says.
While she hasn't interacted personally with Murphy or Psaki, "those are the kind of role models that are coming out of this sorority on either side of the aisle," she says. "They're both women who have achieved so much and are role models to all the women who are in Chi Omega or hoping to go Chi Omega or just hoping to go to William & Mary at all."
Gayle says she gained valuable experience as Chi Omega's recruitment chair.
"I attribute a lot of my organizational skills now — and being able to talk to people and being able to run a project from start to finish — to that experience," she says. "I think back on it fondly, because it was one of the first roles where I had to be really dedicated and detail-oriented, and I use those skills every day in my job."
The Campaigner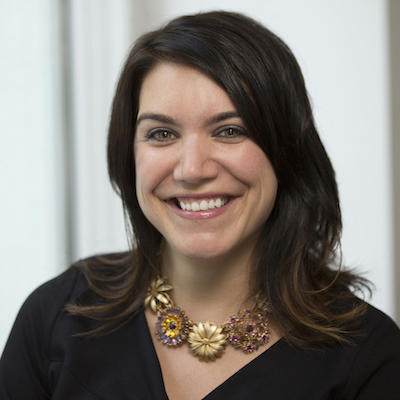 A New Jersey native who had never before been west of Philadelphia, Denise Feriozzi '01 was in South Dakota, fighting tooth and nail on a U.S. Senate campaign a year after graduation. When the ballots were counted after months of work, Feriozzi's candidate won by just over 500 votes. That campaign showed Feriozzi that she could make a difference; that campaign launched her career.
Feriozzi became one of the country's top campaign strategists before moving to EMILY'S List, an organization that supports pro-choice Democratic women running for office. She worked as their political director for seven years before transitioning to her current job at Civitas Public Affairs Group, a public policy consulting firm founded by activists from the marriage equality movement. Feriozzi brings the precision of campaign work to her current job, where she helps a set of clients effectively achieve their goals.
"Relationships are your currency in politics," Feriozzi says. "They carry you through your whole career."
She realized the value of relationships first during her time in Chi Omega. The rush experience, she says, prepared her for professional social engagements while helping her form lifelong friendships.
Not too long ago, in the halls of the conference center hosting the Democratic National Committee, Feriozzi turned around and saw Murphy. They both yelled with delight before rushing in for a hug.
Just weeks before, Feriozzi had been in a string of meetings, where she and other staff from EMILY's List reviewed candidates for their organization's endorsement. When Murphy's name came up, Feriozzi, at first, didn't recognize it — until Murphy's picture appeared, and an open-mouthed Feriozzi said, "Oh my God, she was my sorority sister in college." But when she thought about it, Feriozzi wasn't surprised. EMILY's List gave Murphy its endorsement.
The Spokesperson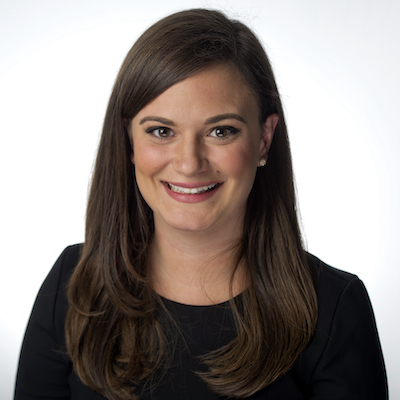 The past few years have been eventful ones for Caitlin Oakley, who was serving as press secretary for Rep. Tom Price, a Georgia Republican, when he was chairman of the House Budget Committee. When Price was nominated — and then confirmed – as U.S. secretary of health and human services (HHS) in 2017, Oakley went to work with him as press secretary at the federal agency and then remained after he resigned. Under his successor, Alex Azar, she became deputy assistant secretary and national spokesperson.
Then came the pandemic at the start of 2020 and later the election of Joe Biden, which ended her position at HHS. In May 2021, she started a new job as director of corporate communications and media relations at Bristol Myers Squibb, and planned to relocate from Washington, D.C., to Princeton, New Jersey.
"I've never viewed myself as a 'political person' — it's always really been about public service for me," she says. "The past year was extremely challenging for everyone."
Much of her work in 2020 revolved around meeting with top scientists and trying to convey accurate information to the public.
"It was very much a learning experience throughout, and I think I'm most proud of the work that we did to advance vaccines for COVID-19," Oakley says.
Prior to the pandemic, she worked on initiatives such as furthering research on kidney disease, developing a vaccine to protect against the Ebola virus and ending the HIV/AIDS epidemic by 2030.
Despite the contentious nature of politics, Oakley prides herself on maintaining a good rapport with news outlets.
"I'm incredibly proud of the good relationships that I had with members of the media, from print reporters to TV networks," she says. "That transparency is helpful when you're trying to get news and information out to the American people. I was a person that reporters knew they could come to, and I would fight to get them information."
Originally from Radford, Virginia, Oakley visited Williamsburg with her family at age 10 and fell in love with the town. When it was time to think about college, she applied early decision to William & Mary, where she double majored in history and Russian and post-Soviet studies. 
She was drawn to Chi Omega's welcoming, collegial environment and its emphasis on public service, including raising funds for the Make a Wish Foundation. Like Gayle, she served as recruitment chair, which gave her an opportunity to learn leadership skills.
"Chi Omega was where I made my best friends in college, and I still have really strong friendships with fellow Chi Omega members that I talk to every single day," Oakley says.
The Press Secretary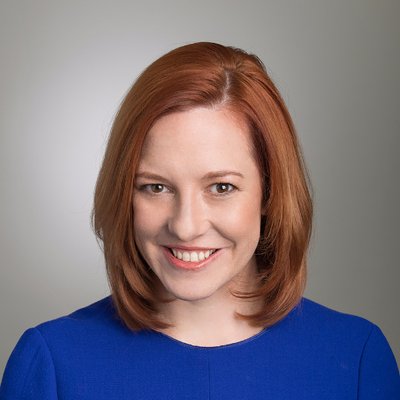 After graduating from William & Mary, Jen Psaki expected to work in college admissions. After spending time at the Arlington, Virginia, Democratic Party office and then working for a congressional campaign in Iowa, she was, in her words, "bitten by the political bug." Psaki — who appears in the cover story of the W&M Alumni Magazine's Spring 2021 issue — moved from campaign to campaign for years before arriving at the office of Barack Obama, then just a first-term Democratic senator from Illinois staging an unlikely campaign for president.
When she started working for his campaign, their press office only had seven employees, three desks and two phone lines. For months, she and the other members of the campaign survived on granola bars and coffee — which she takes with just a pinch of skim milk. On election night, she was in disbelief, and at 5 a.m. the next morning, she was talking to the press.
Psaki worked for Obama for 10 years, during which time she encouraged the president to endorse Murphy on her first campaign for Congress. She then had a stint as a political commentator for CNN before joining the Biden-Harris administration as White House press secretary.
Even now, Psaki still runs into people from William & Mary and has participated in university events, delivering a speech at the 2017 graduation ceremony for students studying international relations and serving as a panelist for a foreign policy discussion at the William & Mary Washington Center in 2016. 
She says every drive back to Williamsburg feels like a trip home. Her red sweatpants, embroidered with the Chi Omega letters and given to her by her sorority big sister, are still her favorite comfort clothes. Psaki says her closest friends, those from college, don't care what she does; they care about her as a human.
The Activist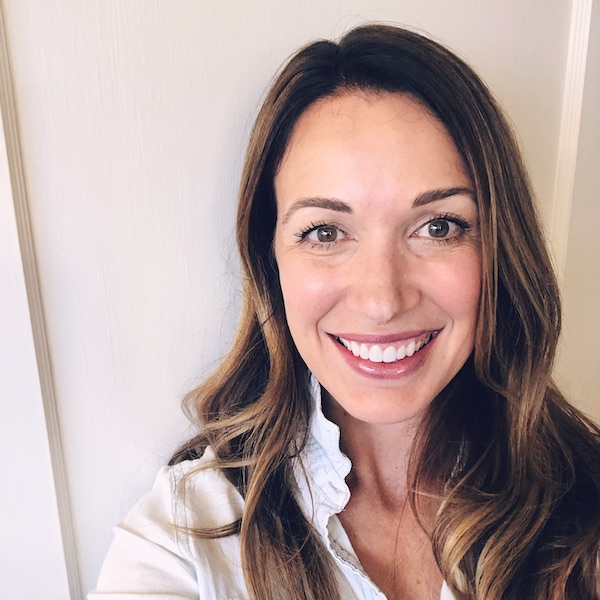 It was when she and her two older sons were caught next door to a campus shooting at Seattle Pacific University in 2014 that Amanda Turner '00 decided to take action. A local hero helped stop the shooter before the scene escalated further, but not before Turner and her sons had to flee the building, running, quite possibly, for their lives.
As an undergraduate, Turner had worked to raise money for the Fund for William & Mary and once called the late Sarah Kemp Brady '64, who along with her husband, former Reagan administration Press Secretary James Brady, fought for stronger gun laws. In the aftermath of the shooting, Turner recalled the conversation with Brady and reached out to her organization, now called Brady United to Prevent Gun Violence, to ask about joining a chapter. After a conversation with Denise Feriozzi's husband, who happened to lead Brady's organizing team at the time, Turner was instead asked to start a new chapter in Seattle.
Without any political experience, Turner was nervous at first, but she agreed and began learning on the go. She learned to find common ground and build grassroots coalitions, to navigate egos and work, even with some unlikely bedfellows, toward the same end: to save lives and reduce gun violence.
Depending on the season, she sometimes spends over 20 hours a week volunteering with the organization. Work ranges from reviewing the language on bills to live appearances on PBS to a trip to the nation's capital, where she lobbied her sorority housemate Murphy for safer gun laws. All the while, she's still taking care of her three boys.
"I'm technically a stay-at-home mom," she says. "But I still have an impact."
The Lobbyist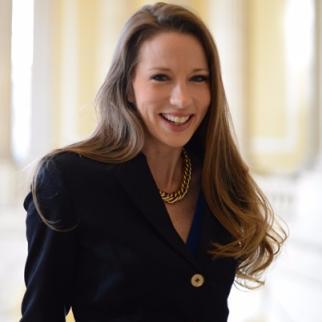 An internship with a member of Congress from Northern Virginia left Boardman Grubbs certain that she wanted to work on Capitol Hill. After graduation, she moved to the office of Randy Forbes, then the Republican representative for Virginia's fourth congressional district, and worked almost every job in the office, all the way up to chief of staff. Her district bordered a number of military installations, which helped her become an expert on national security policy.
That experience led Boardman Grubbs to her current job with Lockheed Martin, an aerospace defense company, where she works in the nation's capital. There, as the director of strategic advocacy, she communicates with think tanks, taking apart complex issues related to national defense and contributing to the surrounding policy debate.
Boardman Grubbs was one of the Chi Omega freshman Murphy used to entice into study halls with brownies. She remembers how polished and serious Murphy looked, elegantly explaining why they needed to keep their grades up. Boardman Grubbs joined Chi Omega because it was fun, but she found a group of ambitious and motivated women who could argue politics and stay respectful at the same time. They all wanted to learn from each other.
Keeping with tradition, Boardman Grubbs received a pewter Jefferson cup after serving as sorority vice president in 2001. She still keeps it on her desk. Just like Murphy, Feriozzi, Turner and Psaki, Boardman Grubbs keeps a box of memories from Chi Omega stored away. She hasn't spoken with her sisters in a while, and neither has she unpacked that box. The chapter's 100th anniversary may be the perfect time to revisit those memories from William & Mary and connect with the sisters who helped her become the person she is today — and to join in Chi Omega's "symphony of high purpose and helpfulness, in which there is no discordant note."
Noah Robertson '19 and Tina Eshleman contributed to this article.