All

Online Exclusives
The Agee Legacy
Joe Agee '52, M.Ed. '56, P '78, P '79, a student, an athlete and a coach throughout his time at William & Mary, reflects on more than 30 years of commitment to the Tribe.
December 14, 2022
By Julia DeKorte '23

In spirit, Joe Agee '52, M.Ed. '56, P '78, P '79 has never left the university from which he graduated over 70 years ago. Beginning with his time as a student, through his 30-plus year career as a coach and the many alumni in his family, including his wife of 68 years, Eloise Bryant Agee '53, P '78, P '79, his connections to his alma mater are deep and long-lasting.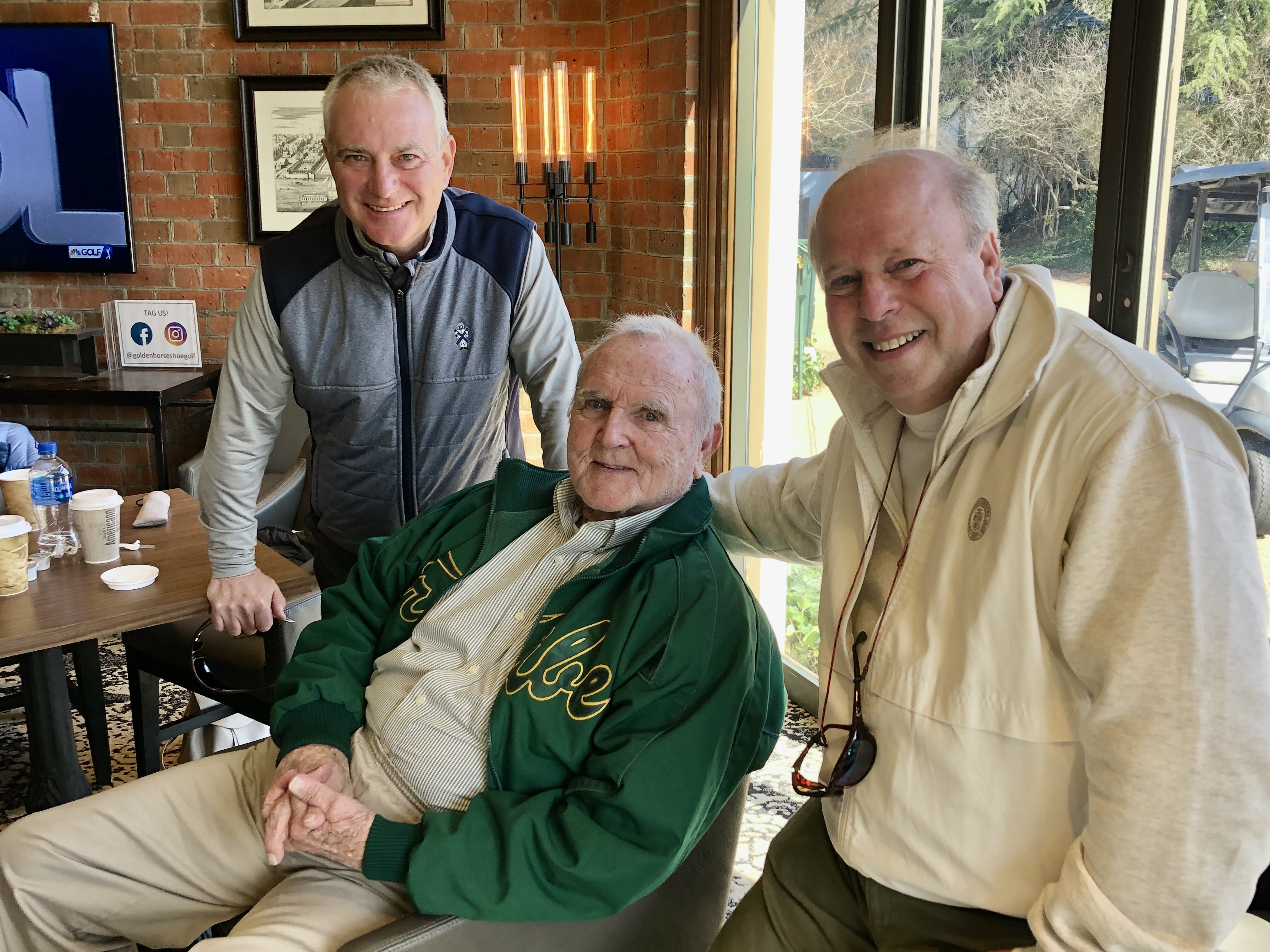 While Agee coached basketball, baseball, football and soccer throughout his time at W&M, he found the most success as the coach of the men's golf team. His teams won 14 tournaments, including the 1982 Virginia State Championship, earned NCAA regional bids in 1991 and 1994, and won the Eastern College Athletic Conference (ECAC) South Championship and the NCAA District Championship in 1985. His athletes accounted for 14 individual medals, and W&M golfers won three state titles in 1984 and 1985. 
The key to his success? Agee explained that his coaching style was simple: He wanted the students on his teams to "play their hearts out and not worry about who's going to see them or what they're playing for."
He adjusted his strategies to match each student-athlete's needs. "You couldn't use your same technique for all of them," he explains. "No, you had to first get to them, and then get the most out of them. It wasn't easy, but once I got them to realize what I was doing and how I was doing it, we got along just fine."
He remembers his time as a coach quite fondly. Smiling, he says, "I look back at it and the amount of time I put into it, the success I had was good because I wasn't just a coach. I was a teacher. I had a lot of hard-hitting kids playing the game and I just wanted to see them play."
Agee left a lasting mark at William & Mary beyond his coaching skills. Over the years, he has continuously supported the Joseph S. Agee Endowment that supports the W&M golf program, which was established by friends, teammates and former students. Agee has also supported the W&M Alumni Association and the Order of the White Jacket, as well as scholarships for basketball, tennis, soccer and track. He was awarded the Alumni Medallion in 2012 for his generosity, leadership, dedication and commitment to the university, the highest award from the W&M Alumni Association. Furthermore, the men's golf team has regularly hosted a tournament in his name, the Joe Agee Invitational, and one of his former athletes named the dugout at Plumeri Park in his honor as well. Many of his athletes still stop by to visit, organize FaceTime calls to catch up and send emails and texts wishing him well.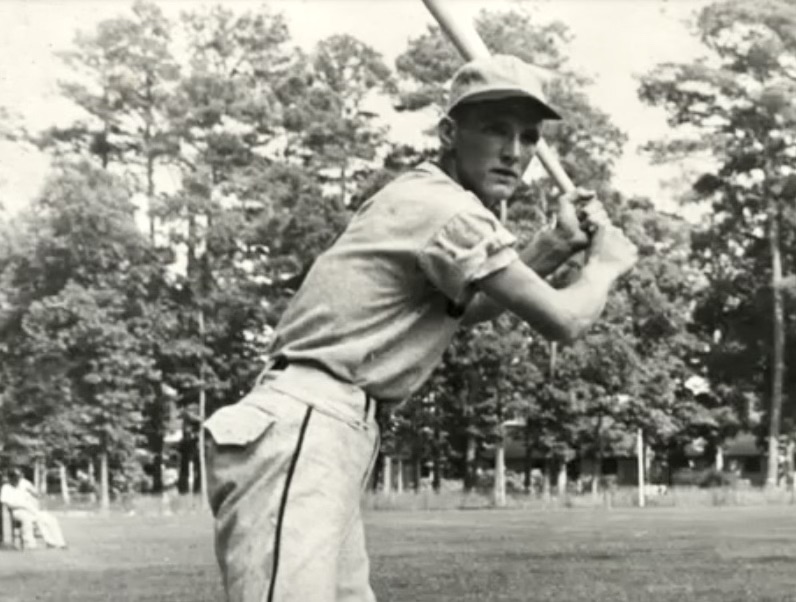 Before Agee was a coach, he was an award-winning athlete, earning a spot in two Halls of Fame: William & Mary in 1976 and Old Dominion University, formerly known as the Norfolk Division of W&M, in 1990. He also won the Sullivan Award in 1993, which is given to students based on characteristics of heart, mind and helpfulness to others. He played baseball, basketball, ran track and was even offered a contract with the Pittsburgh Pirates baseball team after graduating. He declined and instead joined the Marine Corps and served in Korea. 
Looking back on his time as a student-athlete, Agee recalls his favorite memory — a specific baseball game. He played second base on the junior varsity team, but when a varsity third baseman was sick, he was brought up to play. "I went out there, and the ball was hit high in the air down the lefthand side. The coach called me off: 'Joe, it's out of play, it's out of play,' but there was a mother there with a baby, the daughter of the coach. I saw the ball coming down over that baby's face and I made a huge dive. I caught it inches above her head." 
However, his fondest memory of W&M is that in which he met his wife. He and Eloise met on the steps of the Sunken Garden in 1950. "She looked at me and I looked at her and the first thing we knew we were getting together. And it turns out to be a lovely episode," Agee describes. The pair were married in 1954, and in 2009, they served as grand marshals during Homecoming & Reunion Weekend.
Besides his wife, other W&M graduates in the family include his father, the late James Agee 1917; sister, the late Nancy Agee Hodges '48; daughter, Gayle Agee '79; son, Joe Agee Jr, '78; uncle, the late Kenneth Agee Sr. 1911; and cousins, the late Kenneth Agee Jr. '37 and the late Margaret Agee Merkley '37. Agee describes his family ties as the reason he stayed in Williamsburg even after his retirement in 1999.
On and off the field, Agee was a mentor, a confidant and most of all a friend to anyone he met. He is a staple in the W&M community, still attending many Tribe athletics events, even at age 91. He has left a lasting legacy of Tribe Pride, commitment and love for his alma mater. His advice for current students embodies this sentiment: "Always meet people halfway and help them out if you can. Oh, and stay out of trouble," he adds with a wink.