All

Online Exclusives
The Word Connoisseur
Brittany Selah Lee-Bey '07 wants to share with the world how knowing where words come from can improve vocabulary, comprehension and confidence.
February 21, 2023
By Julia DeKorte '23

Brittany Selah Lee-Bey '07 has spent years studying etymology, breaking down words to their roots in order to understand what they mean and where they originated. Now, as an author and an educator, she is sharing how students, teachers and readers can use etymology to improve comprehension, vocabulary, written and oral communication and understanding of words and language.
"Roughly 70% of our language is derived from Latin," Lee-Bey explains. "That means it's going to have a Latin prefix, root or suffix. If students can learn not only to recognize that word chunk, but also assign meaning to it, then they can determine the meaning of words without even having to use a dictionary."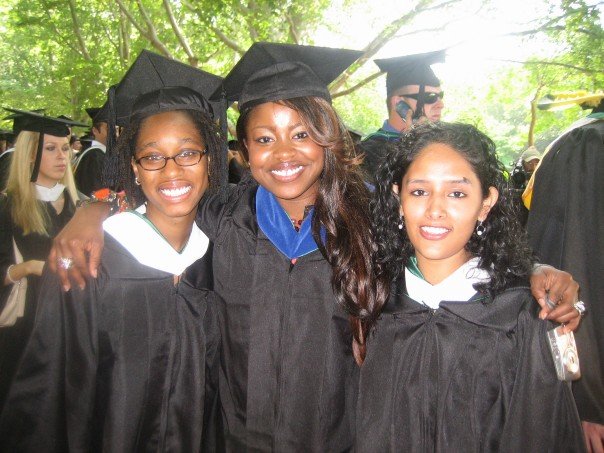 Lee-Bey is currently a reading specialist at Washington Latin Public Charter School in Washington, D.C., where she is implementing a reading intervention course in fifth, sixth and seventh grades called ASTRA: Achieving Success Through Reading and Analysis. The program is based on etymology and specialized for each student, meaning that after a diagnostic assessment, students receive the kind of instruction that meets their needs, be it fluency, comprehension, word decoding or any other challenge. She also offers professional development for other teachers, educating them about the concepts of etymology so they can implement those strategies into their own classrooms.
Lee-Bey recently published a book on etymology titled "EtymologyRules: Back to Basics." The book serves as an interactive resource to help readers develop a better understanding of language and improve their knowledge of words as well as their ability to learn new words through language and word decoding. Through activities and practice questions, readers learn by doing, as well as by reading.
While teaching for over 14 years and earning two master's degrees in education, Lee-Bey developed an interest in etymology, and saw a need for it in any teacher's toolkit. 
"We are all responsible for children's reading, no matter what you teach," Lee-Bey explains. "I created the workbook for teachers first, because to be a good teacher of reading, you need to be a word connoisseur. And in education, we know that children who are strong readers are word conscious. But in order to make a child word conscious, then we as teachers need to be word connoisseurs."
Working with students individually is one of Lee-Bey's favorite aspects of the job. "I work with lower-level readers, and just to see them grow, not only in their skill, but because of that, their confidence — that is the best thing for me." One of her students was reading at a second-grade level, but after one year of instruction in word study and etymology, the girl jumped to a sixth-grade level.
"Moments like that really push me to continue doing this work," Lee-Bey explains. 
William & Mary was an easy choice for Lee-Bey. Growing up in Northern Virginia, she was familiar with the area, and W&M's beautiful campus and history rooted in government won out over the competition. "I wanted to study government," Lee-Bey explains. "And I thought there's no better place for me to study government than at William & Mary. I mean, some of our early students were founding fathers. So, I knew that I would get a really strong education in the area that I was interested in."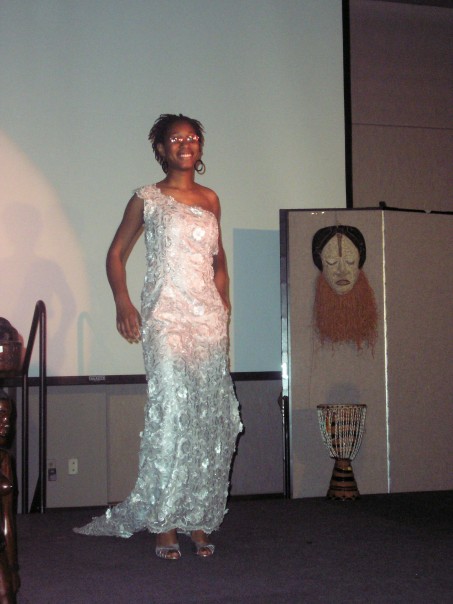 While at W&M, Lee-Bey double majored in government and Black studies, and also fostered a passion for creativity and performing. She was a member of both the African American Theatre Club and the dance group, Syndicate, for which she choreographed several dances.
Hermine Pinson, the Frances L. and Edwin L. Cummings Professor of English & Africana Studies, had a particularly significant influence on Lee-Bey. "I just remember her telling me, 'Come out of your shell and be confident in your ability because you have the skill, you have the ability,'" Lee-Bey recalls. "I perform poetry and spoken word and even rap, and all of that is because she told me that I should feel comfortable and confident in my abilities."
Lee-Bey began working at the Center for Educational Opportunity, an alternative school in the area, during her senior year at W&M. Upon graduation, a Craigslist ad for an internship at a D.C.-based detention center caught her eye and Lee-Bey packed up and headed a couple hours north. She spent a little over a year there, finishing the summer internship and taking on the role of teaching assistant for a year before applying to and attending the Literacy Cooperative program at George Washington University to earn a master's in special education. From there, she taught at a few schools and started her own tutoring program before going back into the classroom as an educator about eight years ago. Now, she has plans to turn some of the educational posts featured on her Instagram account (@EtymologyRules) into a coffee table book.
Lee-Bey looks back on her college years very fondly: "When I'm having a really rough day, I can always count on the connections from the memories I've made with people at W&M," she says. And by way of advice, Lee-Bey encourages students to do the same. "Do your best, work hard and things of that nature. But also, just enjoy your time because you'll never have a time in life like college."
To learn more about Brittany Lee-Bey and her work, follow her on social media at @EtymologyRules or visit her website, EtymologyRules.com.