Named after alumnus Doug Morton '62 for his distinguished volunteer leadership at the university, these awards are given annually to recognize individuals for their exceptional service to the Alumni Association and the university through their efforts to connect and engage alumni.
In this issue, we profile three of the seven 2018 recipients and the Staff Service Award recipient. Read the profiles of previously featured winners.
Latoya Asia J.D. '09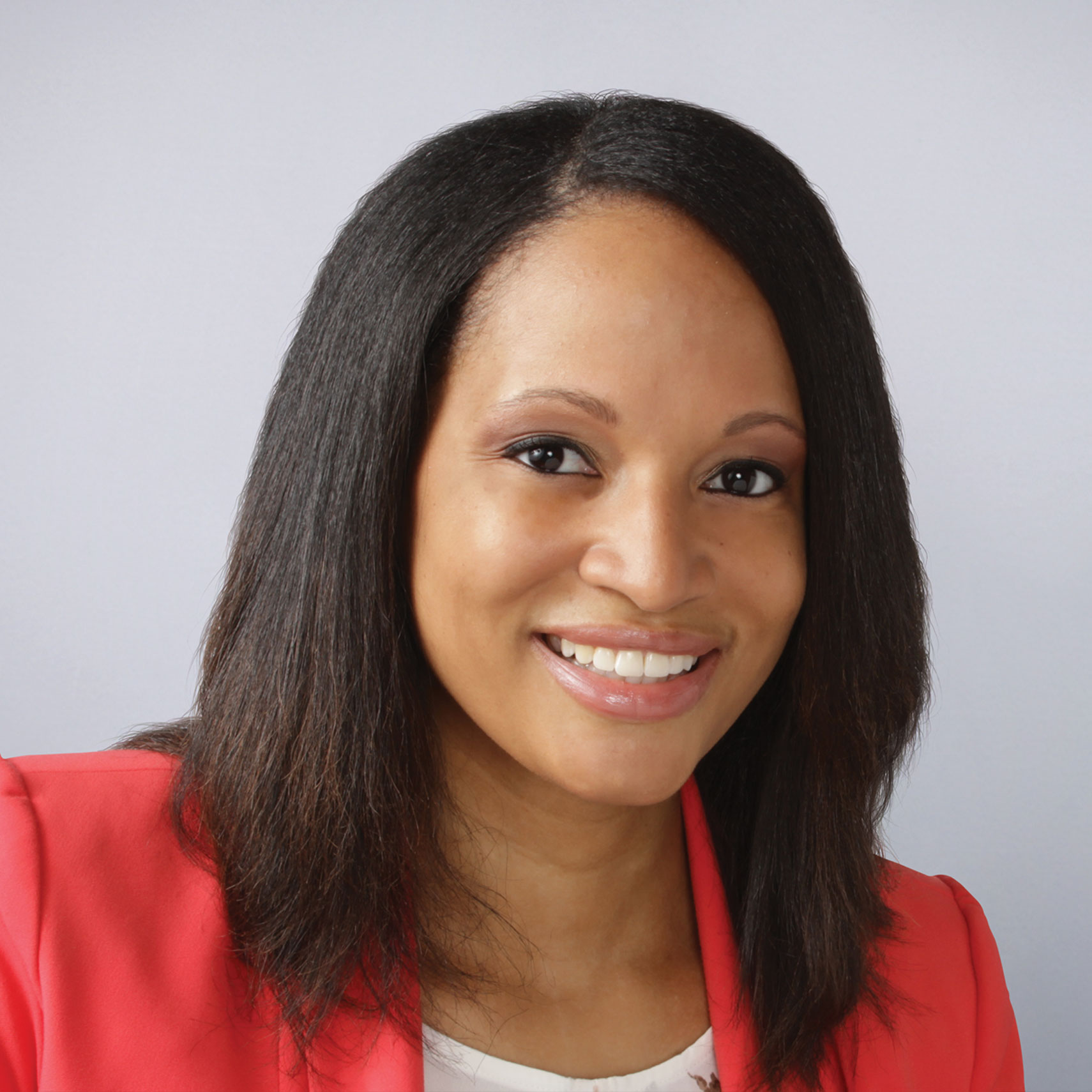 While a student at William & Mary Law School, Asia served as president of the school's Black Law Student Association, leading the group to win the school's first National Chapter of the Year Award in 2009 for service to the community. She also serves on the board of the William & Mary Law School Alumni Association and served as the co-chair of the 2018 African-American Reunion Committee.
Asia's commitment to increasing diversity in the law profession extends outside the university as well. For example, for the past six years, she has served as a member of the Virginia State Bar (VSB) Diversity Conference Board of Governors, which aims to promote diversity and inclusion in the legal profession and ensure that Virginia meets the legal needs of an increasingly diverse population. She also served as co-director of the VSB's Oliver Hill/ Samuel Tucker Pre-Law Institute, a one-week summer program designed to encourage young people from all backgrounds to think about a career in law. In 2014, she was recognized with the W&M Law School Association's Taylor Reveley Award for her outstanding commitment to public service.
"By volunteering my time and resources to William & Mary, I am paying it forward and hoping to ensure that the next generation of lawyers are committed to the citizen lawyer ethic," says Asia. "To whom much is given, much is expected."
Kathryn "Kay" H. Floyd '05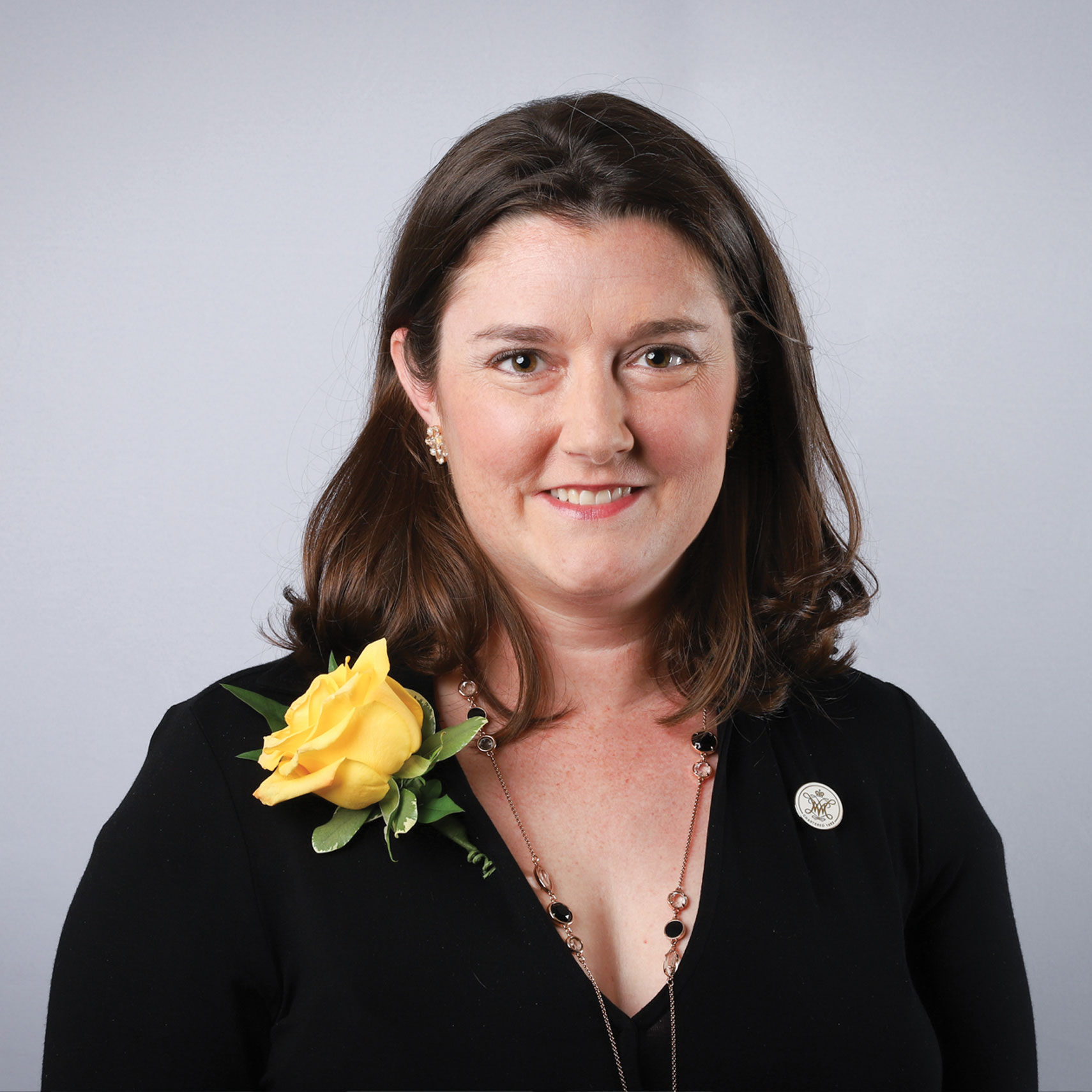 Floyd is the director of William & Mary's Whole of Government Center for Excellence, which provides public policy professionals and military officers in federal, state and local agencies practical training on interagency collaboration, complex national security and other public policy problems. Her leadership was instrumental in its creation.
As a former member of the Alumni Association Board of Directors, Floyd has worked tirelessly to improve alumni engagement and chapter organizations. In her various positions in the D.C. Metro Chapter, including as its vice president, Floyd built connections with other universities and professional organizations, raised scholarship funds, planned events and ensured the best possible experiences for our alumni.
Floyd has been intensely supportive of the Project on International Peace and Security (PIPS), William & Mary's undergraduate think tank. It was because of her that the D.C. Metro Chapter began to support the PIPS symposium in Washington, D.C., which is among the most popular alumni intellectual events each year. Floyd was also instrumental in bringing the Georgian Papers Programme to William & Mary.
"I believe we have a duty and obligation to give back to the next generation. I would not have had the opportunity to go to a school like this one without the support of others," says Floyd.
"Follow what you love and make that part of what you can do to give back."
The Honorable T. "Monty" Montgomery Mason '89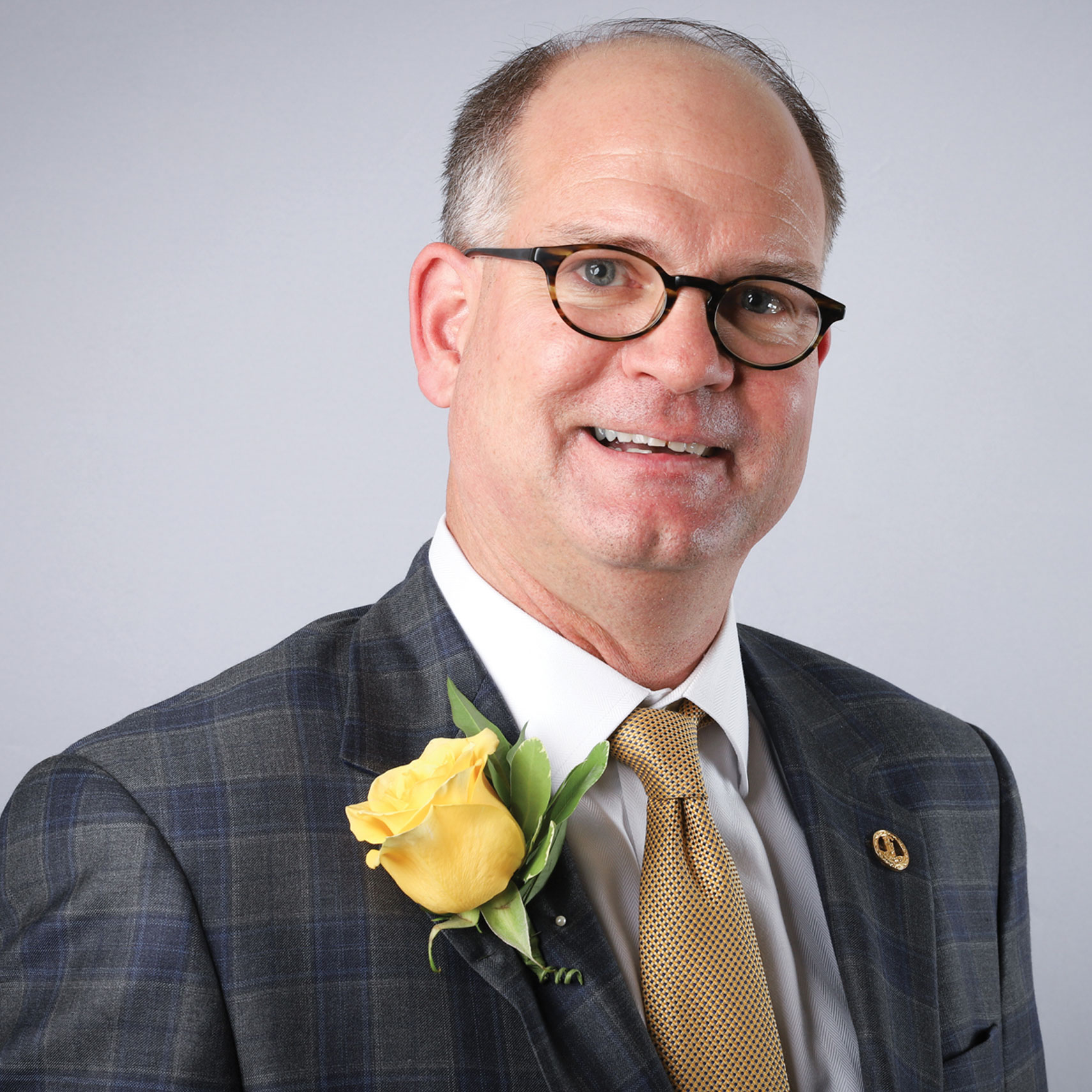 As the representative in the Virginia Senate for the first district, Mason represents the needs of the William & Mary and Williamsburg communities to Richmond. In 2017 and 2018, he authored and passed resolutions honoring William & Mary's commemoration of the 50th anniversary of African-American residential students and the 100th anniversary of coeducation. He often interacts with students, regularly attending Convocation, Commencement and other university celebrations and offering multiple internships to give students an inside look at state government and public policy.
Mason is an active and enthusiastic member of the town and the Tribe, showing his sincere love for alma mater and her neighbors. A proud graduate of the Class of 1989, he always makes time to cheer on the Tribe at home games. He is an integral supporter of William & Mary Athletics and has served as peninsula region president and chair of the Tribe Club. He has also supported his class reunions on their Reunion Gift Committees and served on the Young Guarde Council and Charlotte Alumni Chapter boards. Most of all, he embodies Tribe Pride with his loyalty, enthusiasm, understanding, compassion and work ethic.
"Personally, professionally, even in my work as a legislator, so many of the things I draw on I learned here," says Mason. "As a volunteer, particularly at William & Mary, you get so much more back from it than you give."
Sandra Scott — Staff Service Award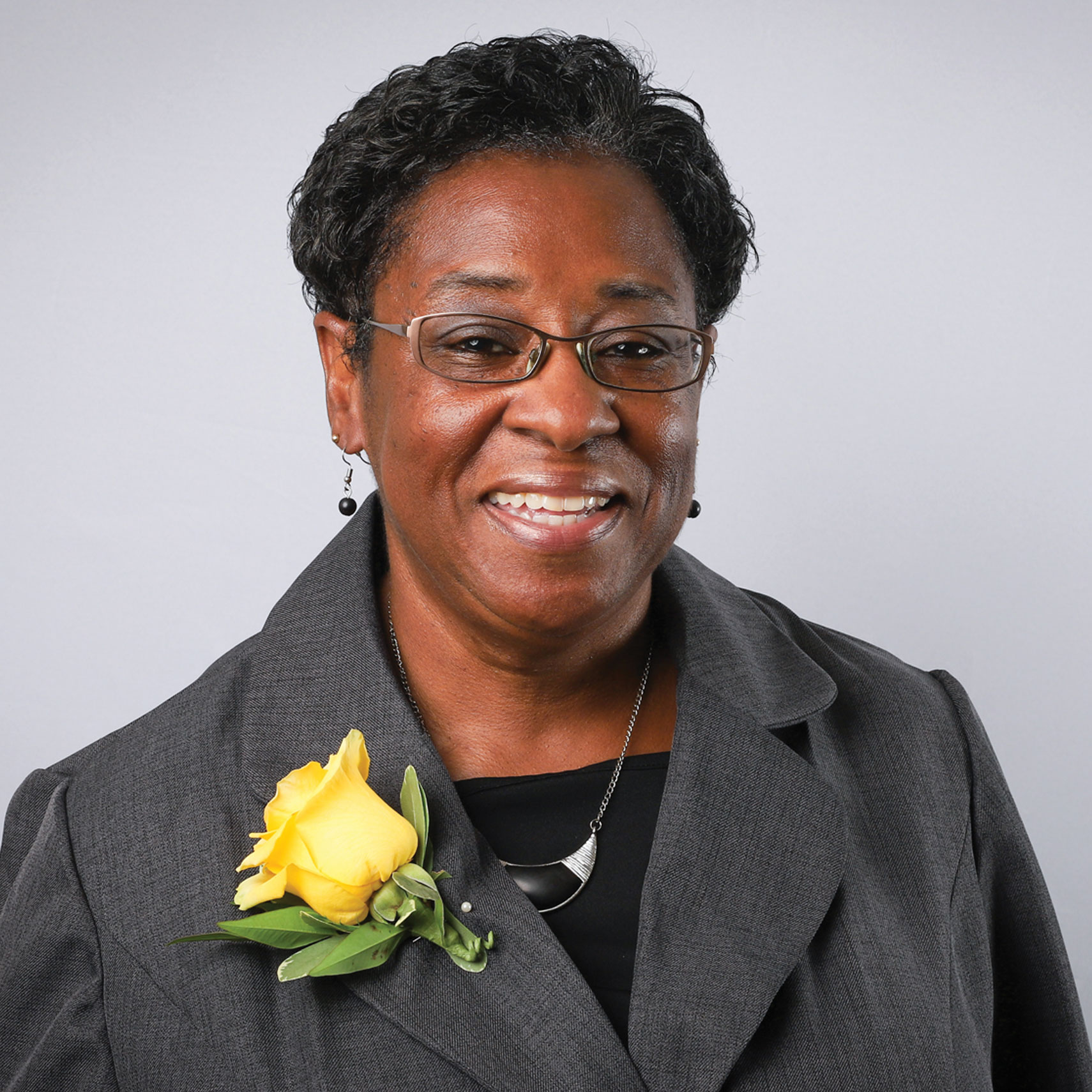 In May 2018, Scott retired from her role as parking enforcement supervisor after 30 years with William & Mary. She made sure parking for all alumni events, from Homecoming & Reunion Weekend to football games to law school reunions to the Women's Stock Pitch, was as easy as possible. Though parking is scarce on campus, Scott worked to alleviate parking headaches through her patience and attention to detail.
Scott's guidance has helped not just the Alumni Association, but also the Tribe Club, Admission, Law School, Business School and many more, provide the best parking experience possible on our campus to our alumni. The Alumni Association is grateful for Scott's commitment to all her campus partners.
"It means a lot to me, working here, getting to know the people, getting to know the students year after year and getting to help where I can," says Scott.