Named after alumnus Doug Morton for his distinguished volunteer leadership at the university, these awards are given annually to recognize individuals for their exceptional service to the Alumni Association and the university through their efforts to connect and engage alumni.
In this issue, we profile three of the five 2019 award winners. Two additional awardees (Benjamin DeMaria '05 and Jessica F. Chilin-Hernández) and the staff service award winner (Sara Bon-Harper) will appear in the spring 2020 issue.
Christina Bianchi '09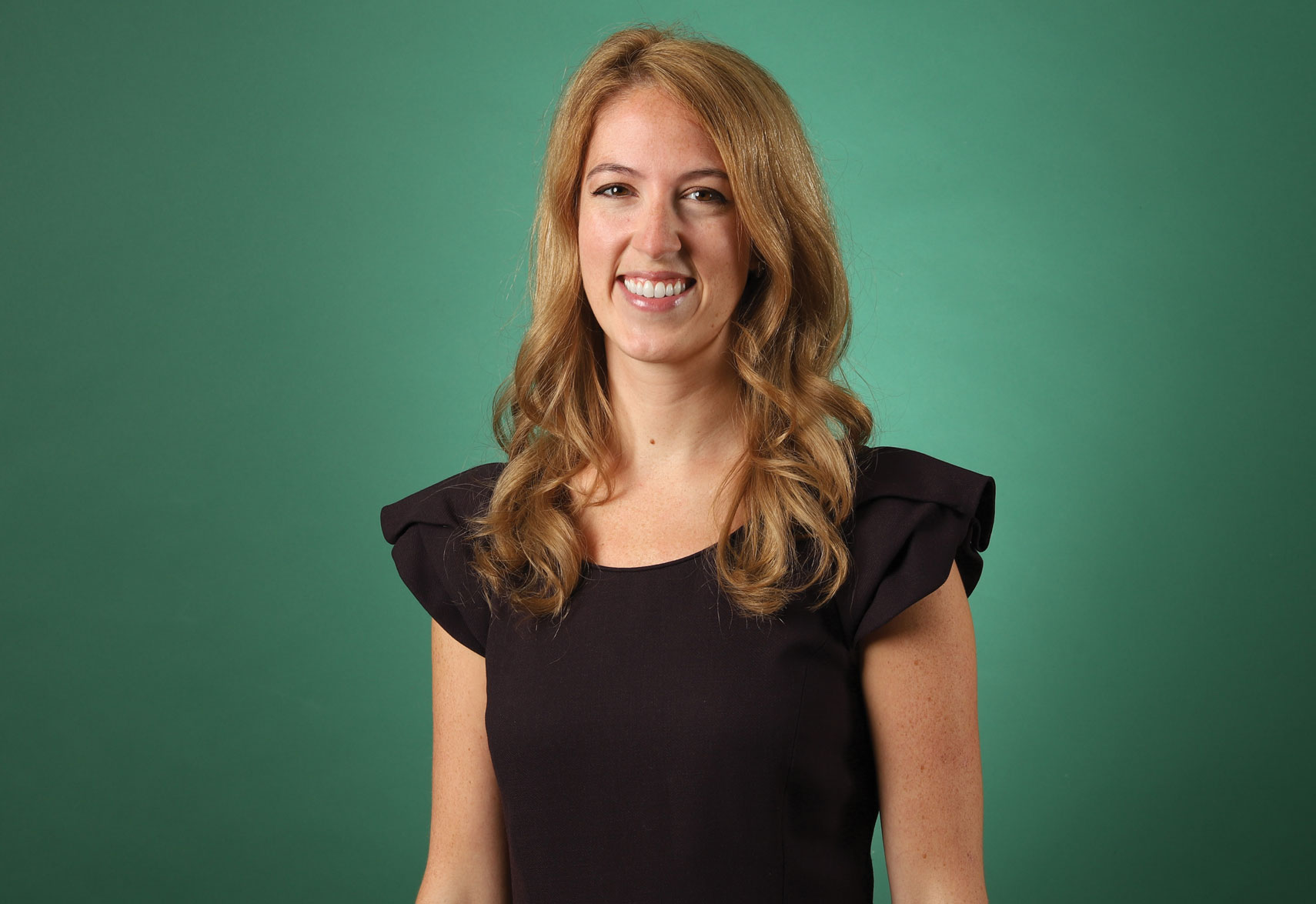 After graduating from William & Mary in 2009, Bianchi became very active in the D.C. Metro alumni chapter, especially in their communications and social media efforts. When she moved to Orlando in 2016, she revived and energized the chapter there, restarting their Charter Day and Yule Log ceremonies, increasing service events and opportunities for families, and engaging alumni throughout the region. This work earned the chapter the 2018 Campus Connector Award and the 2018 Critic's Choice Award Honorable Mention from the Alumni Association's Regional Annual Review and Accolades. She served as a class reporter for the W&M Alumni Magazine for many years, collecting and sharing the news from the Class of 2009. She also served as co-chair of her 5th Class Reunion, which included designing a strategy for reaching her classmates, leading and supporting the class reunion committee, and connecting with countless classmates herself. Under her leadership, her graduating class reached a record-breaking 30 percent participation, as well as their $100,000 goal, unlocking a $30,000 challenge from the Board of Visitors.
"My time at William & Mary was so special to me. Coming back feels like coming home again. I want to give back to the place that gave me so much — so many friends, so many opportunities, all the activities I participated in," says Bianchi. "It's important to me to pay it forward for other students and keep giving back top of mind for alumni."
Thomas L. Johnson Jr. '92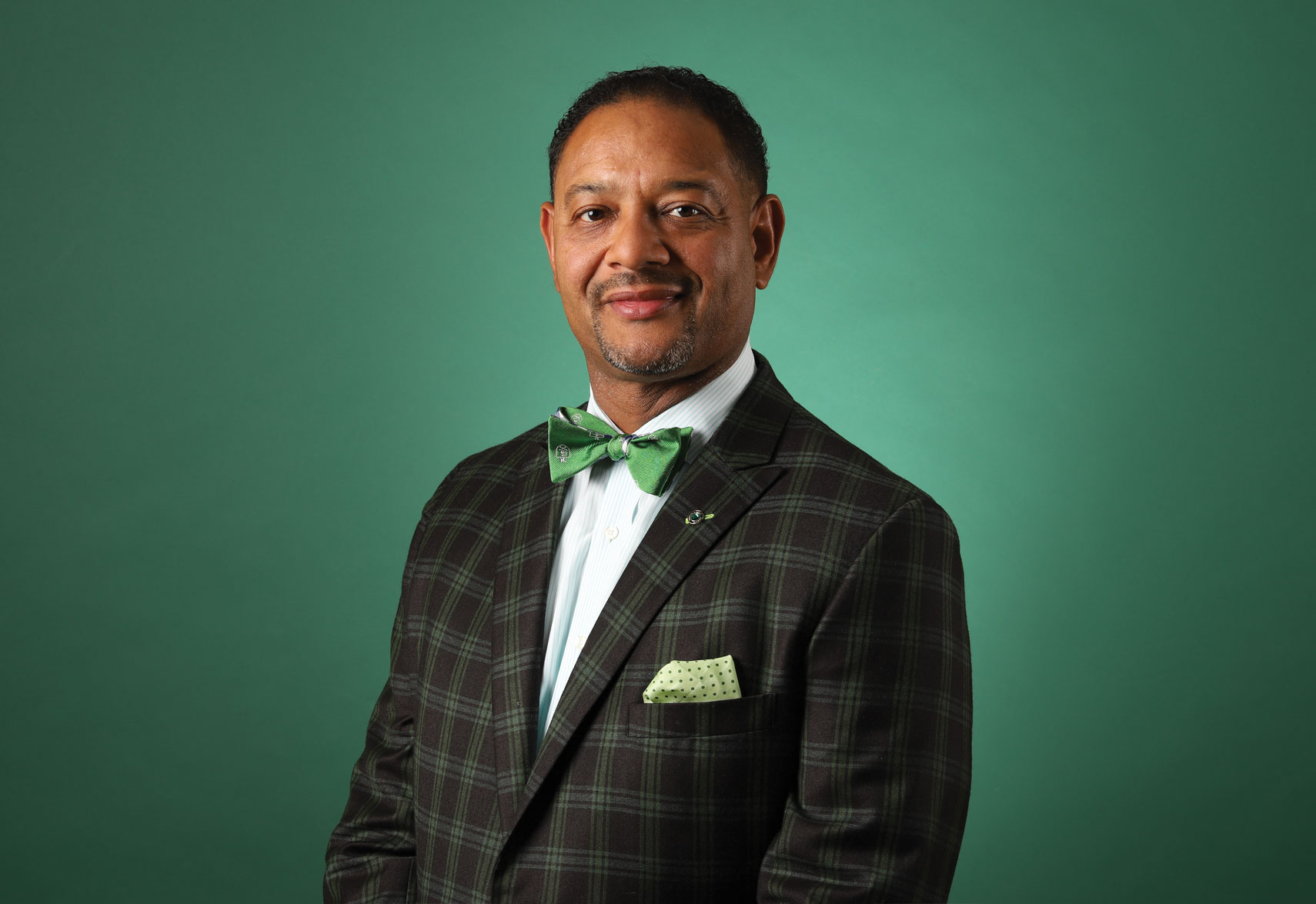 Johnson stepped forward to take on the important task of growing the Hulon Willis Association (HWA) into the thriving alumni organization it is today. Under his leadership, HWA has expanded to include regional networking events, family tailgates and more. In 2017, his vision for the HWA 25th Anniversary Weekend was realized with almost 200 black and AfricanAmerican alumni, parents and friends gathering in Washington, D.C., for events including a banquet and panel discussions. Alongside his fellow alumni, Johnson ensures HWA continues to connect with the next generation through the Donning of the Kente during Commencement, a meaningful graduation ceremony for students of color at William & Mary, and the annual Hulon Willis Sr. Memorial Scholarship, presented to a student who works to strengthen the university's multicultural community. Because of his quiet dedication as president, HWA is well positioned to engage alumni, advocate for students and raise funds to support both for years to come.
"I do this for the late, great Dean Carroll Hardy," says Johnson, speaking of Carroll F.S. Hardy HON '12, who served as associate dean of multicultural affairs and associate vice president for student affairs. "She saw leadership qualities in me that I had yet to appreciate in myself. I want to make sure that the doors she opened for me remain open for future generations."
Sherri Sell Phillips '83, P '14, P '16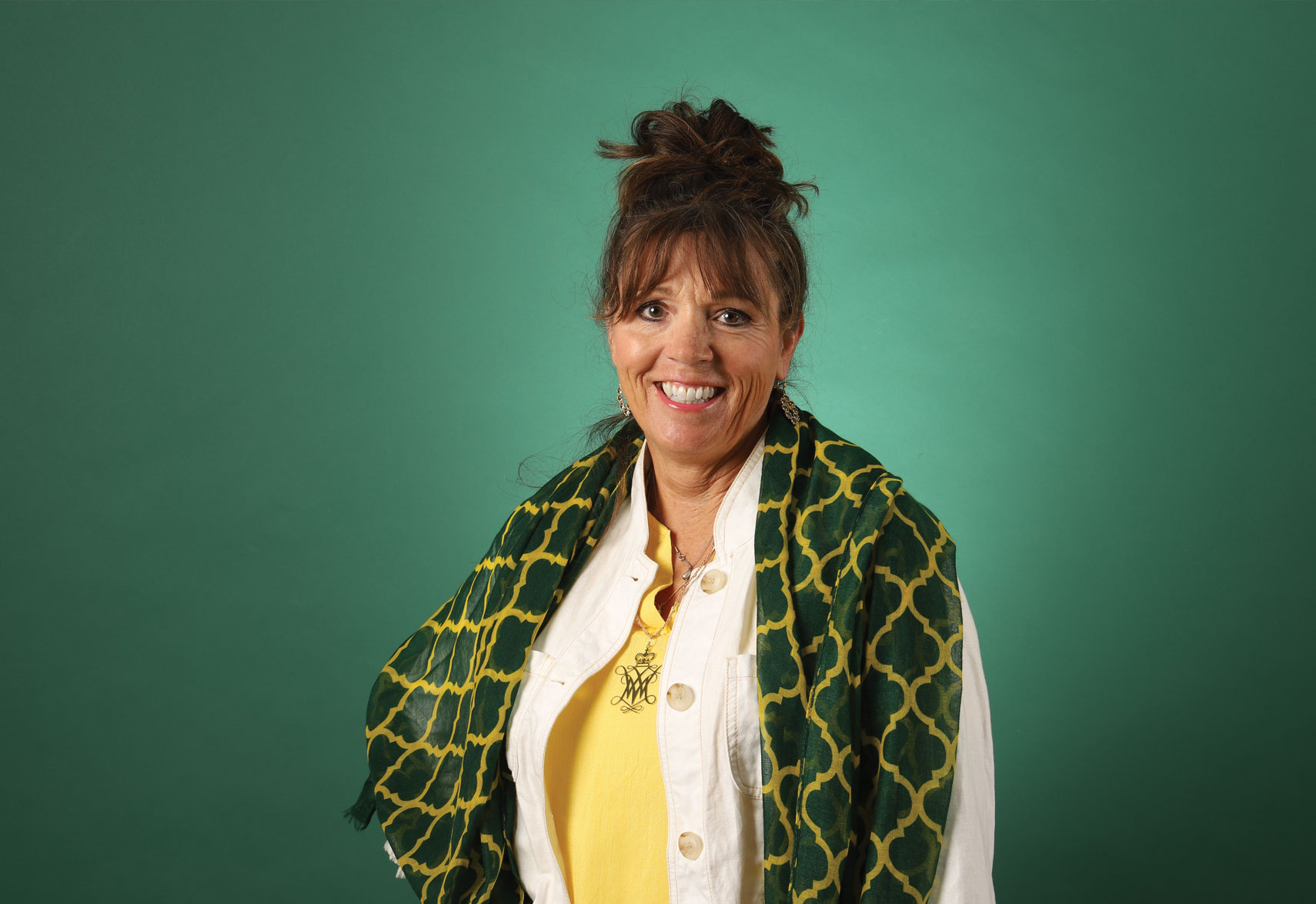 Even before Phillips applied early decision, she loved William & Mary, which has been a big part of her family for generations. That love continued as she moved across the country, from New York City to California to Richmond, Virginia. In each place she's become deeply involved in the local alumni chapter, hosting countless alumni events at her home and business. She is also an active member of her class, representing the Class of 1983 as their class reporter in the William & Mary Alumni Magazine, as a class ambassador and as a member of her reunion class gift committees. Phillips gives of her time, talent and treasure as a member of the Tribe Club and as a charter member of the Society of 1918, William & Mary's giving society by and for women. She's passed her love of alma mater on to the next generation: her daughters, Sam Phillips '14 and Ally Phillips '16, are both class ambassadors as well, and Sherri and Ally serve together on the Annual Giving Board.
"Giving back to William & Mary is in my DNA — I come from a big family of alumni who love the Tribe," says Phillips. "I just moved to Williamsburg, so I'm excited about being here and being able to participate in more things. It's amazing to see William & Mary from a new perspective: from prospective student to student to alumna to parent and now
resident."