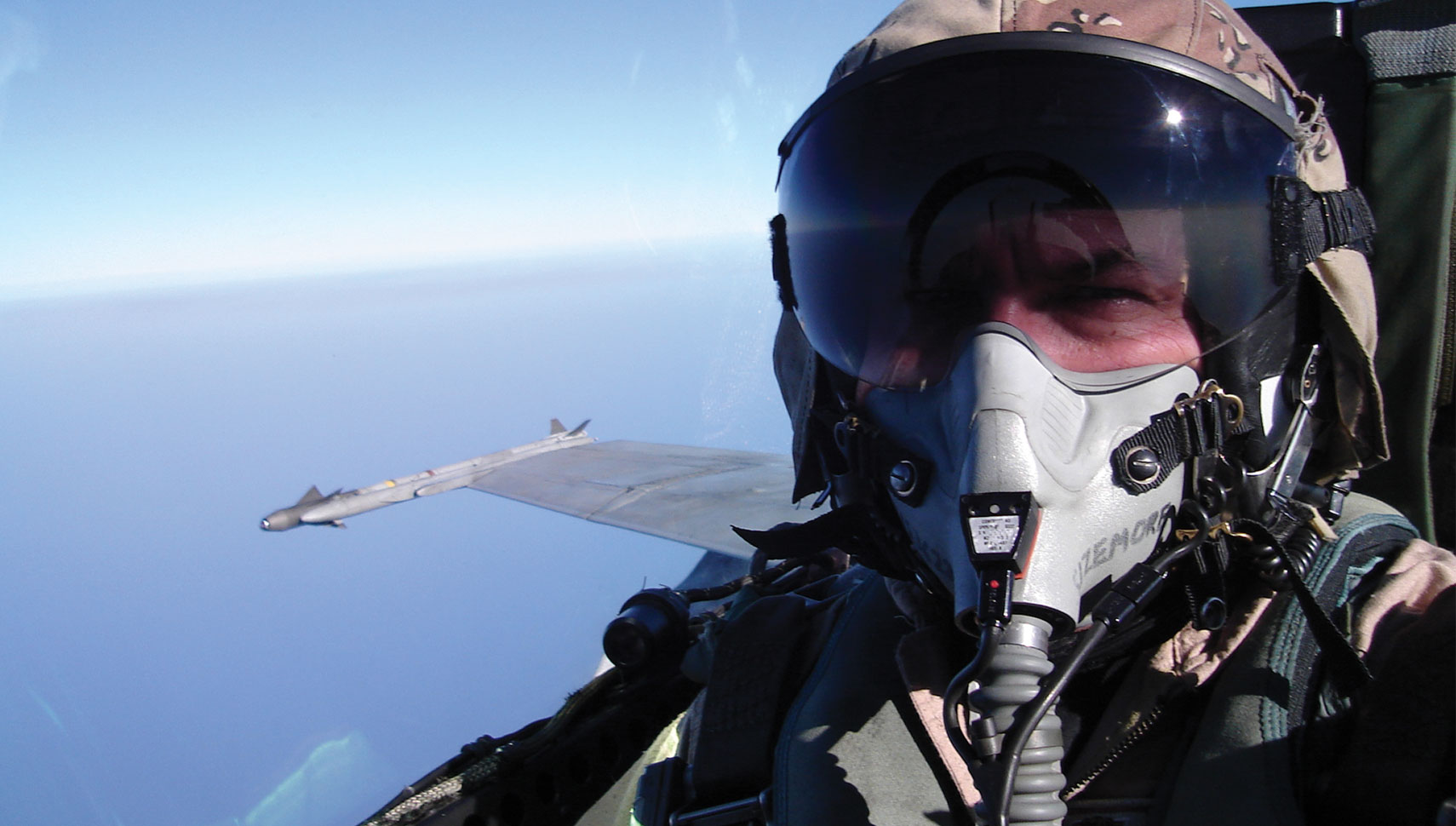 A few minutes into the 1986 "Top Gun" movie, Tom Cruise's character, Maverick, intercepts Soviet fighter planes off of an aircraft carrier in a nerve-racking, high-stakes aerial dogfight. In real life, Rear Admiral Bill Sizemore USN (Ret.) M.B.A. '89 did much the same thing when deployed to the Mediterranean and North Atlantic in the 1980s as an F-14 Tomcat fighter pilot.
"Intercepting Soviet aircraft wasn't nearly as intense as depicted in the movie — it was more routine, something we did all the time when deployed," he says. "But you definitely needed to rendezvous with them expeditiously and make sure they were never left unattended."
When the new "Top Gun" movie is released this December, starring Tom Cruise once again, the enemies may be different but the aviation promises to be just as action-packed. The idea of TOPGUN remains fresh in the American psyche even now.
Back in 1975, Sizemore joined the Navy out of high school and attended the U.S. Naval Academy in Annapolis. He was inspired to become a pilot because of his father, who was a Navy pilot, and his uncle, an Air Force pilot, who was shot down and killed in the Vietnam War.
"Growing up I saw firsthand the dedication, professionalism, talent and adventures of those who flew aircraft in service to their nation," he says. "I wanted to be like them."
Upon graduating from the Naval Academy in 1980, Sizemore went directly to flight school, specializing in strike, or attack, aircraft. After completing flight school, he stayed on as an instructor in the strike training pipeline, as there was an instructor shortage.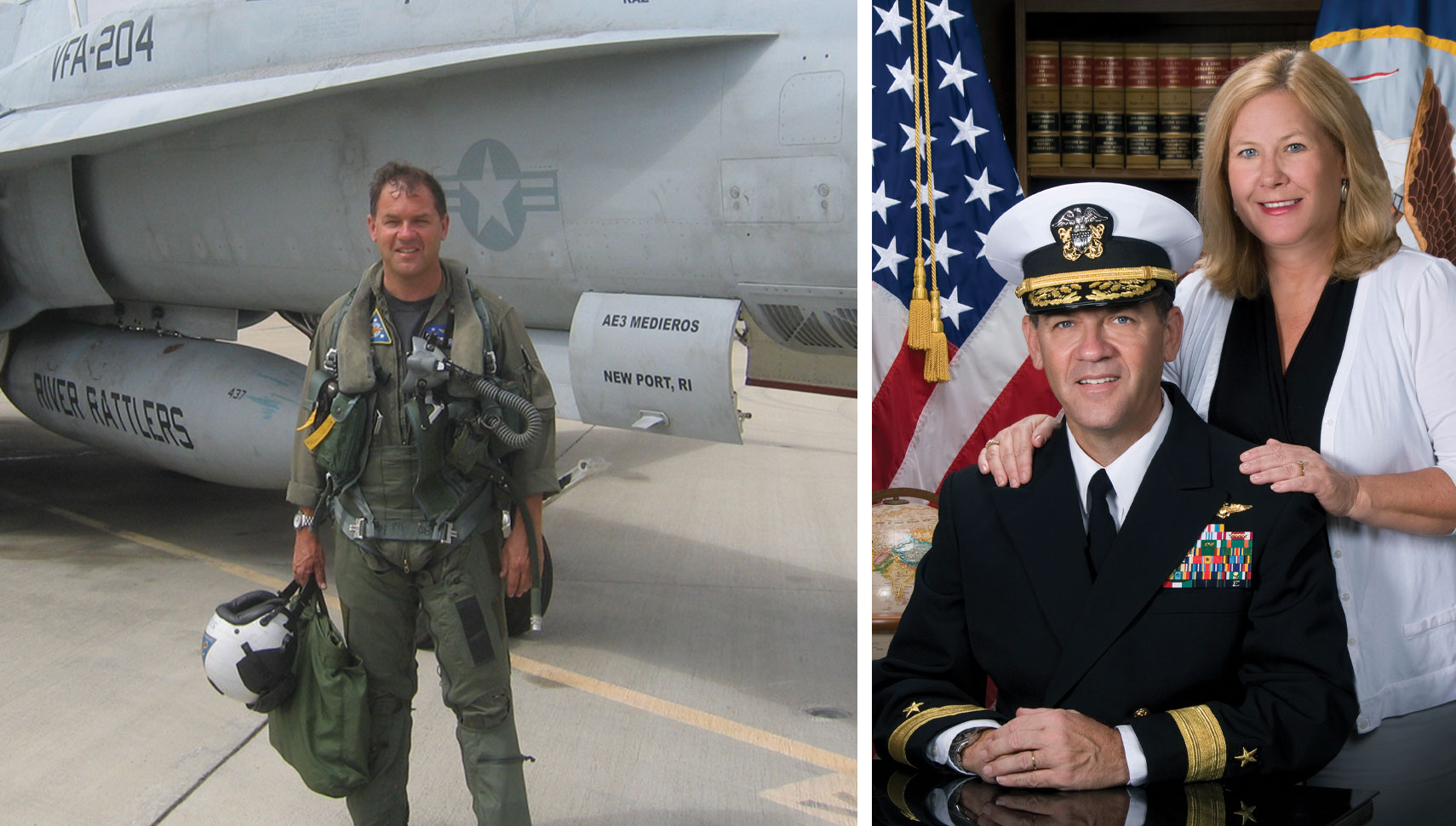 Sizemore was then assigned to Fighter Squadron 41 ("The Black Aces") for a three-year tour, flying the F-14 Tomcat. During his tour, he made two extended deployments to the Mediterranean and one to the North Atlantic. It was during these deployments that Sizemore and others would intercept Soviet patrol and bomber aircraft trying to find American ships.
"It was the Cold War and it was demanding flying. We would fly anytime the Soviet Union sent airplanes to try to find us, and it didn't matter what the time, weather, or sea state was," Sizemore says.
Halfway through his tour with the Black Aces, Sizemore was selected to attend what was then called the Navy Fighter Weapons School, known as TOPGUN, at Naval Air Station Miramar in San Diego.
There, he participated in classroom sessions learning the detailed inner workings of aircraft and weapons systems and the aircraft they might face in combat. There were two to three flights a day, including intense low-altitude flying, like in the movie. Sizemore was not only expected to master all the skills, but also be able to successfully pass on what he learned when he returned to his squadron at the end of the course.
"We had all done this sort of flying before, but it was at a much higher level at TOPGUN," he says.
The movie "Top Gun" was able to capture the intensity of the aerial training at the real-life school, according to Sizemore, but it completely failed to depict the attitude and professionalism of everyone there.
"There were no 'Maverick' types or reckless, rule-breaking flying that you saw in the movie," says Sizemore. "That would not have been tolerated when I was at TOPGUN, and it would not be tolerated there today."
Sizemore had three more flying tours in the F-14, including participating in Operation Desert Storm. He returned to TOPGUN in 1999 as the commanding officer. By that time TOPGUN had moved to Naval Air Station Fallon, in the Nevada desert, and had undergone several major changes.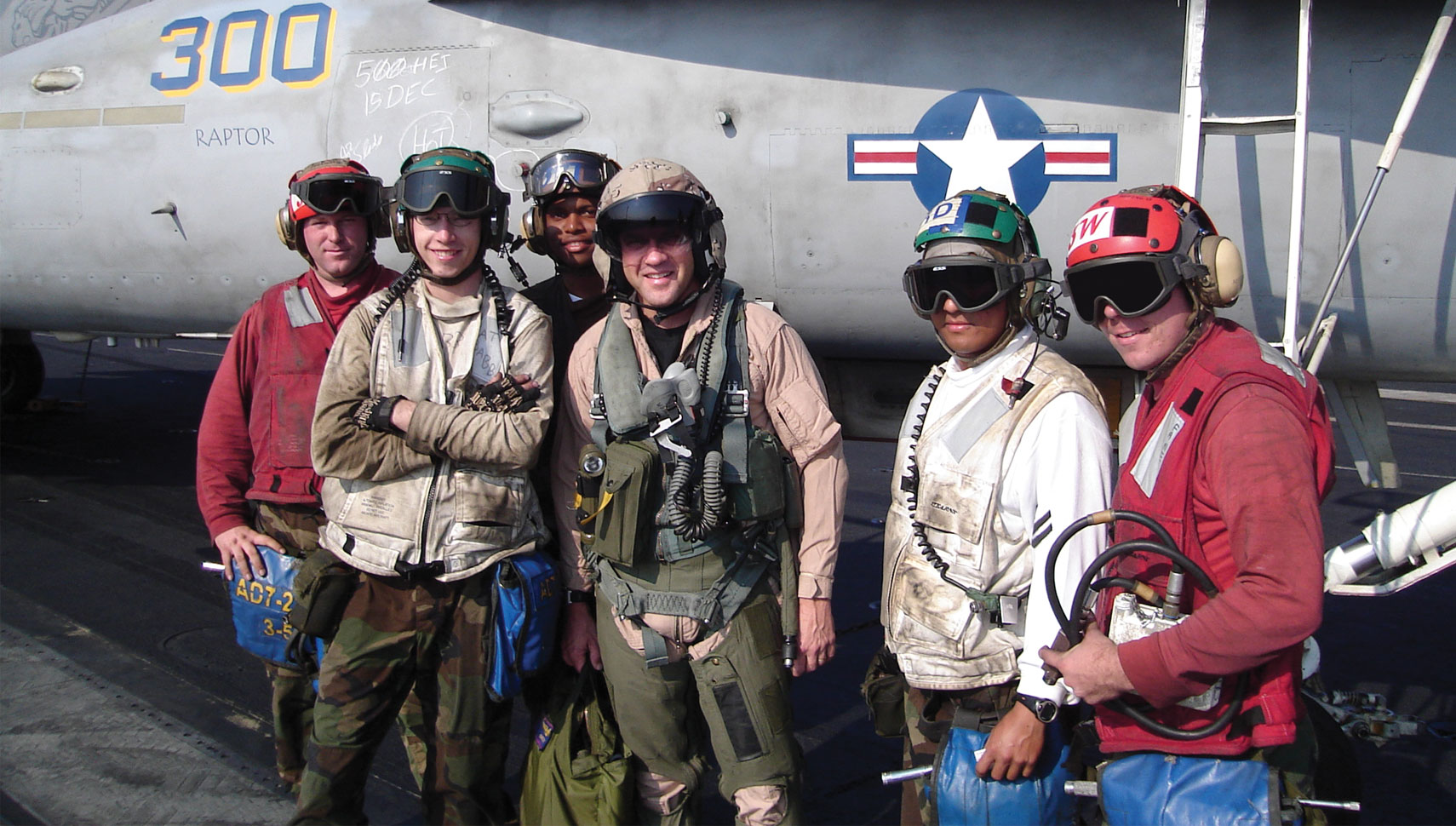 TOPGUN was now a department at the Naval Strike and Air Warfare Center, which oversaw and standardized all post-graduate level aviation training in the Navy. Training was longer, and instructors would fly alongside students and also as adversaries. Students learned to contend not only with the air-to-air threat, but also surface-to-air missiles, while firing simulated electronic weapons in real time.
"It was just like the real deal, except there weren't actual missiles coming at you," Sizemore says. "They were the absolute hardest scenarios anyone could expect to face in actual combat, and it was, and still is, world class training."
In between his stints at TOPGUN, Sizemore attended William & Mary, earning his MBA. He had just completed his initial service obligation and many of his friends were leaving the Navy to join airlines.
"I didn't want to be an airline pilot, but I did want to explore what was 'out there,' and the thought of getting into business was intriguing to me," Sizemore says.
Although he went into the MBA program thinking he might end up leaving the Navy, he stayed in the Navy another 24 years before joining the business world.
"A lot of my decision to stay in the Navy was because of my experiences with the incredibly talented people I met at William & Mary. I also had the very good fortune of being married to someone who supported whatever I thought was best for our family. I realized that I could always get into business at a later time, but for the time being, staying in the Navy and flying fighters was the absolute right thing for me."