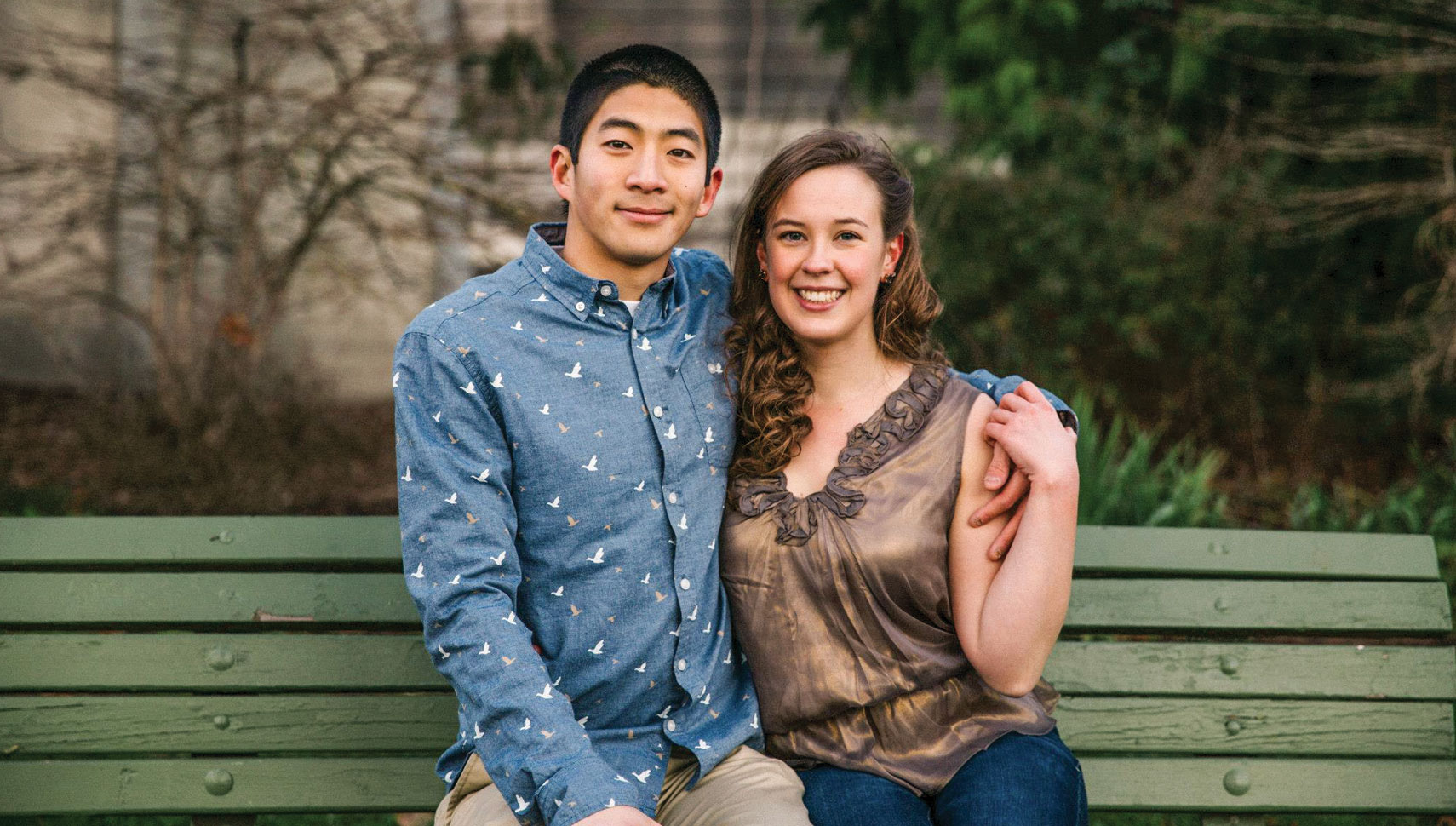 Most people would be pretty apprehensive to host hundreds of people in their home. Not the William & Mary Alumni Association.
"It's going to be incredible," says Cindy Gillman, director of business development. "The possibilities the Alumni House expansion provide are game-changing for us."
The house will reopen in summer 2020 with an additional 33,000 square feet, including a grand ballroom that will seat almost 400 for a banquet and 800 theater-style. A pre-function space, second-floor terrace, board room and more will provide new options for the Alumni Association to host engagement events — everything from class reunion receptions to affinity and identity group meetings to award ceremonies. An alumni lounge and new reception area will provide spaces for alumni to connect and relax anytime.
While alumni engagement programming is first priority in the house, it also plays host to a wide variety of private events for alumni, students, friends of the university and community members. You don't need to be affiliated with William & Mary to host an event in the house.
Since 2000, the Alumni House has been the site of an average 24 wedding receptions a year, plus bar and bat mitzvahs, fundraisers, rehearsal dinners, baby showers, bridal showers, 50th anniversary parties, birthdays, business meetings, memorial services and more. A variety of indoor and outdoor spaces and a professional catering kitchen provide versatility, and staff can provide customized options for a variety of occasions.
"Every event is different," says Gillman, who has overseen event rentals of the house since 1997. "People come to us with a vision and I get to make it happen. Through the process, I've gotten really close with some of the families, which is really special."
Ashley Murphy '15 and Jason Wang '15 are particularly excited about the house reopening. Their wedding reception during Labor Day Weekend 2020 will be the very first to be held in the expanded house.
The couple has been together since they met in the Alumni House as freshmen at an ice cream social hosted by the Alumni Association. Many of the guests at their wedding will be classmates.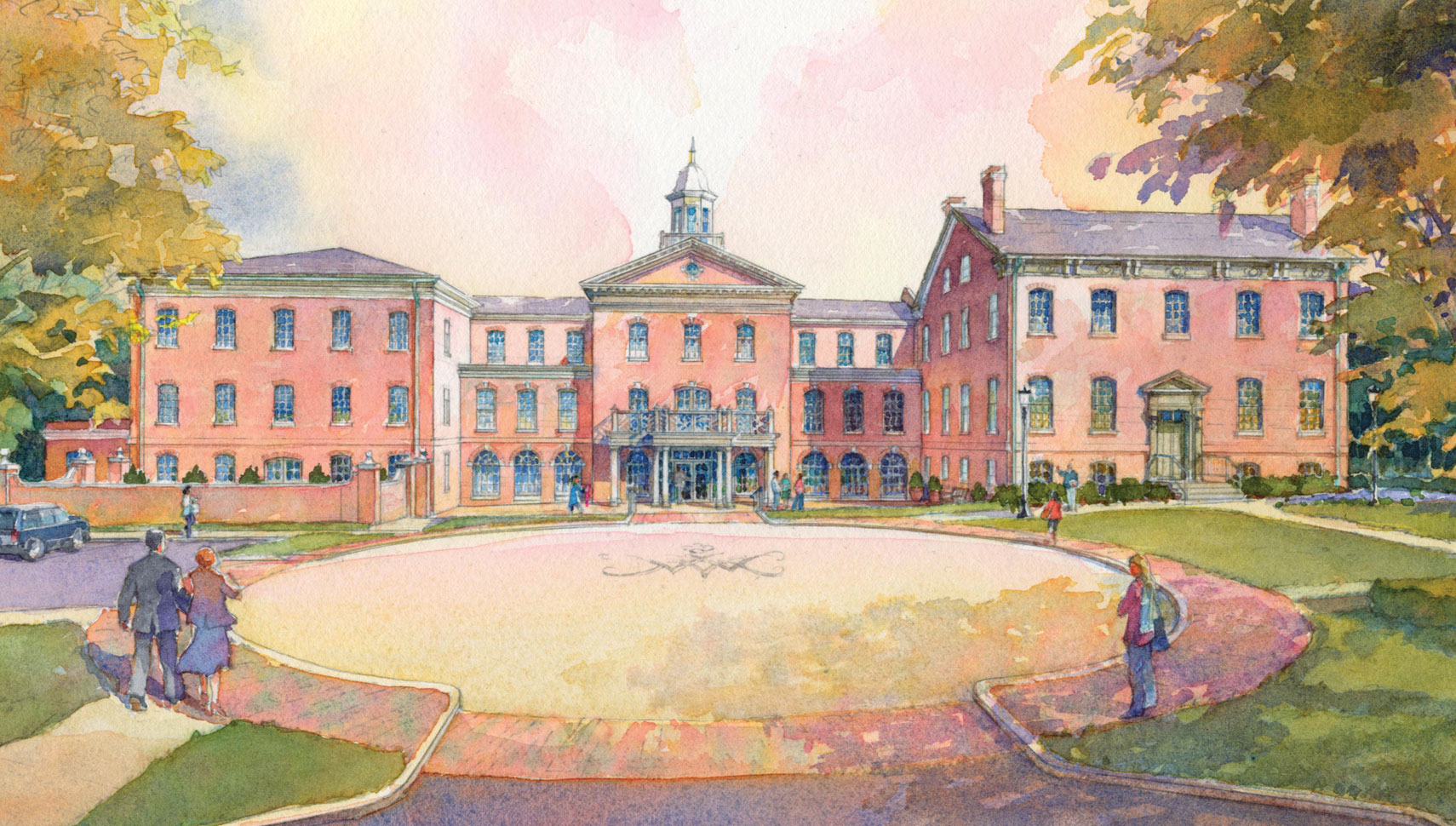 "We'll walk over to the Alumni House from the ceremony in the Wren Chapel," says Murphy. "Having our guests be able to spend time in the Sunken Garden, be able to reminisce and have that sense of nostalgia together, is really important to us."
And now, they'll have even more reason to return to campus.
"Now that we've moved out of Virginia, we'll have another connection to a place that means so much to us, to our relationship, and to our family and friends," she says.
Those continual points of connection over a lifetime are part of so many William & Mary stories.
When Dollie Marshall M.Ed. '93 and Wellford Marshall '69 were undergraduates, the Alumni House was where they went after football games to meet up with people from out of town. As graduates, it was where they went for Rotary Club dinners and other community events. Then, when their daughter, also named Dollie, got married to Drew Kelly, the house served as the site of her wedding reception. Dollie had attended classes at William & Mary as a high school student. Though she ended up going somewhere else for college, the Alumni House felt like the right choice.
"It feels like a home, perhaps because the historic part was a home," says Marshall. "But also because of the staff. Cindy and Dollie worked so well together. We laughed and joked and planned and everything came together flawlessly. We never had any anxiety or worry."
When the big day came, the house brought together their friends and family from out of town to celebrate together — just like it had when the Marshalls were undergraduates.
Another common way the house brings people together is for business meetings and conferences.
As a financial advisor for Compass Wealth Strategies and Raymond James, Rick Overy '88 has hosted several client events at the house over the years, including panel discussions, receptions and dinners.
"It's in a central location downtown, it feels elegant and people enjoy coming on campus," says Overy.
Overy served on the design review committee for the Alumni House expansion. He says it was important to build something attractive and appropriately scaled for the location, but also big enough for the university's and community's needs and comfortable and accessible for alumni.
"It's a bigger, better place that alumni can call home when they're on campus," says Overy. "As an alumnus and a member of the community, I think the expanded Alumni House is going to be a fantastic asset for the college and the city. We don't have another place like it."
He and his wife Lara Shearin Overy '08 had personalized bricks in Clarke Plaza at the Alumni House, and they are looking forward to seeing them at the renovated house and creating new memories.
"The Alumni House has been part of my life for a long time," says Overy. "What's coming is really exciting."