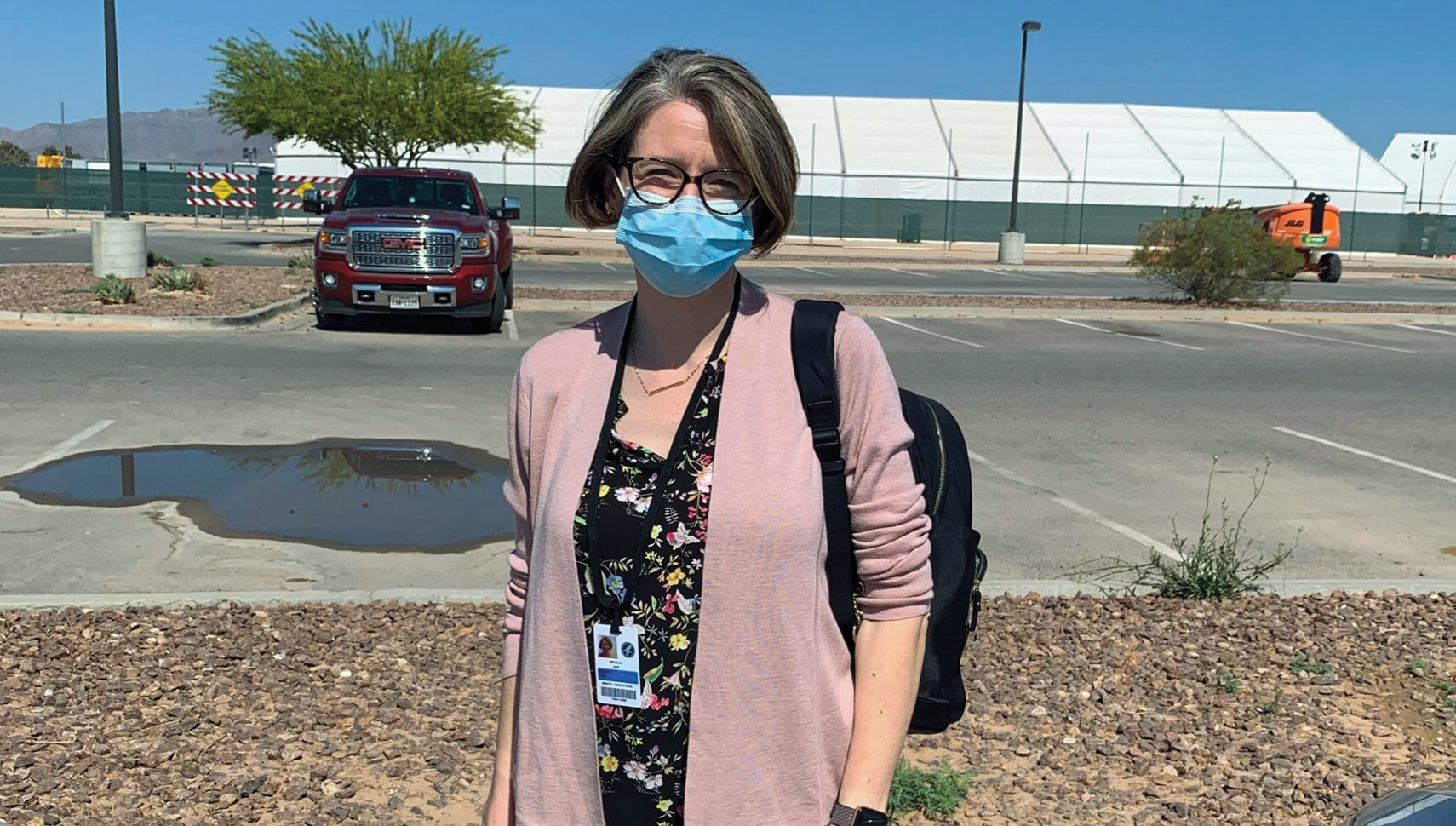 Dr. Lee Savio Beers '92 didn't expect to be leading the American Academy of Pediatrics (AAP) during a pandemic. When she began serving as president-elect in January 2020, she anticipated that she would be addressing issues such as mental health needs, early childhood development and equitable care for children from diverse backgrounds and geographic regions.
"Within a couple of months, as you know, things dramatically changed," she says. "But you do what you need to do, and you rise to the occasion."
An organization of 67,000 pediatricians that was founded in 1930, the AAP advocates for the physical, mental and social health and well-being of children from infancy through young adulthood. Beers became the academy's president in 2021. In addition to the priorities mentioned above, Beers has focused much of her attention on educating the public about the safety of immunizations and how to best protect the health of children against COVID-19 and the growing threat of the delta variant. Among other things, that has meant appearing in webinars alongside U.S. Surgeon General Vivek Murthy and Dr. Anthony Fauci, director of the National institute of Allergy and Infectious Diseases.
She also has shared her expertise with the William & Mary community through virtual engagement opportunities hosted by the W&M Alumni Association. Early in the pandemic, she held a "virtual fireside chat" about navigating these uncertain times. On June 30, she participated in a panel discussion about the latest in vaccine development, boosters and preparing children for the school year and beyond with Melissa J. Moore '84, chief scientific officer of platform research at Moderna Inc., and Colleen Gorman '95, head of quality events and investigation in global product development at Pfizer. Dr. David Dafashy, medical director and staff physician at the W&M Student Health Center, moderated the discussion.
"At AAP, one thing we've talked about is the importance of in-person education for children whenever it can be done safely and that should be a priority for our communities,"Beers says during the panel, adding that one way to help ensure safety is for everyone to receive a vaccine if they are eligible to do so. She feels optimistic that a COVID-19 vaccine will become available soon for children younger than 12. Vaccines for children ages 5-11 are currently in clinical trials.
Until then, and until rates of infection are much lower, other precautions should be observed, such as requiring masks for everyone in K-12 schools whether they are vaccinated or not, making sure students and staff members wash their hands, and maintaining physical distance whenever possible, Beers says.
"It's a really good thing that young children are not as severely affected as adults, but it's not a benign disease in children either," she says. "We see lots of children hospitalized with serious infections and also with long-term impacts of COVID."
The coronavirus and its variants are less likely to spread in communities with high vaccination rates, and that creates a safer environment for those who are too young to receive a vaccine and thus more vulnerable to infection, she says.
For parents of children returning to school, she advises patience to help students adjust to being back in the structure of a classroom setting and catch up on their lessons.
The impact of the pandemic on children's mental health is also a concern for Beers, and it's one of three key focus areas for the AAP this year, along with COVID-19 response and equity, diversity and inclusion in health care.
"Mental health has been the emerging crisis for kids for many years now, and it's gotten much more acute over the past year," she says.
Rates of suicide, depression and anxiety have been rising for all children and adolescents for a decade, despite advances in diagnosis and treatment, Beers wrote in a recent article for AAP. Isolation during the pandemic, disruptions in education, economic challenges and the effects of illness in families have weighed heavily on children and youth, and the effects could be long-lasting, she says.
"For some families, there's a great deal of stress around food insecurity or housing insecurity," she says. "And at the same time the stresses have increased and the grief and loss have increased, the access to services has gotten worse because of the impacts of the pandemic."
Beers also serves as medical director for community health and advocacy at Children's National Hospital in Washington. There, she oversees the Child Health Advocacy Institute's Community Mental Health CORE (for Collaboration, Outreach, Research and Equity), which helps connect families in the Washington area to high-quality services.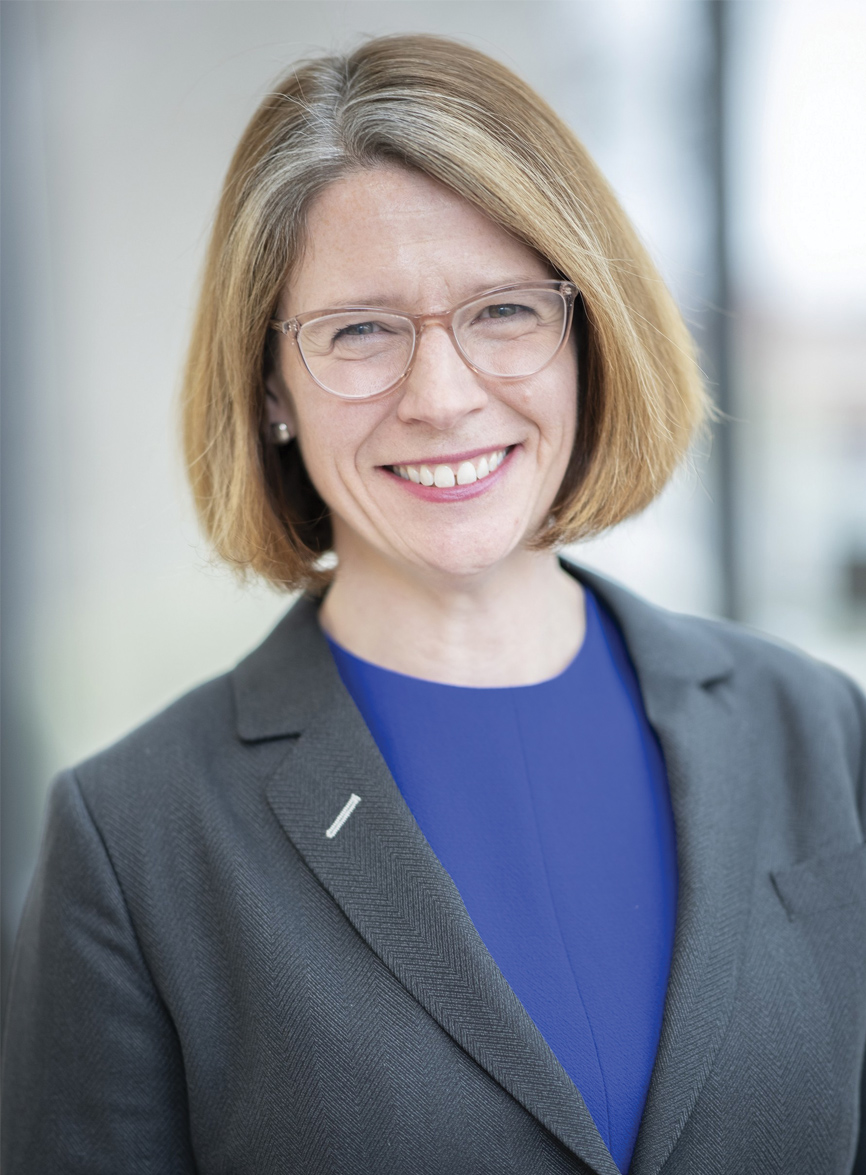 In March, the AAP and the Children's Hospital Association launched a mental health awareness campaign to highlight the issue and share ideas about what policymakers and communities can do to help. As academy president, Beers advocates for timely access to treatment, integrating mental health care into settings such as schools and primary care services, addressing problems such as food and housing insecurity, and taking a two-generation approach to support families.
In an effort to counter the effects of racism and disparity in health care, the AAP's board has adopted a one-year Equity Agenda workplan.
"That includes thinking about equitable outcomes for children, regardless of the color of their skin or where they live or their religion or their sexual orientation," Beers says. "It also includes looking internally and working to make our own organization more diverse and inclusive."
Her path to medical practice began at age 5, when she started telling her family she wanted to be a doctor. She cites her parents' influence — her father has a doctorate in nuclear engineering and her mother has a master's degree in education.
"In many ways, pediatrics is a melding of those two career paths, the science side and the teaching and taking care of kids side," she says.
Beers majored in chemistry at William & Mary before earning her medical degree at Emory University School of Medicine through a military scholarship program and completing a pediatric residency at the Naval Medical Center in Portsmouth, Virginia.
After her residency, she served at Guantanamo Bay Naval Base in Cuba, an experience that reinforced for her the need to take a whole-family approach to health care. As the only pediatrician on the base, she was responsible for all of the medical services for children.
"Living on a small base, I also had the opportunity to get to know families outside of the medical setting," she says. "I would see them at the grocery store and at the movies. You really got a sense of the whole picture."
"I thought a lot about wellness and preventative health care in that setting," she adds. "In retrospect, that influenced a lot of what I did moving forward."
Through involvement with AAP, she met her husband, Dr. Nathaniel Beers, who is also a pediatrician, and they have two children, ages 13 and 16.
Looking back at her time at William & Mary, Beers says her undergraduate studies gave her not only a strong foundation in sciences, but also a thorough liberal arts education.
"I think that is an important part of medicine," she says. "It's important to understand the world you live in and the community you live in and the people with whom you're interacting."