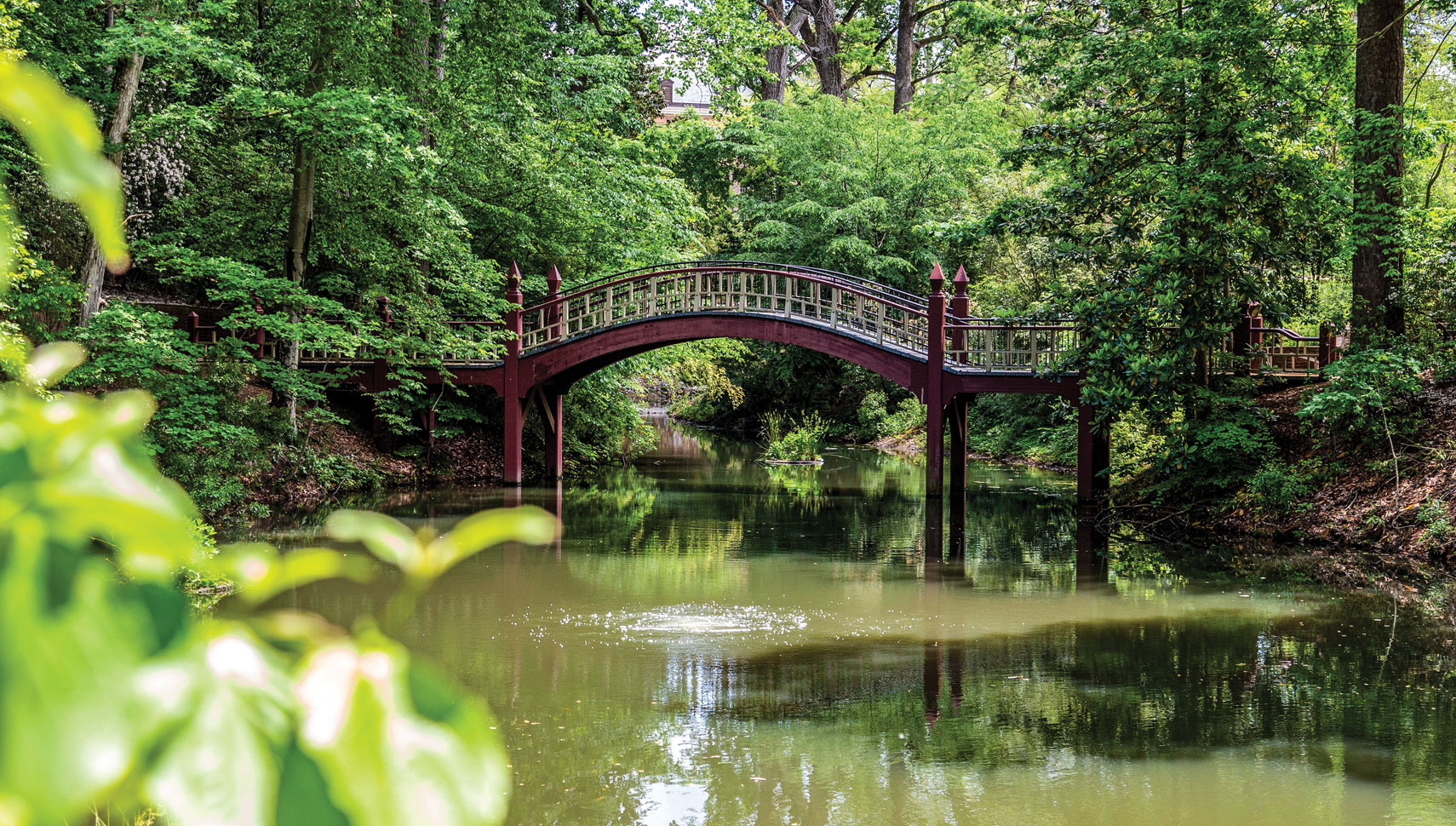 Affinity & Identity
In January, the W&M Alumni Association (WMAA) was honored to receive a Silver Award from the Council for Advancement and Support of Education, District III, for its Leadership Circles initiative.
The Leadership Circles launched in 2019 to deepen the engagement and volunteer leadership of alumni through the identity lenses of race, ethnicity and sexual orientation. Alumni from each of the WMAA's identity networks convened independently as well as together, to provide opportunity for intersectional discussions. They reflected on the past, met with university leadership and looked to the future of engagement, leadership and philanthropy for underrepresented alumni.
From the findings of the Leadership Circles, each network is engaging in a strategic planning process to refine their missions and visions and plan for the future. Here's what's new for each network.
Crim Dell Association
Earlier this year, the LGBTQ+ alumni network, previously known as GALA, was officially renamed the Crim Dell Association.
"The name was chosen to honor a symbol that is unique to William & Mary and represents the values of inclusion, diversity and love that we feel are universal and speak to the need for acceptance," says Wayne Curtis '82, past president of GALA.
The mission of the Crim Dell Association is to cultivate a vibrant community, expand opportunities for current LGBTQ+ students and allies, and maintain a strong connection with the university.
This June, they will celebrate their 35th anniversary as part of Pride Month with three special virtual programs. The first, a panel discussion on June8withsomeoftheoriginalmembersofGALA, will examine GALA's origins as part of a larger national movement; the second event, on June 15, will explore items in Swem's special collections related to LGBTQ+ alumni; and the third, on June 22, will look to the future by connecting with current students.
LatinX Alumni
The LatinX Alumni of William & Mary network, too, is looking to rename to more accurately and fully represent the diversity of its members.
"It remains clear to us that as Latinx alumni, we can and need to play a role in the furthering of racial equity at W&M," says Horacio Carreño Karp '10. "Recently, our focus has been to increase the visibility and representation of minority voices in leadership at W&M and to support the personal and professional development of current and future Latinx students, alumni, faculty and staff. Together, we want to foster a deeper sense of belonging within W&M's Latinx community and serve as a vehicle to promote Latinx leadership, service, philanthropy and recognition at William & Mary."
This past fall, LatinX hosted virtual events to connect alumni with students to share their wisdom and advice. They are also launching a series of programs featuring the many ways Latinx alumni serve in their communities.
Hulon Willis Association (HWA)
Alumni Service Award winner Thomas Johnson '92 has ably led HWA, the alumni organization for alumni of Black and African descent, forward for five years. As his term expires, HWA is recommitting to its vision with a new board of directors this April. Their focus is on increasing generational diversity as well as diversity of backgrounds, experiences and identities within HWA. They are beginning plans for HWA's 30th anniversary in 2022 and a possible tailgate this fall.
"HWA is in the midst of an exciting transition as we shape a new board that affirms diversity in all of its forms. As such, we are deepening our commitment to bold action and courageous leadership that supports alumni, students, faculty, staff and W&M as a whole," says Jerome Carter '12. "We are channeling our collective lived experiences to make a greater sustainable impact. We look forward to honoring our rich legacy while growing into the organization that we needed as students."
This spring, among their other activities, they co-sponsored virtual programs focusing on women's health with the Society of 1918, W&M's philanthropic society that supports alumnae initiatives.
Asian-Pacific Islander-Middle Eastern Alumni (APIM)
Founded in 2020, APIM consists of alumni who self-identify as Asian, Pacific Islander and Middle Eastern/Southwest Asian who are working to foster a greater sense of community at William & Mary. This year, APIM is collaborating with partners across the university to plan the centennial of Asians and Asian Americans at the university (see article on page 13). As well as connecting with current students, APIM is working to build their network of alumni.
"APIM allows us to express our authentic experiences and worldviews and explore our commonalities and differences, all within the umbrella distinction of being W&M alumni," says Banan Malkawi '05. "We aim to celebrate an inclusive and diverse grouping of rich heritages."
To Get Involved
All of these groups and the events and programs they sponsor are open to all alumni. To learn more about, support or get involved in any of these networks, as well as the Association of 1775, Order of the White Jacket, Young Guarde, Olde Guarde, W&M Women and Alumni Band Organization, visit wmalumni.com/get-involved/affinity-groups or contact engagement@wm.edu.