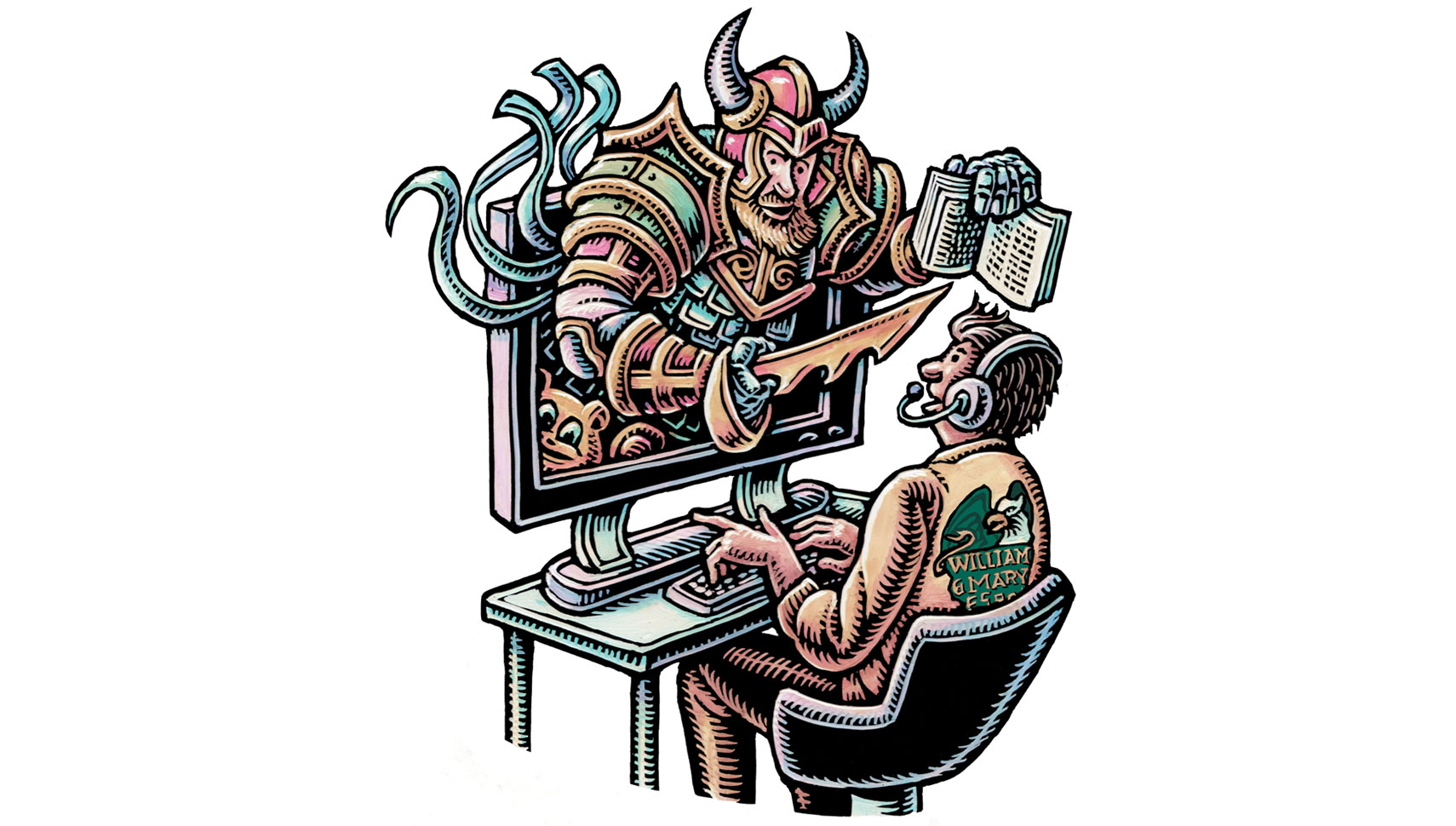 In March, William & Mary opened its Esports Training and Research Center (ETARC). ETARC serves as a research lab, connecting students to research and internship opportunities, and a training facility to host tournaments. Esports — or electronic sports — encompasses a variety of competitive video games.
The esports coursework and research will focus on a number of interrelated topics, including the potential of games for learning, health and wellness, diversity and inclusion, narrative development, data science, computer science and marketing.
This initiative is a cross-campus collaboration, with representation from Arts & Sciences, the Raymond A. Mason School of Business, Information Technology and the School of Education.
"Students come to William & Mary for our tradition and stay for their future," says Michele King, director of esports and chair of the Esports Advisory Board. "We are focused squarely on innovation. This program elevates the best of all disciplines to shine light on the industry of esports."
Learn more at wm.edu/esports.