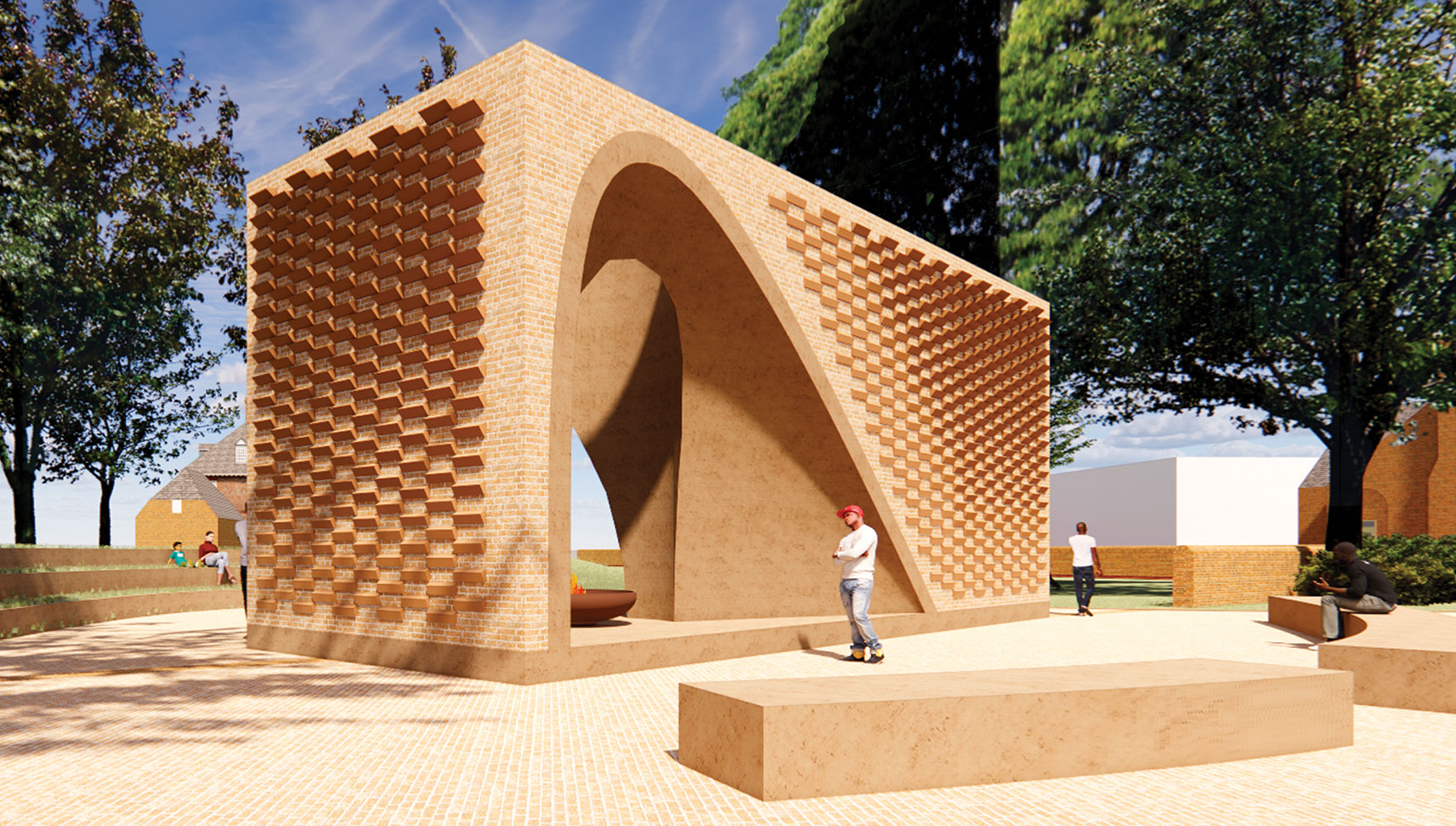 To reconcile our past and create a shared vision for a more just future, William & Mary will erect a Memorial to the Enslaved on the south side of the Wren Building as a landmark of inclusion and a local hub for community building.
The memorial is a key priority of The Lemon Project: A Journey of Reconciliation, which was established by the Board of Visitors in 2009 in response to a call from students and faculty to create a commission to research and publicly report the university's role in slavery.
The memorial's design is based on a concept by William Sendor '11 as part of an international competition the university hosted in 2018 to solicit ideas. Created by architectural firm Baskervill and titled "Hearth," the design will resemble a brick fireplace and include the names of people known to have been enslaved by the university.
"The memorial will be a wonderful addition to our campus landscape as we remember, reflect and honor those whose names we know as well as those names we do not know. Indeed, this grand and beautiful addition to the campus will be a constant reminder of their lives and their contribution to this community," says Chon Glover M.Ed. '99, Ed.D. '06, chief diversity officer.
Fundraising for the memorial launched with contributions from every former and current W&M rector. It expanded during this year's One Tribe One Day on June 23 with a lead gift from Goody Tyler HON '11 along with gifts from 363 other donors. Significant gifts from Elaine and Todd Stottlemyer '85; Cliff Fleet '91, M.A. '93, J.D. '95, M.B.A. '95 and Fran Zemmel; and Rob Estes '74 and Jean Estes '75 enabled the university to reach its goal of $1 million in private funds. In total, about 90% of the private funds raised for the memorial were secured between One Tribe One Day and mid-August.
The Board of Visitors will match the private funds raised for the memorial, covering the total cost of the project at $2 million. Kjellstrom & Lee will lead construction of the memorial, with work expected to begin in early 2021.