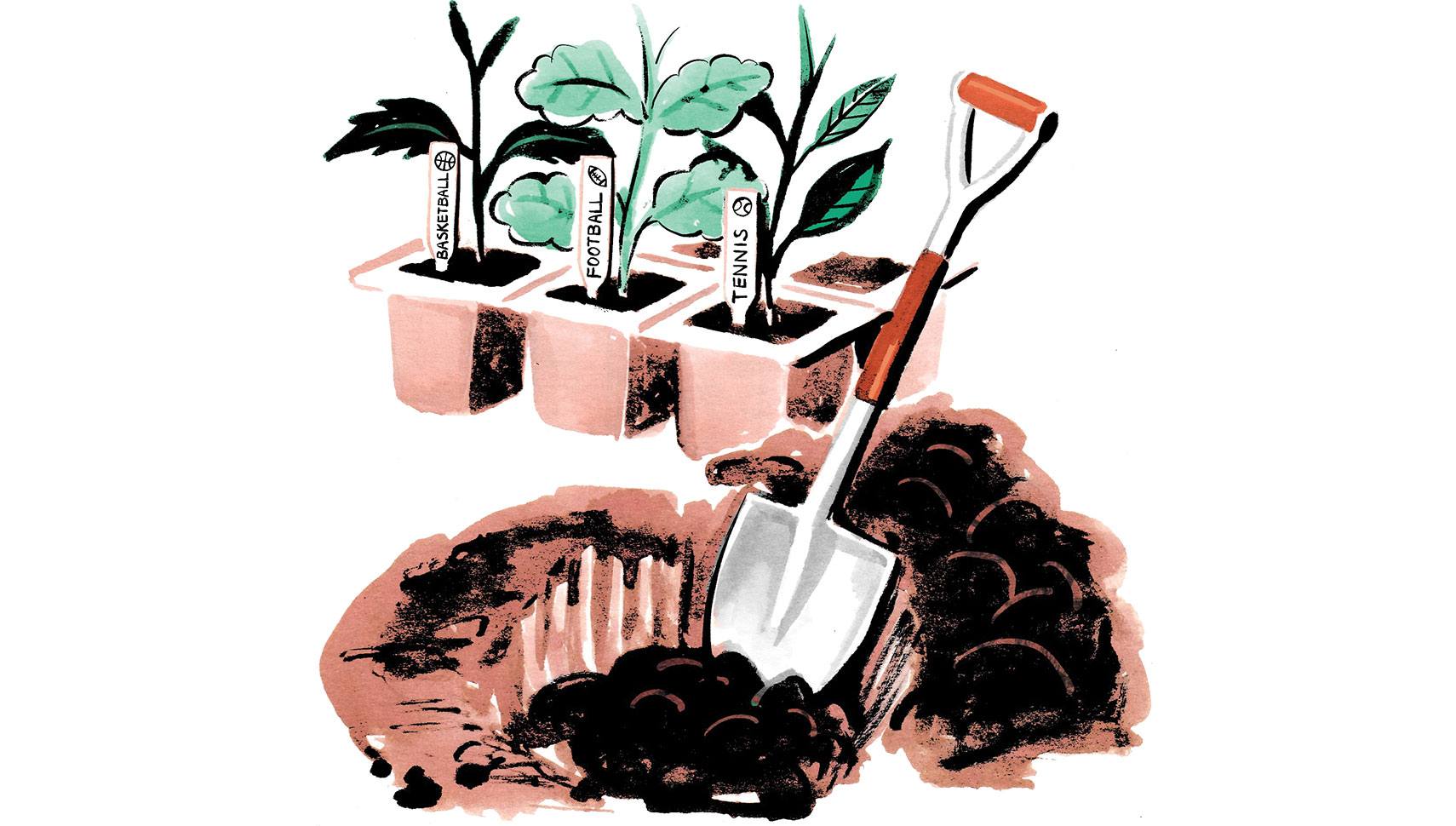 On May 9, William & Mary broke ground on the W&M Athletics Complex. With a new sports performance center and upgraded Kaplan Arena, among other facilities, the reimagined home for William & Mary Athletics will transform the game-day experience for the entire W&M community. It will advance excellence in all 23 varsity sports programs and enhance the university's facilities.
A significant portion of the project's cost has been committed to date through philanthropy, with the majority of funds provided by leadership gifts from Katie Garrett Boehly '95 and Todd Boehly '96, as well as Jennifer Tepper Mackesy '91 and D. Scott Mackesy '91.
W&M President Katherine A. Rowe said that while the complex will provide an obvious boost for athletics, it will benefit the entire university.
"The renovations we are creating as part of this complex will make this a fitting home for William & Mary Athletics and the whole university," she said. "That's what we're beginning as we put our shovels in the ground today."
To learn more about how you can support the W&M Athletics Complex, please visit tribeathletics.com/feature/wmcomplex.