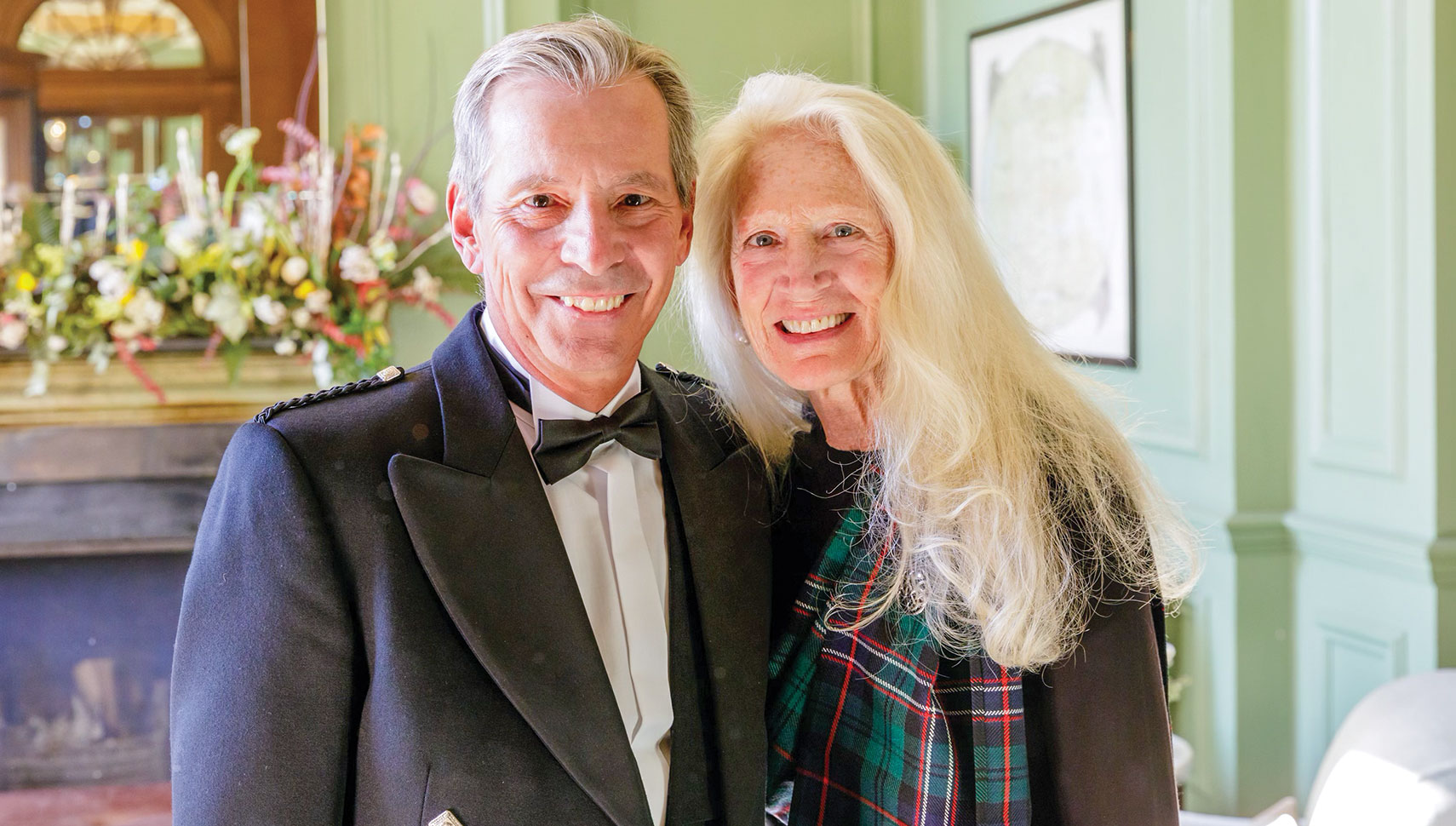 Two gifts announced during the spring semester are allowing William & Mary to take a giant leap forward in the university's effort to provide a funded internship or other applied learning experience for every undergraduate.
The goal is a key element of the careers initiative in the Vision 2026 strategic plan, which promises that William & Mary will lead in the preparation of lifelong learners equipped to navigate rapid change and thrive from their first job to their last.
A $1-million gift from W&M Foundation trustee Darpan Kapadia '95 to the Career Center Student Internship Fund will triple the number of students annually who can receive university funding for internships and other applied learning opportunities and substantially increase the amount of the individual grants available, starting this summer.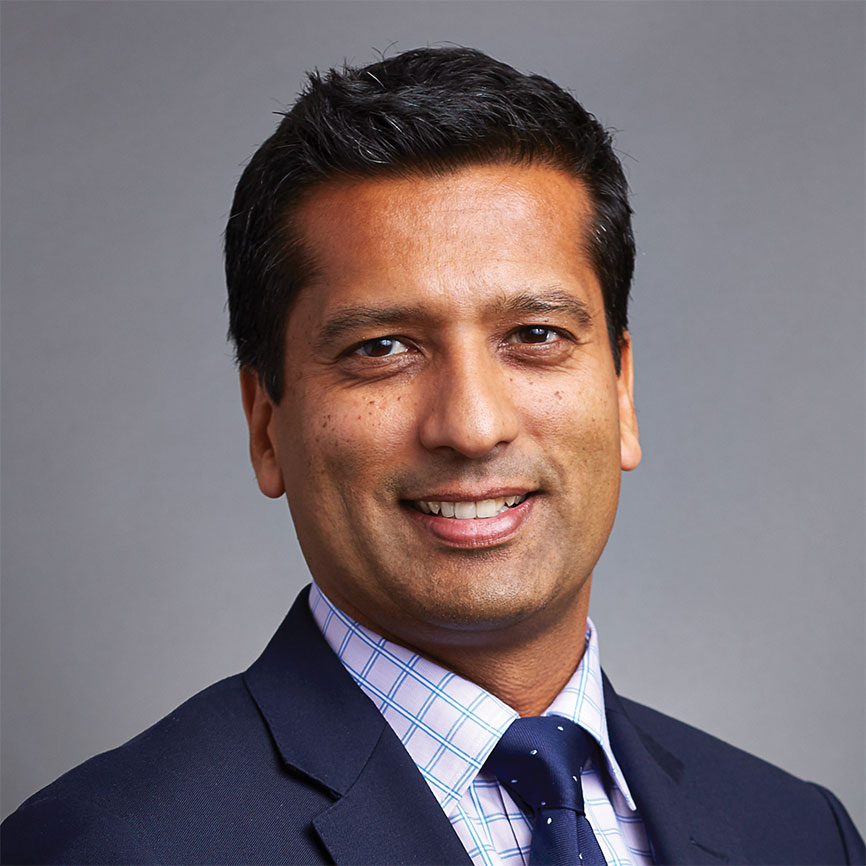 Kapadia's two-year commitment will allow at least 100 undergraduates per year to receive up to $5,000 each for unpaid or underpaid applied learning experiences in 2023 and 12 2024, up from a recent high of 33 students in 2019. Previously, students could receive a maximum of $3,000. Over the two years, the gift multiplies by 10 the amount of available funding, paving the way for a sustained increase in the years ahead.
A $1-million gift from former W&M Foundation Chair Michael Foradas '78 and Valerie Foradas HON '21 will also expand the number of paid experiential learning opportunities available to William & Mary students through a five-year pilot program called the Applied Research & Innovation Initiative (ARII). The initiative will encourage collaborations throughout the university and engage outside partners in efforts to better solve pressing local, national and global problems.
Plans for the Innovation Initiative include the creation of 50 student internships and the development of three projects that bring disparate researchers together, have the potential to generate positive change in the world and the ability to attract or increase external funding. Each project will receive two years of funding, supported by three faculty fellowships, three undergraduate fellowships and $25,000 annually for research spending.
"William & Mary prepares students to land with confidence at their first destination, be it a job, grad school or military commission. Thanks to the generosity of Darpan Kapadia and Mike and Valerie Foradas, even more of our talented students can gain essential career and research experience as undergraduates," W&M President Katherine Rowe says. "We are grateful for their partnership in preparing our society's next generation of leaders."
Kapadia says his philanthropy was motivated by William & Mary's career goals outlined in Vision 2026 and what he has learned as vice chair of the W&M Foundation's scholarships subcommittee, which has placed a significant emphasis on the need to fund the complete student experience, in addition to scholarships. The careers initiative aims for 85% of graduating seniors to have completed an internship or other hands-on learning opportunity by 2026. During the past three years, about 44% of W&M graduates have participated in applied learning experiences, according to information the Office of Career Engagement and Professional Development has gleaned from student surveys, LinkedIn and other sources.
"We know that internships give students an edge in finding a full-time job after graduation," William & Mary Chief Career Officer Kathleen Powell says. "Studies show that applied learning experiences also lead to higher-paying jobs."
More than 40% of internships nationally are unpaid, making it difficult for students to accept an opportunity if they don't have the financial means to do so. Studies show that barriers are higher for women, military students and veterans, first-generation and low-income students, as well as those who are traditionally underrepresented in higher education.
"The key here is to try and level the playing field," says Kapadia, who emigrated with his family from India to the United States as a young child and grew up on New York's Long Island. "That's the objective of the gift, and it applies not only to internships, but also experiential learning opportunities such as studying abroad, community service and unfunded research opportunities." (Read more about Kapadia's gift to the Career Center Student Internship Fund in our online exclusive article "Funding for William & Mary Internships and Applied Learning Increases Tenfold With New Leadership Gift.")
Michael and Valerie Foradas say the Applied Research & Innovation Initiative combines their interests in broadening access to education and providing opportunities for students to gain meaningful work experience. The Innovation Initiative ties in well with the Vision 2026 goals of educating for impact and expanding William & Mary's reach, the couple says.
The Innovation Initiative's coordinators will seek proposals from across campus to develop or expand experiential learning projects that incorporate at least two of the four W&M strategic initiatives identified in the university's Vision 2026 strategic plan — data, water, democracy and careers. Projects will address high-priority issues such as health care, education, economic resilience and biodiversity loss. The ARII will be anchored by three core William & Mary units with proven success at working across disciplines: the Global Research Institute, the Institute for Integrative Conservation and the Office of Career Development & Professional Engagement.
"This pilot, if successful, will help put William & Mary on the map and help reach out beyond the boundaries of the university," Michael Foradas says. "That's always been, in my view, something that is the essential next step for us as a great global university." (Read more about the couple's gift creating the Applied Research & Innovation Initiative in our online exclusive article "W&M Launches 5-Year Applied Research Pilot With $1M Gift.")
Through a partnership between William & Mary's Charles Center and the Office of Career Development & Professional Engagement, students will register for a course related to their applied learning experiences. The Charles Center coordinates William & Mary's Departmental Honors Program and offers mentored research opportunities and paid internships.
Course registration provides a mechanism for students to receive funds from the university's financial aid office as well as a more accurate way to measure how many students participate in such experiences. It also allows the experiences to appear on their transcripts.
Previously, students needed to declare a major in order to receive course credit for internships, meaning that freshmen and sophomores often did not have access to applied learning funds. The same was true for students completing applied learning experiences outside their major — for example, a biology major who spends the summer working in an art museum. An interdisciplinary three-credit course will be piloted this summer, with three or four sections of 12 students each.
"A credit-bearing course under the guidance of a William & Mary faculty member allows students to translate their experience and map it back onto their academic journey — and think about that as a way to spring forward to their career," says Elizabeth Harbron, director of the Charles Center and Floyd D. Gottwald, Sr. Professor of Chemistry. "That helps them get even more out of that internship."
For information on how to contribute to the Career Center Student Internship Fund or the Foradas Applied Research & Innovation Initiative, visit give.wm.edu and enter the name of the fund in the search field, or contact Suzie Armstrong '93, assistant vice president for development for campus initiatives, at smarmstrong@wm.edu or 757-221-7647.