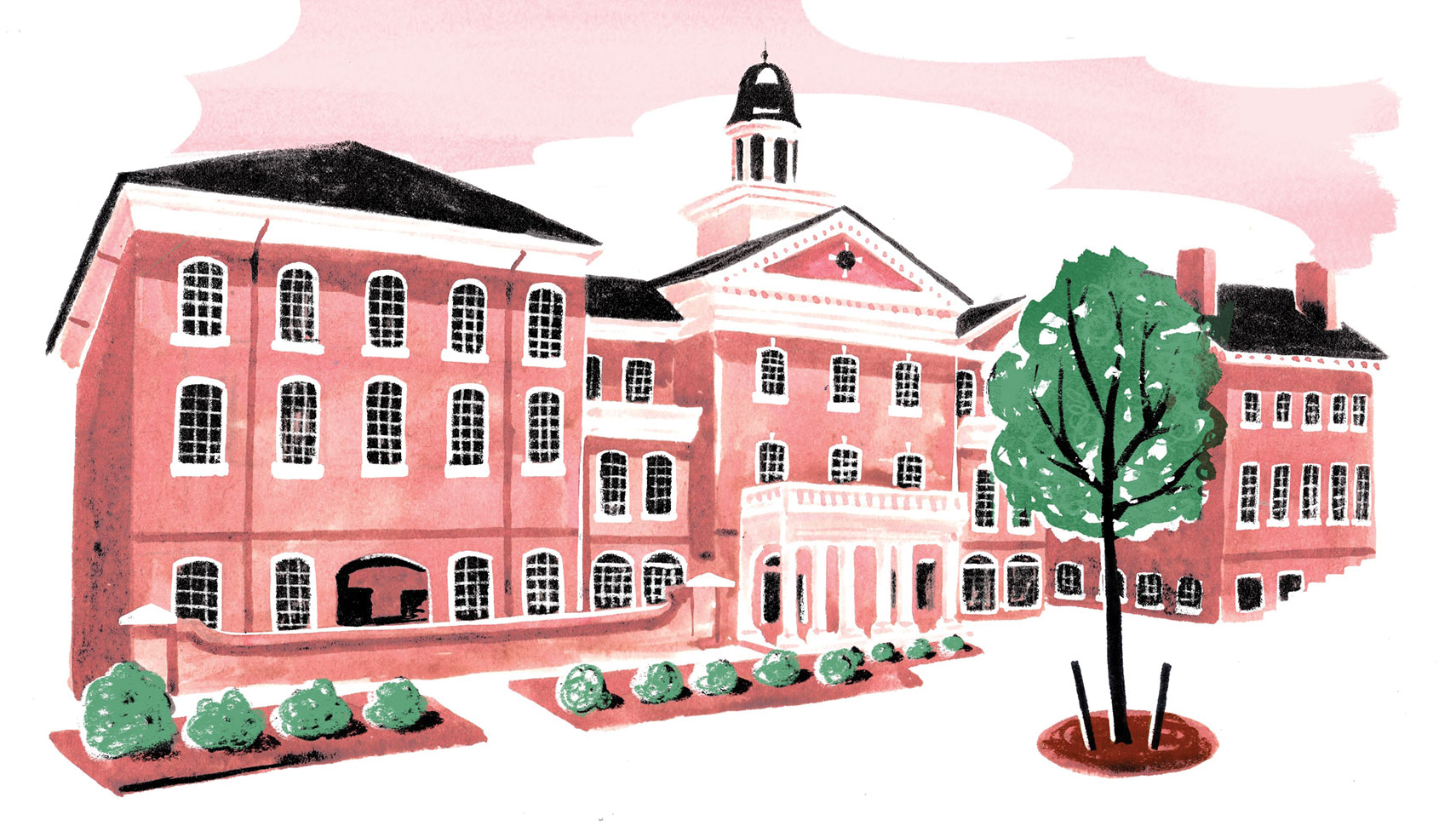 Something amazing happens when William & Mary alumni and friends gather, whether in person or virtually. Connections are made and rekindled. Ideas are exchanged. The spirit of community strengthens and expands.
I saw this during Charter Day, when we celebrated our alma mater's 330th birthday and honored the Alumni Medallion and service award recipients who give so much to this university. It was evident once again during Professional Development Week, when the global W&M community learned from experts and each other about taking charge of their careers in a changing marketplace.
Then on One Tribe One Day, alumni and friends turn out in a big way for William & Mary, including in support of donor challenges that unlocked additional funding for alumni groups like the Hulon Willis Association. And at regional events around the country, our community gathered to celebrate this day of giving back and paying it forward together. Thank you to those who made challenge gifts, and those whose gifts helped make the day a record-breaking success.
At the end of April, I had the pleasure of attending Traditions Weekend and meeting with members of the 50th Reunion Class of 1973, the Olde Guarde (alumni who graduated 50 years ago or more) and the Boyle Legacy Society (those who have included W&M in their estate plans). They heard from current students about W&M today and saw the impact of their giving on future generations. Hearing from these passionate groups about the professors, classmates and friends that impacted them, and then seeing the many ways they pay it forward, was inspiring and affirming.
These are by no means the only events that happened this spring and to list them all would fill this magazine. But these programs make clear to me that what William & Mary offers students — exceptional educational opportunities, access to experts in a wide range of fields, a strong and connected network of classmates and alumni, and the tools and confidence to change the world — remain relevant to alumni.
My job is to ensure that the nation's sixth-oldest alumni association offers you and almost 115,000 alumni meaningful 21st-century experiences. I see the WMAA as a world-class service organization, dedicated to serving YOU — providing you with the network and opportunities to flourish throughout your life, wherever you are in the world. But the amazing things that happen when we gather are only made possible if everyone feels welcome and appreciated. What I consider my calling is to provide a safe space for all alumni and their families to fully engage in our university's community. I will be successful in this role if I can earn your trust so that you feel you belong in the William & Mary Alumni Association, that your voice is heard, that we are working for you — whether you attend every event or haven't reconnected with W&M in years. You can make a difference for this place and its people. And if we aren't providing something you need, let me know at alumniceo@wm.edu.
I am looking forward to a busy summer and fall — including William & Mary Weekend in San Francisco, June 1-4; Alumni Admission Weekend, June 23-24; and Homecoming & Reunion Weekend, Oct. 19-22 — and being a resource for you, wherever you are in your life's journey. Let's connect. Learn more about the W&M Alumni Association at wmalumni.com.