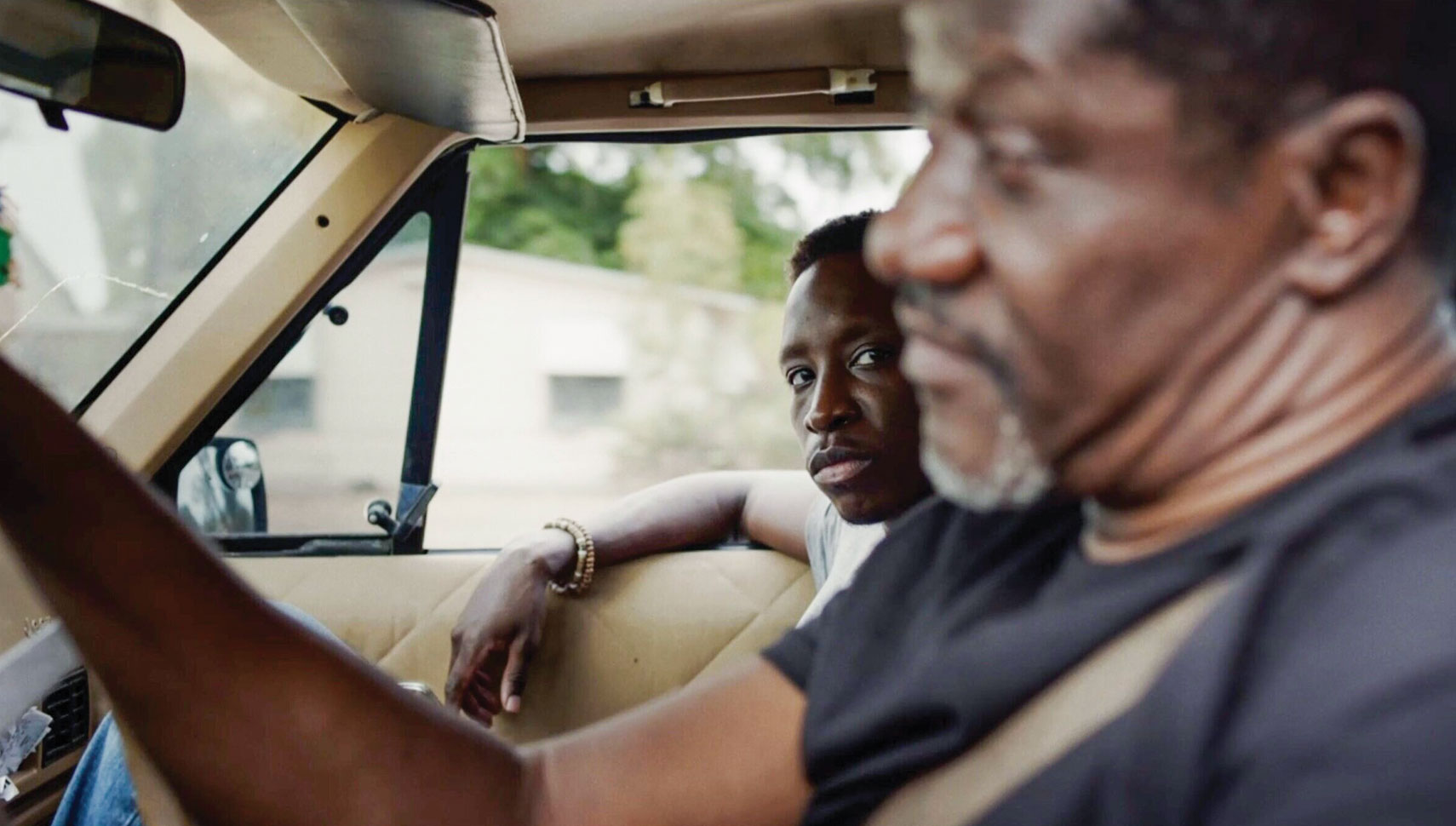 A scene from the short film "Mass Ave" by Omar Kamara '15 depicts a young man sketching in a notebook while holding a ladder as his father does landscaping work in an affluent Washington, D.C., neighborhood. The father, a Sierra Leonean immigrant, has already scolded his son for wasting time, reminding him that he'll soon be going to medical school and urging him to focus on the task at hand.
"The next time I see that trash, I will shred it!" the father warns when he spots the notebook, and the son mutters, "I was just drawing an idea I had."
If the tension between the father and son in the film seems realistic, that's because it is. Kamara wrote the story and dialogue based on his own life. Like the father in the film, his dad comes from a patriarchal community in Sierra Leone, in which the man of the house expects his orders to be followed without question. Kamara, who was born and raised in Northern Virginia, found himself pulled between two cultures — the traditions his parents brought from West Africa and the way of life he observed outside their home.
He made "Mass Ave" while enrolled at the American Film Institute after graduating from William & Mary. Accepted by more than a dozen film festivals, it won the Directors Guild of America's Best African American Student Filmmakers award for the West Region in 2021 and was a finalist for the American Black Film Festival HBO Short Film Award. As a result, HBO has been airing "Mass Ave" on both its network and its streaming platform HBO Max.
The story Kamara tells in the film centers on a real-life incident in 2018 that marked a turning point in his relationship with his father. While the son in "Mass Ave" has an art school brochure tucked into his notebook, Kamara had his sights on film school. Instead of sketching as he held the ladder for his father, he was jotting notes from a conversation they'd just had about Sierra Leone. The two were working at the home of a longtime client in Georgetown when a passerby viewed them with suspicion and called police. The situation escalated after Kamara's father reacted with angry indignation at being confronted by law enforcement officers in a neighborhood where he'd been working for over three decades.
"It felt like a personal affront," Kamara says. "He thought he had earned his place there."
Aware of encounters with police that had turned deadly in the past for Black citizens, Kamara took control of the situation. While his father fumed, he explained to the officers what the two of them were doing, calmly repeating, "We're just landscapers."
Afterward, he lectured his father about the dangers of arguing with police.
"Sierra Leone has a culture based on respecting your elders, and you don't really talk back to them," he says. "But I was so upset by the events, I ended up yelling at my dad for the first time, and that moment changed our relationship forever."
Suddenly, his father was able to see him not as a child, but as an adult capable of sound judgment. "Now, my dad is my best friend on the planet," he says.
Like his film counterpart, Kamara's father, Saidu Kamara, wanted his children — the first generation in the family to attend college — to have professional careers. Scholarship support and Pell Grants helped fund Omar Kamara's education at William & Mary.
"All four of us were supposed to be doctors," Kamara says. "Deep down, though, I knew I didn't want a career in science."
Nevertheless, he began as a neuroscience major at W&M before switching to economics. One day, a friend showed him the film "Blue Valentine," which stood out from the plot-heavy movies he was used to watching and sparked an interest in making his own character-driven productions.
"I wanted to be a filmmaker, but I thought it was too impractical," he says. "My big plan was to make money in business and then pursue film."
At William & Mary, he found camaraderie in the African Cultural Society, where students whose families came from countries such as Sudan, Ethiopia and Eritrea shared his feeling of being between two cultures.
"It became an immediate family for me," says Kamara. He met his girlfriend of eight years, Aliyah Wooten '18, M.S. '19, through the society.
Kamara moved into the Africana House and served as vice president and later president of the society. He also worked part time in the W&M Phonathon, making calls to alumni, parents and friends of the university for feedback and support, and moved up to a role in which he trained other students. Both experiences boosted his confidence.
"William & Mary gave me platforms to lead, which is fantastic," he says. "As a director, leadership is probably the most important thing."
After graduating, Kamara worked for a year as an alumni engagement coordinator with the W&M Alumni Association.
"I had a great experience there," he says. Even so, he realized he was not going to be satisfied doing anything other than working in the film industry. He moved to Richmond, Virginia, and began filming his own productions. Those became part of his application to the American Film Institute, where he earned a master of fine arts in 2020.
Afterward, Kamara was hired as a director's assistant with John Hamburg at Netflix on the comedy "Me Time" starring Mark Wahlberg and Kevin Hart. He continues to work part time for Hamburg at the director's company.
Although Kamara lives in California, William & Mary connections remain important. For example, Leo Blumberg-Woll '19 produced the next film Kamara wrote and directed, "African Giants." He contacted Kamara via Instagram after noticing accolades online for the "Mass Ave" script.
Blumberg-Woll is the development and operations manager for Represent Justice, a media non-profit founded in conjunction with the 2019 film "Just Mercy." He didn't know at first that Kamara was also a William & Mary alumnus, but they discovered they had much in common as both sought to gain a foothold in the film industry.
Like Kamara, Blumberg-Woll started on a different path as a government and economics major, but he felt drawn to film as a way of advancing social justice. He was looking for a new project after producing the short film "The Family Meeting," directed by Rebecca Usoro. A finalist for the 2022 American Black Film Festival HBO Short Film Award, the film is set to be shown on HBO in February.
The two alumni filmed "African Giants" — a story about a pair of brothers that is also inspired by Kamara's family — over 16 days in Los Angeles during July 2022 for under $250,000.
"We became like brothers through the entire process," Kamara says.
Each of them invested money in the project, and Blumberg-Woll took the lead on raising the rest, aided in part by William & Mary's alumni network.
"We were trying to get this thing financed as we were hiring crew and finding locations," Blumberg-Woll says. "It was absolutely terrifying every single day."
This past fall, they submitted "African Giants" to festivals including Sundance, South by Southwest and Tribeca. Now they are starting work on their next project and making plans to form a production company.
"Omar and I have similar ideas about what we want to do," Blumberg-Woll says. "We've had conversations for hours where he says this is what I want to do now, this is what I want to do next year, this is what I want to do in three years. And I'm like, 'I'll be there for all of that.'"