All

Online Exclusives
Staying Vigilant Against the Virus
Epidemiologist Erica E. Smith '08 helps coordinate Delaware's response to COVID-19
July 20, 2020
By Tina Eshleman

Several months into her job as Delaware's deputy state epidemiologist, Erica E. Smith '08 faced the daunting challenge confronting health officials worldwide: how to respond to the worst health crisis in a generation.
When the coronavirus began spreading throughout the United States early this year, Smith and her team of epidemiologists and investigators moved from their home base in Delaware's capital city of Dover to the more centrally located State Health Operations Center in Smyrna. There, they combined forces with health systems and other state agencies to track COVID-19 data, talk with patients and strategize ways to contain the virus.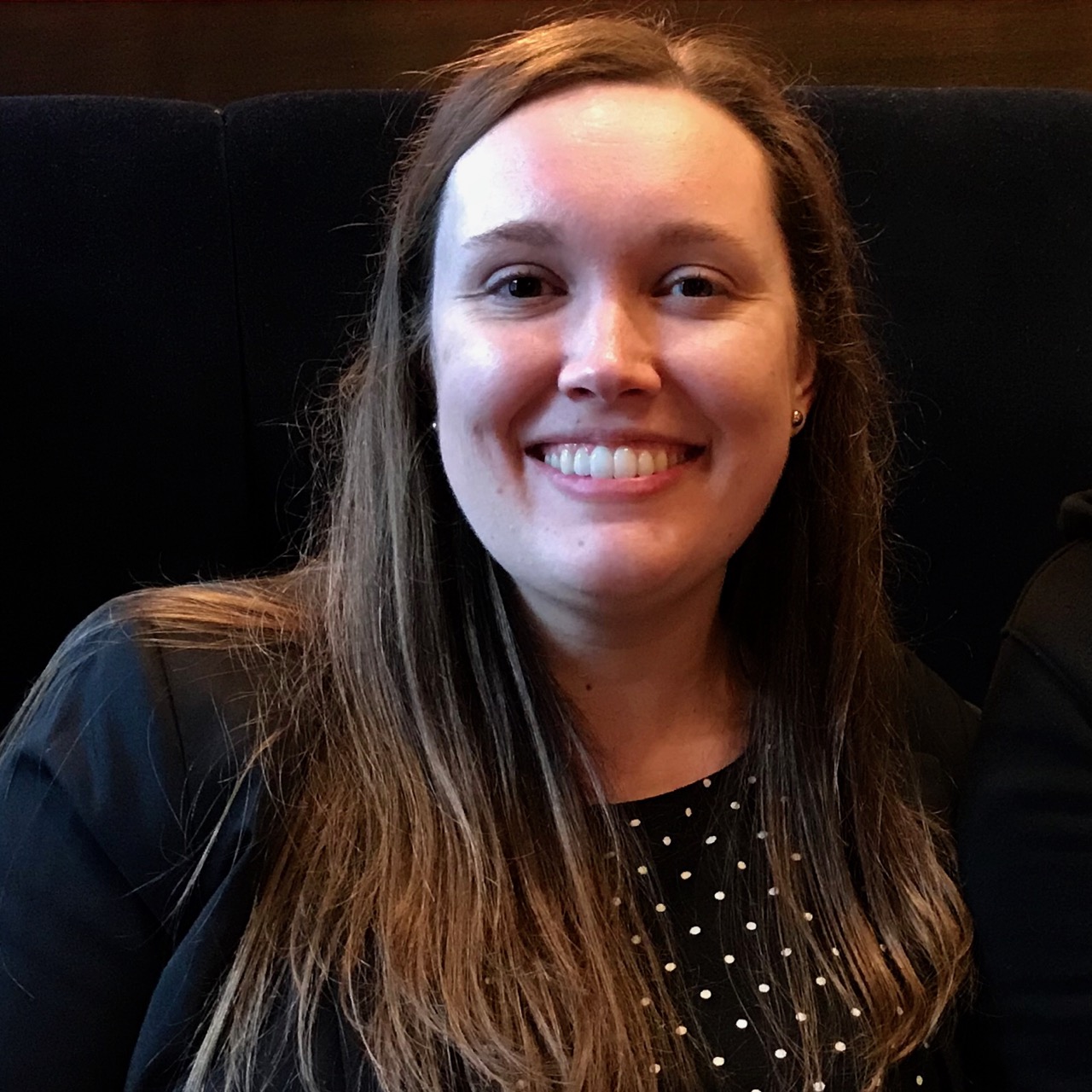 By late April, the usual epidemiology team of 16 had increased to 60 in the battle against COVID-19. As of mid-June, the team was at almost 190 people — including about 100 members of the Delaware National Guard who joined the effort in mid-May to assist with contact tracing for people who were in close contact with someone who had the virus.
When we spoke on April 29, the pandemic was peaking in Delaware, with 337 people being treated in hospitals on April 27 and the highest number of new hospitalizations, 121, on April 30. The daily number of new COVID-19 cases hit 496 on May 10, before dropping to 34 on June 2.
"The day we talked, we had just identified a large number of cases in Sussex County," she said in a follow-up email in mid-June. "We worked with the poultry industry there to institute safety measures, social distancing, personal protective equipment and testing in their facilities. We also held several dozen community testing events in places where high numbers of cases were identified."
Known as "the birthplace of the broiler chicken industry," Sussex County produces more chickens than any other county in the nation — about 200 million pounds per year. The county also has a sizeable Latino population. People identifying as Hispanic or Latino make up a disproportionate number of the COVID-19 cases in Sussex at 37% and statewide at 27%, though they comprise only about 9% of the overall population in the county and the state.
Responding to trends has been a key part of Delaware's response, along with Gov. John Carney's directives that residents wear masks in public and stay home if possible. On June 25, the governor delayed Phase 3 of the state's economic reopening. While the numbers of new cases and hospitalizations were down significantly from the peak, there was an uptick in the latter part of June as teenagers and young adults headed to Dewey, Rehoboth and Bethany beaches. Of the cumulative 13,050 coronavirus cases in Delaware as of July 15, those between 18 and 34 years old made up the largest number of any age group, at nearly 4,000.
"Too many Delawareans and visitors are not following basic public health precautions," Carney said in his June 25 announcement, urging residents to keep wearing their masks and practice physical distancing. "We've heard and seen concerns, especially in our beach communities, in restaurants, in gyms and at sporting events. … We've seen what has happened in other states when folks let their guard down. Let's not be one of those states."
His warning — backed by the efforts of Smith and her team — appears to have had an effect, as new cases declined again in early July. During a briefing on July 14, Carney announced that New York, New Jersey and Connecticut had moved Delaware off their list of states whose travelers are required to quarantine for 14 days upon arrival. Carney also spelled out plans to reopen schools for in-person instruction, pending a resurgence of the virus.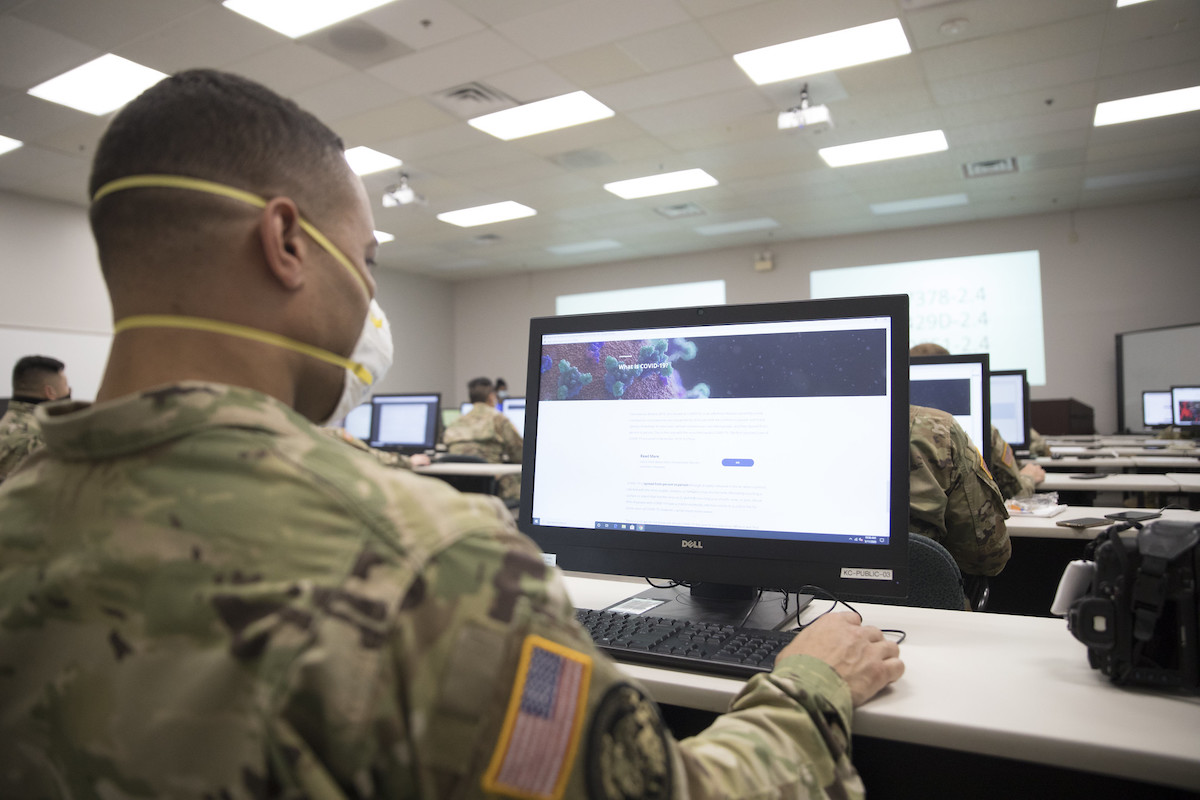 "Our main focus now is building a robust contact-tracing effort," Smith said. Building on the work conducted by the National Guard, Delaware is implementing a more long-term solution that involves hiring 200 people and working with the research institution NORC at the University of Chicago on expanded testing and tracing of coronavirus cases.
As an infectious disease epidemiologist, Smith is used to dealing with routine illnesses such as the flu, measles, Salmonella and Lyme disease. Along with others in her field, she's also been preparing for pandemics since the outbreak of the H1N1 virus in 2009.
Still, "I never imagined it would be quite like this," she said. While many people remained under stay-at-home orders, Smith and her colleagues would come to work each day with masks on and undergo a temperature screening and brief interview as they enter the building.
As the months wear on, one of the main threats they face in fighting COVID-19 is what she termed "quarantine fatigue."
"One of the bigger challenges is the natural desire for humans to be social with one another. The longer we ask people to do it, the harder it is," Smith said. "We're trying to reinforce the importance of the message that even if you feel fine, you can still spread the virus. People are frustrated, but unfortunately, until we're able to have some kind of a treatment or vaccine for the virus, we have to wrap our minds around that this is the new normal."
While she may not have envisioned her current situation, Smith has known she wanted to be an infectious disease epidemiologist since she was a high school student in Alexandria, Virginia, when she read the book "The Hot Zone" about the emergence of the Ebola virus. Her interest in that career path led her to William & Mary, where she majored in biology and minored in anthropology. Smith then earned a master of public health degree from Virginia Commonwealth University and a doctorate from Drexel University, working for state health departments along the way.
Smith said she developed important time management and organizational skills during her rigorous studies at William & Mary that help her in her present high-pressure environment. One of the memorable experiences from her time at W&M was working with Virginia Institute of Marine Science professor Jeffrey Shields on a project during the summer between her junior and senior year, investigating a parasite that grows on marine grasses. Another was playing flute and piccolo with the Wind Ensemble and the Pep Band.
"I'm still in touch with most of my friends from the ensemble," she said.
Smith, who graduated into a challenging economic climate during the recession of 2008-2009, empathizes with graduates who are starting their careers now. Her advice: Be ready to adapt to unexpected opportunities in a rapidly changing world.
"A year ago, if someone asked what I do, no one ever had any idea what that was," she said. "Now epidemiology has become part of the vocabulary. I just finished graduate school last year, and I'm glad to be out and in the work force and able to help out here in Delaware."