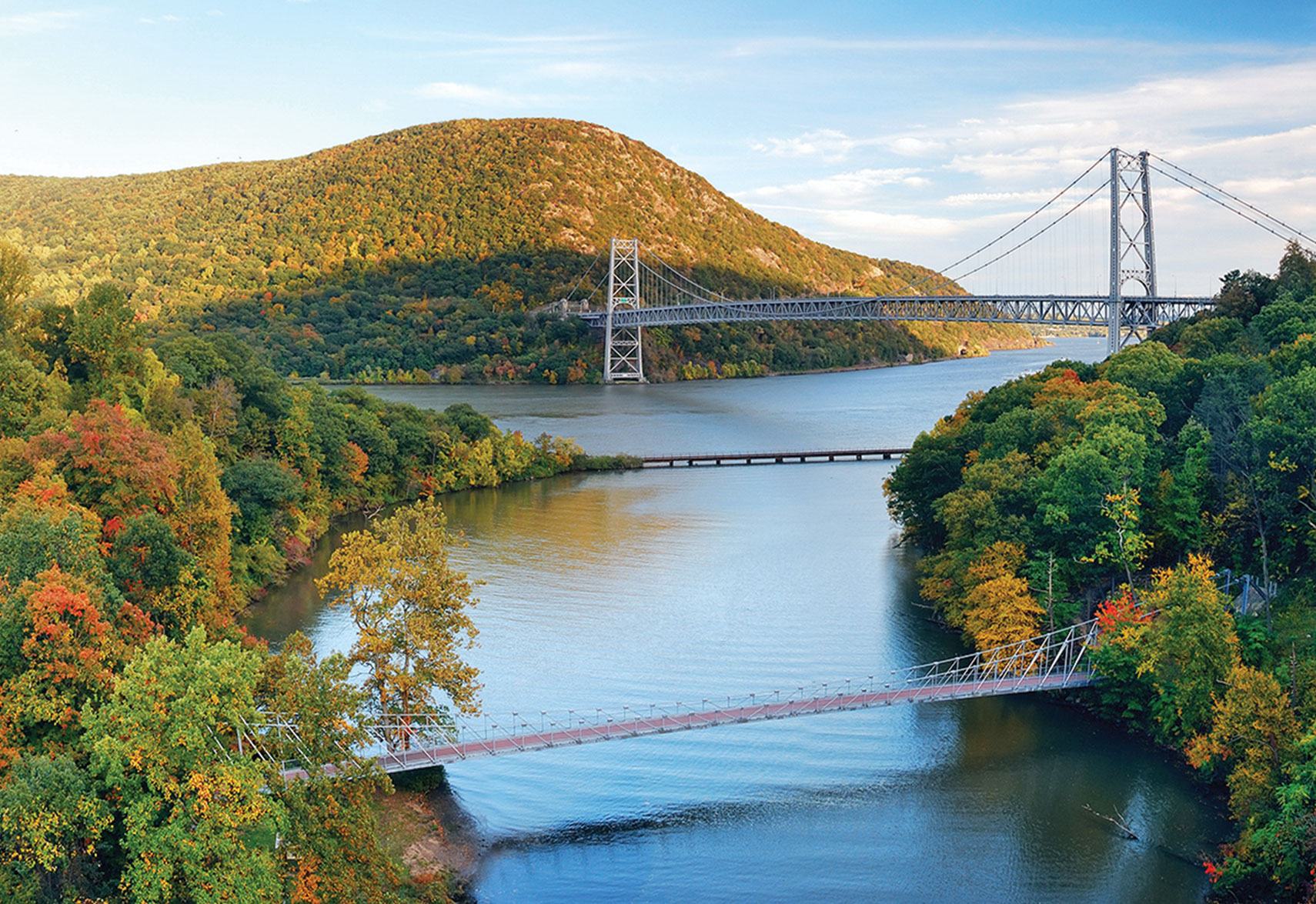 Mother-daughter time can be hard to come by when your children are grown and out of the house. But in the 100th anniversary year of coeducation at William & Mary, many alumnae and their mothers or daughters used Alumni Journeys as a perfect opportunity to get together — while sailing the Mediterranean, walking a pilgrimage trail, exploring the Hudson River Valley and more.
Dottie Nowland Gabig '61 turns 80 this June, and she knows exactly how she wants to celebrate: exploring Spain, France and Italy this summer with her daughters Lauri Gabig Dragelin '89, M.A.Ed. '91 and Karyn Gabig Bowman.
She and her husband Jack Gabig HON '05 have been on seven Alumni Journeys together, and have kept in touch with the friends they've made during their travels. But going with her daughters will make this trip special.
"Both daughters studied abroad in college, and some mothers went out to visit their children and see the sights with them. Now I can do that with my daughters," she says. "Mother-daughter time is so important, especially at my age."
Mary Beth Bracken's '90 mother Arline also celebrated her 80th birthday on an Alumni Journey — last year's Walking Tour of the Way of St. James trip, in which participants walked the famous pilgrimage trail, El Camino de Santiago, through Spain. They took the trip with their good friends Sophie Lee '90 and her mother Katherine.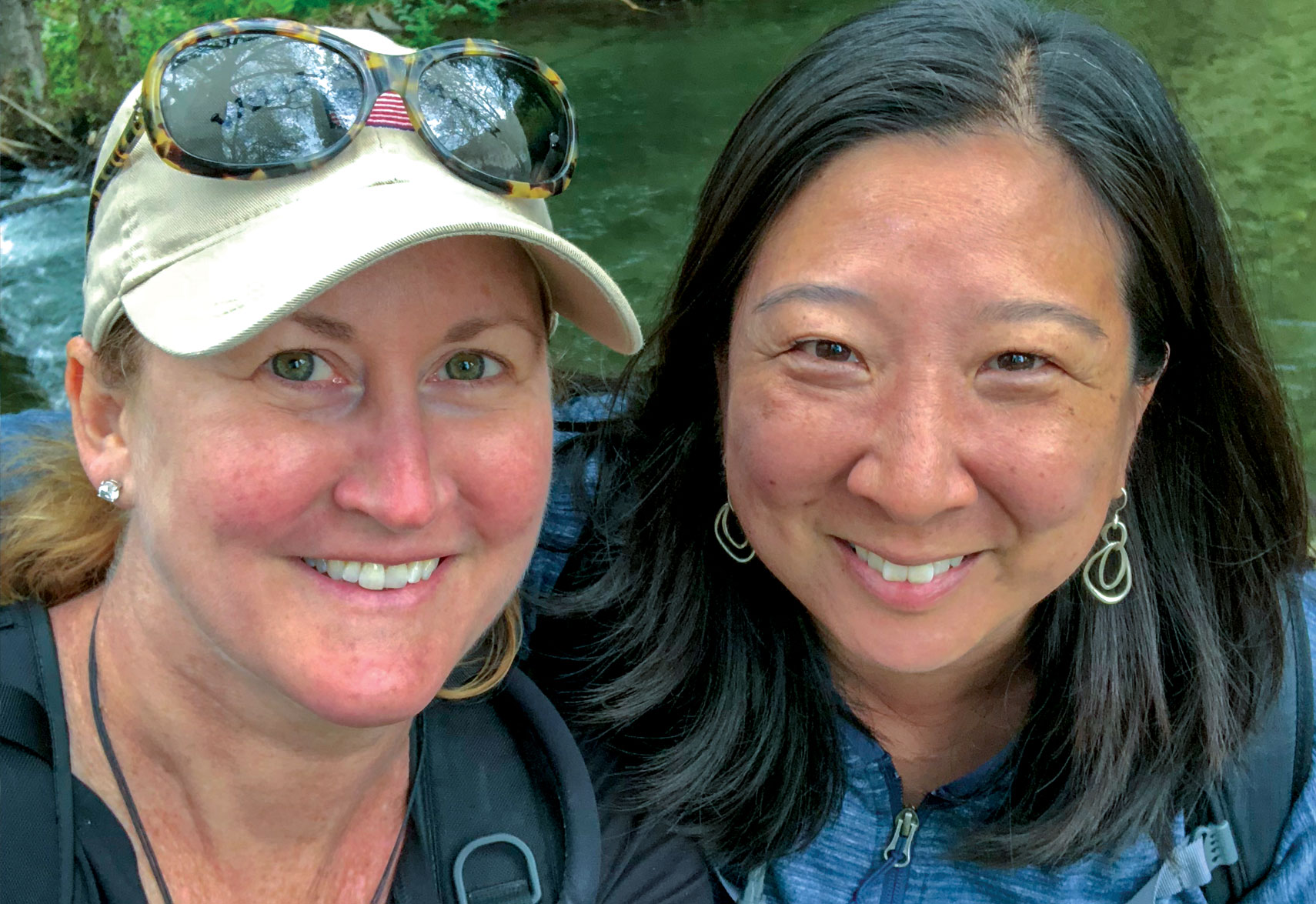 "I am incredibly proud of my mom, because she and Mary Beth's mother were the two oldest people on the trip," says Lee. "They became rock stars on the tour. We kept passing other groups who asked, 'Did you see those two 80-year-old women? Wow!'"
Leading the trip was Professor George Greenia, an internationally recognized authority on medieval and modern pilgrimage who has, over the years, biked and walked more than 4,000 miles of trail. His expertise and connections with people along the way helped make the trip special.
"Going with someone like George who has such an intimate knowledge of the Camino de Santiago, its history, people and religious aspects, was invaluable," says Lee. "That's something you can't get from reading about a place on your own."
When the group arrived at the Cathedral de Compostela at the end of their journey, Katherine Lee was particularly looking forward to seeing the incense being swung as the priest carried it down the aisle. While the priests don't carry the incense every time, Greenia specially requested it and made sure Katherine was sitting in the perfect seat to see it.
"It's something she will never forget," says Lee.
While this trip was Lee's first, Bracken has been on several Alumni Journeys trips with her mom, and she says this personalized attention is typical.
"It's a small group, and you get so much access to the knowledge of local experts and William & Mary experts in that field," she says. "The trips are well-organized and expertly planned, you get great accommodations, great food — but best of all, fantastic, expert guidance."
Alumni Journeys also enable her to share a piece of her William & Mary experience with her mom, who isn't an alumna but loves William & Mary just as much.
"The fellow alumni are great, and through their eyes I get to know the college better. Mom's been able to explore it through the eyes of some of her peers who went there during the years she would have been there," Bracken says. "It's a great opportunity to spend quality time with each other exploring the globe, hanging out with like-minded people, because William & Mary alumni are all incredible. I'm honored to be a graduate of the College and I love the people that I've met."
Lee agrees. "William & Mary alumni are so genuinely curious, about the world and about each other," she says. "My parents have fit right in and are already planning an El Camino reunion next year!"
Beth Hudgins and her husband Howard enjoyed experiencing a little piece of William & Mary when they took an Alumni Journey with Hudgins' mother Ginny Glover '55. They attended "Exploring the Stories of the Hudson River Valley" in June 2017, a special trip in honor of William & Mary's commemoration of 100 years of coeducation.
The trip was led by Jennifer Putzi, associate professor of English and women's studies, and Val Cushman, senior director of engagement and inclusion initiatives, who shared their insights into the art, history and scenery of the Hudson River Valley along the way.
Says Hudgins, "I'm an artist and my husband is a landscape architect, so this trip had all our interests wrapped up together — plus my mom was going on it! Everyone was really welcoming. Jennifer Putzi and Val Cushman were so energetic and enthusiastic, they made me want to go to William & Mary!"
Hudgins especially liked spending the time with her mom.
"It gave us time and an opportunity to see something new and different together," she says. "When you share those experiences, you not only have those memories as you go forward in life, but it also brings up certain memories — mom might talk about something that I hadn't heard before, some new piece of family history. It was interesting to see our journey through her eyes."
While this was Hudgins' first Alumni Journey, Glover has been on more than a dozen William & Mary trips.
"Don't hesitate to go," Glover says. "There are so many wonderful opportunities, and you'll meet many pleasant, compatible people. I like the new experiences and being with people who have had similar experiences to me — and this time I could introduce Beth and Howard to my William & Mary family."
The Glover family ended the trip in New York City where Hudgins' daughter lives — three generations of women coming together to share the stories of their adventures.