What would you like to do when you retire?
Travel the world? Finally work on that project you've always wanted to take on? Spend more time with your grandkids? Explore new passions?
Most likely, paying taxes and worrying about your investments aren't at the top of your list.
With her new startup, Kindur, Rhian Horgan '99 hopes to simplify retirement decision-making so people have the money and time to do what they want when they retire. And she is well on her way, with over 15,000 people using Kindur to build or reinforce their retirement plans.
"We help you create a personalized strategy for retirement to give you the retirement income you're looking for, but take away the hassle factor and the complexity," says Horgan. "Instead of spending your time checking your balances, wrestling the tax code or reading the 300-page book on Social Security, you are out there living your best retirement."
Kindur's mission is to provide retirees with consistent and predictable retirement income. Users make and adjust personalized financial plans through Kindur's digital platforms with help from human advisors, creating a consolidated monthly "retirement paycheck." In October, they launched a subscription service called SmartDraw, which helps clients tax-efficiently withdraw funds from multiple retirement accounts and navigate changing regulations.
There are 74 million baby boomers in the United States, according to the Pew Research Center, which defines this group as people ages 52 to 70. With the U.S. digital investment management industry valued at $181 billion in 2017 and expected to grow to $608 billion by 2022, according to S&P Global, there are plenty of digital wealth management platforms out there — but only a few targeted specifically at individuals over the age of 50.
Horgan and her team have designed Kindur specifically for the ways baby boomers use technology. Research, such as that from Joseph Coughlin at MIT AgeLab, shows that baby boomers use technology differently than younger people and are most successful with products designed specifically for them. While millennials tend to like to choose where they go next with a site, boomers tend to prefer a journey laid out for them, where they proceed step by step. Millennials move quickly through web content, but boomers will spend more time reading and making decisions.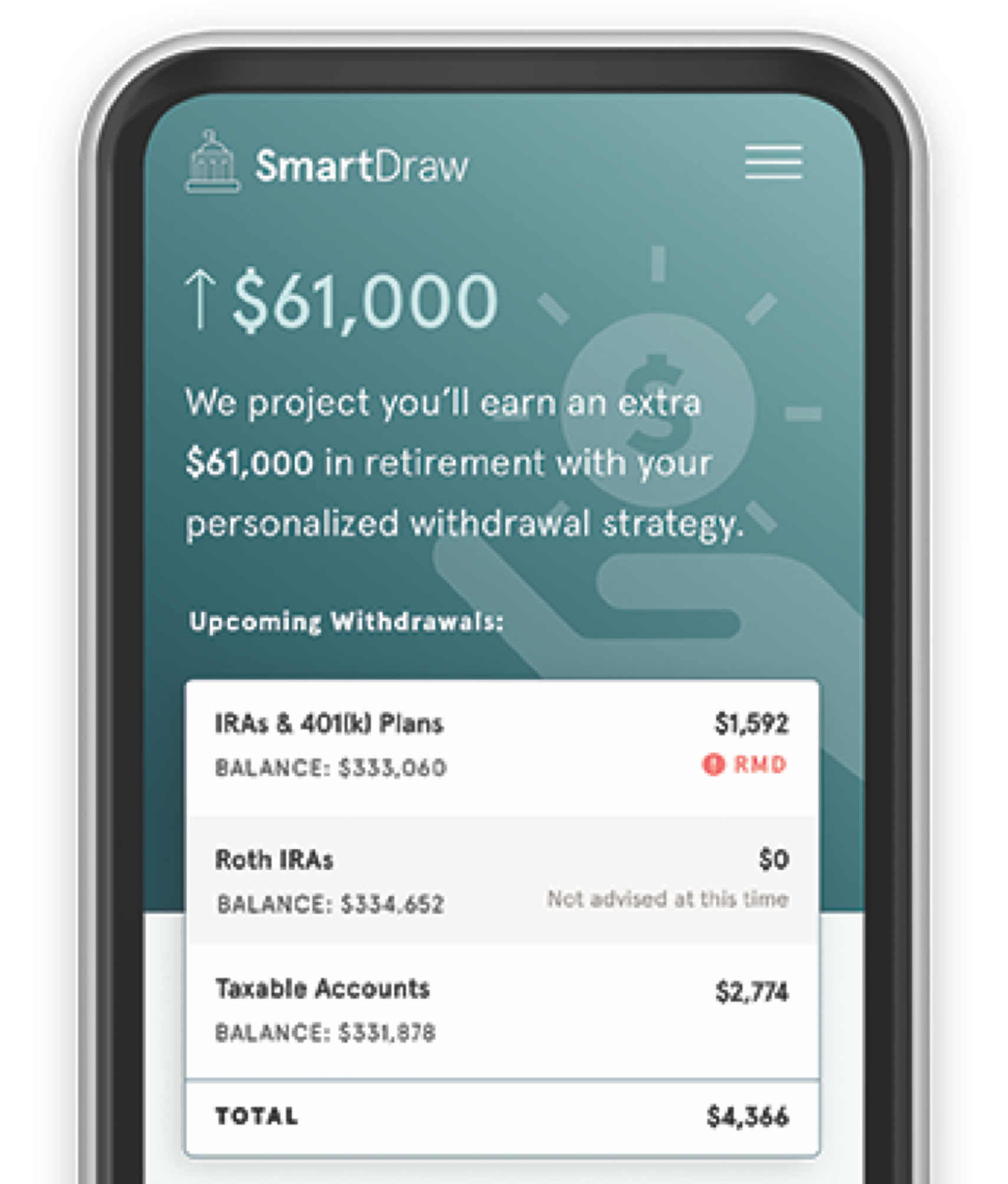 "Baby boomers are much more fluent with technology than many people think. Eighty-two percent of baby boomers belong to at least one social media site," Horgan says. "We're really excited to have the opportunity to use modern design technology that this demographic will feel very comfortable with, to help automate some of these decisions they have to make. That way, they can get back to doing what they really want to do: going on the latest William & Mary Alumni Journey, joining clubs, enjoying the arts, working part time or volunteering."
Horgan was inspired to start Kindur in part by her experience helping her parents retire. After watching them work hard her whole life, she wanted to ensure they had the resources they needed to retire comfortably.
As a managing director at JP Morgan, where she oversaw client solutions and led product develop
ment globally for JP Morgan Asset Management Alternative Investments, she had the expertise to help her parents — but she also wanted to make sure others, without the benefit of a family member in the finance industry, had the help they needed, too.
So, after 17 years at JP Morgan, she set out on her own to start Kindur.
As she builds her company, she's been able to draw not only on her professional experience, but also her time as a student at William & Mary. A finance major, she found herself "unexpectedly" becoming involved in student government.
"It quickly taught me the value of listening to your peers, solving problems, and importantly, being creative during times when purse strings are tight," says Horgan. "I also learned that we had to be in the game to win it — no more talking, actions mattered. This is very much like being at a startup. You test and learn, listen to your customers and persevere through the highs and lows. You can't be afraid of failing."
She's excited by the latest initiatives at William & Mary around entrepreneurship and design thinking, like the new Entrepreneurship Hub in Tribe Square on Richmond Road and President Rowe's focus on cross-disciplinary innovation.
"Most of the jobs I hire for today are jobs that didn't exist when I graduated from college," she says. "It's exciting to see the university adapting and evolving to what the new workforce looks like and the new set of skills."
At William & Mary, Horgan remains involved as an alumna through her service as a charter member of the Society of 1918, William & Mary's giving society by and for women.
"As a student, I saw the power of alumni giving back to the university, so when I think about everything I benefited from at William & Mary, it was a very natural extension to want to be involved after graduation," says Horgan.
She's especially interested in ways William & Mary can invest in female entrepreneurs and future leaders.
"I had the unique opportunity to build my company from the ground up. We've been purposeful about prioritizing diversity as we believe that for our customers, diversity is our best chance of doing things differently," she says.
"As a female founder in male-dominated industries — financial services and technology — I think it's really important for female leaders to come together to raise up the next generation of talent."